Watch Style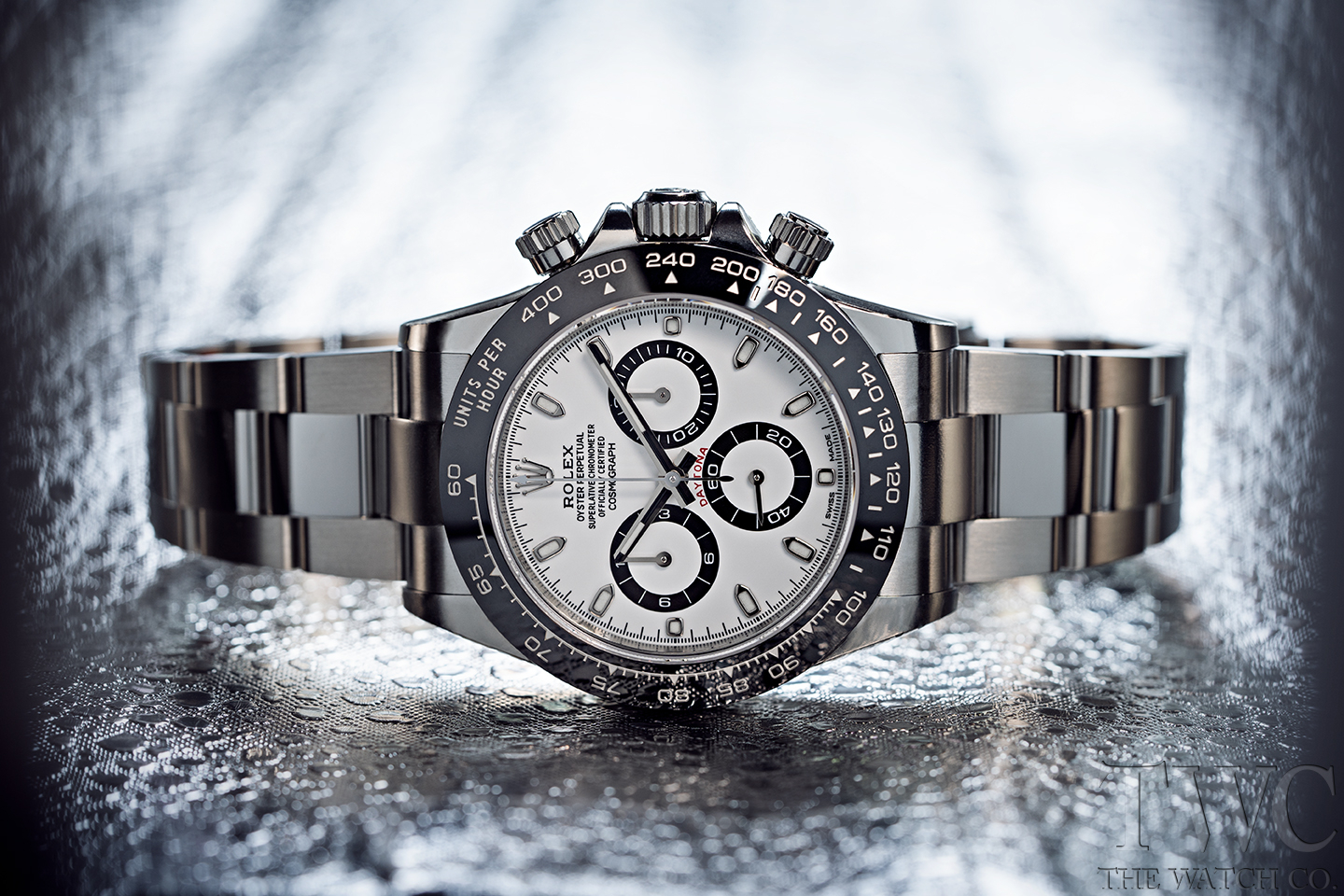 There are not many experiences that are more satisfying than owning luxury sports watches and throughout centuries quality watches have defined the wearer. Despite technological advances that have led to practically every gadget people own has a clock on it, wearing watches has not gone out of fashion. What has happened is the classic luxury watches have become a more desirable accessory. Anyone struggling to find a gift for a special person in their lives would do well to look at the range of sports watches available, or if you have a bit spare cash and just want to spoil yourself, this is one investment that will provide returns, not just as a piece of jewellery but also have good resale values.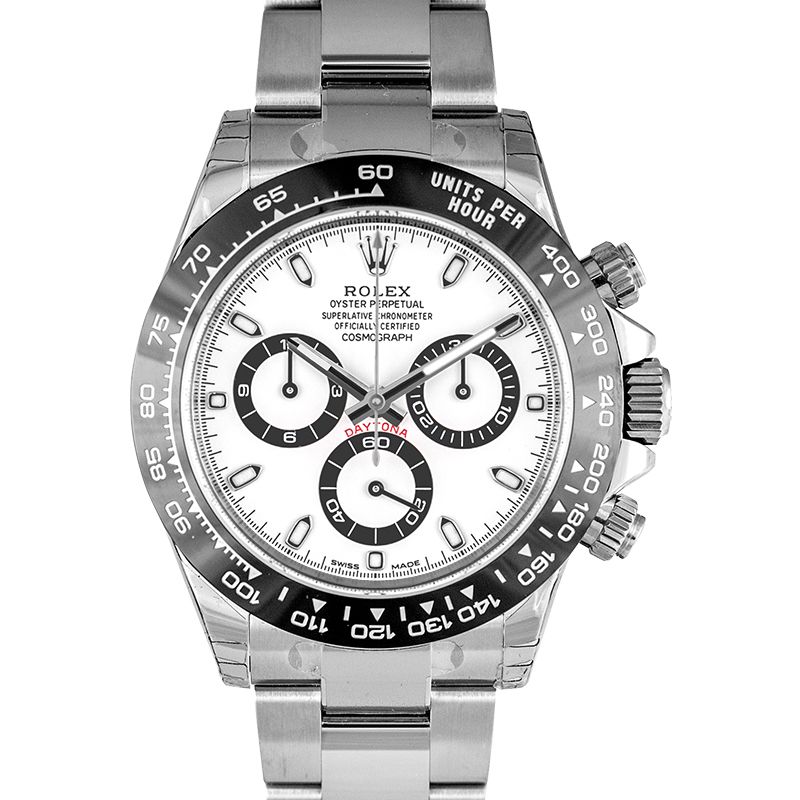 Rolex Cosmograph Daytona 116500LN
Rolex Daytona
We have to start with the classic Rolex watches. There are a few to choose from but one that is has stood the test of time is Cosmograph Daytona which was first launched by Rolex in 1963 offering a range of options within this range of sport watches for men. Customers are spoilt by being able to choose the material from a number of options that include Oystersteel, Yellow Gold, Platinum and even Pink Gold. There are also options of bezel, dial colour and hour markers styles that include a decadent gem-set hour option.
A Rolex Cosmograph Daytona is not as expensive as you would think with a starting price of around £9,000 and obviously some of the more luxurious options will cost considerably more.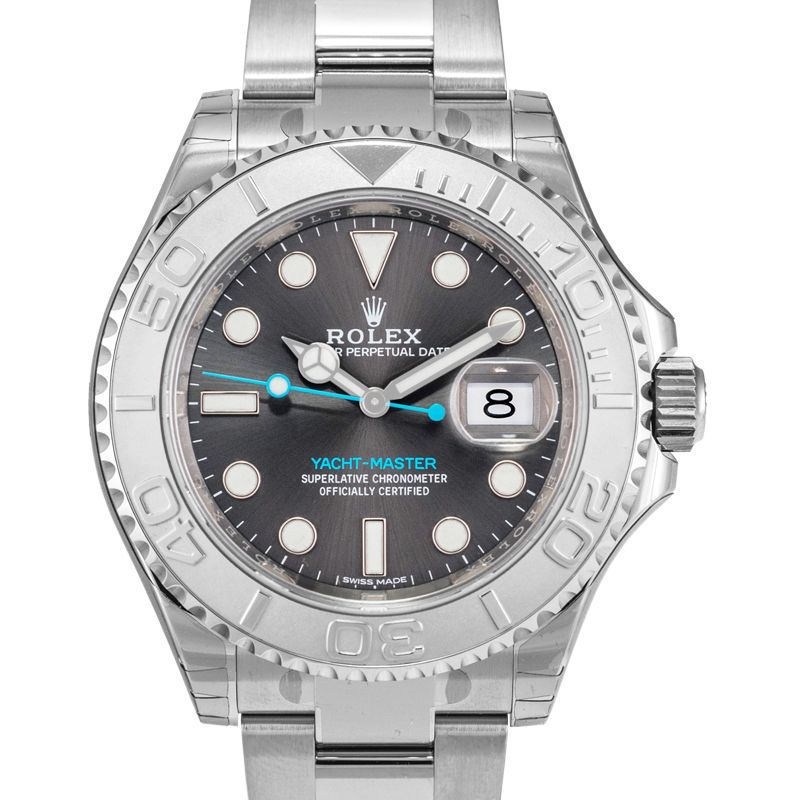 Rolex Yacht Master
The Rolex Yacht Master was launched in 1992 and is on the of the brand's iconic models and is probably the most recognised in their range of exclusive watches. There is a waiting list for a brand new one to your specific options andYacht Master prices start at £8,500. The Rolex Yacht Master was essentially an upgraded version of the Submariner and a part Rolex's range of sport watches for men, is waterproof for up to 100 metres and a sapphire crystal face that is almost scratch proof.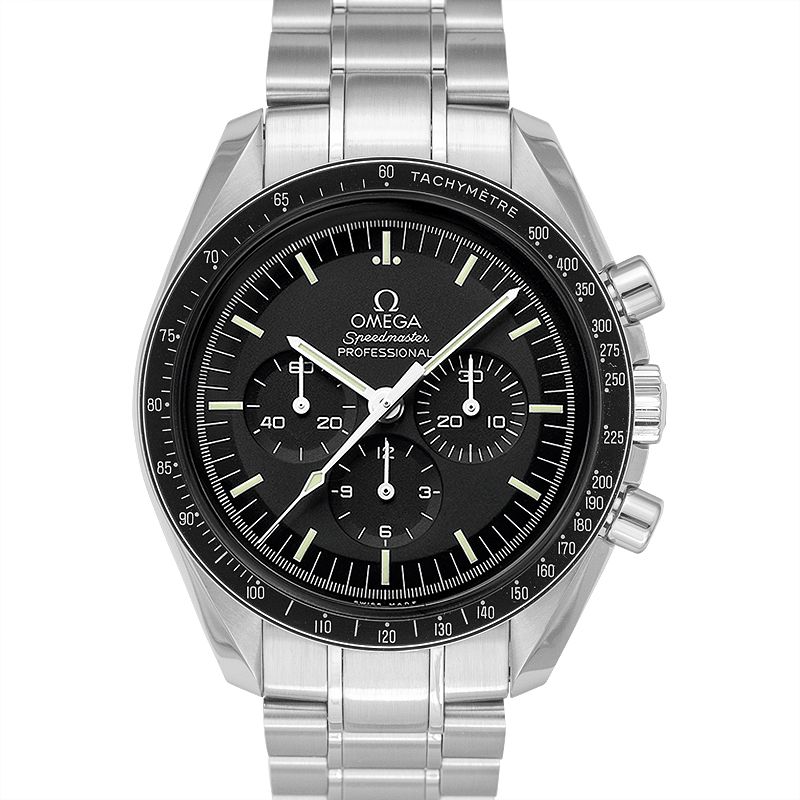 Omega Speedmaster 311.30.42.30.01.005
Omega Speedmaster
The Omega Moon watch first came to public attention in 1965 when NASA flight qualified the watch for space missions and worn by both Neil Armstrong and Buzz Aldrin when they walked on the moon. It is an incredibly priced starting at £3,500, is shatterproof on high impact, a criteria set by NASA and comes with optional straps e.g. Velcro, fabric NATO strap as standard.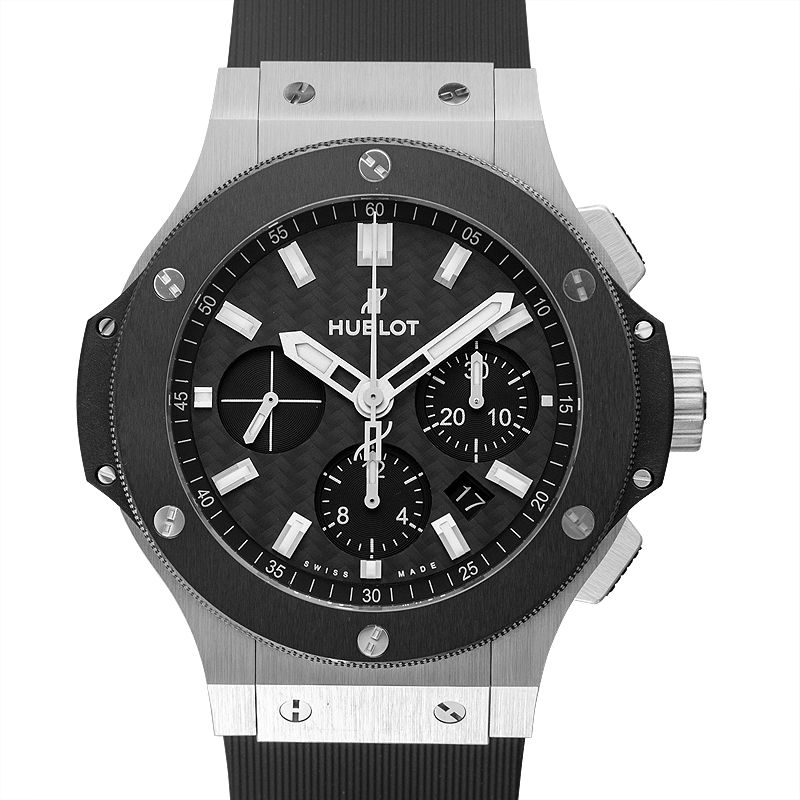 Hublot Big Bang 301.SM.1770.RX
Hublot Big Bang
Hublot Big Bang watch is available with a range of faces and straps and prices start at around £8,000. They have even introduced the Referee 2018 FIFA World Cup Russia with the flags of participating countries around the edge of the face, although you may not wish to remember the tournament in a few weeks' time. Their range of Hublot luxury sports watches have a more modern contemporary look and there is also one playing homage to the 1980s hit band Depeche Mode. The Big Bang range includes luxury sports watches for women that are particularly stylish.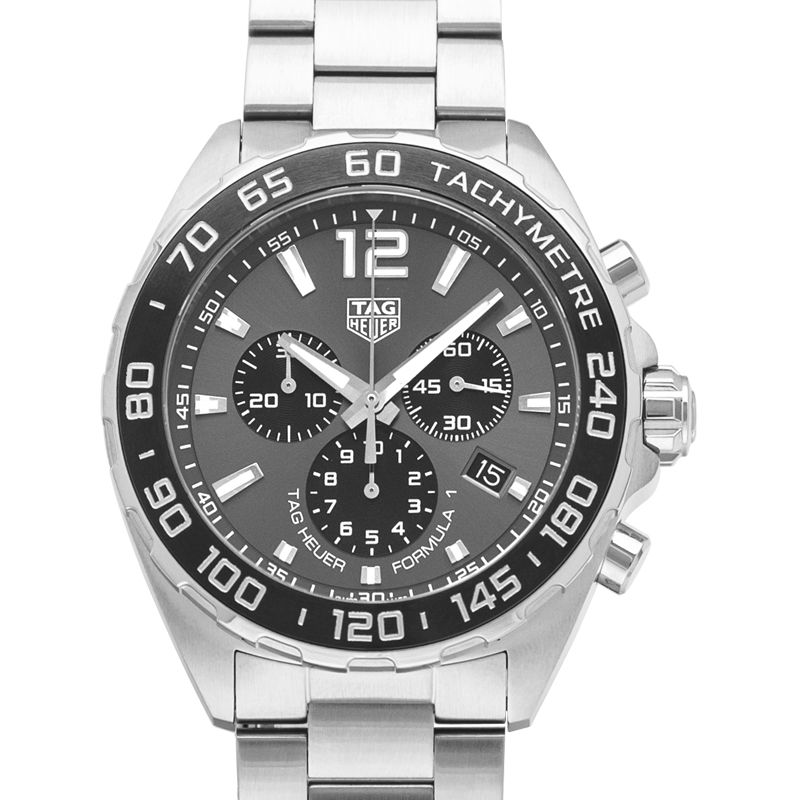 TAG Heuer Formula 1 CAZ1011.BA0842
TAG Heuer Formula 1
TAG Heuer Formula 1 come in at a more affordable price at £1,100 and is the ultimate in sport watches for men offering 49 options of differing faces and dials, although not any personalised options as in the Rolex luxury watches range. The TAG Heuer Formula 1 sports watches are still classy and stunning to look at and comfortable to wear and popular with successful racing drivers, according to the manufacturer.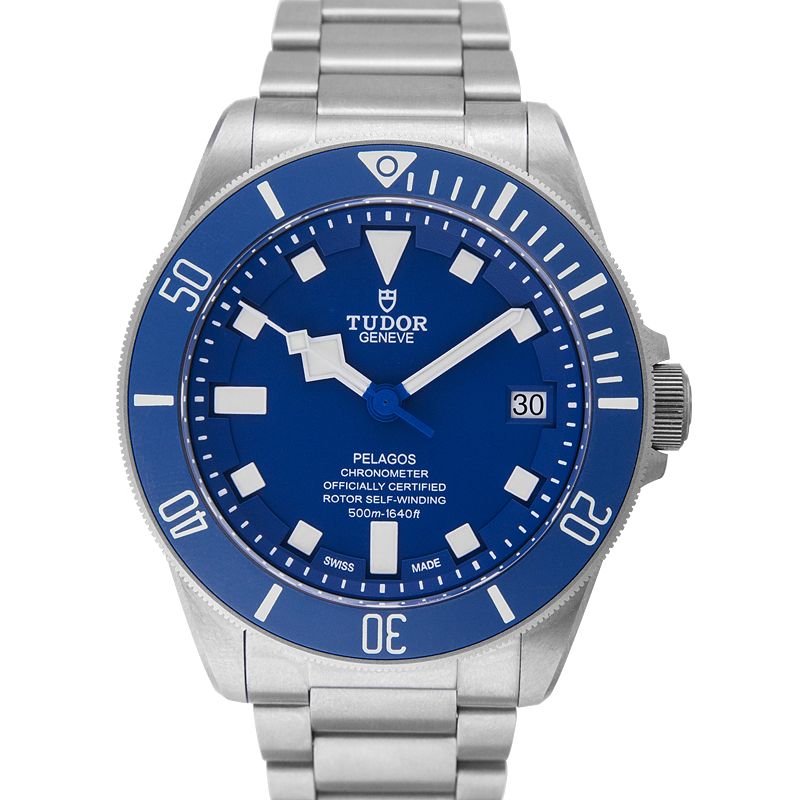 Tudor Pelagos
The Tudor Pelagos has a limited range of 3 options, although the Pelagos is also available for left handed wearers / drivers which were originally commissioned by the French Navy. Despite the small number of options these luxury watches are stylish and symbolise the adventurous spirit. The Tudor Pelagos price is around £3,200 so not the cheapest of sports watches for men, however the quality is spectacular. As in the functionality, the Pelagos is robust and waterproof to 1,640 ft / 500m.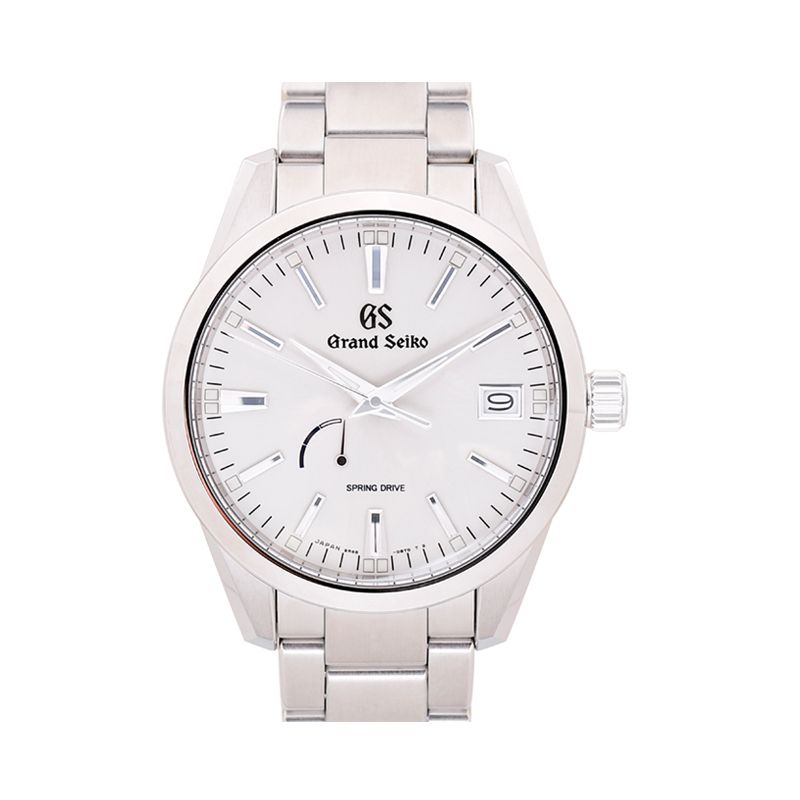 Grand Seiko Spring Drive SBGA299
Grand Seiko Spring Drive
Grand Seiko luxury sports watches have been on the market since 1960 and managed to generate brand loyalty because of the chic and strong look of these classic watches and highly functional. The sports watch range has 12 options starting at around £4,000 to £11,000, although the Grand Seiko Heritage range can set you back up to £40,000 and take a more conventional style that most wears would be proud to own. The sport watches range provide quartz precision time and have up to 72 hours power reserve delivering reliability and continuity of time keeping in the current busy world that we live in where time is precious.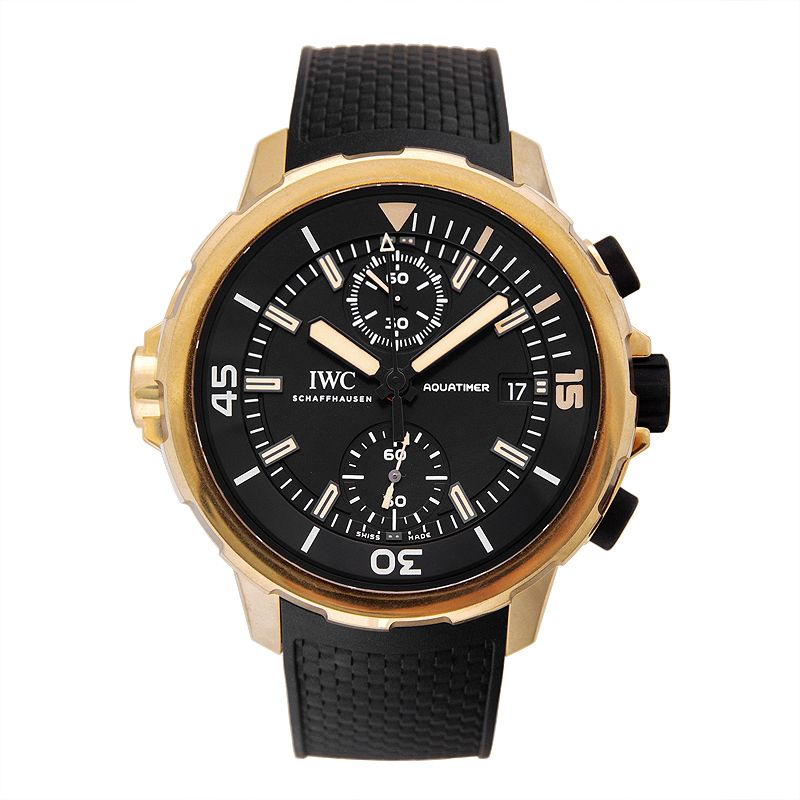 IWC Aquatimer
Last and not least the IWC Schaffhausen Aquatimer which is not as well known as the other luxury watches, although the Aquatimer watch starting prices are approximately £5,600. Some customers will need to book an appointment to view these stunning IWC dive watches. The IWC Aquatimer was launched in 1967 targeting the exclusive diver watch market and has luminescent displays with design improvements in 1982 inspired by the Porsche Ocean 2000, offering rounded and recessed grips. The IWC Aquatimer range are distinguished with an unquestionably Alfa male design and colour options.