New & Feature
A Guide To Rolex Watch Nicknames
Sep 11, 2018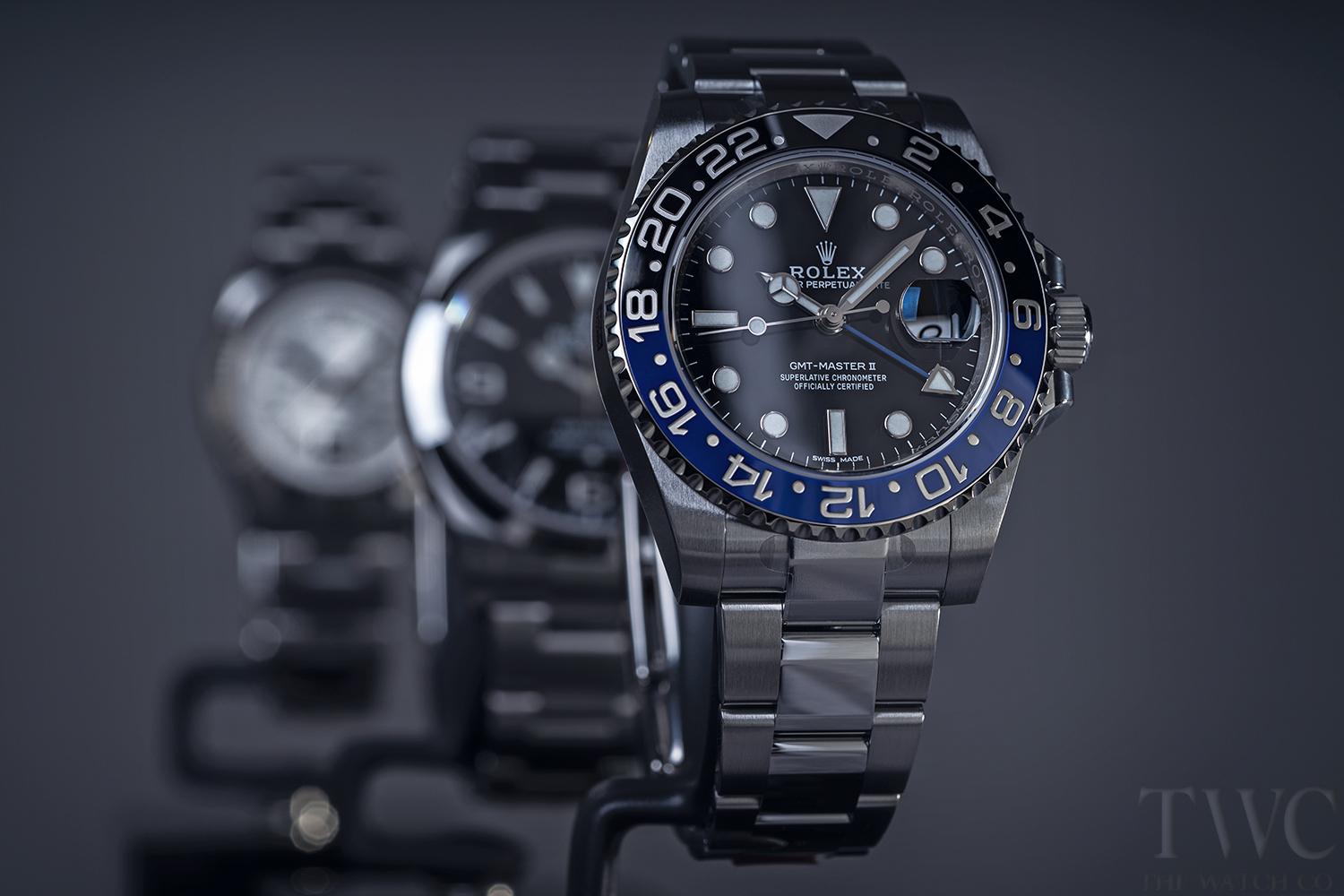 Sure, Rolex watches have their own model names. Each one needs its own identification, but sometimes these names can be a mouthful. That's why Rolex watch nicknames are a necessity.
A Rolex watch is the ultimate luxury timepiece. It's the original luxury watch and has remained incredibly consistent over more than 100 years. Any watch made by Rolex is a classic and a symbol of style.
Their watches are precise, made of top quality materials, and valuable. Which is why it's quite amusing that Rolex watches have nicknames! Of course, they're unofficial nicknames, but widely used nonetheless.
Our Favourite Rolex Watch Nicknames 
'The President' – Rolex Day-Date

We've seen famous presidents wear stunning Rolex watches, since it's a statement of power and style after all. The Rolex Day-Date has been seen on many presidential wrists, which garnered it its nickname.
'The President' is a strong, solid, luxurious and perfect timekeeper. All Rolex watches are perfect timekeepers, of course. The bracelet of this watch is made out of solid platinum and 18k gold.
'Coke' – Rolex GMT-Master II 16710

The Rolex GMT-Master, aka the 'Coke' or 'Fat Lady', was the first GMT-Master II in 1983. Yes, the Coke logo is red and white, mostly red, but those Rolex GMT-Masters are with a red and black insert.
But what's red and black? Coke, right? It's bottle can is red. The drink is black. So the nickname makes sense.
'Pepsi' – Rolex GMT Master II 126710BLRO

The first red-and-blue Rolex GMT-Master was launched in 1954 to match the Pan American Airline colours. Of course, blue and red are the colours of Pepsi too. This Rolex GMT-Master has an embedded red and blue bezel, making Rolex owners smile at the comparison.
In 1988, the first Pepsi GMT Master II came to life following the appearance of Coke. Rolex has launched different versions of Pepsi every few years. In 2018 Baselworld, the newly unveiled Pepsi 126710BLRO received overwhelming responses from the enthusiasts.
Root Beer – Rolex GMT Master II 126711CHNR

If there's a Coke and a Pepsi nickname for Rolex GMT Master II, it's only fair that there is a Root Beer too. Root Beer is the nickname for the Rolex GMT line that has brown dials and a gold insert.
Batman – GMT-Master II 116710BLNR

Unveiled in 2013 Baselworld, this beautiful Rolex 116710BLNR has become an iconic Rolex watch with its black and blue Cerachrom bezel inserts. The 24-hour hands are dark with an overall 'New York' effect. Associated with 'The Dark Knight', this hot, hard-to-find Rolex GMT Master II watch was dubbed after the caped crusader 'Batman'.
Hulk – Green Rolex Submariner 116610LV

The Hulk is strong, invincible and green. The Rolex Submariner 116610LV with the green Cerachrom bezel insert is nicknamed 'The Hulk', some find funny.
Of course, the watch is a lot more stylish than the Hulk but we do get the nickname. Luckily there is no purple strap!
Paul Newman – Rolex Daytona

A Paul Newman Daytona Rolex is the ultimate in Rolex watches. It's a real collector's item and an incredibly valuable watch. Sounds just like Paul Newman himself, one of America's favourite movie stars.
Paul Newman is vintage and so is the watch. It's a luxurious Rolex piece with a slightly retro feel, stylish, superb and gorgeous. Sound's just like Paul, right?
James Cameron / Rolex Deepsea Sea-Dweller 116660

We all associate the talented James Cameron with the ocean. The Rolex Sea Dwellers are all about the ocean – depth, clarity, danger, precision, adventure and excitement.
In 2012, film director James Cameron wore the Rolex Deepsea Sea Dweller 116660 D-Blue dial during his solo dive to the Mariana Trench that is the deepest place on earth. Ever since this journey, the mass has started to call the Deepsea D-Blue dial as James Cameron edition.