New & Feature
9 Best Microbrand Watches to Look Out For
Feb 01, 2021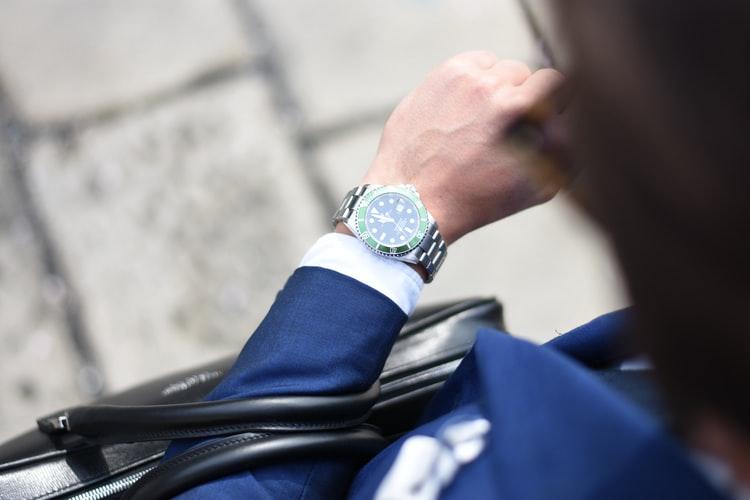 These days, people are veering away from the big consumer brands, such as Rolex, Omega, and Patek Philippe, and opting to support smaller businesses instead. For this reason, many microbrand watches have gained the attention of enthusiasts all over the world. Understandably so, as a lot of these microbrand watches are created by people who have a deep passion for watches.
There's definitely more appeal to supporting these passionate watchmakers than some big watch brands. However, it's more than just watching David fight Goliath. These microbrand watches actually have so much to offer. Let's take a look at what makes these 9 microbrand watches serious contenders in the world of horology.
What Are Microbrand Watches?
Before we get into the details of the best microbrand watches, let's first define the term. To put it simply, microbrand watches are those that are not mass-produced. These are typically independent brands with limited production. Often, they would have a smaller variety of models compared to the mass-produced watches from bigger, more established brands. And due to limited production, some of these microbrand watches are typically made to order. They also work in smaller numbers and outsource movements or parts.
Now, this does not mean microbrand watches are less valuable than mass-produced ones. On the contrary, some of these microbrand watches even rival the big giants in terms of quality and design. Remember, bigger doesn't always mean better. And for this case, these smaller brands are definitely ones you should look into.
Without further ado, here are 9 of the most interesting microbrand watch brands you should look out for.
Best Microbrand Watches
1. anOrdain
Founder Lewis Heath was an architect training in Edinburgh who also got into product design. This all changed when Heath decided to visit a remote lochan in the Scottish Highlands. While there, he had an idea to create his own watch company. He envisioned a brand that merged traditional watchmaking with contemporary design. With a new dream in hand, Heath decided to honor this remote lochan by naming his watch company "anOrdain" after Loch an Ordain.

With the help of a typographer and an enameller, Heath formally established anOrdain in 2015. After years of researching and experimenting, anOrdain was finally able to produce its first watch in 2018. Continuing this ode to Loch an Ordain, the Model 1's design bore heavy influences from the cartographic maps in that area. The company only produced 260 units of the Model 1, which all sold out quickly since its launch.
This microbrand soon gained popularity with the release and stellar sales of the Model 1. Naturally, anOrdain quickly followed up this success by producing a second watch model, the aptly named Model 2. The Model 2 takes on a more rugged look compared to the Model 1 as it is anOrdain's take on the classic field watch.
The Manufacturing Process
While the company began as a simple three-man team, it has now become a company of 10. Its studio is located in the Templeton Building on Glasgow Green in Scotland, which used to be a carpet factory that hired from a pool of local talent from Glasgow's renowned art school. This makes it quite a fitting home for this local company. The studio is divided into three areas that each focuses on a certain aspect of production: watchmaking, enameling, and design.

anOrdain takes a collaborative approach to design. In fact, eight out of the 10 members of the team are well-skilled and trained in design. Initial designs are edited, experimented with, and improved until every member of the team is satisfied with the result. Careful techniques such as enameling and thermal hand bluing are incorporated into the manufacturing process. Enameling involves fusing glass with a thin metal disc, while thermal hand bluing involves bluing the watch hands through tempering, which is quite a difficult practice to master. The watches are then carefully hand-assembled by the skilled watchmakers of anOrdain. As microbrand watches tend to have a more natural feel compared to mass-produced watches, assembly takes more time and effort to account for the slight differences and uniqueness each piece contains.
anOrdain Model 1 – Blue Fumé
The great thing about microbrand watches is that they typically possess a certain allure that mass-produced watches unfortunately lack. This differs depending on the brand. For anOrdain, it is the uniqueness each dial carries due to the enameling process. The beautiful blue fumé dial of this Model 1 watch is obtained from anOrdain's own refined enameling technique. This gives the dial a handsome smoky effect and added depth. It has a striking tonal gradient that goes from a bright sapphire centre to a darker blue edge.

anOrdain also uses another impressive technique for its Model 1 watches. After polishing, the steel watch hands are then subjected to heat tempering, which gives them a beautiful and even straw finish. These brass-toned watch hands are matched with the Arabic numeral indices, which take design inspiration from the cartographic maps of the Scottish Highlands. This 38mm watch also has a lovely polished case and a classic black leather strap. It has a sapphire glass crystal, which is not only extremely scratch-resistant but is also quite anti-reflective — thanks to the six layers of coating.
2. Baltic
The story of Baltic is essentially that of a son paying tribute to a father he didn't get to know well in his lifetime. Etienne Malec's father was a photographer with a well-loved collection of watches. Malec's own interest in watches began when he inherited this collection from his late father. This collection included a journal that carefully detailed each watch's history. There, he saw how passionate his father was about watches and this passion would, in turn, carry over to him. Inspired by his father's collection and journal, Malec began to seek other collectors and, eventually, created his own watch company. As a tribute to his father's legacy, he decided to name his company after the Baltic Sea, where his father hailed in the Northern parts of Poland.

Inspired by his father's vintage watches, Malec aspires to create timeless timepieces that can be passed down between generations. Baltic is all about delivering high-quality watches at reasonable prices. How do they do it? Well, Baltic reduces overhead costs through direct distribution and they also cut down the traditional industry margin. The company also values transparency, especially when it comes to where they source their materials. The movements and case parts come from Hong Kong, the straps from France, and the rest are sourced from Italy. These components are then sent to Baltic's atelier in Besançon, France, for assembly.
Baltic Bicompax 002 – Blue Gilt Watch
Quality timepieces aren't just limited to big brands. In fact, microbrand watches offer just as much or even greater quality than the watch brands we've all been familiar with. Baltic is one of the microbrand watches that truly value sourcing high-quality materials for its watches. For the Baltic Bicompax 002 – Blue Gilt, we have a 316L stainless steel case, a high-domed hesalite glass, and a calf leather strap from Italy.

A bicompax is a chronograph that has two registers. This type of chronograph was quite common in the 1940s, which makes it a perfect choice for Baltic. Inspired by the watch collection that Baltic's founder inherited, Baltic aims to make microbrand watches that pay homage to vintage watches while staying modern. It's got those iconic two-register sub-dials with the left counter depicting the seconds and the right one displaying a 30-minute counter. Its case also takes inspiration from 1940s timepieces but with a distinctive modern finish. Baltic also wanted to incorporate an art deco vibe in its dial design. Its stunning blue dial with golden leaf hands and indexes use different finishes — a sandy matte and a stepped circular brushed chapter ring — to create an overall elegant feel.
3. BOLDR Supply Co.
BOLDR Supply Co. helps its customers gear up to live a bolder life. This Singapore-based watch company doesn't just manufacture watches but also other tough gear that is designed and built to withstand the rough daily grind. The founders of BOLDR believe that one's watch is a trusted companion, and thus, should be able to survive any environment you decide to take on.
Driven by a passion for engineering, BOLDR strives to create timepieces that can stand the test of time. They envision developing adventure-ready timepieces that will inspire people to live bolder and take action. It's not just about selling watches; it's being part of a community and giving back the support needed. BOLDR also strives to make a difference not just in the lives of its community but also in the environment. They are actively moving towards 80% sustainability, opting for environment-friendly materials and packaging.
Aesthetic-wise, BOLDR mixes together modern and classic designs in its watches and incorporates these looks into the tough and high-quality materials they source. They carefully handpicked these materials, ensuring that they meet their standards for resilience and durability. Indeed, it is always quality over quantity for these microbrand watches.

A Challenging Start 
The people behind BOLDR don't just talk the talk, they also walk the walk. They take this mindset of facing life's challenges head-on to heart as BOLDR experienced a rocky start. The founders of BOLDR envisioned creating an analogue quartz watch that had smartwatch features. With this dream in tow, they started a Kickstarter campaign, which had an overwhelming reception, meeting the target just around 24 hours since its launch.
With this seemingly positive start, the team was confident that their dream would come to life. However, they would soon find themselves dealing with a series of problems. These would ultimately lead them to make the difficult decision to cancel their campaign. But what they didn't expect was that in the duration of their campaign, they were able to gain a community of backers that was incredibly understanding and supportive of their situation. After a needed break, the team soon got back on their feet and focused on the development and production of a new watch line. This time, it was a success. With this inspiring story of failure turned success, BOLDR set an example for their community to take on the challenge and continue living bolder despite the setbacks.
BOLDR Venture Sand Storm Watch

The BOLDR Venture Sand Storm watch offers everything you'd want in a watch. It is durable, comfortable, made from quality materials, stylish, and it's even affordable. This watch has a 38mm titanium case. Typically, stainless steel is the go-to metal for watch cases. But titanium is actually much tougher than steel at a fraction of the weight. The watch also has some stylish and durable nylon NATO straps that come in different colours. The straps also come with custom titanium buckles that make it much easier to adjust for a more comfortable fit. Furthermore, this watch has a printed matte dial and custom hands with a Japanese superlume. Inside, the watch runs on a Japanese automatic movement and has an amazing water-resistance of 200m, suitable for diving.
4. Christopher Ward
The story of Christopher Ward started with three friends — Mike France, Peter Ellis, and Chris Ward — casually discussing their dissatisfaction with their current career situation and wondering what their next course of action would be. As these friends are watch enthusiasts, they eventually came to the decision of creating a microbrand watch. Without much of a clear plan at the start, the trio decided to consult a friend who had ties in the luxury watch industry.

Making Affordable Luxury Microbrand Watches
Through their talks with their friend, they were astonished to find out that the markups for Swiss watch brands go as high as 30 times the actual manufacturing cost. With this information, they found a vision for their company. They aimed to make expensive watches more accessible to the public. By cutting down excess costs such as marketing overhead costs and third-party retail margins, they came up with high-quality watches at more reasonable prices. They stayed true to this vision by making a promise that they would never exceed a markup thrice the cost of manufacturing. The founders also decided to directly sell to their customers online to eliminate the middleman.

With this vision in hand, they founded Christopher Ward, the world's first online-only watch shop. Out of the three of them, they chose to name their company after Chris Ward as he had the most English-sounding name among them. This was important because they wanted Christopher Ward to be one of the first things to come to mind in the discussion on British watch brands.
The company had simple beginnings. They even started their business from a converted chicken shed. The trio was very much against using celebrity endorsements to promote their brand. In fact, they gained popularity by accident. A Tasmanian watch reviewer, Dave Malone, had every intention to deliver an extremely critical review on a Christopher Ward watch and post it on the world's largest watch forum. However, he found himself to be thoroughly impressed by the brand and this positive review led to increased sales worldwide. Since its simple beginnings in 2005, Christopher Ward has become a well-established British watch brand, partnering with big companies and even creating its own in-house movement.
Christopher Ward C60 Sapphire Watch
In terms of microbrand watches, this dive watch is hard to beat. The C60 Sapphire has a 26 jewel self-winding Swiss mechanical movement with a 38-hour power reserve. Its link bracelet and 40mm case are made from marine-grade 316L stainless steel that has a beautiful brushed and polished finish. But what's truly amazing about this watch is its see-through sapphire dial.

The process of making this dial is quite complex, consisting of 20 steps and 80 plus operations. This see-through dial is made from a lab-grown sapphire crystal that is only 0.6mm thick. The sapphire is backed by a layer of polycarbonate that gives the dial its stunning blue hue. This dial lets you have a peek at the watch's movement and it also contains luminous indexes for easy viewing in the dark. What's more, its exhibition caseback is also made from sapphire crystal.
As this is a dive watch, it also has a unidirectional bezel for diving and astounding water-resistance. Now, a 200m rating is already an amazing deal when it comes to water-resistance. But this watch goes beyond that, offering a 600m water-resistance. The Christopher Ward C60 Sapphire watch definitely allows you to dive in style with its amazing design and quality components.
5. Farer
Since its establishment in 2015, Farer has stayed true to its simple mission of providing great microbrand watches at reasonable prices. Farer was born from a combined love for vintage watches and disdain towards the watch industry's overpriced market. The company wanted to provide premium watches to its customers without the crazy markups. This was achieved by implementing a direct production model. Farer also doesn't allow for retailers so as to remove the unnecessary industry margins and directly sell their watches to their customers at a fair price.

The name "Farer" pays tribute to the explorer's spirit of adventure. They continue this theme by naming their collections after famous explorers and explorations. This adventurous spirit at the core of the company is seen through the brand's bold and ambitious designs. The company takes design inspiration from the halcyon era, which used a lot of contrasting textures and bold colours. Farer masterfully uses colour and details in its watches, showcasing bold designs and outstanding craftsmanship. The designers laboriously fine-tune every single detail to create the perfect statement timepiece. Innovative designs are a strong point for Farer, proving that all the efforts in creating different colour combinations, experimenting with contrasting finishes, and testing materials are all worth it.
Farer Bernina Chronograph Sport Watch
Named after the Bernina Gran Turismo, this sports watch serves as the official timing watch of the race. The Bernina Gran Turismo is a race across the Swiss Alps where both old-school and modern cars compete to finish the 5.7km course that ends at the Hospizio Bernina.

As this is an official timing watch for a race, high-precision is essential for its movement. The movement even has a 58-hour power reserve, which is appropriate for demanding use. This movement is not only highly functional, but it also boasts a stunning design. It has a perlé finish, blue screws, and a customised engraved Farer monogram with a chequered sports pattern.
The watch has a 44mm high-grade 316L stainless steel case with a horizontal-brushed side and circular-brushed top finish. It has a beautiful flat matte dial in off-white. This dial also contains a triple sub-dial layout with white embossed top twin sub-dials. It has red Dauphine watch hands with Super-LumiNova Grade A and matching red Arabic numeral indexes. This beautiful dial is framed by a ceramic bezel engraved with a tachymeter scale in red. The watch also has an anti-reflective sapphire crystal and a Barenia bridle leather strap.
6. Monta
Monta has a rich watchmaking and design philosophy that anchors the brand. The company fuses the beauty of tradition with the excellence of technology, creating something even more valuable. Monta's microbrand watches begin with the innovative visions of its in-house design team. Bearing both Swiss and French backgrounds, the designers are able to design stunning aesthetics onto robustly engineered parts. These designs are modelled through state-of-the-art software and then turned into prototypes. Diamond cut hands, a signature crown, applied dial markers, and chamfered lugs are all distinct Monta signatures.

Quality control is a big deal for Monta's microbrand watches. From conceptual designs to the final product to be shipped out, the Monta microbrand watches are subjected to intense scrutiny. Nothing short of perfection is expected. The brand uses only the highest quality materials for its watches and each watch is even hand-assembled by trained watchmakers in Switzerland. Monta exclusively works with Swiss manufacturers to ensure that only the most skilled hands are handling their watches. Once assembled, the watches are then handed over to Monta's in-house watchmaking team for final quality control.
Monta Oceanking Watch

The Monta Oceaking watch merges timeless design with high-quality materials. This watch runs on a MONTA Calibre M-22 self-winding mechanical movement with a bidirectional rotor. It also has a 42-hour power reserve, which is ideal for everyday use. This watch also features a date function and has a water-resistance of 1000 feet or 304 metres. The Oceanking comes in a 40mm round case made from 316L stainless steel. Its case has guards, a screw-down crown, and a solid caseback with engravings. It has a stainless steel bezel with Swiss Super-LumiNova BGW9. The same luminescence is also used for the watch hands. Its hands are Swiss-made, diamond cut, rhodium-plated, and have a sword-style design. Not to mention, the watch has a beautiful dial in a unique shade of blue that is exclusive to Monta. This dial has a multidimensional rehaut and applied indexes. Lastly, the dial is given a lacquer finish to complement the bezel.
7. Oak & Oscar
Chase Fancher lived an unsatisfying career in the corporate world. He yearned for something more and believed that he could do something about it. Fancher wanted a better work-life balance while doing something he was passionate about. And so, with a dream in mind and an interest in watches, Fancher founded Oak & Oscar in 2015. Unbeknownst to him, this huge career shift would lead to the creation of one of the best microbrand watches in the world.

Oak & Oscar stands by a simple design philosophy: design can and should inspire. They embody this philosophy through the incorporation of clean, effective, and handsome designs in their timepieces. But that's just the first part. Another important aspect of creating inspirational design is the people you aspire to inspire. The goal is not just to create well-designed watches, but to also build a community where people celebrate milestones and can share their stories through these watches. And being part of the community means giving back. One particular community that Oak & Oscar gives back to is that of the brand's namesake, Oscar, who is Fancher's dog and companion. A portion of every Oak & Oscar watch sold is donated to a dog rescue organisation based in Chicago.
Oak & Oscar The Olmsted 38 Watch
This watch collection takes its name from Frederick Law Olmsted, a conservationist and the founder of landscape architecture. Olmsted advocated for society's need for natural public spaces, designing a good portion of the public parks in the United States. Olmsted had achieved many things in his life — created the integrated park system, the parkway, and even founded the precursor to the Red Cross. With so many achievements in creating inspirational design and so much impact on his community, it's no wonder that Oak & Oscar chose to honour the man through one of its watches.

The Olmsted 38 has a 21-jewel Swiss automatic movement with a 42-hour power reserve. It has Oak & Oscar's iconic four-star rotor design, which is a subtle nod to the brand's Chicago origins. The watch has a 100m water-resistance, which makes it suitable for swimming. It has a 38mm round case made from 316L stainless steel, which matches the stainless steel link bracelet. The watch has a double-domed sapphire glass, which is the most scratch-resistant watch crystal available. This crystal even has multiple layers of anti-reflective coating, making it easier to read the dial under direct sunlight. In addition, the watch has a sandwich gray dial with Super-LumiNova BGW9. It also has white Arabic numerals, white watch hands, an orange second hand, and a date window at 6 o'clock.
8. Undone
Undone Watches makes high-quality made-to-order microbrand watches. The people behind Undone are very passionate about watchmaking and aspire to produce custom timepieces that really spoke for its customers. From a three-man team in 2014, the company has grown to include a team of 30 creative and technically skilled minds. Undone wanted to create the perfect balance between accessibility and personalisation, thus creating the world's first comprehensive watch customiser. This interactive process allows the customers to really build a custom watch that speaks their personality.

But how does their customisation process work? Well, it begins with flexible designs created by the brilliant and innovative design team. These designs undergo testing and multiple alterations until satisfying final products are achieved. Undone also ensures that its customers can choose among only the highest quality materials. When one wants to get an Undone Watch, one must simply pick a preset design from the brand's website. Now, the options for customisation vary among the watch models available. You may be able to customise the strap, the case material, and even the dial. For added personalisation, you may even add your initials on the dial or have the back engraved for solid casebacks or have a personal picture for glass ones.
Undone Vintage Killy Watch
The Undone Vintage Killy Watch has a Japanese mechanical-quartz hybrid flyback chronograph movement. It has a 40mm round case made from 316L stainless steel and a hardened domed K1 watch crystal. The watch is water-resistant up to 30m, which is just fine for normal use. Now, these are the set specifications, meaning you won't be able to customise these things for this model.

So, let's talk about what we can customise. The dial has three customisation options, and you may also opt to add initials with a maximum of eight characters on the dial. Although you can't change the material for the case, you can still customise its colour. You may choose among a classic silver, gold, black, or rose gold dial. For the strap, you can choose among different materials. And under each material, you will also find some options for the colour. The watch's caseback can either be solid stainless steel or a glass exhibition caseback. If you go with the solid one, you may have the option to have it engraved for a more personal touch. On the other hand, if you choose the glass one, you also have the option to customise it with a picture.
9. Weiss Watch Company
Weiss Watch Company founder, Cameron Weiss, had always loved watches since he was just five years old. According to his parents, he'd even insist on going to bed wearing his beloved timepieces. He even attempted to fix his own watch at such a young age. This passion for watches would carry over from his childhood to his teenage years. In fact, when asked what he'd want for his high school graduation gift, Weiss specifically requested some watchmaking books and tools. And in university, Weiss opted to major in business with the vision of putting up his own watch company. With this dream in tow, he got himself an apprenticeship at a two-year watchmaking program. He then proceeded to get watchmaking certification in both America and Switzerland.

There is, indeed a lot of passion and commitment put towards creating a Weiss Watch. In fact, a single timepiece takes roughly 35 hours to make. And considering that they're all individually hand-assembled, one would be astonished at the level of craftsmanship and possession of technical skills required for the job. From beginning to end, the people behind Weiss Watch Company expect nothing less than the best. The process begins with hand-drawn designs on individual components. These designs are edited and improved before they are engineered and prototypes are made. Quality control inspects and measures the watches before they are put under extensive testing. A Swiss-trained master watchmaker also inspects the pieces from assembly to finishing, ensuring the best quality. Once the watches meet the high standard Weiss Watch Company sets for itself, they are ready to go and delivered to your doorstep.
Speaking of high standards, Weiss Watch Company only sources the highest quality materials. These include special brass alloy, stainless steel, and sapphire glass. You can also expect high-quality movements from the careful Swiss-trained hands at Weiss Watch Company. These movements are reliable and can withstand 24/7 wear.
Weiss Watch Company 42mm Standard Issue Field Watch

This bestselling watch was first introduced to the public in 2013 with positive reception. Now, we see it reimagined in a more modern yet still timeless look. The 42mm Standard Issue Field Watch has a polished stainless steel case, anti-reflective sapphire crystal, and black oxide-treated steel watch hands with Super Luminova. Its dial is hand-painted, and you can even choose among four colours: white, black, latte, and blue. You may also choose the type of strap you'd want for this watch. Rest assured that each strap is hand-stitched, lightweight, and comfortable. The watch has a mix of 316L stainless steel and sapphire glass for its exhibition caseback, which you can actually have engraved if you wish. It runs on a mechanical movement with a 46-hour power reserve and is water-resistant up to 100 metres.
Final Thoughts
Microbrand watches are all about people who love watches making watches for people who love watches. There is definitely a driven passion at the core of each of these brands. And this passion shows through the high-quality timepieces designed with its consumers in mind. Yes, they're not as famous and well-established as the giants in the watchmaking industry, but that doesn't mean you should underestimate the little guy.
If you're interested to know what other American watch brands we've featured, check out this article we wrote on the best American-made watches.
Photo Credits: Featured | 1 | 2 | 3 | 4 | 5 | 6 | 7 | 8 | 9 | 10 | 11 | 12 | 13 | 14 | 15 | 16 | 17 | 18 | 19 | 20