Watch Style
8 Luxury Sport Watches for Men
Dec 27, 2018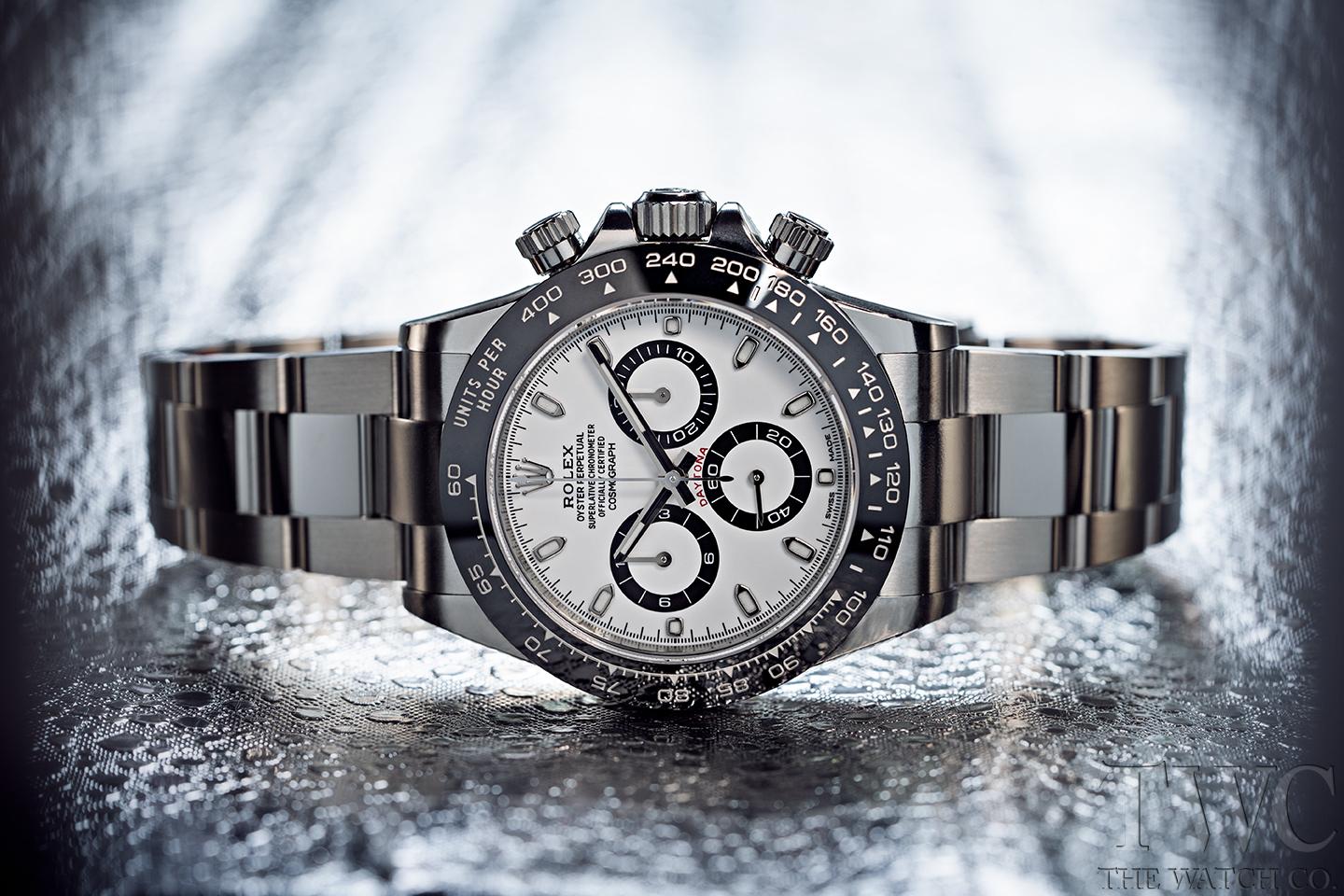 There are not many experiences in life more satisfying than owning luxury watches. For centuries, quality watches have defined their wearers. The advancement of technology has further popularised time-telling devices and gadgets — wearing watches never goes out of fashion. The only thing that has changed is that classic luxury watches are more like desirable accessories now.
Anyone looking to find a gift for his/her special someone can look through luxury watches available. Or if you have some spare cash and want to spoil yourself, buying luxury watches could be a good investment. After all, they usually have good resale values.
In this article, we would like to introduce some good luxury sports watches worth your attention.
Rolex Daytona

Rolex Cosmograph Daytona 116500LN
First, we would like to start with classic Rolex watches. There are many good models to choose from, and one of them that has stood the test of time is the Cosmograph Daytona. First launched in 1963, the Cosmograph Daytona collection includes several sports watches for men.
Customers are spoilt with options of watch materials as you can choose from oyster steel, yellow gold, platinum, and pink gold. In addition, there are also options of bezel materials, dial colours, and hour markers styles that include a decadent gem-set hour option.
In fact, a Rolex Cosmograph Daytona watch is not as expensive as you think. The starting price of a Cosmograph Daytona watch is around £9,000. Obviously, there are more pricey watches out there.
Rolex Yacht-Master

The release of the Rolex Yacht-Master in 1992 was welcomed wholeheartedly by the watch community. It is an iconic collection of Rolex and also one of the most recognized exclusive watch collections. The starting price of a Yacht-Master watch is £8,500. It falls into the category of sports watches for men.
Yacht-Master watches are waterproof up to 100 metres and have a sapphire crystal face that is almost scratch proof.
Omega Speedmaster

Omega Speedmaster 311.30.42.30.01.005
The Omega Speedmaster Moonwatch grabbed public attention in 1965. That very year, NASA provided this watch model to its astronauts, and it went on the moon landing mission with Neil Armstrong and Buzz Aldrin.
The watch is priced starting at £3,500. It is shatterproof on high impact and certified by NASA. Also, it comes with strap options, with the velcro, fabric NATO strap being the standard strap.
Hublot Big Bang

Hublot Big Bang 301.SM.1770.RX
With a starting price around £8,000, the Hublot Big Bang collection comes with watches available in different dials and straps. Generally, Hublot luxury sports watches have a more modern look. The Big Bang collection includes ladies luxury sports watches that are particularly stylish.
One of its special watch models is the "Referee 2018 FIFA World Cup Russia" model. It has logos of national flags of participating countries around the edge of the dial. There is another one paying homage to the 1980's hit band Depeche Mode.
TAG Heuer Formula 1

TAG Heuer Formula 1 CAZ1011.BA0842
With a more affordable starting price of £1,100, TAG Heuer Formula 1 is also worth taking into consideration. The TAG Heuer Formula 1 sports watches are classy and stunning to look at. What's more, they are also comfortable to wear on the wrist. The Formula 1 collection offers 49 options of different dials.
Tudor Pelagos

The Tudor Pelagos collection has only 3 models. However, there is also a model for left-handed wearers which were originally commissioned by the French Navy.
These luxury watches are stylish and represent the adventurous spirit. The price starts around £3,200, not the cheapest of all sports watches for men, but the quality is spectacular. As for the functionality, Pelagos watches are robust and waterproof up to 500 metres.
Grand Seiko Spring Drive

Grand Seiko Spring Drive SBGA299
Since 1960, Grand Seiko watches have been in the market and impressing watch owners around the world. They have succeeded in generating brand loyalty by offering chic watches that are highly functional and strong.
There are 12 sports watches with respective prices ranging from £4,000 to £11,000. However, you should note that the Grand Seiko Heritage collection, a collection with watches that most wearers would be proud to own, could go all the way up to £40,000.
These watches have a 72-hour power reserve (quartz combined to a mechanical winding system). As timekeeping in the current busy world is important, this feature proved to be useful.
IWC Aquatimer

Last but not least, we present you the IWC Schaffhausen Aquatimer. The starting price of an Aquatimer watch is approximately £5,600. Sometimes, you even need to book an appointment to view these stunning IWC dive watches.
The collection was launched in 1967, targeting the exclusive diver watch market. Aquatimer watches have luminescent displays and improved rounded, recessed grips inspired by the Porsche Ocean 2000 in 1982. The IWC Aquatimer watches are distinguished with an unquestionably alpha male design and colour variations.
So there you have it — the best sports watches for men available in the market. Whilst choosing from these collections is a difficult task, you will be assured that whatever you choose is of the best quality!