New & Feature
Some Of The Best Seiko Watches For Men
Aug 23, 2019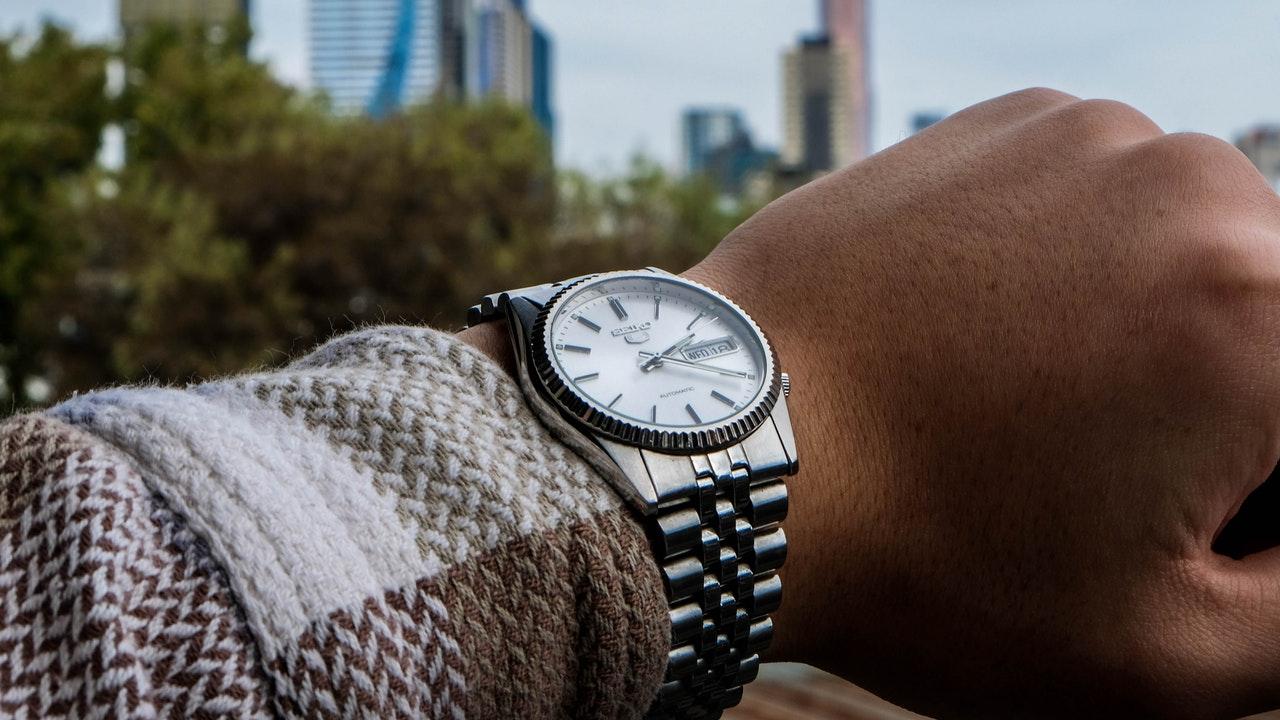 In the world at present, watches have distinguished themselves as a core part of people's lives, fashion, taste, and attitude. Over the years, international brands have made different types of watches. Because there are so many watches, the question of which watch to buy arises for most people on many occasions.
Over time, Seiko has proven that it truly belongs in the uppermost echelon of the best watch brands in the world. Their beautiful, intricately crafted, and yet affordable watches make them one of the most famous worldwide. Indeed, the Seiko watches for men are some of the most popular pieces amongst gentlemen around the globe.
History
Seiko started in 1881 in Ginza, Tokyo where Kintarō Hattori had been selling and repairing watches. He founded the company under the name Seikosha which means "House of Exquisite Workmanship" eleven years later. The company produced clocks and went on to produce the first-ever Japanese-made wristwatch. The company name was changed to Seiko in 1923 after an earthquake that destroyed the company's factory. They sold their first watch that same year.
The Brand
Seiko is also famous for being the watch company that invented quartz watches. As such, it is common knowledge that they make the best quartz watches in the world with an accuracy of 5-10 seconds per year.
Seiko is often compared to Citizen with their Seiko-Solar competing with Citizen's Eco-drive and Swatch in producing high-end, in-house, beautiful watches. However, what gives Seiko an edge over all these other brands is the affordability of its watches. The prices of their watches make it seem as though the company is deprecating its worth. This is because the quality of Seiko watches is definitely worth more than what the price tags peg them to be.
Other Products
Seiko also makes micro gears, crystal oscillators, LCDs, batteries, lubricating oils, motors, and sensors. To step up their productivity and creativity, Seiko originally produced their watches in two different companies, Daini Seikosha Co., and Suwa Seikosha Co. This allowed Seiko to make as many high-end watches as they like and while improving their technology. The split also gave Seiko an edge in competition, in taking risks, and in production.
For most men, a watch represents who they are as a person. Most times, therefore, it becomes difficult for them to select the perfect watch. Seiko has produced so many watches, though there is a number that stands out. This article will cover watches that are definitely more than considerable for any man out there.
Best Watches For Men
Seiko Excelsior Stainless Steel Solar Watch

When looking for Seiko watches for men, this watch should definitely be among the top choices. At 43mm, it is large enough to fit the wrist of large men and its make, design, functions, and price makes it very attractive to users. The watch features a three-sub-dial design having a seconds' counter, a 60-minute chronograph timer, and an alarm. It also has a date window at 3 o'clock, bright hands and markers, and a sculpted stainless steel bracelet.
Other wonderful things about this watch are its solar-powered and water-resistant nature. Therefore, any man looking for a very masculine-looking and affordable watch with all the necessary functions should go for this watch.
Seiko Men's Prospex X Padi Diver

This is one of Seiko's more colourful models. It has bright hands and markers with a 44mm stainless steel exterior surrounded by a blue dial with some parts of it coloured red, giving it an overall Pepsi look. Seiko partnered with PADI, the world's leading scuba diver training organization, to produce this watch. Thus, its water-resistance feature of up to 200-metres is top-notch. It is also one of Seiko's more affordable models.
Seiko Black Dial Stainless Steel Automatic

This is another watch for men to consider if they are searching for a stainless steel watch. It comes with a black case which gives it a slightly casual aspect allowing its user to wear it for both formal and informal occasions.
This watch features a 44mm case with a stainless steel case, a black dial, and a skeleton case back. It is water-resistant up to 100 metres, has a Push Button Deployment Clasp, a single-directional rotating bezel, a Safety Lock feature, and a date window at 3 o'clock.
Seiko Prospex Mechanical Dive Watch

As the name suggests, this watch is suitable for diving as it is actually waterproof. At 44.5mm, it distinguishes itself as another big watch suitable for large wrists hence making it clearly a man's choice.
Buyers commonly refer to this watch as the "Sumo". It features a mechanical, self-winding timepiece stainless steel bracelet, a concentrated dial with very legible marks, a 50-hour power reserve, a date display at 3 o'clock, and bright hands and markers.
Though most of Seiko's watches are affordable, this watch is a little more expensive than its counterparts. This is understandable however due to the fact that it is a dive watch that is waterproof up to 200-metres and can be worn for sports and formal or informal occasions.
Seiko Men's Two-Tone Stainless Steel Solar Watch
The Seiko two-tone solar-powered watch reserves itself for users preferring simplicity and elegance. It is smaller than most Seiko models with its stainless steel case at 37mm.
Its exterior features a dial grey-coloured dial and a gold-accented silver band, thereby giving it a sleek beauty.
It also features a solar-powered interface saving the user from the stress of batteries. However, it is water-resistant only up to 30m, so wearing it while swimming is not a good option.
Seiko Men's Automatic Watch With Rubber Strap SKX007K

This is another dive watch in Seiko's collection. It measures 42mm and features a rubber strap, an analogue display, a black dial and white numerals with a splash of red indicating water resistance, a date window at 3 o'clock, and a unidirectional bezel. With a water resistance of up to 200m, it is ISO 6425 certified which follows the standard for diving watches.
What makes this watch so amazing is that with all its great features, it is one of Seiko's extremely affordable watches falling under $500. It can match any outfit from indoor to outdoor and of course to sporting events.
Grand Seiko 9R Spring Drive Chronograph Limited Edition

The Grand Seiko 9R Spring Drive watch is undeniably one of the greatest watches ever made. It is one of those watches produced due to the Seiko split under a special parent company. The company called Grand Seiko produced its first watch in 1960.
This watch reflects the company's objective to create a watch that would be "precise, durable, easy to wear", and aesthetically pleasing.
The watch features a large chronograph at 46.4mm, a date, a hand-polished ceramic case, a power reserve indicator, a GMT hand, and a green crocodile strap.
This watch is one of Seiko's most expensive watches ever. It is also a limited edition model with only 600 pieces produced and many of them already being pre-owned online.
Any man striving for uniqueness and ready to pay thousands of dollars to achieve it would find this watch a perfect fit.
Seiko Men's SUP880 Analog Display Japanese Quartz Black Watch

The Seiko SUP880 is an analogue solar-powered watch featuring a classic rectangle shape resembling the ageless Cartier Tank Watch.
This watch exudes simplicity at its peak and does not have any special features. It is smaller than most of the Seiko watches out there with a case measuring 28.5mm.
This model is suitable for older men with a classic taste and men who prefer a simple, timeless, and mature look.
Being one of Seiko's inexpensive watches, it does not cost much and is a good fit for all wrist sizes.
Seiko Premier Novak Djokovic Special Edition

This Novak Djokovic Limited Edition Premiere watch is a product of the partnership between Seiko and tennis star player Novak Djokovic. It is one of Seiko's most prized watches and is even featured in the Seiko Premier collection of limited edition models. The brand's partnership with tennis star Novak Djokovic resulted in this Limited Edition Premiere watch.
This watch features rose-gold tones combined with a black dial, a leather strap, and bold Roman numerals. Amazingly, it also has a perpetual calendar dating up to the year 2100 and Djokovic's signature on the back.
This is a truly unique watch and although tennis lovers and fans of Djokovic should definitely have this as a first choice when searching for men's watches, it is also suitable for users that desire to stand out and are fond of premier watches.
Seiko Men's Flightmaster Pilot Slide Rule Chronograph Watch
Last but definitely not the least is the Seiko Flightmaster Chronograph. It is a truly beautiful watch and is known to be a pilot's watch. Additionally, it is designed to have so many functions apart from the standard functions of a regular watch. Its slide rule for calculating flight data and compass scale on the bezel is very useful for pilots.
Being a 41mm stainless steel watch, it is optimum-sized and can be made to fit wrists of any size. It is categorized into Seiko's list of Best Pilot Watches.
It features a blue dial, a stainless steel case, a bidirectional bezel, a stopwatch that runs from 1/20 seconds to 60 minutes, and water resistance up to 100-metres.
Conclusion
From the watches listed, we have seen that Seiko has persevered to cover every axis imaginable in the world of watches. Unlike what most people think, the Seiko 5 is not a watch but a standard the company set to deliver amazing watches to its users. It incorporates:
Automatic winding
Day/date displayed in a single window – rare at the time.
Water resistance
A display case back
Durable steel case and bracelet
These five attributes form the basis on which every Seiko watch is designed and produced. Seiko users are thus guaranteed an enjoyable experience when wearing a Seiko model.
The company has designed watches to suit every man out there and effortlessly make them look and feel good.
And so comes the question of which Seiko watch is the best. It's a tricky question because most Seiko watches are completely different in design, feel, and look.
Seiko understands that its users are a vast diversity. Thus, they have invariably managed to reach out to each aspect of the world through their watches. For any man searching for a suitable wristwatch, the shortlist above is a great place to start as it features some of Seiko's best products ever. And as sentimental as it may sound, there is a Seiko watch for everybody out there.
Enjoyed our take on the best Seiko watches for men? Why not check out our list of the most celebrated Rado watches for men.