New & Feature
5 Most Elegant Longines DolceVita Watches
Oct 04, 2019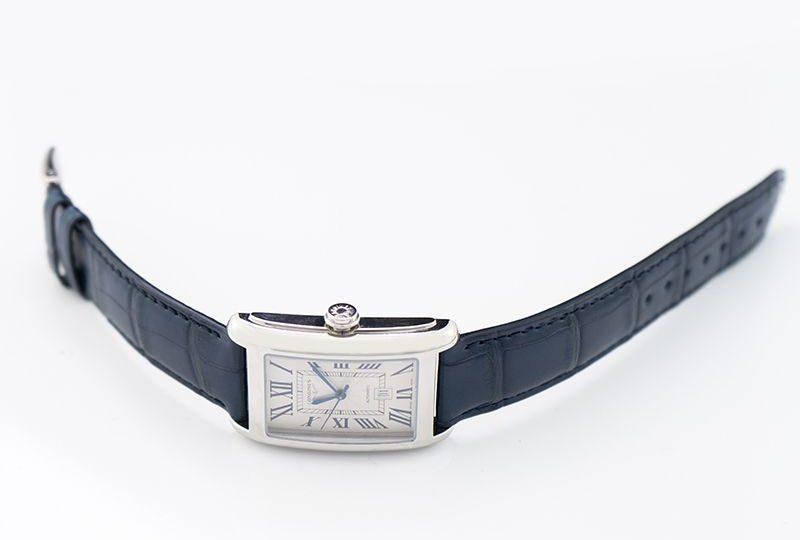 For the woman-on-the-go, looking fashionable at short notice is a big consideration. Hence, accessories, like watches and jewellery, are necessary to instantly elevate a work outfit to suit any last-minute evening events.
If you are considering investing in a good wristwatch today, it is worth noting that there are many watch options out there. One of the classy collections you can start looking at is the Longines DolceVita.
Longines was founded in 1832 and is regarded as one of the oldest watch brands in the world. Always impeccably made, Longines watches can make any woman look stylish and elegant without even trying. Moreover, they are affordable and are of high quality.
One of its signature collections, the Longines DolceVita is created exclusively for women. Reflecting the sweet Roman life, the Longines Dolce Vita collection is known for its simple and elegant design. With its iconic rectangular face and simple hour markers, the Longines Dolce Vita collection comes in different colours and styles and is usually made of stainless steel.
Evoking grace and femininity, the Longines DolceVita collection is famous amongst the busy fashionista who know what they want. These are a few that top their list.
Longines Dolce Vita L55124716

Ideal for business or corporate ladies, the Longines Dolce Vita L55124716 timepiece has a classy and timeless look. Its stainless steel case and matching solid stainless steel bracelet go well with any outfit, which you can wear directly from work to evening.
At 22mm, this dainty watch runs on an innovative Longines Calibre L176 quartz movement and is waterproof up to 30 metres. The elegant ivory-tone dial features blue hands, Roman numeral hour markers, minute markers around the inner ring, and a small seconds sub-dial.
If you prefer wearing dresses, you can readily wear this watch. It's very classy and can complement your overall look.
Longines DolceVita L57574719

Featuring a self-winding mechanical Calibre L592 movement, the Longines DolceVita L57574719 has an air of understated sophistication. This 27.70mm rectangular-shaped watch is elegant for its stainless steel case, blue leather strap, and silver "flinqué" dial. Its minimalist dial also displays blued-steel hands and matching blue Roman numerals. What's more, it is water-resistant up to 30 metres.
Wear this watch for your next big presentation and an extra boost of confidence.
Longines DolceVita L55125797

With its 23.30mm case set with 46 Top Wesselton diamonds, the Longines DolceVita L55125797 timepiece is your go-to evening dress watch.
A stainless steel bracelet with rose gold accents complements the stainless steel case with a signature silver "flinqué" dial, blue-steel hands, and Roman numerals. An 18K pink gold crown adds finesse to this dainty timepiece.
At this watch's heart beats a Calibre L176 quartz movement.
Longines DolceVita L52554570

This black dress watch can easily take you from work to happy hour without compromising your style. Classy and professional, the Longines DolceVita L52554570 has a rectangular-shaped stainless steel case, a black lacquered polished dial, and a black leather strap. Diamond indexes and silvered polished hands, including the small seconds sub-dial at 6 o'clock, are visible against the black dial.
Driven by a quartz movement, this delicate timepiece makes sure you are always on time for your next appointment.
Longines DolceVita L52554715

Add a pop of colour to your corporate wardrobe with the Longines DolceVita L52554715 watch. With its dainty 20.80mm stainless steel case and vibrant red alligator leather strap, your work wardrobe will never look dull ever again.
Beating at its heart is the Calibre L178 quartz movement, which ensures accuracy. In addition, its silver "flinqué" dial displays the signature Longines blued steel hands and Roman numerals. Lastly, there is a small seconds sub-dial visible at 6 o'clock.
Reasons To Invest In Longines DolceVita Watches
1. They Are Timeless And Classy
Besides investing in beauty products and fashionable clothes, it is also necessary for ladies to invest in a classic timepiece. Aside from evoking class and sophistication, these watches also come in simple yet exquisite designs that can complement your overall outlook without looking too ornate.
2. They Are Water-resistant
Watches usually get damaged when they are submerged in water. Sometimes, if your watch gets rained on, it might stop working. It might even start indicating the wrong time and thereby inconvenience you. Repairing such watches can be costly and might even take you more time. In this case, you should invest in water-resistant watches like those mentioned above.
3. They Are Affordable
Some watches can be very expensive. But Longines DolceVita models are quite affordable. Elegant yet easy on the pocket, you can trust that you will get the value for your money with these watches.
4. They Are Scratch-resistant
It is important to note that these watches feature scratch-resistant materials. This means that they are likely to remain attractive even after many years of usage. As such, they are ideal for ladies who want to combine sleek contemporary lines with timeless glamour.
In the market for a men's Longines watch instead? Check out our story on the Longines Conquest collection here.