New & Feature
10 Things To Note before Investing In Luxury Watches
Sep 10, 2019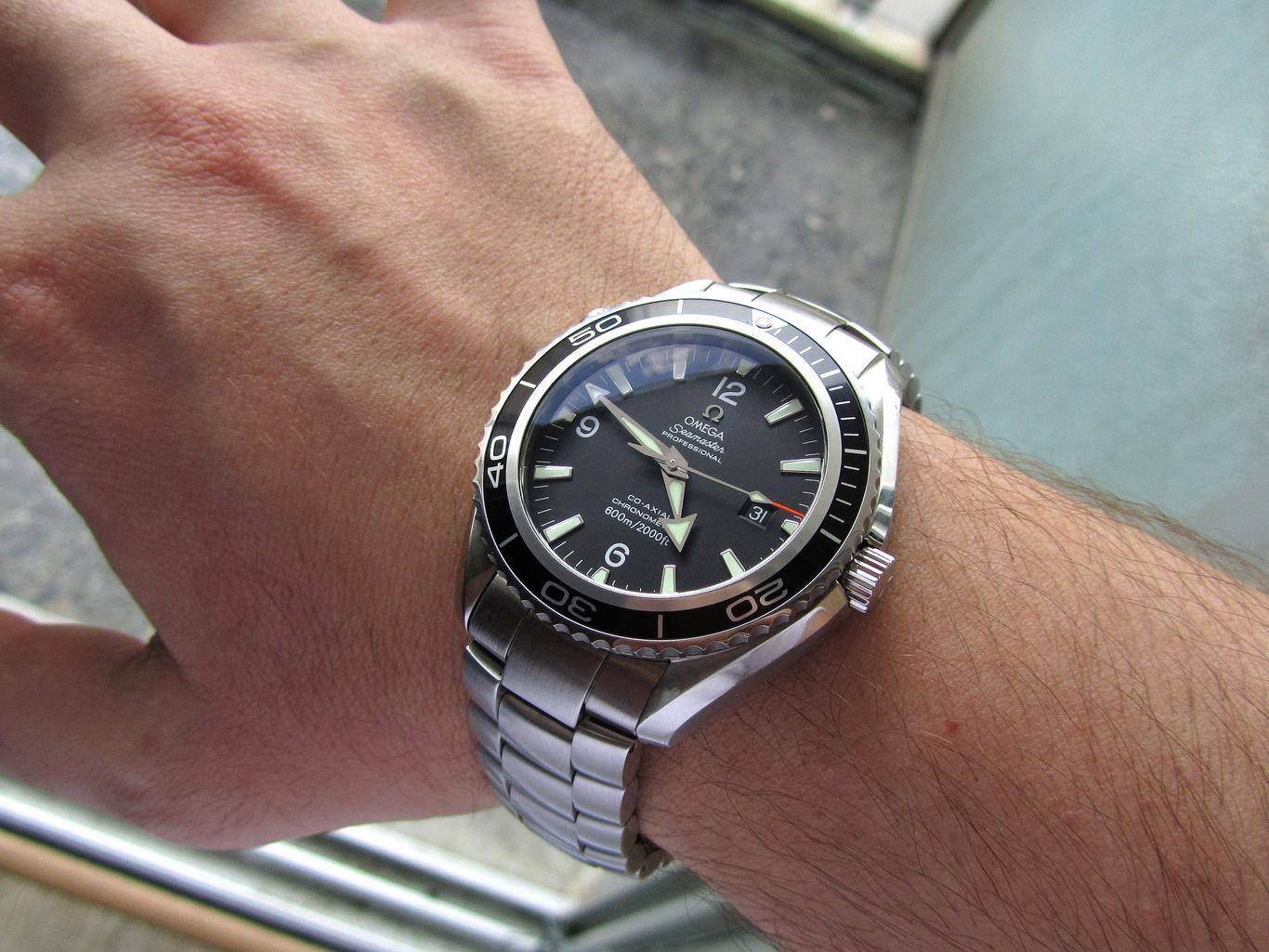 Not only does a luxury watch serve as a way to tell time, but it also works as a long-term investment. Having a luxury watch is a stylish addition to your wardrobe. Wearing a luxury watch on the wrist tells a lot about your success and status in the community. It is a beautiful accessory that serves more than one purpose.
Have you been looking for a beautiful luxury watch for your wrist?  But where do you start, and how do you know you're getting a quality watch? Buying a luxury watch is a big purchase, and you want to make sure you get the best timepiece for you.
There are so many aspects to consider and a lot of features to look for when purchasing a luxury watch. However, it's essential to take your time and find the right watch that matches your personality and lifestyle.
In this article, we're going to discuss ten essential things and factors you need to consider before buying a luxury watch.
Set Your Budget For Your Luxury Watch

The first step when planning to buy a luxury watch is to decide how much you are willing to spend. There are so many luxury watch brands to choose from, including Rolex, Omega, Longines, and more.  With so many choices, we know it can be a little overwhelming to pick just one, especially if you are new to the world of luxury watches.
The price of these watches varies from thousands of dollars to tens of thousand of dollars. You should get something that fits in your budget and preference of brand. Most brands will carry a range of watches from different price points.
You should compare the prices of luxury timepieces before you pick the one for you. There are watches like Bvlgari Diagono, IWC Ingenieur, and Rolex Day-Date which have almost the same features but different prices. We suggest you take a little time before making your purchase. After all, an investment such as a luxury watch shouldn't be rushed.
Go For Trusted Brand With Good Retention Value

When thinking of the designer or luxury brand to purchase, there are two key vital things to look at. The first is the brand's history as well as current retail value.
The second thing to note is if the brand is expected to increase in value in the future. Generally, things to take into account include brand name and the decrease or increase in demand for the particular luxury watches in recent years.
Brands like Rolex, IWC, Longines, Omega, Patek Philippe, Zenith, Hamilton and more are famous from years for their Swiss watchmaking process. So, you can trust these brands for buying luxury watch.
Pay Attention To The Wrist Fit Of The Watch

Watches that fit your wrist nicely are the key to your overall look and style.  If you have an overall bigger build, you can buy a luxury watch with a big dial and strong attractive watch faces. Too small watch on the heavy wrist can look dainty and too casual for daily wear.
For women who have a small wrist, a watch measuring 32mm is the best option to buy. A watch that is too large on slim hands can look overly utilitarian.
Luxury watches come in a variety of shapes and sizes so pick the one that suits your wrist perfectly. If you want 41mm watch then Bell & Ross Vintage is for you, or if you like to have 28mm watch then you can go for Rolex Lady Datejust.
Choose A Watch Style That Suits Your Personality

When you are planning to buy a luxury piece for your wrist, make sure it matches your personality and complements your work style.
You can find a watch that is versatile enough and suits every outfit or situation, similar to the Tudor Style Automatic that is in the market for years. Something minimal and classic looks best on your wrist.
Think about a gold-coloured face that is easy to read with limited complications, one simple crown, and an 18kt gold band that goes with every outfit.
Gain Knowledge About The Movements Of  The Watch
Most luxury watches come with mechanical movements, and these are often preferred over the quartz movement.
What Is Mechanical Movement In Watches?
These are masterfully crafted movements that consist of small and intricate components working seamlessly together. They require precise watchmaking skills from Swiss watchmakers and receive energy from a wound spring within the movement.
Further, mechanical watches are of two types –  automatic and manual.
Manual watches must be wound by hand to build up energy in the watch's mainspring. For this, you have to turn the watch's crown multiple times and then the mainspring will slowly unwind and release energy.
Automatic watches or self-winding timepieces gain energy from the wearer's wrist movements. If worn regularly, automatic watches do not need to be wound.
Check The Power Reserve

The true heart of luxury watches is the power reserve that drives them – without which watch often stops displaying time. Here's what you need to know about power reserves.
Power reserve refers to the available energy stored in a luxury watch's mainspring. When the watch runs, the spring gradually unwinds, until all the power ends and the watch stops. The power reserve of luxury watches varies from 30 hours to a few days.
Zenith Chronomaster El Primero Grande offers a minimum of 50 hours of power reserve.
Be Aware Of Fake Designs
This is a growing problem as there are many replicas of luxury watches in the market, and only experts can know the difference between the original timepiece and duplicate watch.
What's inside the watch matters a lot, as the case may look the same but movements, precision, reserve power all are very dodgy in replica watches.
So, when you buying a luxury watch, check the authenticity of the piece and inquire about its technical specifications as well as a guarantee period. You should only make a purchase only after you are satisfied with the dealer.
Look Out For Special Features

Perpetual calendars, moon phases, multiple time zones, metal chains, and fuse assemblies are common features found in most luxury watches.
Luminescent hands and numerals are other features to look out for in a luxury timepiece. Watches from top luxury brands including Rolex, Longines, Omega, and more come with different features. Every model of a brand is different from another watch model in terms of look as well as features.
For instance, chronograph watches have more complications than simple luxury dress watches. Therefore, when purchasing a timepiece, keep in mind the features you actually want for long-term use of the wristwatch.
Think About The Function

You also need to decide for what functions you want. Much like the style, design, and materials, there are watch functions to suit every need. From military watches to diver's watches to sports watches. Take your pick!
Think about your profession and how you want to use the luxury watch before finalise the purchase. If you want an office-going watch that you can wear every day, then a simple and elegant timepiece with fewer complications is the best.
Luxury pilot watches are suited to the pilot or someone who travels a lot and has to jump from various timezones. Your purchase should revolve around your profession and lifestyle.
Do Your Research
This is perhaps the single most important thing to do when it comes to luxury watches. As the saying goes, knowledge is power. The more you know or research about a watch before buying it, the better piece you will get.
When you learn about a watch, its movements, technology, functions, you know you won't regret your purchase. Additionally, you can be sure that you've received your money's worth!
Knowing the dimensions of the case allows you to compare it to watches in your current collection, which can give you some idea of what the watch might wear like before you have the opportunity to try it.
Final Thoughts
Buying a luxury watch is an intensely personal choice or decision that you'll have to find out for yourself. Think about your requirements and budget to buy the perfect luxury watch. Keep in mind the above mention factors before you finalise a timepiece.
Style, look, features, longevity, material, and brand name all are important factors to consider, so take your time research, compare features as well as price, and then finally buy a beautiful luxury watch for yourself.