New & Feature
12 Best Seiko Credor Watches That Should Be On Your Radar
Mar 23, 2021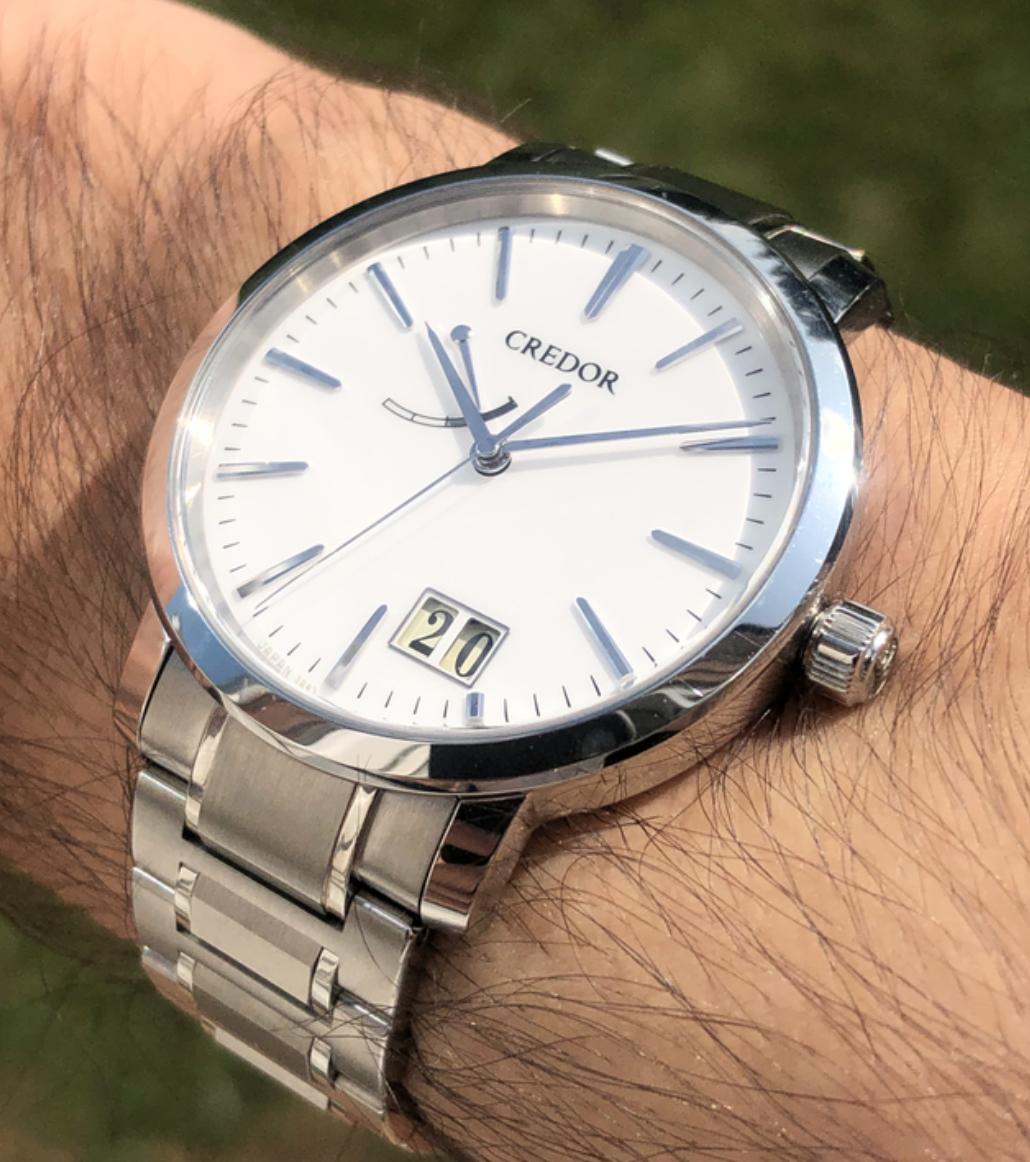 Most of us know that Seiko is a Japanese watch manufacturer that offers great quality timepieces at great prices. Some of us may even associate the brand with certain collections, such as their infamous Seiko Presage line or their innovative Seiko Prospex range. However, there is more to Seiko than just what is commonly known. In truth, the company has a rather large catalogue in its arsenal. Seiko is great at creating collections that specialise in certain things, which explains why they have such diverse pieces. In this article, we will talk about the hidden treasure that is the Seiko Credor. 
What is Seiko Credor? 
When I say hidden treasure, I mean the popularity of Credor is not as extensive as that of the main Seiko line. However, that idea does not have any association with Credor's quality or design. In actuality, Credor, launched in 1974, is known to be one of the best Japanese manufacturers of luxury timepieces. Credor is derived from the French phrase, Créte d'Or, which translates to 'the ultimate of the gold'. This Seiko sub-brand is very aptly named since the pieces they offer all make use of precious metals. Seiko's concept with Credor was to create a collection that clearly reflects Japanese craftsmanship in every aspect. Credor watches are meant to be a mix between Seiko's traditional ways and modern-day innovations. 

Why Should You Get a Seiko Credor Watch?
Here are some reasons to keep Seiko Credor under your radar: 
A Recognised Brand on Its Own
One of the best things about Seiko Credor is that they do not need fancy marketing ploys or countless advertisements to garner popularity. It is a well-regarded brand that can stand on its own, simply because of how great their watches are. A true indication of top quality is when a brand does the bare minimum (in terms of advertising) and still catches the attention of people. 
True to Its Reputation
As mentioned earlier, the idea of Credor was built around the concept of producing luxury watches that boasted Japanese craftsmanship in terms of functionality and design. Over the years, Seiko has remained true to this philosophy, which paved the way for Credor's esteemed reputation today. Many people associate Credor with elegance and luxury, which definitely reflects in each of their pieces. 
Variety in Prices
Another great thing about Credor is that they have a wide range of prices for their watches. They have watches that go up as high as $50,000 USD, but they also have numerous pieces below $5,000 USD. This is why Credor is also known as a good starter piece if you're new to luxury watch collecting. 
Beautifully Crafted and Diverse Pieces
There is no denying that Credor watches are high-quality. However, another great feature of their watches lies in how they are so obviously well-crafted both in design and structure. The watches they offer showcase a unique and distinct art style. Moreover, they also have a good mix of watches for both genders. Overall, Credor is a great brand to check if you want variety. 
Best Seiko Credor Watches
After going through some of their selling points, we have curated a list of Seiko Credor timepieces guaranteed to catch your attention. 
1. Seiko Credor GBAR016

Just one look at this timepiece and you will understand why Seiko Credor is regarded as one of the best high-end watch manufacturers in Japan. This particular model is so incredibly simple and sophisticated, making it worth checking out. The 18ct rose gold case, along with the brown leather strap adds a rather vintage vibe to the whole piece. Meanwhile, the white dial is adorned with the iconic Credor logo, indexes, and hands, all of which are in rose gold as well. For technical details, the Seiko Credor GBAR016 runs on a quartz movement with a battery life of around three years. Overall, this lovely watch, priced at $4,500 USD, is a classic and elegant option bound to make anyone's collection even better.
2. Seiko Credor GCLP995 

Next up, we have the Seiko Credor GCLP995, which is a more straightforward and uncomplicated piece among their array of watches. It comes in a 38mm stainless steel case and a bracelet of the same material. The white dial follows a traditional layout with hands, indexes, and a date component at 5 o'clock. However, what makes this watch truly stand out are its technical features. The GCLP995 runs on a spring drive calibre, which can be winded by hand. Moreover, it boasts a 48-hour power reserve and actually comes with a power reserve indicator as well. Even though it may seem quite ordinary at first glance, the Credor GCLP995 is a great watch that showcases a classic design and top-tier craftsmanship. Lastly, this piece costs around $8,500 USD, which is a pretty good price for such a masterful watch. 
3. Seiko Credor GSAS941

Here we have a dainty, bold, and luxurious watch. If I saw someone wearing this particular piece, I would be under the impression that they are the confident and spirited type. It is definitely the kind of watch that brings out the personality of its wearer. The Seiko Credor GSAS941, priced at $5,000 USD, comes in a 31mm case and bracelet made out of stainless steel. The dial is in a black (almost dark green-ish) colour, decorated with diamond hour markers. Furthermore, the bezel is also adorned with diamonds and has a blue sapphire pull-out crown. The Credor GSAS941 follows a quartz movement and has a 2-year battery life. This striking piece is an excellent choice for those who wish to express their inner prowess through their watch. 
4. Seiko Credor GSAW981

Next, we have an extravagant piece similar to the previous one. However, the Seiko Credor GSAW981 gives off a completely different feel from the Credor GSAS941. This watch oozes luxury, sophistication, and regality. It is a piece that will most definitely catch people's attention because of how lavish it is. The GSAW98 has a tonneau case and bracelet, which are both made out of stainless steel. Meanwhile, the dial comes in an eye-catching mother of pearl colour and highlights 11 diamonds, representing hours 1-11, with the Credor logo as the number 12. The bezel is also decorated with diamonds on each side and has an onyx pull-out crown. The Credor GSAW98 is a quartz watch, which you can get for a little over $4,000 USD. Indeed, this is a very enchanting piece for all the queens out there. 
5. Seiko Credor GSTE927

Here we have yet another diamond-filled piece. The Seiko Credor GSTE927 may seem more simple in comparison to the previous watches, but it has the same fancy and stylish feel to it. It comes in an oval-shaped case, paired with a stainless steel bracelet. The white mother-of-pearl dial goes really well with the outline of the hands and Credor logo which are in gold. Furthermore, it features 12 diamond hour markers and runs on a quartz movement. Priced at approximately $2,700 USD, it may be one of the cheapest pieces on this list, but still an excellent one to check out.  
6. Seiko Credor GCBE993

The Seiko Credor GCBE993 is a very visually appealing piece. There is no denying that most timepieces are essentially works of art, but there's something about the aesthetics of this watch that just really draws you in. It comes in a 37mm stainless steel case, paired with a black, crocodile leather strap. The black dial follows a Raden lacquer design, akin to broken glass. Lastly, it runs on the calibre 6898 mechanical movement. This masterful watch retails for approximately $8,600 USD. It is the perfect piece for all the functional art patrons out there. 
7. Seiko Credor GSTE819

Honestly, this watch looks like it came straight out of a fantasy film about royalty. As I was browsing through Credor's array of watches, this one made me do a double-take with how extravagant it looks. It may not be everyone's cup of tea, but there is no doubt that its uniqueness is unmatched. The Seiko Credor GSTE819 comes in a stainless steel case and bracelet. The dial makes use of an onyx stone, which allows the blackness to be more lustrous. However, the key point of this piece lies in the crown-like bezel, which happens to be adorned with large diamonds. All these features contribute greatly to the cool, fantastical vibe of the entire watch. You can get this quartz masterpiece for a little over $11,000 USD. 
8. Seiko Credor GBAQ958

Here we have another very artistic model. It is actually a limited-edition piece in celebration of Credor's 25th year using calibre 6870. The overall design of the watch is a clear reflection of Japanese art and craftsmanship. The Seiko Credor GBAQ958 comes in a 36mm case, made out of 18K rose gold and a dark brown, crocodile leather strap. The black dial is decorated only with hands, the Credor logo at 12 o'clock, and a Raden design. The focal point of this model is the Phoenix located at 5 o'clock, which was conceptualised by renowned lacquer artist, Kazumasa Tamura. Moving on, this mechanical watch runs on a calibre 6870 movement and retails at around $25,000 USD — quite a hefty amount but definitely worth every penny.
9. Seiko Credor GSTE889

This next piece is a classic and elegant watch bound to look great on anyone. Right off the bat, it seems like a very versatile piece that would compliment any outfit you wear it with. However, don't let the simplicity of its design fool you, as each detail of the piece contributes to its lavish vibe. The Seiko Credor GSTE889 comes in a rectangular case, adorned with diamonds, and a bracelet made out of stainless steel. The white butterfly shell dial consists of silver indexes and hands. Furthermore, this quartz watch runs on the IE70 calibre movement and has 2-year battery life. You can get this refined and intricate watch at around $3,400 USD. 
10. Seiko Credor GSWE852

Here we have another piece to further solidify Credor's reputation as a brand that produced truly artistic watches. The Seiko Credor GSWE852 is an elegant watch that showcases oriental art. It comes in an oval-shaped case, made out of stainless steel and 18K rose gold paired with a Nakadome method bracelet. Some parts of the case are adorned with diamonds as well. Moreover, the dial follows a mosaic-like, Raden design in different hues and consists of diamonds to represent the hour markers. This quartz watch is priced at approximately $5,000 USD. If you prefer timepieces that could pass as works of art, then this is an excellent candidate. 
11. Seiko Credor GBBF901

This beautiful watch is actually an exclusive model of Credor Salon. It is a piece marketed to all the gentlemen who wish to add a little flair to their ensemble. The Seiko Credor GBBF901 comes in a rectangular case, which is made out of 18K white gold, and a matching bracelet. The case is also decorated with large baguette diamonds on both sides. The dial makes use of a black butterfly shell material with only hands and the Credor logo. Meanwhile, the outer layer is adorned with diamonds and blue sapphires on every side. This quartz watch retails for approximately $68,700 USD. Indeed, this is another great option for the dapper, fancy men out there. 
12. Seiko Credor GBCC999 

Lastly, we have this insanely intricate and masterful piece that can warrant a separate article of its own if we're being perfectly honest. The Seiko Credor GBCC999, also known as the Fugaku, is a very detailed and well-crafted watch that truly showcases the brand's Japanese heritage at its finest. The design takes inspiration from landscape prints, better known as the Thirty-six Views of Mount Fuji, by Katsushika Hokusai. The case itself is made out of four different materials: platinum 950, 18K white gold, 18K yellow gold, and blue sapphire. As if the design isn't enough, this watch also runs on the calibre 6830, which is known to be Seiko's first tourbillon movement. The Credor GBCC999 is priced at a whopping $506,000 USD and it is said that only 8 pieces of this amazing masterpiece were made. 
Brief History of Seiko
Before we end this article on Credor, let us briefly discuss Seiko's colourful history. Seiko was founded by Mr. Kintaro Hattori in 1881. The well-recognised brand today started out as a simple shop that sold and repaired watches in Tokyo. Kintaro Hattori's business did so well that he was able to open his own factory, called the Seikosha, a little after a decade. Since then, he also began producing his own timepieces and, by 1913, he officially launched the Laurel. This piece would go down in history as the first known wristwatch to be manufactured in Japan.
After that, certain disasters and tragedies happened which caused the Seikosha to be destroyed. However, Hattori managed to power through and eventually came out with the first Seiko watch in 1924. Honestly, there are countless milestones and breakthroughs in Seiko's 140 years in the watchmaking world. They are known to be a trailblazer and a pioneer in the said industry, and they have numerous world records and historical models to back them up.
In 1960, Seiko launched a piece that was meant to exceed the sky-high standards of the brand. They released the first Grand Seiko model, revolving around the concept of creating the best version of what Seiko was back then. This watch was a product of the brand's commitment to ensuring unmatched durability, precision, and quality overall.
In 1969, Seiko introduced the Seiko Astron to the rest of the world. This model would be forever be known as the first quartz watch to ever exist. The Quartz Astron was regarded as a high-performance piece that boasted unrivalled accuracy. This also spurred the quartz movement which further solidified Seiko's reputation as a pioneer.
In 1999, Seiko released a spring-driven mechanical watch. They created a regulator that was equally accurate and functional as their other calibres. The launch of the Seiko Spring Drive showed that they were constantly finding ways to improve their craft whilst experimenting in order to introduce great innovations to the world. Now, the brand has multiple spring-driven watches spread out among their extensive catalogue.
In 2009, Seiko launched the masterpiece that is the Credor Spring Drive Sonnerie. This model made use of the brand's very own Spring Drive technology and a sonnerie calibre as well. It also featured Sonnerie, Silence, and Original models which represented the sound it will produce at certain hours. They used unique technology in crafting this piece, making it a breakthrough model for Seiko.
At present, Seiko continues to launch innovative and beautifully crafted watches across their different lines.
Final Thoughts
Overall, Credor is a great sub-brand that follows Seiko's philosophy of quality craftsmanship. What makes Credor distinct is how well they're able to combine artistry, innovation, and functionality in their pieces. They have a diverse set of watches in their arsenal, all of which are crafted to exceed the expectations and standards of people. 
If you want to know more about Seiko, check out this article on the Seiko Spring Drive.
Photo credits: Photos courtesy of Credor