New & Feature
The Most Expensive Patek Philippe Watches
Jul 10, 2019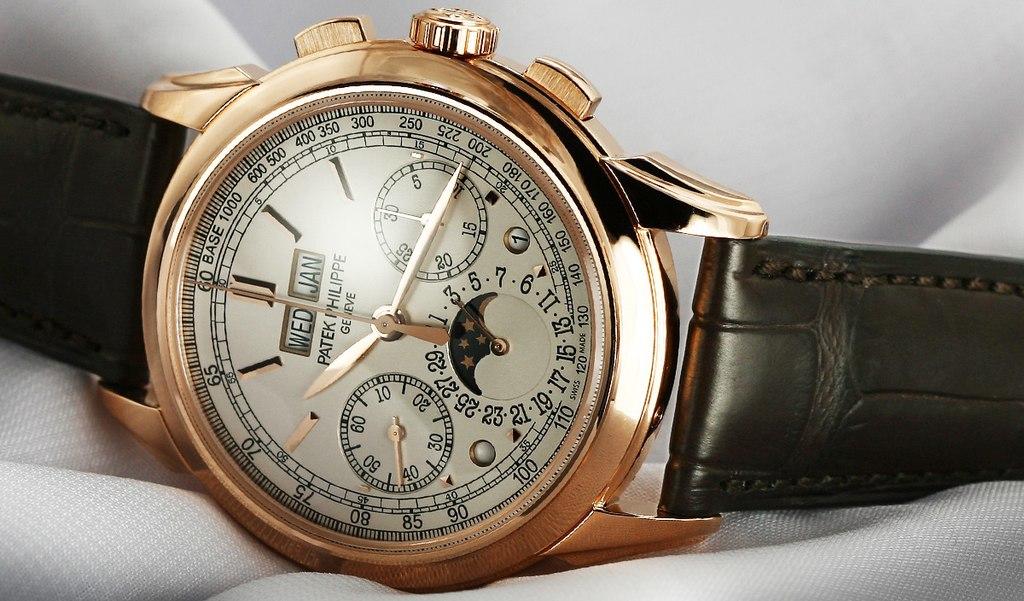 Often, it can be annoying for watch collectors to heard people regard watches as mere time tracking devices. Though their primary purpose is to indeed help the wearer keep track of time, they also possess a certain allure which cannot be denied. After all, watch design is an art and not just an industrial process. Among the many brands that exemplify this is Patek Philippe.
In the watch industry, Patek Philippe is best known for its intricate and technically-refined watches. With its own mixture of formulas and material supply, this company's success has been continual due in large part to its distinct designs. As a result, whether you like it or not, Patek Phillipe watches tend to be a bit pricier than most.
Don't believe us? Let's dig deeper to understand the models that have earned Patek Phillipe its stature and discover how why this Swiss watch brand is known for being the most expensive watch brand in the world.
Top 5 Most Expensive Patek Philippe Wristwatches
1. Patek 1951 Ref 2499

One classic watch which to this day remains on the list of the most expensive wristwatches is the 1951 Patek 2499. With an appearance similar to the 1518, this watch features a moon phase dial and a perpetual calendar. As such, it is a rare collectable.
In 2012, one of two platinum editions of this watch once owned by musician Eric Clapton sold at an auction for $3.6 million.
2. Patek 1943 Ref 1527
The 1943 Patek Philippe 1527 is probably one of the company's most groundbreaking wristwatches. With its wide array of arresting features, it's no surprise that this watch carries with it an incredibly high value.
Being a vintage masterpiece, this model is an oracle to many watch collectors. This watch sold for $5 million dollars and now sits gracefully in a Swiss museum as a symbol of Patek Phillipe's renowned watchmaking over the years. Look closely for its 23 encrusted gemstones and 18-karat yellow gold case and you'll understand why this watch is remarkable.
3. Patek 1957 Ref 2499

Due to being the first edition under the 2499 series, only five pieces of this model were ever made. As such, it is the rarest watch in Patek Philippe's collection. Its 18-karat rose gold casing only makes all the more prestigious.
At a recent auction at Christie Geneva, this watch sold for a whopping $2.28 million.
4. 1923 Officer

Like Patek Phillipe's other vintage watches, the 1923 Officer is unique in that it is styled in a classic and sophisticated design. This chronographic timepiece features two subsidiary dials and is the only watch that comes with a white enamel dial. To catch a glimpse of this watch, check out the Patek Philippe Museum in Geneva.
5. 1939 Platinum World Time
Patek Philippe's one and only platinum 1939 World Time wristwatch was sold at Antiquorum for $4.03 million. Among various watch enthusiasts, this model is iconic particularly for its meticulous craftsmanship with 42 world's cities listed around its casing. This laborious feature already says it all.
6. 1518 Stainless Steel

That Patek Philippe is the most prestigious watch manufacturer in the world is a fact known to many. Every year in Geneva, the company's rare timepieces are displayed during auctions. The Patek Philippe 1518 Stainless Steel has been one among them.
In 2016, the 'Patek Philippe 1518 steel' was sold for $11 million, making it the world's most expensive wristwatch. Though the company already has four perpetual calendar chronographs, this model stands out on its own.
The Patek Philippe 1518 series comes in rare colours. A whopping 281 pieces produced in this collection are mostly yellow gold. A small number meanwhile come in a rose gold shade. Only four pieces, however, come in stainless steel.
Besides remarkable craftsmanship, the Patek Philippe's 1518 features an inimitable date display function and moon phase indicator. It also includes a movement powered by Valjoux Caliber 13 which is similar to the famous reference 130. In addition, it includes a perpetual calendar module by Victoria Piguet.
If you're wondering where are the four Patek Philippe 1518 Stainless Steel models are, you'll be surprised that one of them is owned by a former ruler of Romani. To see this watch in display, feel free to head to the Patek Philippe Museum in Geneva.
7. 1526
It's fair to say that throughout its history, Patek Philippe has released some of the most groundbreaking wristwatches in history. One of them is the Patek Phillipe 1526.
Like many of Patek Phillipe's other models, this watch (which is the first serially-produced perpetual calendar chronograph) features its own unique design. It comes with a unique aesthetic as well as extraordinary technical features. Besides straight thin lugs, this watch includes a concave bezel and rectangular chronograph pushers.
Factors To Consider When Buying A Patek Philippe Watch

It's normal to have doubts about whether purchasing a luxury item is worth the price. While many of us think that opulence alone is enough, there are a few factors that need to be taken into account.
The following are basic information you should know before splurging on expensive watch brands like Patek Philippe.
Reference Number
Besides its history and amazing origins, Patek Philippe is distinct for its sophisticatedly designed watches. However, since many counterfeit models of this brand exist, it's important to take note of their reference number.
To illustrate, a basic Patek Philippe Nautilus with no complications has a reference number of 5711/1A. On the other hand, a watch with a reference number of 5725/1A is obviously counterfeit as such a number does not exist. All in all, it's always best to familiarize yourself with different models before engaging with a dealer.
Design And Outlook
Besides its extraordinary artistry, Patek Philippe watches are known for their use of special colour shades. While rose gold (R), yellow gold (J) and white gold (G) are common designs, the most notable among all of them is stainless steel (A) due to its rarity.
Some of the most expensive Patek Philippe watches sold at auctions have been those built in stainless steel. These include the 1518 and the limited edition 5004A which cost nearly $550,000.
If you happen to be a watch collector, make sure to look out for vintage stainless steel watches. These models are as prestigious as they can be.
Which Model To Buy?
Once you've done all your research and explorations, it all comes down to which exact model to purchase.
Most Patek Philippe watches fall under different categories namely Calatrava, Nautilus and Aquanaut. Among these three series, Nautilus watches are deemed as being the most in-demand due to their exclusivity.
Being a luxury brand, Patek Philippe can often be selective when it comes to determining the eligibility of watch buyers. In line with this, Nautilus watches are definitely not easy models to purchase. In fact, you'll be surprised to know that buyers need to undergo a short process before their purchase is approved.
There are, however, authorised Patek Philippe boutique and jewellery stores which make the buying process easier. With this, we recommend that you buy the Nautilus 5711/1A. Otherwise, the Aquanaut model 5164A is another good option.
Final Thoughts
When it comes to owning an expensive watch, whether it be Patek Philippe or any other brand, your choice of watch will ultimately depend on your personal preferences. At the same time, if you happen to have descendants, you may also want to consider its value and durability in case you want to pass it down.
Nonetheless, many collectors buy Patek Philippe simply because of their rarity. Whatever reasons you have for buying a watch, never forget to ask yourself what your true purpose in buying is.
Once you're ready, head out and buy a Patek Philippe watch now.
If you enjoyed exploring this article, why not have a look at Premium Casio Watches Every Man On Budget Should Have.