New & Feature
6 Luxury Watches to Gift Yourself this Christmas
Dec 10, 2019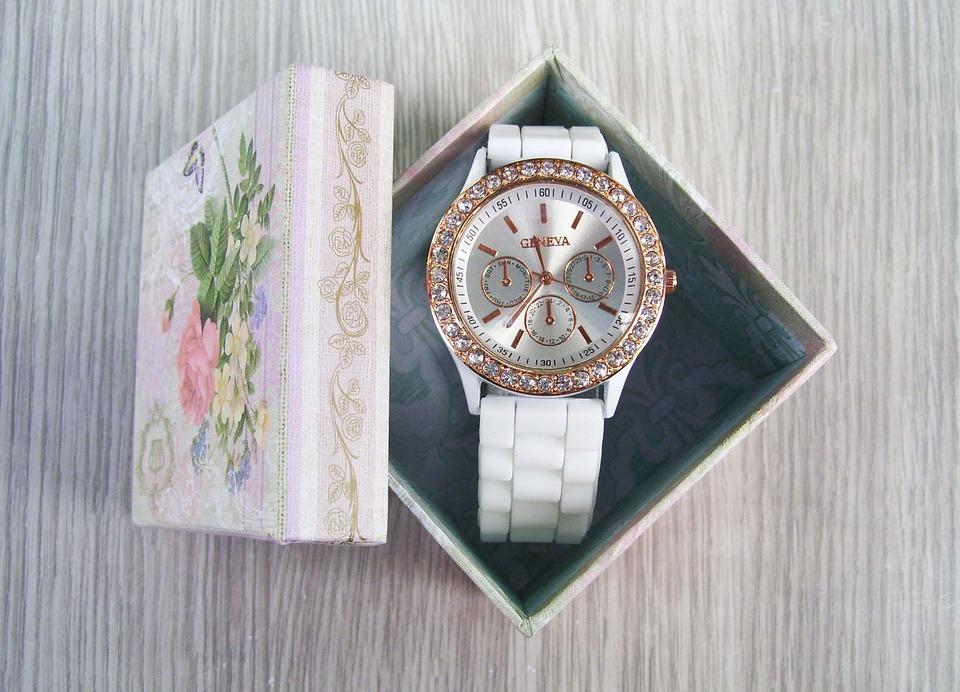 As the holiday season rolls in, it's time to upgrade your wristwatch with one of the best luxury models up for grabs this Christmas.
With more and more luxury watches with different functions and styles available in the market, it only makes sense to have a watch that matches your wardrobe. Winter colours, primarily dark and solid with bits of neutral shades in them, are among the favourites. As such, a watch with a leather strap or metal bracelet is an excellent option for you.
If you're in search of a place to look for a good luxury watch for winter, then consider The Watch Company. We have a wide range of real luxury watches that you can buy for the upcoming season. Most of our timepieces are tax-free and famous among watch lovers.
The following is a list of some of the best holiday watches that you can buy to upgrade your wardrobe this Christmas season. So, have a look!
Rolex Submariner Green

The right luxury watch should be more than functional – it should also act as a fashion statement. The most popular Rolex watches have a few things in common. They're invariably sleek and stylish, and they are built to last and the Rolex Submariner is one of them. This watch is the most popular model of Rolex of all time and is made for divers, as well as scuba diving enthusiasts.
This specific Rolex Submariner model transcends boundaries. It appeals to sportspersons, Hollywood celebrities, and many others. Its combination of a green dial and stainless steel bracelet attracts many and is highly popular among luxury watch lovers.
The earliest Submariners were waterproof up to depths of 330 feet. This watch, however, is water-resistant up to 1,000 feet, which is far deeper than what most dive watches can handle. Moreover, you can easily read or operate it underwater thanks to its rotating bezel and luminescent indices and hands.
Omega De Ville Tresor

Do you happen to have a love for elegance and high-quality watch movements? If so, then the Omega De Ville is a great option for you.
For decades, Omega De Ville has symbolised luxury and exceptional craftsmanship. Every year, Omega releases new De Ville watches with upgrades from previous De Ville luxury watches in terms of design and specifications. Nonetheless, each watch maintains a certain authenticity. This is because Omega aims to achieve perfection and precision in its timepieces.
The Omega De Ville Tresor is a very special luxury wristwatch and is powered with Omega's in-house calibre movement and is METAS Master Chronometer Certified. The movement of this watch features a co-axial escapement with anti-magnetic qualities. Its case is made up of quality stainless steel, and its blue strap is of pure leather.
The functions of the De Ville include jumping hour, hours, minutes, and seconds. In addition, it offers you a power reserve of 72 hours and a water-resistance of up to 30 metres. The dial provides a lovely blue background that acts as an amazing contrast for silver baton-style indexes, with a complementary blue strap to make its alluring design stand out.
TAG Heuer Carrera

TAG Heuer is a luxury watch brand that has produced extraordinary classic timepieces with a modern look. The company is famous for its remarkable chronographs and legendary motor racing watches. Back in the 1920s, it even provided special sports watches for the Olympics.
Aside from producing beautifully designed watches, Tag Heuer is also a favourite brand among celebrities. In fact, its watches also appeal to both new collectors and seasoned watch lovers.
The Carrera is one of the best watches from TAG Heuer. This watch features two sub-dials at the 12 and 6 o'clock marks. Its stainless steel case and quality blue leather strap reveal an elegance that is incredibly eyecatching.
This watch's Swiss-made movement offers perfect timekeeping inside an attractive polished stainless steel case. Furthermore, it is water-resistant up to 100m and has luminescent blue numerals and hands that make it easy to read even in low light. Its combination of blue, silver, and black creates a pleasing aesthetic and gives allure to its white chronograph dial.
So, jump into your next collection with this model of the TAG Heuer Carrera!
Patek Philippe Nautilus Aquanaut

Patek Philippe is universally famous and is renowned as one of the world's finest luxury watchmakers. The brand's stature among Swiss luxury brands like Omega, Rolex, IWC, Zenith, and more places it in a category above anything else in the industry.
Patek Philippe launched the Aquanaut collection in 1997, with the Patek Philippe Nautilus Aquanaut being an improved version of the collection. In regards to appearance, the watches in this series have a rounded octagonal case and timeless aesthetic. With a quality black strap and unique style, they are ultra-resistant to both water and UV radiation.
The matte black, curved checkerboard pattern on the dial gives this watch a new adventurous look. In addition, this watch has an extra-thick silver hour and minute hands. It also offers water resistance up to 120-meters.
The dial displays a date indicator at the 3 o'clock mark, silver hands, and Arabic numerals. All in all, this Patek Philippe Aquanaut watch is the ultimate companion for every adventure on land and beneath the waves. Its 42mm robust stainless steel case, sapphire crystal glass, and striking orange seconds hand give it an eye-catching dimension.
Zenith Pilot

With a 150-year-old history in watchmaking, Zenith is a luxury watch brand known for its many innovations. In fact, the company is famous for its superior watchmaking expertise. As a result, Zenith watches are excellent options if you're looking for a classical design and refined elegance this holiday season.
With a 45mm dimension, the Zenith Pilot Chronograph Watch features a bronze case, matte black dial, and green leather strap. It is a great timepiece for adventure-seekers, pilots, and military persons around the globe. It runs on an El Primero 4069 automatic Calibre movement and offers a power reserve of 50-hours along with chronograph functions.
The two sub-dials on the black dial display a 30-minute chronograph counter at the 3 o'clock mark and a small seconds hand at 9 o'clock. Furthermore, its hours, minutes, and seconds hands, as well as Arabic numeral markers colour blend well with the shade of the sub-dials. This aviation watch is also water-resistant up to 100 metres and is perfect for divers.
Gucci G-Timeless

Gucci is one of the best luxury brands that exude perfect quality and style in its timepieces. As such, when it comes to finding the best luxury watches for men, the Gucci G-Timeless is a great choice.
This watch's white dial with a snake design and gold hand gives it a unique look. The two-toned bracelet with silver and gold matches perfectly with every outfit you own. It is protected by scratch-resistant sapphire crystal glass. Furthermore, the indexes in the shape of a star, heart, and bee make this beautiful Gucci watch unique in many ways.
With this magnificent Gucci timepiece, you can expect high quality and convenience. Gucci designers pull out everything when it comes to maintaining the perfect balance between watchmaking expertise and aesthetics.
Rado Coupole

Rado is famous worldwide for its highly durable and uniquely designed ceramic watches. But if ceramic Rado watches for men are not your choice, then consider buying a luxury watch from the Rado Coupole Classic Collection. The Rado Coupole is one of the best stainless steel timepieces of Rado. This watch shows how the company has put all its efforts into quality craftsmanship.
'Coupole' is a French word that means dome. So, it's no surprise that this Rado watch has a domed sapphire crystal. Hence, the name Rado Coupole. The black quality leather strap adds classy finishing touches to this watch's minimalistic look. Furthermore, its rose gold case and white dial with rose gold indexes and hands give it a royal look.
One of the best things about this watch is its see-through sapphire crystal caseback. In addition, this watch features an exquisite date window at the 6 o'clock mark and a power reserve of 80 hours. It is perfect for every man who loves wearing luxury watches.
Conclusion
Luxury watches are accessories that will not only help you with time tracking but also make you stand out among the crowd. These are real pieces of jewellery that can serve two or more functions at a time. Consider the previously-mentioned models and buy the one that suits your personality or profession.
If you're looking to expand your collection or perhaps update your everyday watch, then The Watch Company can help. Explore our collection of luxury watches today.
After reading this article, why not check out the 5 Best Luxury Watches For Every Wardrobe?