New & Feature
Seagull Watches: China's Largest and Best Watchmaker
Oct 25, 2021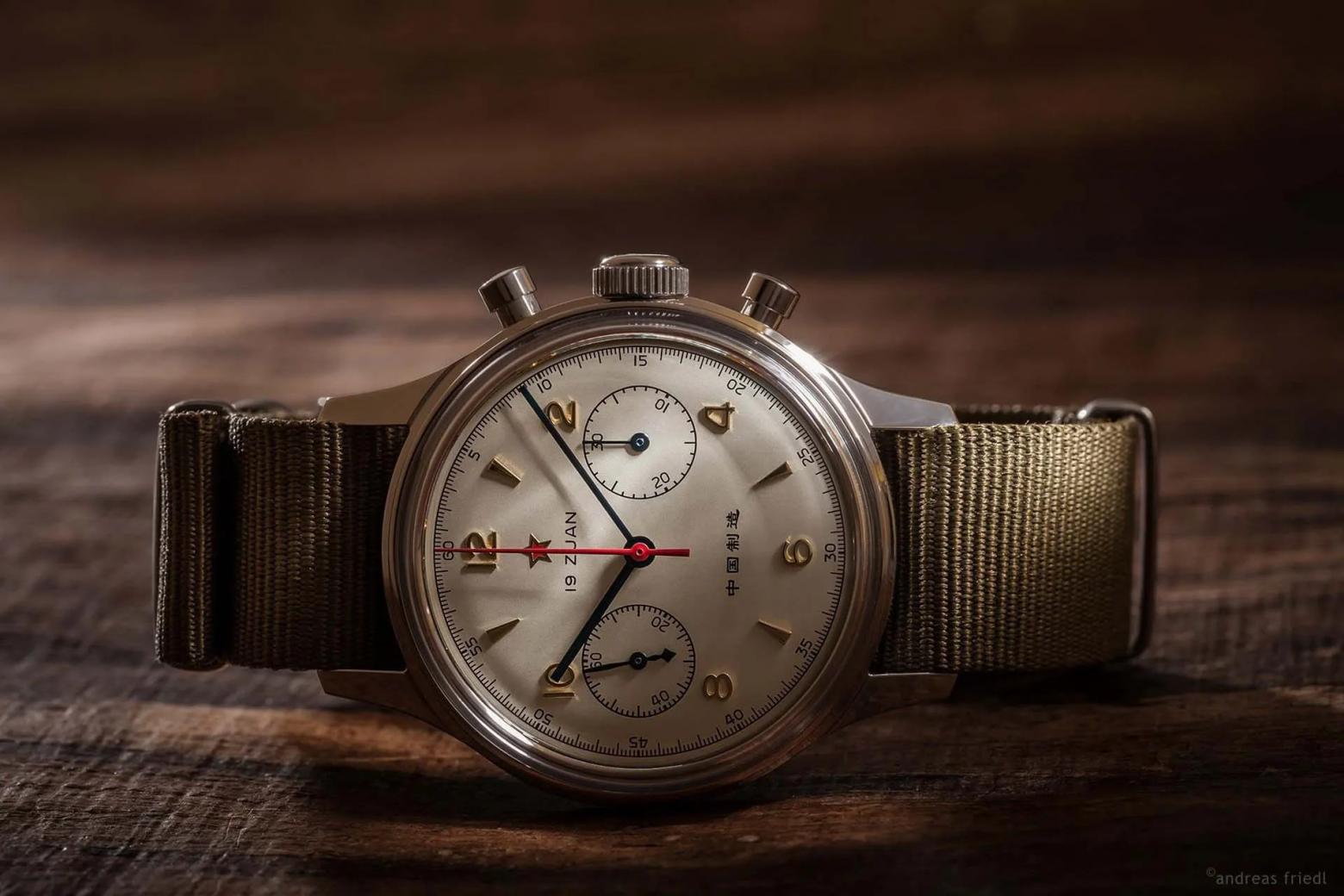 When it comes to Asian watchmakers, people would normally think of Japanese brands like Seiko, Orient, or Citizen. These watch brands are home to a vast number of exceptional watches that boast quality, reliability, and heritage. The reputations of these big watch names are undeniable. That said, there are also other Asian brands out there that can dish out brilliant timepieces too.
One great example of a not-so-famous Asian watchmaker is the Chinese brand Seagull. Despite being the world's largest manufacturer of mechanical movements, not a lot of people or enthusiasts are aware of this brand. Join us as we find out more about Seagull's history, as well as some of the best Seagull watches available in the market. 
Brief History of the Tianjin Seagull
As an order from the Chinese government, a national initiative commenced in 1955 to set up the watchmaking industry in Northern China. Seagull, which is also known as the Tianjin Watch Factory, was founded in the industrial city of Tianjin as part of this initiative. This Chinese watchmaking brand started out with just a handful of people, limited tools, a small workshop, and a modest budget. On the 24th of March 1955, the Tianjin Watch Factory successfully created China's very first wristwatch. Known as the WuXing (Five Stars), this watch was a simple hand-made piece that had a limited production run.
In 1961, the Tianjin Watch Factory received an assignment to create the official aviation timepiece for the Chinese Air Force. These watches were confidentially coded with the title "Project 304." After two years of work, the Tianjin Watch Factory amassed a total of 30 prototypes and was able to release the final version of Project 304. The official product was named the "1973." The original Seagull 1973 was powered by the ST19 movement, which was a hand-winding calibre based on the Venus 175 movement.
Over the years, the Tianjin Watch Factory has operated under many names. In 1974, the company started to export its watches to other countries. It was then when the Tianjin Watch Factory obtained its official English name, Seagull. 
Seagull's official English moniker is inspired by the bird of the same name. The name "Seagull" represents the idea of flying great distances and is a testament to the brand's global export strategy. Today, Seagull is the largest watch and movement manufacturer in China. It continues to make top-notch Seagull watches for both the Chinese and international markets. 
Best Seagull Watches in the Market
The selection of Seagull watches is pretty diverse. Whether it is vintage, modern, pilot, diver, military, skeleton, or tourbillon, you name it, and the brand probably has it. For those whose interests are piqued, here is a list of the best Seagull watches in the market. Instead of going through each model one by one, we will narrow down your options by choosing some of the most popular Seagull watches to date.
Seagull 1963 Chronograph – $350 to $410 USD

Starting off this list of best Seagull watches is a timepiece that many Seagull enthusiasts would consider a cult classic. The Seagull 1963 Chronograph is a reissue of the brand's Chinese Airforce Mechanical Chronograph. Arguably one of the most affordable chronographs with a mechanical movement, this is a unique piece of horology that has been sought after by collectors, almost as much as its original model. This watch comes in various case diameters (38mm, 40mm, and 42mm), allowing any wearer to sport the Seagull 1963 with ease and comfort. It has a standard lug width of 18mm, which will come in handy for wearers who want to replace the green NATO strap with an after-market option.
Looking at the case of the Seagull 1963, we get a nicely bevelled stainless steel build with every surface polished, including its step bezel. On top of the case is a domed acrylic crystal that really highlights the vintage aspect of this watch's dial. If needed, wearers can opt to swap in a domed sapphire crystal instead. On the right side of the case are two pump pushers and a push-pull star-engraved crown. These definitely add to the Seagull 1963's classic military watch feel. The watch also uses an exhibition-style caseback that provides a clear view of the ST19 movement at work. The ST19 calibre can produce 21,600 vibrations per hour and comes equipped with a 42-hour power reserve.
The watch face of the Seagull 1963 is distinct and boasts a vintage aesthetic that no enthusiast can mistake. Accompanied by applied gold hour markers, blue hands, and a red second hand, the off-white dial offers legibility, minimalism, and a few pops of colour. Its subdials are printed on its slightly textured surface and serve to track the running seconds and minutes. The texts on the upper portion of the dial refer to the number of jewels (19) of the ST19. On the lower half of the dial, you can also find the origin of the Seagull 1963's production spelled out in Chinese characters. Additionally, the watch has a water resistance rating of 30m.
On the whole, the Seagull 1963 is an outstanding timekeeper with a respectable Chinese heritage. It has a solid structure and an exclusive design that is quite different from your usual Swiss watch. A timepiece like this is guaranteed to give wearers more than what they paid for.
Seagull Ocean Star (416.22.1201) – $480 USD

A flagship and best-seller, the Seagull Ocean Star is an affordable diver watch. Built with quality and style, this Seagull timepiece can easily rival Swiss alternatives worth double its price. The specific model we are looking at today is the 416.22.1201. This is an upgraded version of the Ocean Star 816.523, boasting improved lume quality and a scratch-resistant ceramic bezel. The watch is on the larger side, measuring 43mm in diameter and 13mm in thickness. Its bracelet is made from stainless steel and has polished outer links and brushed center links. That said, although the Ocean Star is a diver model, its bracelet does not have a diver's extension.
The case of the Seagull Ocean Star consists of brushed and polished stainless steel and has a guarded screw-down crown on its side. Behind the watch is a solid steel caseback with a neat engraving that differs depending on the Ocean Star variant chosen. The unidirectional 60-click bezel is made of ceramic, which is almost impervious to scratches. In addition, there is an elapsed time scale printed on the black bezel. To top it all off, this Seagull watch is also water-resistant up to depths of 200m. 
Visually, the black dial bears the conventional layout you typically see in a majority of diver watches. On its dark surface are thick hour markers and Plongeur hands applied with heavy-duty luminescence. Protecting the dial is a layer of sapphire glass fitted with a cyclops lens for the date window. Underneath the watch face is an ST2130 self-winding calibre. It has a beat frequency of 28,800 vibrations per hour (4Hz) and a power reserve that can last for approximately 40 hours.
Seagull Dual Time Zone GMT Automatic (819.17.5115) – $315 USD

Another very popular piece is the Seagull Dual Time Zone GMT Automatic. Sporty and smart, this is a timepiece you would want to wear both every day and at fashionable events. The watch has a 41mm case paired with a brushed stainless steel bracelet. On the right of the case, you can find two crowns. One of them controls the movement, while the other operates the bidirectional 12-hour GMT bezel. 
Like the bracelet, the case is entirely made up of brushed stainless steel. Its lugs are quite short, giving this Seagull watch quite a compact look. The sapphire glass on top of the case is slightly domed and has a flattened portion on its center. It is a little unusual, but it offers some nice distortions on the outer edges of the crystal. The watch also has a depth rating of 50m, making it resistant to raindrops and splashes of water.
The dial sports a suave dark grey colour. It features applied indices, distinct minute and hour hands, a lollipop second hand, and alternating orange and white numerals for an additional splash of colour. At the 4 o'clock marker is an outlined date window with black numerals and white background. The window is highly legible, but one downside is that it can get distorted by the sapphire glass when viewed from the wrong angle. This watch is powered by the ST2130 automatic movement, complete with twenty-six jewels and a 40-hour power reserve. 
Even with a few minor cons, the Seagull Dual Time Zone GMT Automatic is a fine watch for its price. It is reliable, unique, and easily elevates its wearer's style. 
Seagull Stainless Steel 3-Hands Exhibition Automatic (D101) – $360 USD

Coming in with a 42mm stainless steel case, the Seagull Stainless Steel 3-Hands Exhibition is a sleek and simple timepiece with classic looks that will catch the eyes of anyone. When it comes to the strap, wearers can choose between two options. They can opt for a stainless steel bracelet or go for a classy black leather strap. This Seagull timepiece also has a water resistance rating of 50m, which is quite standard for dressier Seagull watches. Its stainless steel case is well-rounded and has an unguarded crown on its right. The crown comes with teeth-like edges, giving wearers an easier grip.
Keeping the dial of this watch safe is a layer of reinforced mineral glass. The dial itself contains slim silver indices, applied hands, and a date complication at 3 o'clock. Engraved on the watch face is the Seagull signature, along with the "automatic" detail of its movement. On the underside of the watch, you can find a see-through rear case. This allows wearers to observe the self-winding movement which runs the watch's inner machinations.
Without a doubt, the Seagull Stainless Steel 3-Hands Exhibition Automatic is a stylish piece. Its looks are pretty minimalistic, yet very pleasant to look at. For a budget-friendly price of $360 USD, you can get this dressy Seagull timekeeper for both chic celebrations and serious business. 
Four Alternatives to Seagull Watches
Seagull watches are certainly fascinating, but not everyone is fond of their design. If you are still in search of a highly capable yet affordable timepiece, here are a few alternatives to the Seagull watches mentioned above. 
Seiko SSC083P1 – $300 USD

Seiko has always been a great brand for affordable watches. In this case, the Seiko SSC083P1 is a fantastic timepiece for wearers who want a chronograph without having to spend a fortune. Powered by a Seiko V172 quartz movement, the watch is precise and features solar charging capabilities. It has a rugged stainless steel case and a matching stainless steel bracelet. The dial features applied indices and luminous hands with three subdials and a small date window. With a depth rating of 100m, the Seiko SSC083P1 is handsome, robust, and dependable in any environment.
Hamilton Khaki Field Mechanical Auto (H69439111) – $490 USD

For an affordable Swiss timepiece with a mechanical movement, there are not many that come close to the qualities and heritage of the Hamilton Khaki Field Mechanical Auto. This model, in particular, showcases a vintage look on a white canvas, with applied hands and jet-black indices. Below the watch face is an ETA 2801-2 based H-50 hand-wound movement. It produces a frequency of 21,600 beats per hour and comes with an impressive 80-hour power reserve.
This Hamilton watch is also encased inside 38mm of stainless steel, which is accompanied by a stainless steel bracelet. Always ready for adventure, this Khaki Field timepiece hits all the marks of a trusty military-inspired field watch. It is a great alternative to the Seagull 1963. 
Seiko Prospex King Turtle (SRPE03K1) – $485 USD

Need an alternative to the Seagull Ocean Star? The Seiko King Turtle is a sturdy and finely-proportioned diver that you can count on at any time. Hailing from the coveted Prospex collection, the watch uses a 45mm cushion-shaped stainless steel case fitted with a ceramic unidirectional bezel. Its black dial has a sort of waffle-like pattern, topped with applied luminous hands and indices. The glass protecting the watch face is an AR-coated sapphire crystal. This crystal also has a magnifier lens for the day-and-date complication at 3 o'clock.
Powering this timepiece is a Seiko 4R36 automatic movement. This calibre has manual winding and hacking capabilities and a 41-hour power reserve. As a diver, this Seiko watch has a depth rating of 200m, making it a great and affordable companion for any underwater adventure.
Tissot T-Lord Automatic Chronograph (T059.527.11.031.00) – $910 USD

If you want an attainable automatic Swiss chronograph watch, look no further than the Tissot T-Lord T059.527.11.031.00. Even with its 42mm diameter, the cushion-style stainless steel case is quite compact. The silver dial is quite minimalistic and features silver-toned pointed indices and dauphine hands, three subdials, and a date window at 6 o'clock. Behind the dial is an ETA 7753 automatic movement. Wearers can get a clear view of this calibre through this Tissot watch's see-through caseback. Like the dressier Seagull watches, this timepiece has a depth rating of just 50m. It allows this Tissot T-Classic timepiece to withstand a few drops and splashes of water without compromising its interior.
Final Thoughts
Apart from being at the forefront of Chinese watchmaking, Seagull shows us that not everything made in China is of inferior quality. Seagull watches are all distinct timepieces that can easily measure up to many other brands in the industry. Of course, they do have their flaws. Due to their one-of-a-kind nature, it can be quite challenging to get Seagull watches serviced. Nevertheless, the brand is a great gateway for wearers to get into affordable mechanical watches and chronographs without having to break the bank. Considering the affordable prices and reliable quality of Seagull watches, there really is not much else in the horological world that can do you better. 
Planning to go on a skiing trip? You'll definitely need a watch for that. Have a look at some of the best ski watches for your alpine adventures.
Featured Image By Seagull (Seagull1963.org)