Watch Style
5 Of The Best Pilot Watches For Men
Nov 26, 2018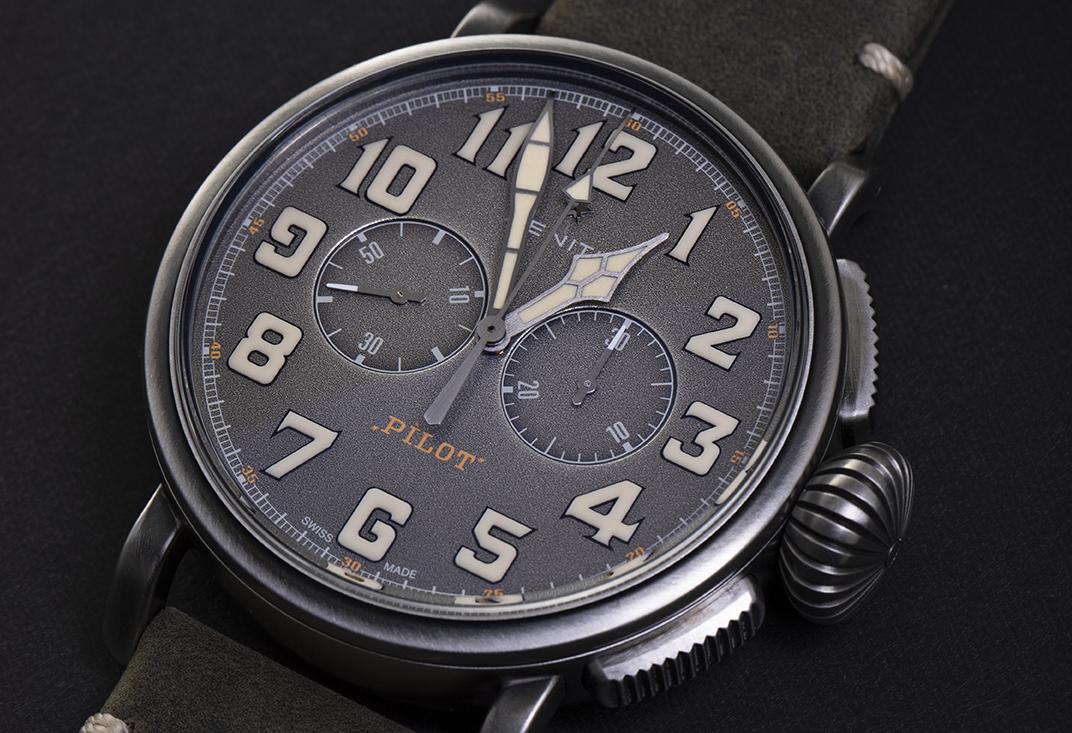 Have you ever wondered how pilot watches differ from standard watches?
Originally, pilot watches made their way into the market in World War II; they were designed specifically for pilots. Back then, key differences were a larger dial with a simple design, a larger wrist band, and a larger crown. First, a larger dial was for the pilots' quick time reading. Secondly, pilots usually wore their watches over their pilots' jackets, so a larger wrist band would be more convenient. Lastly, they also needed a larger crown so they could use it even when they were wearing gloves.
Aside from these, there were additional features on the pilot watches. For example, a pilot watch would be a chronograph with some navigation tools, so pilots had a better chance of returning home safely with the ability to check fuel and speed.
Nowadays, pilot watches are not just for men but also for women. They can work as either pilot watches or travel watches. Modern pilot watches have a more minimalistic look, whilst still retaining that original aesthetic appeal of those good pilot watches years ago.
Manufacturers have enhanced the functionality of pilot watches with some magnificent timepieces that not only work superbly but also have impeccable details. Thus, it is safe to say that pilot watches are a good investment these days.
Rolex Sky-Dweller
The Rolex Sky-Dweller is arguably the most prestigious men's pilot watches available today. A relatively new change to Rolex Sky-Dweller watches is sophistication. Customers are spoilt with choices. They can choose their preferred pilot watch design from possibly 24 different variations in terms of material, bracelet type, and the colour of the dial.

Moreover, the Sky-Dweller has a beautiful 24-hour disc which is just slightly off-centre and can be used to know what time it is in another timezone.
At the 3 o' clock position, there is a date display. The rest of the design is unmistakably Rolex. The brand has gained popularity and reputation with its high-quality timepieces.
IWC Pilot's Watches
Aside from Rolex, there are other watchmakers who are worthy of respect, too. They have applied equally amazing technology and design to their pilot watches. IWC pilot watches are by no means an exception. This fine watchmaker is undoubtedly excellent in making outstanding watches that provide precision timing and spectacular designs.

IWC pilot's watches provide additional functions to suit the needs of the owner. All of their pilot watches have the chronograph function, showing hours, minutes, and seconds, day and date display, and other special features.
For example, there is sapphire glass with anti-reflecting properties on both sides which is protected to withstand drops in air pressure.
Zenith Pilot
If there is ever a watchmaker that has captured the essence of pilot watches, it is Zenith. This Swiss watchmaker pays tribute to pilots and turns that into the concept of its iconic design and colours. Cleverly blending colours such as khaki, green, and brown, Zenith makes fabulous combinations for its timepieces.

Obviously, this Zenith Pilot watch can do more, aside from looking good and providing basic timekeeping. The watch has a simple dial that is easy to read. There are also intricate details such as elegant hands and numerals with a retro style. Thus, there is no doubt that owning a Zenith watch will make every watch collector happy.
Hamilton Khaki Aviation
To begin with, the Hamilton Khaki Aviation watch is available in colours other than, well, khaki. In fact, it is mostly available in other eye-catching colours.

Hamilton is very good at making luxury watches that intelligently combine simplicity with extravagance. The Khaki Aviation watches are just perfect examples of that saying. The details alone are enough to tempt you to buy one for yourself. They are subtle yet functional, and the case is shaped to go with the crown stylishly.
Casio G-Shock
There are so many words that can describe this wonderful G-Shock watch: strong, robust, precise, detailed in design, shock-resistant, and functional.

Casio has put every ounce of their expertise into the G-Shock pilots watch. The 'G' stands for Gravitymaster, Casio's range of watches that are shock-resistant and feature impressive Casio computer technology and precision timekeeping.
Although it has an unmistakably rugged masculine design, it does not mean it is specially made for men. The Casio G-Shock has set standards for modern watches made with up-to-date technology. It has functions such as smartphone-connected Bluetooth, radio waves and GPS receptions, and time zone setting.
This timepiece may look bulky but it definitely does the job!
Final Words
This list is, of course, inconclusive. Certainly, there are numerous other pilot's watches that have made contributions to aviation throughout the years. It takes special skill and expertise to come up with pilot's watches that are both timeless and absolutely useful. Which of the ones from the list has caught your fancy?