Watch Style
Style Decoded: How Many Watches Should You Have?
Nov 26, 2018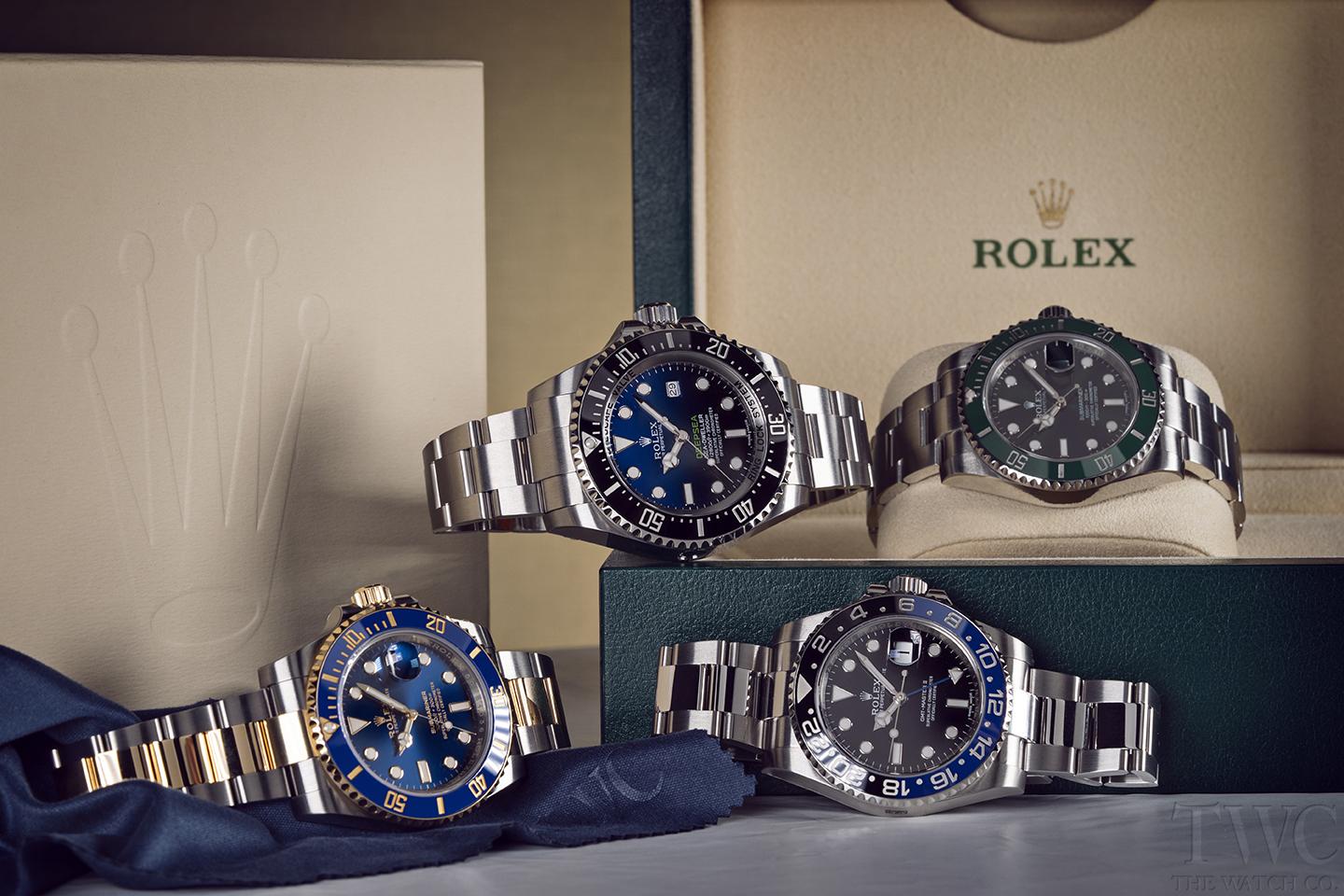 Fashion is ever-changing. And having a unique style is the key to become the center of attraction. We have decoded one of the most important style secrets for this purpose.
Let us break down the discussion. What do you do at first when you meet someone? You greet and shake hands, right? This is where you can create a first impression. If you have a nice and elegant wristwatch, building up the impression becomes an easy feat.
But, how many watches do you need? If you're not quite sure, here's a guide to help you out!

Watches for Working Out
If you love working out or exercising, you need watches for outdoor activities. For that reason, you shouldn't wear a fancy dress watch. You'll probably end up breaking it! So, you need to look for a piece that has a lot of resistance and amazing durability for outdoor activities.
One of the most important features of an outdoor watch is that it should be lightweight. For example, if you are jogging with a heavy watch, it may annoy you. Thus, find a lightweight and durable outdoor watch.
If you love swimming, the watch obviously has to be water-resistant. Right now, you can find some wristwatches with water-resistance of up to IP68. By the way, consider the other factors, too!
A heartbeat and steps counter is also included in some of the best outdoor watches. It might not cost you as much as a dress watch, but proper research is ideal to find the best one that will cater to your needs.
How to Get the Best Workout Watch
Look for the following features in your next sports watch for your upcoming exercise sessions.
— Weight: It has to be lightweight.
— Strap: The strap needs to be comfortable enough and won't slip off when you sweat.
— Screen: An anti-glare screen is a must to track the time whilst working out in the sunlight.
— Sensors: A step counter and heartbeat analyzer are the most needed features for sports watches.
— Extra Features: Calorie-burning calculator can give you an extraordinary feeling of health consciousness. Knowing you're burning a lot of calories will give you the extra boost you need to exercise more!
— Global Positioning: A GPS tracker gives you the exact location information whilst trekking or hiking.
— Waterproof: Try to find the latest waterproofing feature in your desired models.
Watches for The Office

Where do you spend the busiest moments of the day? For most of us, the answer is at the office. And, of course, you need the perfect timepiece not only to help tell time but to also make you look more impressive.
In most cases, people now love to wear smartwatches at the office. Smartwatches have already replaced the necessity of holding your smartphone. A decent smartwatch can probably make your work faster during office hours. Receiving calls and replying to instant messages are now way too simple using smartwatches.
Well, along with expanded features, gadget manufacturers are releasing nifty smartwatches in the market. For example, Apple and Asus are giving importance in the exterior of their smartwatches equally to the features installed in it.
Talking about the functionality, you will glad to hear that a perfect smartwatch can increase your productivity at the office. Experts are including new tech every day including Wi-Fi access. Thus, a smartwatch can do most of the functions of a smartphone. However, there are two types of watches with smart functionalities. One is used for health purposes. And the second is for keeping up with socializing and task management.
How To Buy The Best Smartwatch

If you are looking for the perfect smartwatch to increase your productivity, you should consider buying from a reputed and branded manufacturer. Otherwise, you won't get any assurance of its durability. To get the maximum benefits, consider the following features in a smartwatch.
— Glass: Watches with gorilla glass will serve you for a long time
— Connectivity: Check if the smartwatch of your choice features Bluetooth connectivity and Wi-Fi access
— IM: The instant messaging feature will help keep you connected with your office colleagues
— Alarms: A smartwatch that will vibrate to remind you of tasks is especially useful in an office setting.
— Other functionalities: GPS tracking, proximity sensor, heartbeat counter, and calorie calculator are included in a general smartwatch.
Watches For All Uses
Wherever you go and whatever outfit you are wearing, some watches fit perfectly. For example, you can wear a Tudor Black Bay during any occasion. It is a timeless piece that will go with whatever lifestyle you may have.
The elegant look of a decent watch makes you look professional as well as confident. Whether you are wearing the watch at the office or gym, the performance remains the same. The best part is, if you're one who is also active, you can wear the Tudor Black Bay 36 on your next diving adventure!
Again, the look is outstandingly great to fit in a corporate meeting or family celebration. To compete with premium watches, companies try to give the best exterior look. The dials and the mechanism are perfectly placed for the purpose of making it fit for all type of uses.
Watches in this category are pricey. But consider the amount of satisfaction you are going to receive! That is tremendously more efficient than any other watches.
How to Buy An All-Around Watch
First of all, these watches use an analog system. Here are the features to watch out for if you want an all-around watch!
— The first thing people usually check is the aesthetics — the chain and the watch face. Go for the colors that you think will match and complement your wardrobe.
— The diameter has to look nice on your wrist — not too big and not too small. The 36mm or 41mm diameter of a watch fits perfectly for any wrist size.
— Research about the battery maintenance and service you are going to receive from the watch.
What Is Your Opinion?
In short, you must have at least one watch from each category in your collection. You obviously can't wear a dress watch whilst you're hiking in the mountains. Neither can you wear a smartwatch during a party nor pull off a sports watch in your office. It might sound like a lot, but each watch will be a worthy investment for the fashion-conscious gentlemen. With proper maintenance and perfect durability, these can serve you for a long time. So you'll be getting your money's worth!