New & Feature
5 Iconic Zenith Watches That Are Not To Be Missed
Mar 20, 2019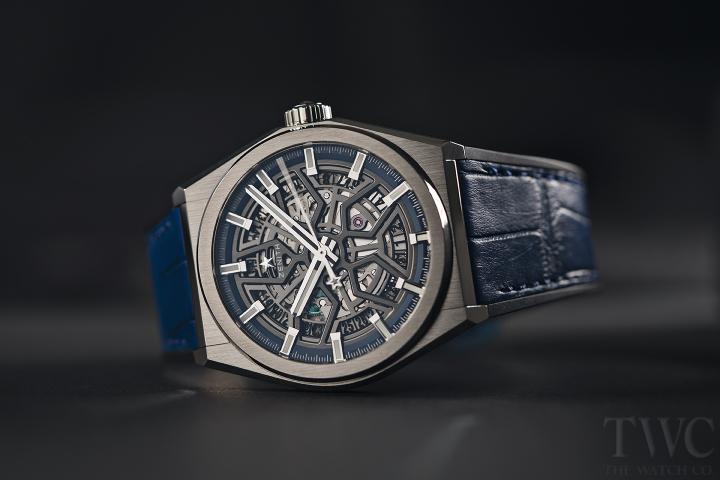 Running under new management since 1999, the Swiss luxury watchmaker Zenith has been able to incorporate its ancestral craftsmanship with new technology. The secret to their creation of fine watches lies in craftsmanship, precision, and authenticity.
Zenith is famous for making classic and highly valuable timepieces. Their success began with their invention of the El Primero chronograph movement 40 years ago, which still holds remarkable precision.
For new collectors looking forward to adding Zenith watches to their collections, we give you the following suggestions. Below are some iconic Zenith watches that might interest you.
03.2081.400/78.C813 Zenith Chronomaster El Primero

It's important to know that most people nowadays don't focus much on huge ornate diamonds or gold chains. Instead, models with mechanical movements are more popular. One of such models is the 03.2081.400/78.C813Zenith Chronomaster El Primero Full Open Watch. By its looks alone, it obviously deserves to be added to your collection.
The Zenith El Primero model consists of a 42mm stainless steel case and an open-worked dial. Moreover, it features luminescent hour markers and hands and 3 vibrant sub-dials. Similar to other chronograph Zenith watches, this one also has 2 reset push buttons and a stainless-steel winding crown. It is also water-resistant up to 100-metres.
Precision-wise, all 03.2081.400/78.C813 Zenith watches use 326-component calibre El Primero 400 B. This automatic movement can reserve power for 50 hours minimum. Running at a rate of 10 beats per second, this model also has several other functions including a chronograph, small seconds hand at 9 o'clock, and a date window at 6 o'clock.
ZE0324004046/21C721 Doublematic Zenith Pilot Men Chronograph
Sporty, worldly, and exquisitely accurate, the ZE0324004046/21C721 Doublematic Zenith Pilot Men Chronograph watch is a novel aviation timepiece. Notably, it features a second time zone display on the black and red accents calibrations on its thin ring.
Unlike other Zenith Pilot models, this watch features a black dial with luminous Hindu-Arabic numerals. It also has other features such as an alarm function and a power reserve indicator. Moreover, it includes a very powerful Zenith El Primerocalibre 4046. The watch also beats at 36, 000 vph, is able to reserve power for 50 hours, and provides a seconds chronograph as well as a double-date function.
95.9000.8812/78.M9000 Zenith Defy Zero G Titanium

Nowadays, watches with intricate designs are popular choices because they showcase the creativeness of their designers. Zenith's Defy collection is exceptionally remarkable and peerless, as shown by models like the 95.9000.8812/78.M9000 Zenith Defy Zero G Titanium Watch.
This watch debuted at Baselworld 2018. Unique, futuristic, and truly reliable, it features an extraordinary design that can grab collectors' attention. It is a limited edition watch that comes with a 44mm brushed titanium case and a skeletonized dial. Hours and minutes are decentered at the 12 o'clock position. In addition, there is a seconds sub-dial next to the 9 o'clock marker.
This watch has other unique features. To prevent it from the influence of gravity, it includes an optimized "gravity control" module at the 6 o'clock position. This helps in keeping the regulating organ and the balance wheel in a horizontal position.
The Zenith Defy Zero G Titanium watch also consists of a manually-wound calibre El Primero 8812S movement that beats at a frequency of 36,000 vph. Moreover, it can reserve power for 50 hours minimum, as well as provide precise time-tracking.
87.2430.4035-21.C721 Montre D Aeronef Zenith Type 20 Tourbillon
Modern, stylish, and excellently accurate, this Zenith Pilot watch is a definite eye-catcher. However, it is also a hard-to-get model with a surprising selling price ranging up to $71,000.
This watch features elliptical 48mm 18k rose gold case and an ebony black dial fitted with Hindu-Arabic numerals and 3 sub-dials. The larger sub-dial at 11 o'clock is made specifically for tourbillon functions.
For optimum precision and efficiency, this watch uses a calibre El primero 4035 self-winding movement. Moreover, it has a power reserve lasting up to 50 hours.
03.2150.400/69.C713 Zenith El Primero Original 1969

By combining tradition and modern technology, this watch is made for speed enthusiasts. The Zenith El Primero Original 1969 watch claims superiority among all El Primero chronographs. It features a classic aesthetic case design resembling that of the '60s as well as modest-but-unique chronograph features. In addition, it includes a traditional silver-toned dial with a red centre second hand with the Zenith-star trademark and 3 sub-dials of blue, light-grey, and dark-grey.
As a highly accurate timepiece, this watch operates with the El Primero 400 self-winding movement, which is visible through the sapphire crystal caseback. The 278-component movement has a frequency of 36,000 vph, a power reserve of 50 hours, and multiple precision functions such as a tachymetric scale, chronograph, small seconds function at 9 o'clock, and a date window at 4:30.
Conclusion
Being the dedicated watchmaker that they are, Zenith has been able to create high-quality watches with artistry and innovation. In fact, there are so many good watches from Zenith.
Which one is your favourite?
We hope you enjoyed exploring this list. For another interesting read, check out Cheapest Rolex Watches For New Collectors.