Watch Guide
The Best Watches For Men Under $500
Sep 25, 2019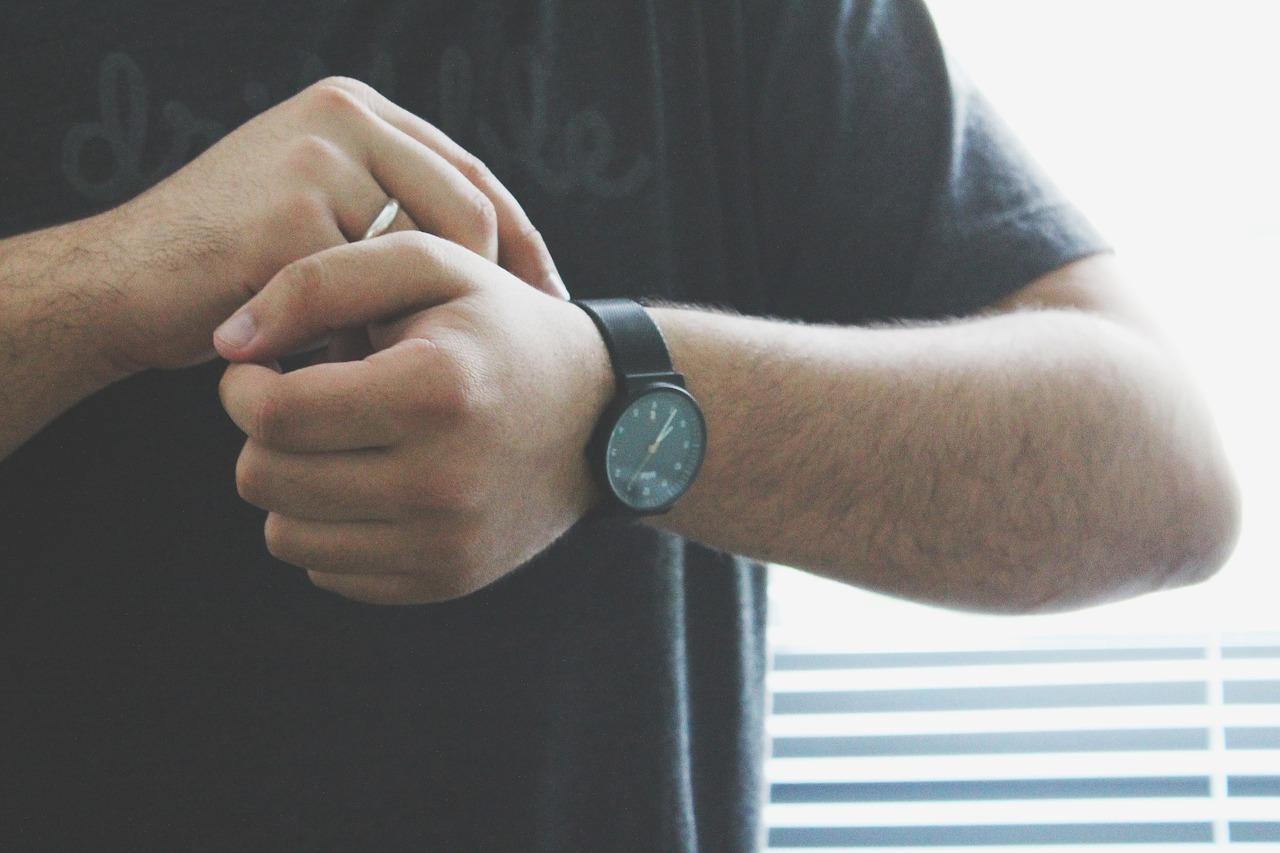 Dreaming of buying your own quality timepiece, but you can't seem to find one at a reasonable cost? Dream no more, young man, 'cause here are the best watches for men under $500. No more worrying about blowing your budget.
We've got some pretty good options for you, like Seiko among others. Some of the watches on this list might not have the same brand recall as the others. However, all are of good quality for their respective price points.

Hamilton Jazzmaster

The first watch we have is the Hamilton Jazzmaster Viewmatic. This watch comes in a 40mm steel casing with a handsome black dial, secured by a dark brown leather strap. Having this across your wrist a perfect opportunity to see contemporary watchmaking and quality craftsmanship working in harmony.
Hamilton was established in 1892. Initially, they produced timepieces to synchronise the timing of America's developing railroads. Eventually, the brand was acquired by the Swatch Group in 1974 and moved its headquarters to Biel, Switzerland in 2003.
Hamilton now stands for Swiss-made watches with a rich American history. The Jazzmaster Viewmatic Auto is a good representation of its interesting heritage.
The Hamilton Jazzmaster watch is a practical, elegant timepiece that has a nostalgic look to it. The watch gradually gained popularity because of Hamilton's past association with early aviation and its appearance in Hollywood films.
Tissot

Just because we live in the modern age doesn't mean we can't enjoy watches with classic designs. If you're looking for a watch with a nostalgic feel to it, then look no further than the Tissot Heritage Quartz Black Dial Men's Watch.
The Tissot Heritage Quartz Black Dial Men's Watch contains a number of astounding features. To begin with, this watch comes with a stainless steel build as well as a jewellery clasp for your convenience. In addition, it has a domed sapphire crystal which is scratch-resistant.
This watch is highly reliable and can be used for whatever activity. Though it uses a standard Swiss quartz movement, it is water-resistant up to a depth of around 30 metres. As such, it can be worn for basic water sports such as swimming.
As to the measurements of this watch, it has a length and width of 40mm. Moreover, its thickness starts at 10.66mm.
Casio Edifice Tough MVT

The full name of this Casio watch model can be a bit wordy. Probably because it carries many features in one watch. The case is 10.6mm in thickness and 43mm in diameter. However, the Casio Edifice EQW-T650DB-1AJF is definitely a bargain for its price. It's not bad to look at either.
This Casio chronograph features abbreviations of 29 cities surrounded by its tachymeter bezel. Its Japanese quartz movement runs on solar energy, though the Casio solar watch also comes with a built-in power-saving component.
Plus, it has an electric wave reception function that allows the watch to automatically set the correct time according to its current location. Besides its features, the watch also has a stopwatch function. This is definitely one of the best affordable watches available at this price point.
Citizen Attesa

If you're searching for a watch with similar features to the previous Casio watch but comes with a more classic design, consider this Citizen watch. Also known as the Citizen Attesa CB1070-56E, this watch packs a punch.
The Citizen Eco-Drive watch has a radio-controlled, automatic time setting feature. You wouldn't be able to guess that unless you know something about this watch model. This can similarly be accessed through certain regions of Japan, China, North America, and Europe.
Unlike its more sporty counterpart, this men's watch is more understated in its appearance. There are standard hours, minutes, and seconds hands as well as a simple date window. The watch features 26 cities on its outer dial. It comes in a silver-coloured 42mm case and a titanium bracelet, making it durable and lightweight.
Orient

Without the Orient Classic Limited RN-KA0004L, this list won't be complete. Simply looking at it, you know your investment is worth it. Its design features are simply too difficult to ignore.
The day, date, and Orient sun and moon indicators on this dark blue dial stand out against its gold casing. To give it an even more sophisticated look, the watch also showcases a matching dark blue crocodile leather strap and a golden buckle clasp.
Undoubtedly, the Orient watch is a richly detailed timepiece that will undeniably draw the attention of watch collectors. The Orient Classic watch is a product of exquisite and meticulous Japanese craftsmanship. You cannot help but wonder why its manufacturer isn't selling this nice watch at a higher amount.
If you enjoyed reading this article, be sure to explore 9 Most Elegant Men's Dress Watches Under $600.