New & Feature
15 Most Expensive Watches in 2020
Mar 12, 2020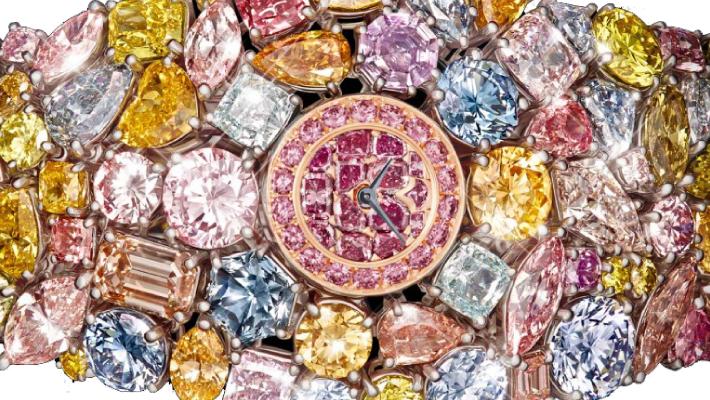 It is given that collecting watches is an expensive hobby. Indeed, some timepieces from luxury brands like Rolex can cost up to a few thousand dollars. But did you know that the most expensive watches can cost up to millions of dollars? Check out which of these expensive watches made the list.
What Makes Some Watches Expensive?
All watches tell the time. So, what makes some watches more expensive than others? Here are some of the factors that can bump up the value of a timepiece:

1. Making Expensive Watches Requires Months of Research and Design.
One thing we usually take for granted about expensive watches is the team of scientists and researchers behind the watch's tech. They spend plenty of time researching how to make those hands tick. Sometimes, it would take not just months, but years to create a reliable movement.
Apart from the research, the team also has to do a series of tests and experiments. These also require both time and money.
2. Expensive Watches Are Made in a Limited Number.
A lot of the expensive watches on this list are rare. This is the reason why limited-edition models cost a lot more even though the only tweaks they have are very simple. One good example is the Rolex with Tiffany dial. Technically speaking, it is a normal Rolex Day-Date. The only difference is the printed logo on the dial which could not have cost more than $100 in manufacturing. But how come the price difference is insane? Surprisingly, the only reason it costs more is that it's rare.
3. The Materials Used Are Also Expensive.
Take two units of the same watch. Let's say that the first one is made out of solid gold while the other one is made out of stainless steel. Which one do you think will cost more? If you answered the first one, then you're correct. The material used to make the watch can make a lot of difference in the price, even though it's the same model. In conclusion, expensive watches are made with expensive materials.
4. Expensive Watches Exhibit Excellent Craftsmanship.
A single Rolex watch takes a year to make. Imagine how much effort was put into assembling your watch. In fact, it's not only Rolex. Other expensive watches are usually handmade.
Furthermore, some brands take it a notch further and add intricate details like engravings and gemstones. These require skill and precision, thus adding a lot to the value of a watch.
5. Expensive Watches Are Made by Reliable Brands.
Here is one pill that's hard to swallow: sometimes, we pay extra for the name or brand of the watch. But don't worry, that's not necessarily a bad thing. Some collectors think it's well worth the money if the brand has a rich pedigree of watchmaking behind their name.
15 Most Expensive Watches in 2020
You might be wondering what the most expensive watches are and what made them so expensive. So, without further ado, here are the 15 most expensive watches this year (2020).

15. Breguet Antique Number 2667 – $4.5 Million
One of the oldest in this list is the Breguet Antique Number 2667 which dates way back to 1814. This pocket watch features an 18K yellow gold case and features two oscillating bodies. 
The movement used for this pocket watch is unique during the time it was designed. It consists of a 26″ gilded brass manufacture with two mechanisms inside a single plate. According to experts, it is fully-jewelled and is considered a huge step in horological technology.

14. Louis Moinet Meteoris – $4.6 Million
Instead of just one watch, the Louis Moinet Meteoris is a set of four expensive watches that are sold as a bundle. Each model depicts the solar system in its own different ways. All four of them also contain a fragment of a meteorite.
The four models in this collection are the Tourbillon Rosetta Stone, Tourbillon Mars, Tourbillon Asteroid, and Tourbillon Moon. The planetarium that doubles as a display case for the four watches also come with the set. These watches are out of this world (literally). Aside from the unique materials used to make them, another factor for the expensive price tag is their rarity.

13. Hublot Big Bang Diamond – $5 Million
Hublot's Big Bang Diamond watch definitely delivers with a bang. The brand even claims that it's the most precious and timepiece they have created.
Its 44mm white gold case is adorned with 302 baguette diamonds. Meanwhile, the dial has 179 diamonds and the strap has 782 baguette diamonds with an additional six emerald-cut ones. Finally, the crown has 12 more baguettes and a rose-cut diamond. That's a total of 1,282 stones! All of the diamonds are of grade A VVS clarity.
The watch's self-winding, 25-jewel, HUB 1100 movement is good news for watch enthusiasts. To a lot of collectors, having a mechanical movement is usually preferred. 

12. Patek Philippe Calibre 89 – $5.5 Million
The watchmakers of Patek created the Patek Philippe Calibre 89 as a 150th birthday gift to the brand. This pocket watch features 33 complications, 24 hands, and 1,728 components in total! Because of that, people consider it as one of the most complicated watches in the world.
Four versions of the watch were made and these vary in the materials used. One was made with yellow gold and another with rose gold. The third one was made with platinum and the last one was white gold.
It took the watchmakers five years to research and develop this watch. Then it took another four years to manufacture. We have to say that all those years of research were worth it because the watch landed on the list of most expensive watches.

11. Patek Philippe Ref. 1527 – $5.7 Million
The Patek Philippe Ref. 1527 is one of the rarest and most expensive watches made by the brand. This model served as a design inspiration for many of Patek's iconic models.
Another intriguing thing about this watch is its history. Watch enthusiasts have learned that this watch is one out of two Ref. 1527 watches. The first version was commissioned by Charles Stern, former chairman of Patek. The watch is now stored in the Patek Philippe museum in Switzerland.
The one on this list is the second version. It is a lot pricier than the former due to the added chronograph complication. As a matter of fact, this watch was sold at Christie's Geneva for $5,708,885.

10. Vacheron Constantin 57260 – $8 Million
The Vacheron Constantin 57260 is currently the most complicated watch in the world. It has 57 complications that include alarm functions, astronomical calendar functions, and time measurement functions among others. Out of the 57 complications, 10 of these are brand new and were introduced by Vacheron Constantin.
An incredible feat is that it's made by only three watchmakers. These people have dedicated eight years of their lives to create this masterpiece.
In spite of the many complications, the dial of the watch remained visually pleasing. Indeed, this watch is a mark of Vacheron Constantin's excellence in watchmaking and artistry.

9. Patek Philippe Ref. 1518 in Stainless Steel – $11 Million
It's no question that the Patek Philippe Ref. 1518 in stainless steel is one of the most sought-after horological pieces. The fact that it is the only perpetual calendar chronograph watch that's made in such metal made it appealing. In fact, some people would even claim that this model is the most complicated stainless steel watch as high-complication watches are usually made with precious metals.
Now, there are only four known units of this model. And as discussed above, rarity plays a big part in a watch's value and it was definitely a factor when the watch was sold for a jaw-breaking $11 million at an auction.

8. Paul Newman Rolex Daytona – $17.6 Million
It's a given that Rolex Daytonas are popular. But there's a special kind of Daytona that fetches a lot more money. The model in question is the Paul Newman Rolex Daytona.
The history behind it is unclear. Some say that it was given to Paul Newman by Joanne Woodward when he started racing. While some say that it was given to him while filming Winning in 1968 or 1969.
We may not be sure which version is true, but we're sure about one thing: the Paul Newman Daytona once broke the record for the most expensive wristwatch sold at an auction.

7. Jacob & Co. Billionaire Watch – $18 Million
Staying true to its name, the Jacob & Co. Billionaire Watch is worn by billionaires like Floyd Mayweather. It was produced in partnership with the fashion label Billionaire.
The watch is set with 260 carats of emerald-shaped diamonds. Meanwhile, the case is made with 18K white gold.
Indeed, watch geeks can appreciate the movement through its skeleton design. It is equipped with a tourbillon escapement and has a power reserve of 72 hours. This just proves that the watch isn't just aesthetics.

6. Patek Philippe Henry Graves Supercomplication – $24 Million
There's a reason why it bears the word "super" in its name. The Patek Philippe Henry Graves Supercomplication is one of the most complicated watches in the world. Commissioned by and named after Henry Graves Jr, this pocket watch took a total of eight years to finish.
Overall, it has 24 different complications. That includes Westminster chimes, a perpetual calendar, and sunrise and sunset times. Apart from those, this watch includes a personalized celestial map of New York as seen from the apartment of Henry Graves on Fifth Avenue.

5. Chopard 201-Carat Watch – $25 Million
Not all that glitters is gold. Sometimes, it's the Chopard 201ct watch! This colourful timepiece is covered in 874 high-grade diamonds in various colours. They come in hues of yellow, blue, pink, among others.
Within those stones, there are three bigger diamonds in the middle, and all of them are heart-shaped. When the wearer presses the spring-loaded mechanism, the trio of stones will open up to reveal the face of the watch. How cool is that?

4. Jaeger-LeCoultre Joaillerie 101 Manchette – $26 Million
The Jaeger-LeCoultre Joaillerie 101 Manchette is a silver bracelet with a small hand-wound clock on it. Although it's small, the dial of the clock is protected by sapphire glass. 
Meanwhile, the bracelet is made with pure white gold. It is also embedded with 11 onyx gemstones and a whopping 576 pieces of diamonds.
When it comes to the watch's timekeeping abilities, it is fitted with the Jaeger-LeCoultre Calibre 101. That calibre is remarkable for being one of the smallest movements in the world.

3. Breguet Grande Complication Marie-Antoinette – $30 Million
Aside from being one of the most expensive watches, the Breguet No. 160 Grand Complication, A.K.A. the Marie Antoinette, is also one of the most iconic. To illustrate, the construction of the watch was completed in 1827, yet its technology was way ahead of its time. This is the reason why people call this masterpiece a "poem in clockwork" and is considered as one of the most important timepieces ever made.
This self-winding pocket watch contained every single complication known during that time. And those functions are the following:
Clock
Perpetual calendar
Minute repeater
Thermometer
Chronograph
Power reserve
Pare-Chute (Breguet's own shock protection system)
Chime
Independent seconds hand
Behind its features is an interesting story. Legend has it that the watch was commissioned by Count Hans Axel von Fersen, an alleged lover of the former queen of France Marie Antoinette. The watch was supposed to be a gift for the monarch. But due to unfortunate events, Marie Antoinette did not live to see the watch as it was finished 34 years after her execution.

2. Graff Diamonds The Fascination – $40 Million
Graff shows off their creativity with this 2-in-1 accessory which is the second most expensive watch called The Fascination. And in all fairness, it definitely fascinated us!
In its original form, it is an exquisite timepiece studded with stones. These stones are made with 152.96 carats of fine white diamonds. But the dial in the centre takes the spotlight. The dial is made with a rare 38.13ct D Flawless pear-shaped diamond that's polished and cut by Graff.
If you accidentally remove the centrepiece, don't panic. You didn't break it. In fact, it was intentional. You'll be enchanted once you realise that the removable part can be worn as a ring! The feat was so impressive that Forbes described it as "a masterful work of metallurgy and gem setting". It's no wonder why it is one of the most expensive watches this 2020.

1. Graff Diamonds Hallucination – $55 Million
You are not hallucinating. Despite its name, the Graff Diamonds Hallucination costs $55 million and it takes the number one spot on the list of expensive watches.
Graff unveiled this multicoloured timepiece during Baselword in 2014. At first glance, it looks more like jewellery than a watch. The whole unit is adorned with rare diamonds amounting to a total of 110 carats. But that's not all. If you look closely, you'll see that the diamonds are cut into different shapes like heart, marquise, diamond, etc. These were placed one-by-one by hand by professional gem setters.
In the middle of it all is the watch's dial that is surrounded by pink diamonds. It is powered by an accurate quartz movement.
In the market for a dive watch? Check out our review of the Rolex Submariner 114060! Don't worry! This one's not as expensive as the ones on this list.