Watch Guide
Structure Guide To Rolex Serial & Reference Numbers
Mar 15, 2019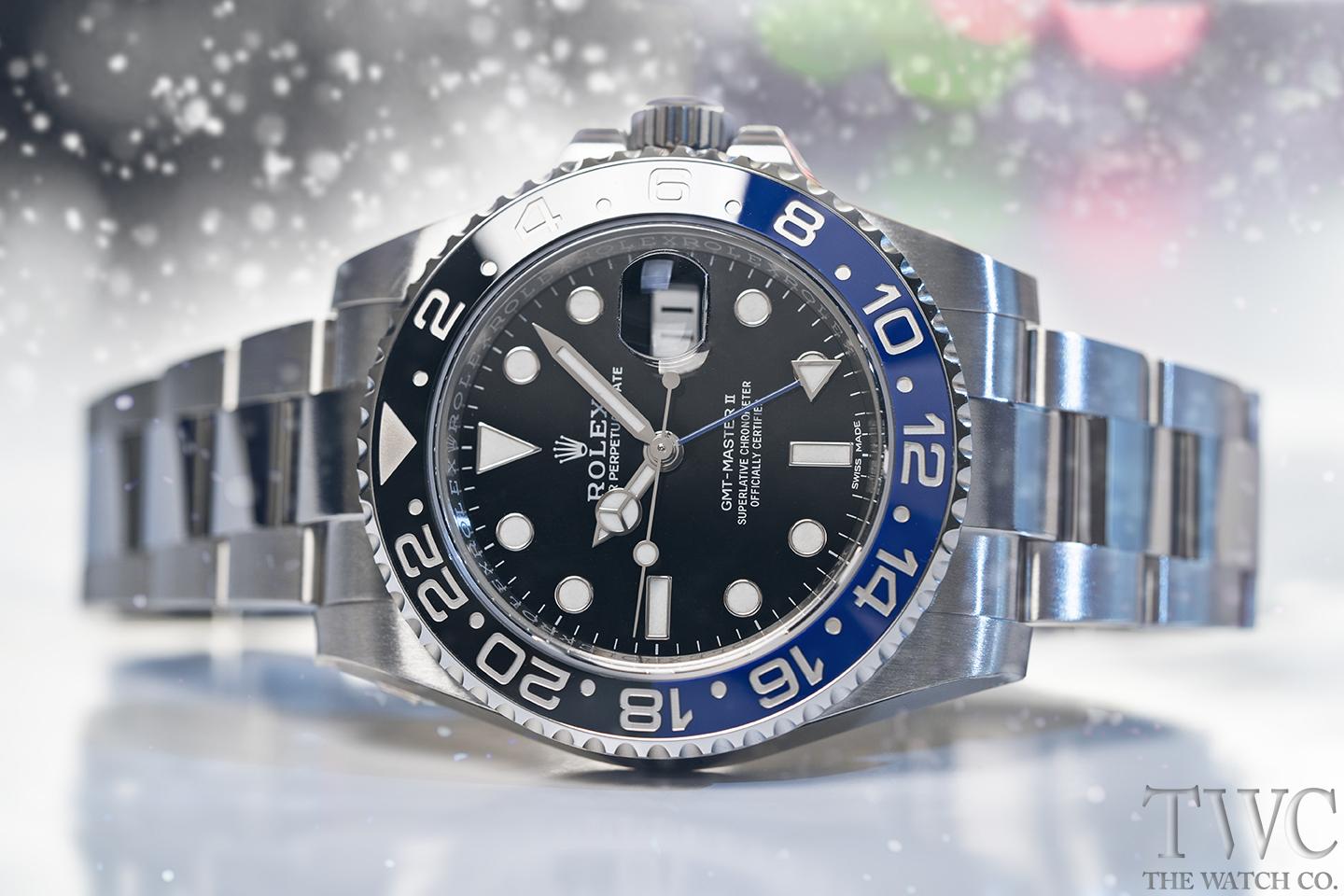 Hidden but not invisible, Rolex serial numbers and model numbers are usually engraved between the lugs of the watch. So, if you remove the bracelet, you will see them. Since serial numbers and model numbers serve distinctive purposes, we will talk about them individually.
Introduction
First, Rolex is recognized as one of the powerful watchmakers in the world. It stands for high-quality and superior standards. Therefore, the Swiss brand is almost synonymous with "luxury watches" and "success." With peerless sophistication and quality materials, the 904L steel – for example, Rolex watches tend to be pricey. In fact, the cheapest Rolex model has a retail price of around $3000.
For the above reason, Rolex has suffered from replication from copycats, whose goal is to deceive Rolex consumers and make money. Undeniably, it is the high demand of Rolex watches across the world that leads to all kinds of fake Rolex watches in the market. In some cases, fake watches could seem to be so real that only a watch expert could tell whether it is genuine or not.
Thus, Rolex has added a few extras on the watches, allowing consumers to spot a fake Rolex more easily. The Geneva-based watchmaker gives its watches unique serial numbers and model numbers. Subsequently, consumers should know better how to tell real watches from fake ones.

Rolex Serial Numbers
First, when coming out of the production factory, every Rolex watch has its own unique serial number (though there are exceptions after the resetting of serial numbers). The serial number also shows buyers the approximate year of manufacture of the watch.
However, after the numbers reached #999,999 in 1954, Rolex underwent a resetting of serial numbers. This way, you can possibly find a 1960s' Rolex watch that has a serial number similar to that of a 1950s' model. To differentiate the pre-1954 and post-1954 serial numbers, Rolex refurbished the back case of the latter on the inside with date codes, although they're only visible when the back case is open.
In 1987, Rolex serial numbers changed once again after reaching #9,999,999. Now all serial numbers come with an English alphabet and 6 digits. The alphabets, however, does not necessarily start alphabetically, as Rolex decided the serial numbers should start with "R" then "L" and "E." In addition, there are also other non-sequential letters.
Most confusingly, the biggest significant change in Rolex serial numbers came about in late 2010. Indeed, those post-2010 Rolex watches with random serial numbers make it hard to tell the year of manufacture. Although Rolex did not give a reason for making random serial numbers, there are several speculations. One of them suggests that it is to fight against counterfeit watches.

Checking Rolex serial numbers
Traditionally, Rolex serial numbers are at 6 o'clock between the lugs. However, in 2005, Rolex also started engraving the numbers at 6 o'clock on the Rehaut (interior bezel under the crystal).
Unlike the past, today the onset of the internet has truly supported the watchmaking industry. As long as you have access to the Internet and check the serial numbers, you do not need to worry much.
Thus, with your purchase papers or the numbers on the 6 o'clock lugs/Rehaut, you can carry out a Rolex serial number lookup through the net and confirm its authentication. If it appears to be real, then you can identify the year of manufacture of your watch.
Despite the fact that Rolex has never released its official serial numbers, below is a Rolex serial number lookup chart that you can use to estimate the year your watch was released.
Rolex Model Numbers (Also "Reference Numbers")
Unlike serial numbers, Rolex model numbers are usually the same for timepieces in the same collection. Generally, an authentic Rolex watch normally has its model/reference number engraved between the lugs at the 12 o'clock window.
In other words, Rolex model numbers are normally provided to show the model type of the watch, the nature of the bezel, and the material used. Now, take Rolex 16610 for example. Obviously, the first 166 means it's a Rolex Submariner, has an engine-turned bezel (1) and is made of stainless steel (0).
ROLEX    COLLECTION
NO. USED
BEZEL TYPE
NO. USED
Polished
0
Submariner (no date)
55 & 140
Engine Turned
1
Submariner
16, 166 & 168
Engine Turned
2
Sea Dweller
16 & 166
Fluted
3
GMT Master
16, 65, 167
Hand-Crafted
4
GMT Master II
167, 1167
Pyramid
5
Day-Date (President)
65, 66, 18, 180, 182 & 183
Rotating Bezel
6
Datejust
16 & 162
Daytona Manual Wind
62
Daytona Cosmograph
165, 1165
MATERIAL
NO. USED
Explorer II
165
Stainless
0
Oyster Perpetual
10, 140, 142
Yellow Gold Filled
1
Airking
55 & 140
White Gold Filled
2
Date
15 & 150
Stainless & Yellow Gold
3
Oysterquartz Datejust
170
Stainless w/ 18k White Gold   
4
Oysterquartz Day-Date
190
Gold Shell          
5
Yachtmaster
166, 686 & 696
Platinum           
6
Midsize Oyster Perp DJ
68, 682
14k Yellow Gold               
7
Ladies Oyster Perpetual
67, 671, 672
18k Yellow Gold                 
8
Ladies Date
65 , 69, 691 & 692
Ladies Datejust
65 , 69, 691 & 692
Although most of the watches are with 4-6 digits, some have extra letters that share more details of the watch. For example, a "16610LVRolex" watch means it's a Rolex Submariner (166), composed of a Green (LV) Engine Turned bezel (1) and Stainless steel material.
Conclusion
In conclusion, it's really important for you to conduct a Rolex serial number check as you get yourself a good Rolex watch for "timely" elegance. Clearly, you can do this either online or offline (if you have the reference chart).
On one hand, model numbers speak of the nature of the watch. On the other hand, serial numbers inform you of your watch's originality. The serial numbers can also help you estimate the market value of a Rolex watch before you buy or sell it.