New & Feature
How Much Is A Luxury Watch: An Audemars Piguet Price Guide
Aug 26, 2019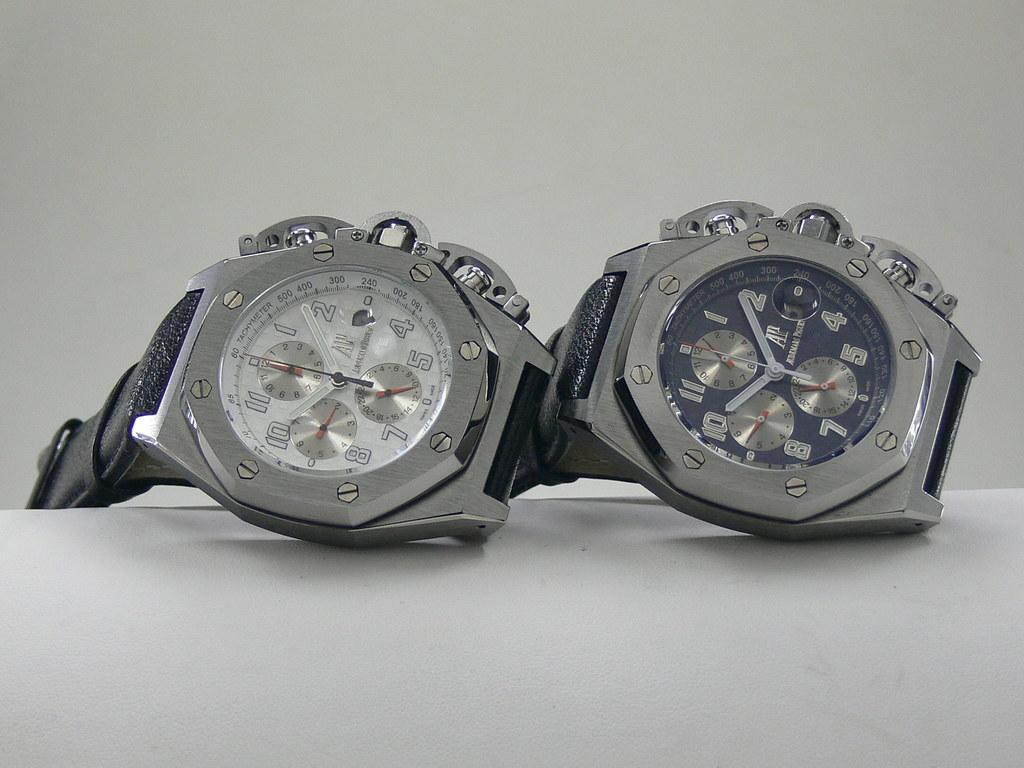 Audemars Piguet is all about exquisite taste, history, values, and power. Moreover, it is a well-respected brand with over 140 years of manufacturing prowess.
Audemars Piguet watches are made up of the finest raw materials and assembled with careful attention to detail. Every component of these luxury watches is designed, developed, and produced in-house to the most exacting standards.
Audemars Piguet offers a wide range of watch models ranging from professional to classic that suit any wrist. With dazzling functionality, they are undeniably one of the best luxury Swiss watchmakers.
Prices of Audemars Piguet watches vary by model and by collection. Audemars Piguet would like to have its watches available for everyone, but resources and materials used during production need to be taken into consideration too.
We shall explore Audemars Piguet prices, from the cheapest to the most expensive luxury watch. To keep things interesting, we're also going to discuss seven popular models of the brand. Whether you are a newbie or an Audemars Piguet expert, there's always something for everyone.
Welcome to the greatest Audemars Piguet price guide. Let's start!
Audemars Piguet Royal Oak

The Royal Oak is the very first stainless steel luxury timepiece. In the early 1970s, when men loved to wear either stainless steel watches or dressy timepieces, the Royal Oak by Audemars Piguet was offered to the world. It is a luxury watch made up of the most durable metal.
The Royal Oak's case is made of a single block of premium quality steel that seeks to improve water-tightness. This model also offers new subtle features including wider indexes, a printed minute train, and a date window at 3 o'clock. In addition, it comes with a power reserve of up to 70 hours.
The Royal Oak's price ranges between $25,000 and $50,000 depending on the model number, material, and specifications.
Audemars Piguet Royal Oak Offshore Chronograph

The Audemars Piguet launched the Royal Oak Offshore chronographs in 2014. This beautiful luxury watch comes with a case diameter of 42 mm.  This makes it one of the best premium watches that can add a modern aesthetic touch to your personality.
The straps of the new Audemars Piguet Royal Oak Offshore chronographs are available in titanium or premium quality rubber. The case however is solely titanium, which usually has a dull appearance. Nevertheless, the watch is given a lustrous steel-like finish
The watches are also equipped with sapphire case-backs and a 55-hour power reserve. It is a unique combination of luxurious designs, high-quality materials, fine craftsmanship, and a rich history that makes it worth collecting. From a broader perspective, the Offshore is an exciting watch that will cost you around $55,000.
Audemars Piguet Royal Oak Offshore Diver

If you are in search of colourful luxury watches, then Audemars Piguet has something in store for you.  The Royal Oak Offshore Diver watches come in different colours including pink, blue, purple, green and more. It is available in metal as well.
The coloured dial with a "Méga Tapisserie" pattern and white gold hour-markers makes this timepiece perfect for everyday use. Moreover, its stainless steel case, glare-proof sapphire crystal, premium case back, and rubber-clad screw-locked crowns, all complement your style in many ways.
Audemars Piguet Royal Oak Offshore Diver offers a power reserve of 60 hours and is water-resistant up to 300-metres. Thus, it is the best luxury watch for divers and swimmers. The exceptional self-winding movement combines precision timekeeping with the highest standard of aesthetics.
Should you wish to purchase this model, it will cost you about $25,900.
Audemars Piguet Jules Audemars
Audemars Piguet is known for providing the highest level of excellent luxury watches. Thus, the Jules Audemars collection of Audemars Piguet is a classic and timeless model. The lively elegance, exquisite workmanship, and refined complications of this watch make it a perfect suit watch.
The flawless quality, top-class design, and advanced features of the Jules Audemars watch define luxury. This watch offers a traditional design with the innovative mechanics of Audemars Piguet.
Whether you love rose gold, white gold or leather strap watches, the Jules Audemars has it all. Furthermore, the leather strap of this watch matches perfectly with any shade of clothing. The simple and easy to read dial of this watch will also add a unique touch to your personality.
This timepiece ensures that your sense of style always stands out regardless of the occasion. Thus, it is the perfect watch for an everyday ensemble.
With mechanical finesse and a beautiful design, the Jules Audemars timepiece will cost you between $18,000 and $25,000.
Audemars Piguet Royal Oak Quartz

The Royal Oak Quartz is the perfect blend of style and functionality. Its gold bracelet contrasts with the deep blue dial and the glint of diamonds around the bezel makes it a real luxury timepiece. Not only that, the gold watch chain goes with any outfit.
When you wear this beautiful watch on your wrist, you'll see that it definitely complements your overall personality. This watch, which comes with an 18-carat pink gold bracelet, costs around $50,000.
Royal Oak Quartz is available in silver and is perfect for both men and women. If you plan to buy a unique and stylish luxury watch, then nothing is better than Royal Oak Quartz by Audemars Piguet.
Audemars Piguet Royal Oak Selfwinding

The Royal Oak Selfwinding is a luxurious timepiece at a luxurious price. As a result, it is one of the best in Audemars Piguet's collection.
The combination of silver and gold in this watch definitely makes it stand out. The octagonal bezel designed in gold looks just as amazing. You can wear this watch either on special occasions or for everyday work. You can rest assured that it looks good with both formal and informal attire. In addition, the 41 mm case of this watch is perfect for any person's wrist.
The model costs around $25,000. The price of this watch completely matches its design, functionality, and high-quality material. Thus, you definitely won't regret investing in this watch.
Audemars Piguet Millenary
Apart from the Royal Oak models of Audemars Piguet, the new Millenary watch is perfect for women. These beautiful timepieces feature oval cases, with a unique off-centred dial. This ensures an amazing design whilst also revealing the beauty of gold for women.
This watch comes in either 18k rose gold or 18k white gold. Both colours come with Polish-finished mesh-loop style bracelets that make this watch a vintage piece as well.
Additionally, the presence of diamonds on the lugs as well as bezel doubles the beauty of this luxury wristwatch. This watch costs between $30,000  to $55,000. The rate of this watch varies according to the material as it comes in gold, silver, and leather strap.
How to Buy an Audemars Piguet Watch
Are you looking for the best and durable luxury watch for everyday use? If so, then Audemars Piguet is a great option for you.
So, why buy an Audemars Piguet?
Audemars Piguet watches are very functional and modern as well. All of Audemars Piguet's watches are made up of high-quality material and are water-resistant.  When you look at the way they're built, you'll see that they are meant to last.
The second reason to grab an Audemars Piguet is for the art of watchmaking. Audemars Piguet is one of the few companies where every single component and piece is made with precision and care.
And finally, the last reason to buy an Audemars Piguet is reputation. When planning to buy luxury watches, you definitely don't want to end up buying something that looks bad on you. Audemars Piguet has been around for over 140 years. Thus, you can relax knowing that your purchase offers you an aura of brilliance and elegance.
Final Words
After reading this article, you now know about the price estimation of Audemars Piguet watches. Buy one which you think suits your style and requirement. There is no doubt that having a luxury watch from Audemars Piguet will make you look stylish, up-to-date, and trendy.
Had fun reading this article? Why not also explore The Best And Cheapest Pilot Watches Made For You.