New & Feature
How Does An Automatic Watch Work
Aug 16, 2022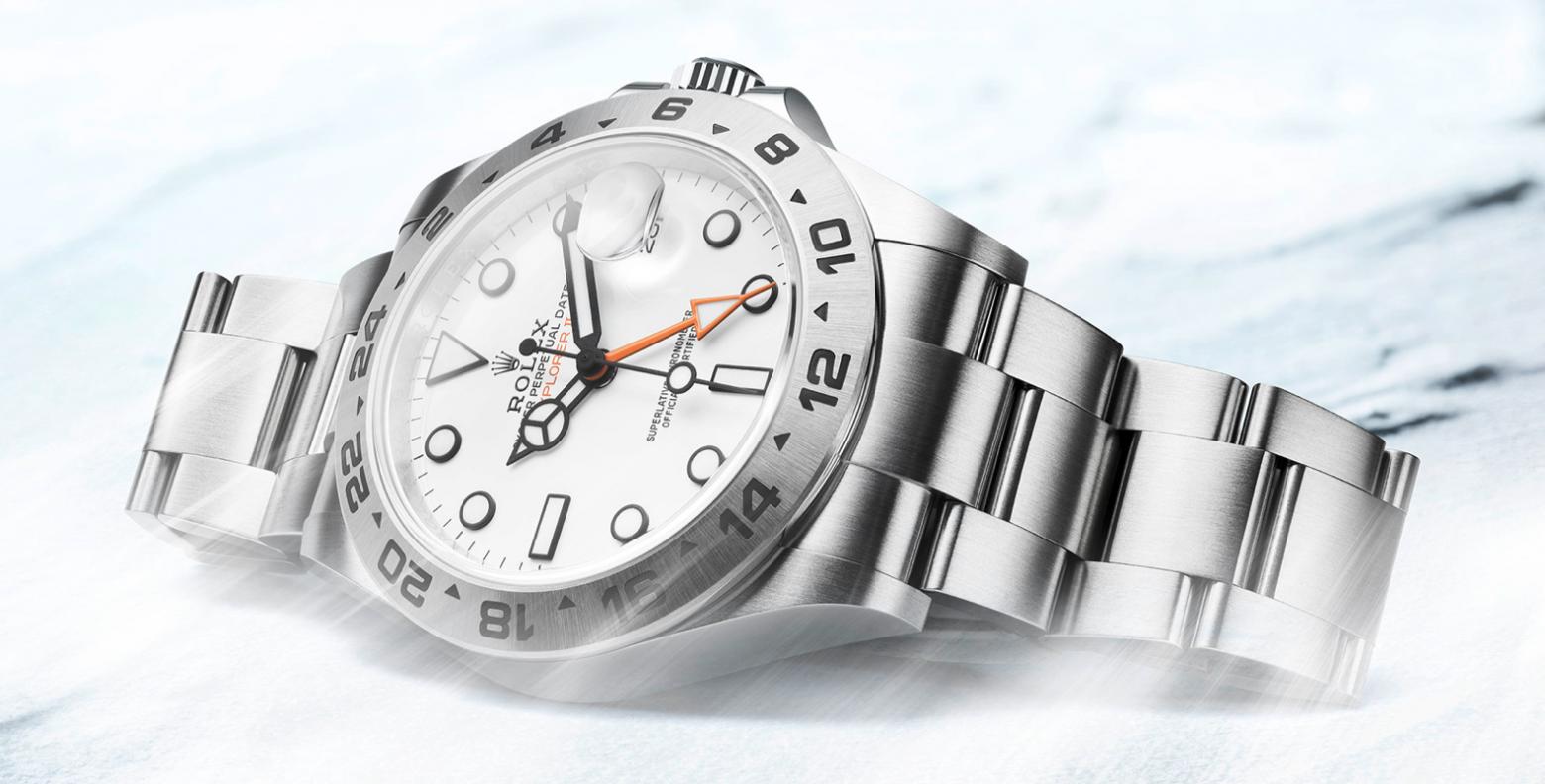 When you are new to the world of horology, one of the first things you need to take note of is the different kinds and classifications of watches out there. This helps you better differentiate one timepiece from another and serves as a stepping stone to know more about the specifications of a certain type of watch. 
The best way to start learning about the different types of watches is to understand the different movements that drive them. That is why, in this article, we will be focusing our attention on learning how an automatic watch work and what automatic watches have to offer. Read on to find out more!
How Does an Automatic Watch Work? 

If you are wondering just what an automatic watch is, it is a type of watch that uses either an automatic or self-winding calibre. This calibre is typically composed of different components such as springs, rotors, gears, and escapements. The main thing about the self-winding movement is that, as its name suggests, it is capable of winding itself automatically, thus powering a timepiece's every function.
Today, a good percentages of the watches available on the market are automatic watches. It is the go-to choice of consumers who love the sophistication and complexity of automatic timepieces. That said, automatic watches do have its share of pros and cons. 
How Does an Automatic Watch Work Using Its Movement?
Now that we understand automatic watches and their movements a little better, the question remains: how does an automatic watch work using a self-winding movement? Despite the complexity of the self-winding movement, the answer is quite simple. 
An automatic calibre uses kinetic energy to drive a watch. This kinetic energy comes from the movement of the wearer's wrist. Every time you move your wrist, the movement's rotor will spin. This creates an energy transfer that winds the calibre's mainspring. As the mainspring is wound, this same energy is then distributed to different parts of the movements through its gears and escapements. This ultimately leads to the ticking of the automatic watch's hands. 
As the wearer walks or shifts, the simple back-and-forth movement of their wrist generates more kinetic energy. Thus, the process will repeat, further powering the automatic watch. Overall, this system explains how an automatic watch work. 
Pros and Cons of Automatic Watches
Now that we have answered the question of how an automatic watch work, let us take a brief look at the strengths and weaknesses of the automatic watch. 
Pros
In comparison to quartz movements, automatic calibres are more sophisticated and intricately built. This complexity means that a certain level of craftsmanship and mastery over watchmaking is needed to create an automatic movement. Because of this, automatic watches tend to be more expensive and valued more highly than quartz watches, which can be mass-produced.   
Another advantage of automatic watches is that it has a longer lifespan compared to timepieces with quartz movements. This is mainly because it does not use any batteries. As such, any leakage or damage brought about by the use of batteries cannot occur in automatic watches. In fact, the watches you see passed on from one generation to another are typically equipped with mechanical calibers. 
As mentioned, automatic watches are more valuable. This makes them a better investment for collectors. A lot of the most sought-after timepieces out there are equipped with automatic movements because of factors such as their craftsmanship, quality, and the like. Hence, if you are looking for a nice timepiece to invest in, automatic watches are the smarter choice.
Cons
Since automatic timepieces are considered more valuable, this also means that it is more expensive to purchase in comparison to others. If you want to get your hands on a high-quality automatic watch, you would need to spend hundreds, if not thousands, of dollars for one. 
In relation to its longevity, automatic watches can only have long lifespans if they are well taken care of, making them quite high-maintenance. This means that you would need to get it checked by a professional every now and then if you want your timepiece to actually withstand the test of time. 
Best Automatic Watches to Add to Your Collection
After reading all about what an automatic watch is, you are probably curious about the best self-winding pieces out there. Well, look no further because we have curated a short list of the most popular automatic watches in the market. 
1. Seiko Prospex SRPE37K1

First up, we have the Seiko Prospex SRPE37K1, also known as the Seiko King Samurai. Boasting excellent Japanese craftsmanship, this is a model beloved amongst watch enthusiasts and collectors. 
This Seiko King Samurai watch is housed in a 43.8mm stainless steel case and a silicone strap in black. Affixed to the top of the watch case is a black ceramic bezel, which is marked with silver indicators for an elapsed time scale. 
The dial of this watch shows off a stylish, embossed waffle pattern in white. It is filled with thick hour indices and sizeable arrow-headed hands, along with a magnified date window at 3 o'clock. The hands and indices are all treated with LumiBrite, so that wearers can see the watch face even in the dark. 
This Seiko Prospex piece runs on an automatic Seiko Caliber 4R35. This is an in-house movement that the brand has been using since 2011. With a thickness of just 5.32mm, this Seiko movement consists of 23 jewels and beats at a frequency of 21,600 vibrations per hour (3Hz). It offers a solid power supply of over 40 hours. 
With a price tag of just $530 USD, this is a reliable and reasonably-priced option for novice automatic watch collectors. 
2. Rolex Submariner Ref. 116610LV

If you have a bigger budget to work with, you might want to consider the Rolex Submariner Ref. 116610LV. Popularly known as the Rolex Hulk, this automatic watch is one of the most sought-after timepieces in the market. It has a pristine reputation in the watchmaking world and is especially known for its durability and high-class aesthetics. 
This Rolex Submariner watch comes in a 40mm Oystersteel case and a three-link bracelet made of the same material. Its case is topped by a unidirectional elapsed time scale bezel, which is crafted from Oystersteel and a lustrous green Cerachrom insert. 
The dial of this watch boasts a rich sunray green finish which wonderfully complements its bezel. It has a straightforward layout comprising luminous hour indices in various geometric shapes, signature Rolex Mercedes hands, and a magnified date aperture at 3 o'clock. 
Underneath this lovely watch face, you can find an in-house Rolex Caliber 3135. This is a self-winding movement that is held together by 31 jewels and beats at a frequency of 28,800 vibrations per hour (4Hz). It possesses a reliable power supply of 48 hours. It is also equipped with bidirectional rotors and a Parachrom hairspring, which boosts its resistance to shocks and impacts. Finally, the Rolex Caliber 3135 is COSC-certified, thanks to its excellent precision rate of +/-2 seconds per day. 
If you are one of the many who are completely enamoured with this gorgeous Rolex automatic watch, be prepared to shell out over $47,700 USD to acquire one. 
Final Thoughts 
Automatic watch movements are arguably the most popular choice of watch mechanisms out there and for good reason. It has its fair share of pros and cons yet its advantages seem to resonate more with enthusiasts, and collectors. Now that you have an understanding of how an automatic watch work, we hope you are better prepared to start your watch-collecting journey. 
Photo Credits: Rolex and The Watch Company
Want to increase your watchmaking knowledge? Read this article all about the Miyota 9015!