Watch Guide
What Is An Automatic Watch?
Mar 14, 2019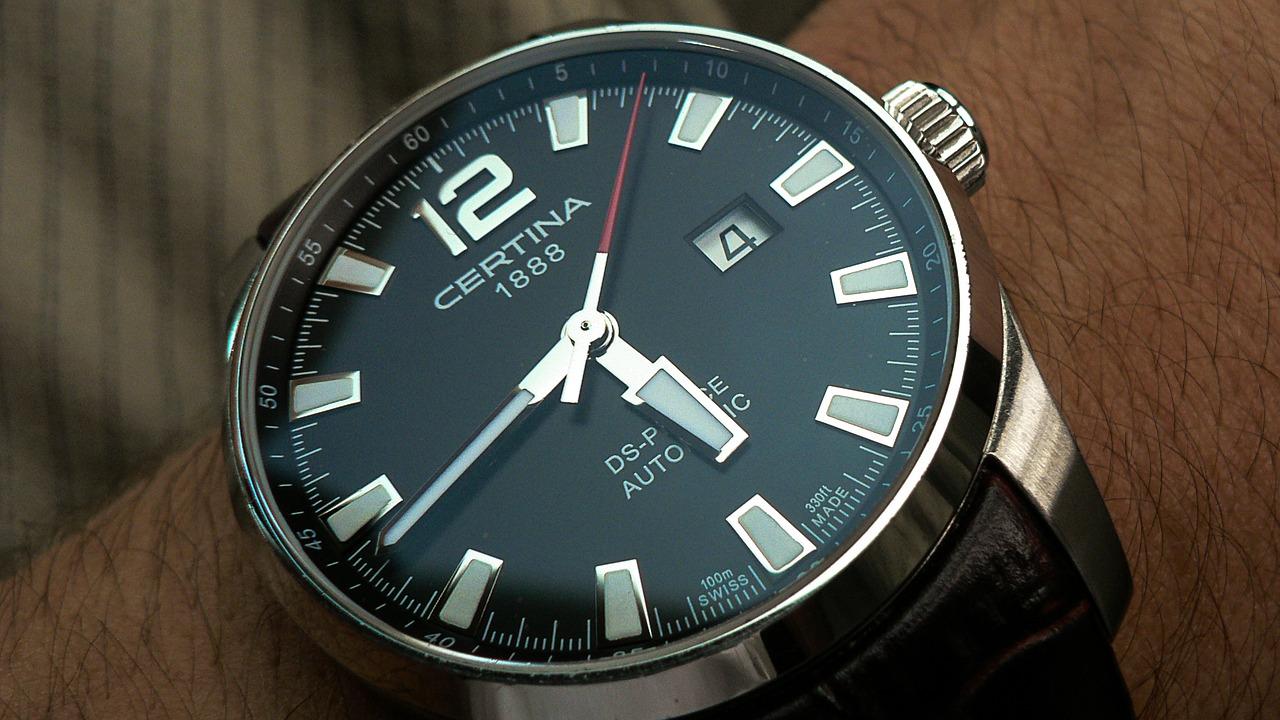 There are 2 types of watches: mechanical watches and quartz watches. The former is further classified into manual-wound movement and self-winding (or automatic) movement watches. For this article, we shall discuss the automatic watch.
Most newbies in the world of mechanical movements find themselves wondering just what an automatic watch is. So what exactly is the difference between an automatic watch and a manual-wound watch?
One of the best ways to differentiate the two is by the nature of their respective movements. On one hand, for a manual-would movement watch, you need to wind the mainspring, by using the crown on the watch to generate power. For a self-winding watch, on the other hand, your natural movements while wearing the watch will cause the mainspring to wind itself.

History of Automatic Watches
The first and earliest self-winding watch appeared in the 1770s. A Swiss watchmaker, Abraham-Louis Perrelet, invented a pocket watch which used a self-winding mechanism that would require one to walk for about 14 minutes to generate power. By early 1810, 4 different types of weight were in existence to enable the self-winding mechanism in watches. These were:
Side-weight – this involved pivoting the weight at the edge of the movement where it would self-wound by oscillating up and down. The jerking of the watch every time the weight hit the case generated power for the watches.
Center-weight – here, the weight would be pivoted at the centre of the movement where it would rotate clockwise and counterclockwise. The rotation was at 180˚ maximum and followed a bridge that was fitted to support the weight.
Rotator-weight – pivoted at the centre of the movement as well, this weight would rotate clockwise and counterclockwise just like the centre-weight model. However, it didn't have any bridge to block its movement. Thus, it rotated at a complete 360˚.
Movement-weight – with only one movement made in 1806 which used this design, this weight comprises the entire watch movement and was pivoted in the case.
Although various self-winding movement watches came out after Abraham's model, a true revolution of automatic watches began during World War I. In fact, the introduction of wristwatches proved to be much more serviceable than pocket watches. 
Swiss Mechanical Watches
Generally, people consider Switzerland to be the home of mechanical watches. For instance, you can find two of the best watch brands in Geneva. The region harbours this art up to the sparsely populated valleys where you'll find as many dexterous watchmakers as its dwellers. 
The term "Swiss Made Watch" often signifies the presence of high quality. Some leading Swiss watch brands have been competitively using modern technology to devise timepieces that can serve their consumers' needs wholly. This is especially true for mechanical watches.
 Some of the top brands that manufacture the best Swiss automatic watches include:
Patek Philippe

Based in Geneva, Switzerland, Patek Philippe is one of the most celebrated watchmakers worldwide. With unmatched ingenuity in watchmaking, Patek Philippe watches come with respected and sophisticated designs. 
At Baselworld 2018, Patek Philippe received a slew of positive reception following their new releases which astounded many.
Among those released was the 5208R-001 Rose Gold Grand Complications.
Created with an R CH 27 PS QI self-winding calibre, this watch showcases true horological craftsmanship. Besides being featuring an ebony black sunburst dial, it also includes a minute repeater and a chronograph with a 60-minute and a 12-hour mono-counter.
The 5740/1G-001 NAUTILUS is another model from the renowned Swiss brand.
This timepiece is coupled with an ultra-thin auto 240 Q self-winding movement. In addition, it has a new fold-over clasp, thereby enhancing maximum security when worn.
This timepiece also features white gold hour markers which glow in the dark and a 22K gold mini-rotor in its mechanical movement. In addition, it includes several complex time functions such as a perpetual calendar, moon phases, date and month feature, and a leap year feature.
Rolex

Essentially, no list of the best Swiss automatic watches is ever complete without a Rolex. Based in Geneva, Switzerland, this iconic watchmaking company has always proven to be in tough competition with its top-notch inventions. Furthermore, it focuses greatly on the creation of precise and robust timepieces which are highly reliable and maintenance-friendly. 
Rolex has also been able to incorporate technology into their automatic watches. Interestingly, the company prioritizes evolution more than revolution. 
One example is the 31mm 278288RBR Rolex Datejust Yellow Gold Diamond New watch which is quite a beauty to behold. This women's watch features shining diamonds spread over the bezel and the Malachite dial.
With a new 2236 self-winding caliber, this mechanical watch can reserve power for up to 55 hours. Additionally, its winding crown has an impermeable Twinlock system that enhances its water-resistance feature up to 100-metres. 
Another notable Rolex watch is the New Rolex Rainbow Daytona 116595RBOW which boasts of vivacious gemstones and Everose gold. This new Rolex Daytona watch has 36 brilliantly-cut multicolour sapphires and 56 baguette-cut diamonds in its middle case. Moreover, it features a 4130 automatic calibre, developed and manufactured in-house by Rolex. It is also capable of reserving power for up to 72 hours.
Zenith

Zenith was launched by twenty-two-year-old entrepreneur Georges Favre-Jacot in the municipality of Le Locle. This iconic company is famous for creating impressive and innovative automatic watch timepieces.
Zenith's creators include only the best in their timepieces, and they believe that the Zenith Defy marks the future of Swiss watchmaking. This year, Zenith designers created the new 49.9000.670/77.R782 Black Skeletonized Defy Classic which features an automatic Elite 670 SK movement, all created in-house.
With its dark-coloured theme, this unique mechanical timepiece fits best in any collection of men's automatic watches. Additionally, it blends perfectly in whatever setting, whether at a formal event or underwater.
Conclusion
The durability of an automatic movement watch is always dependent on the watch owner. Remember, mechanical watches are designed to rely on your body motions to generate power. As such, you must exercise proper care and maintenance.
It's recommended that you get a watch winder to protect your watch from external elements. This also ensures that your watch is always well-charged.
So, ready to purchase your own automatic watch?
If you enjoyed this article, be sure to have a look at Premium Casio Watches Every Man On Budget Should Have.