New & Feature
All About Vintage Watches And How To Buy One
Sep 29, 2019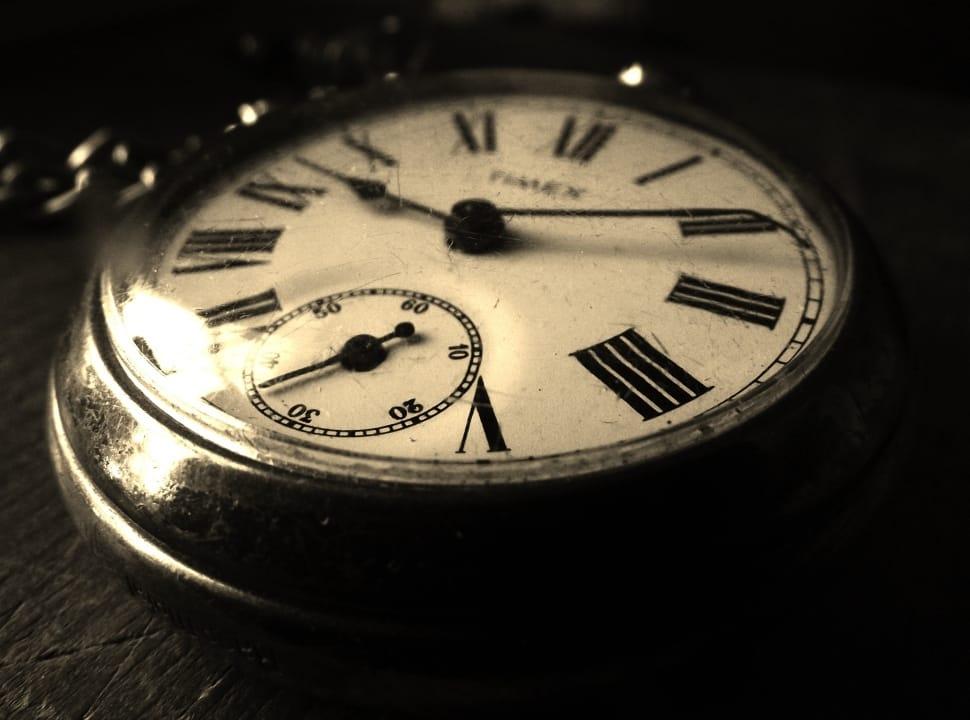 Watch collectors or people who have a deep appreciation for horology love a good vintage piece. Vintage watches are considered valuable and highly sought after for several reasons. These watches are a unique expression of a person's identity, personality, or style. 
Recently, the market for vintage watches is popularly increasing. More and more people would like to purchase one for their own. If you're one of them, here's everything you need to know to guide you in buying your first ever vintage watch.
What makes a vintage watch? 
Generally, a watch can be called "vintage" when it is 20 years older or more. But when it is over 100 years, it's considered more of an antique piece. Vintage watches also possess different characteristics such as provenance (history and origin), high-quality condition, excellent craftsmanship, and traditional process of watchmaking. 
Vintage watches can be classified into two basic types: estate/important timepieces or preowned watches. Estate or important timepieces are the holy grail of watch enthusiasts. The importance and value of this watch are determined based on its lineage. Often, these watches may be of a high caliber, limited edition, or have intricate complications. Another aspect to consider is the history behind the previous owner of the watch. An example of this would be Mahatma Gandhi's Zenith pocket watch that sold for $2,096,000.

Preowned watches are more common and affordable than estate watches. These watches are also called "used watches". You can easily find a lot of them in online stores, flea markets, or antique shops. The quality and condition of the watch usually determine the price. For instance, a preowned Breitling Superocean (originally priced at $10k +) can be purchased for sub $2k.

Why Should You Buy a Vintage Watch?
Every vintage watch tells a story and has lived a long life. It has stood the test of time, therefore a perfect definition of being "timeless". Wearing a vintage watch is also like carrying some significant history on your wrist. 
If you've always wanted to buy a quality, luxury watch for a lesser price, a vintage watch may be a good opportunity. You can acquire good deals and amazing bargains like a Rolex 34mm Air-King or manual wind Precision for less than 1.5k. 

Buying a vintage watch can also make a good investment depending on the value of the watch. You can easily sell or pawn the watch if you are in sudden need of money. 
Vintage watches are unique and possess a lot of character. Owning one brings you some form of satisfaction and a kind of authenticity that will set you apart from the others. 
Questions to Ask Before Buying a Vintage Watch
What's my niche?
A vintage watch can be a very broad term. If you look it up online, you can find lots of vintage watches from various brands at different prices. Know what you would like to focus on so you can plan for it and set a budget.
How many watches are you planning to buy? Are you trying to start a vintage watch collection? Or do you just want to invest in one good quality, luxury brand? There are lots of options for vintage watches with lots of brands to choose from. Prioritize the type of watch you need and its features based on your personal preferences, lifestyle, and budget.

What Should I Know About This Watch?
After knowing what kind of watch or brand you are planning to buy, start researching and learning more about the particular model. It is very essential to educate yourself so you wouldn't fall into the trap of buying a fake vintage watch. Pay attention to the details as sometimes the tiny differences can be quite hard to tell.
Have a look at watch websites and shops, join online forums, read articles, talk to other watch enthusiasts or collectors, and try to get as many insights as you can. Doing so will develop your knowledge and expertise and can expand your network. 
Which Brand Should I Choose?
Finding a brand for a vintage watch can be overwhelming. There are numerous labels available in the market. Every brand caters to an ideal customer profile. Their brand story, logo, and design are all focused on a specific target market.
You should be able to find a brand that suits and aligns with your personality and preference. It must be something you truly connect with then stick with it. 
Where Can I Find a Good Watchmaker?
Finding a competent watchmaker is also a crucial part if you want to start owning and collecting vintage watches. Vintage watches are delicate and need proper maintenance. Should anything go wrong, a good watchmaker will be able to fix and repair it. 
Every watchmaker has their expertise. Some like to restore vintage timepieces, while others prefer to work on modern high-end watches. It is important to find a licensed watchmaker that is capable of ordering new parts from watch manufacturers. 
For some vintage watch brands like Universal Geneve and Pierce, some parts and movements are very hard and nearly impossible to find. Your watchmaker must have a large stock of parts for these movements or at least have a wide network to be able to source them. 

Where Can I Find a Good Dealer?
If you plan on purchasing your first vintage watch, it would be best to get it from a trustworthy dealer. eBay might seem like a good place that offers plenty of options, but it is also filled with fake and unauthentic watches. 
A good watch dealer provides more reliable services. You can get a warranty, or you can return the watch for a repair or a refund if something goes wrong within the specified period. It might cost you more but it will guarantee that the vintage watch will be genuine. 
You can also find reliable sellers in watch forums and communities. Experienced collectors may be able to help you find something and give you more information about your preferred watch. Most of them also have watches for sale. 
How to Buy a Vintage Watch
Assess the Condition
It is essential to focus on the overall condition of the watch. This determines how valuable the watch is. Look for any damage on the casing and the surface such as dents, scratches, chips, or engravings. These outer parts are crucial because it will be difficult and expensive to restore them without compromising the originality of the watch. 
The condition of the movement is also very important. Although, a competent watchmaker can fix this for you. 

Dial
Check the clarity of the dial and crystal. Look for any spots and moisture stains that might signal that the dial is already damaged. The moisture stains can also cause damage to the movement of the watch. Also, look at the back of the dial and see if there is any damage from oxidization and rust. 

Often, square or rectangular dials possess damage in the corners and around the edges. You cannot do something about it so carefully choose a watch that is in good condition. 
Case
Are there any significant scratches on the case? How many are they? Review the sharpness and clarity of the lines and edges of the case. If they appear less sharp or clear than usual, the watch may be overpolished, making it less valuable and desirable. 

Check for any plating loss. This usually happens to gold plated or chrome plated watches. Although, it highly depends on the watch itself. There are still good chrome or gold plated watches out there.
Lume
Ideally, the lume of the watch should be the original one from the manufacturer. Look at the color to find out if it has been re-serviced or try exposing it to UV light. If it appears to be too clean and glows brightly, it is likely a relumed watch. An untouched vintage watch should have a naturally faded luminescence. 

Modern watches may give you high functionality because of their use of the latest technology in watchmaking, but vintage watches will always remain a classic choice. These timepieces are historic, uniquely attractive, a worthy investment, and will only get valuable as years go by. No matter what your personality or style is, rest assured that there's a perfect vintage watch for you.
Now that you're all set and ready to buy your first vintage watch, check out these vintage pieces from Rolex, Omega, and Panerai.