New & Feature
Top Audemars Piguet Watches Every New Collector Should Have
Sep 30, 2019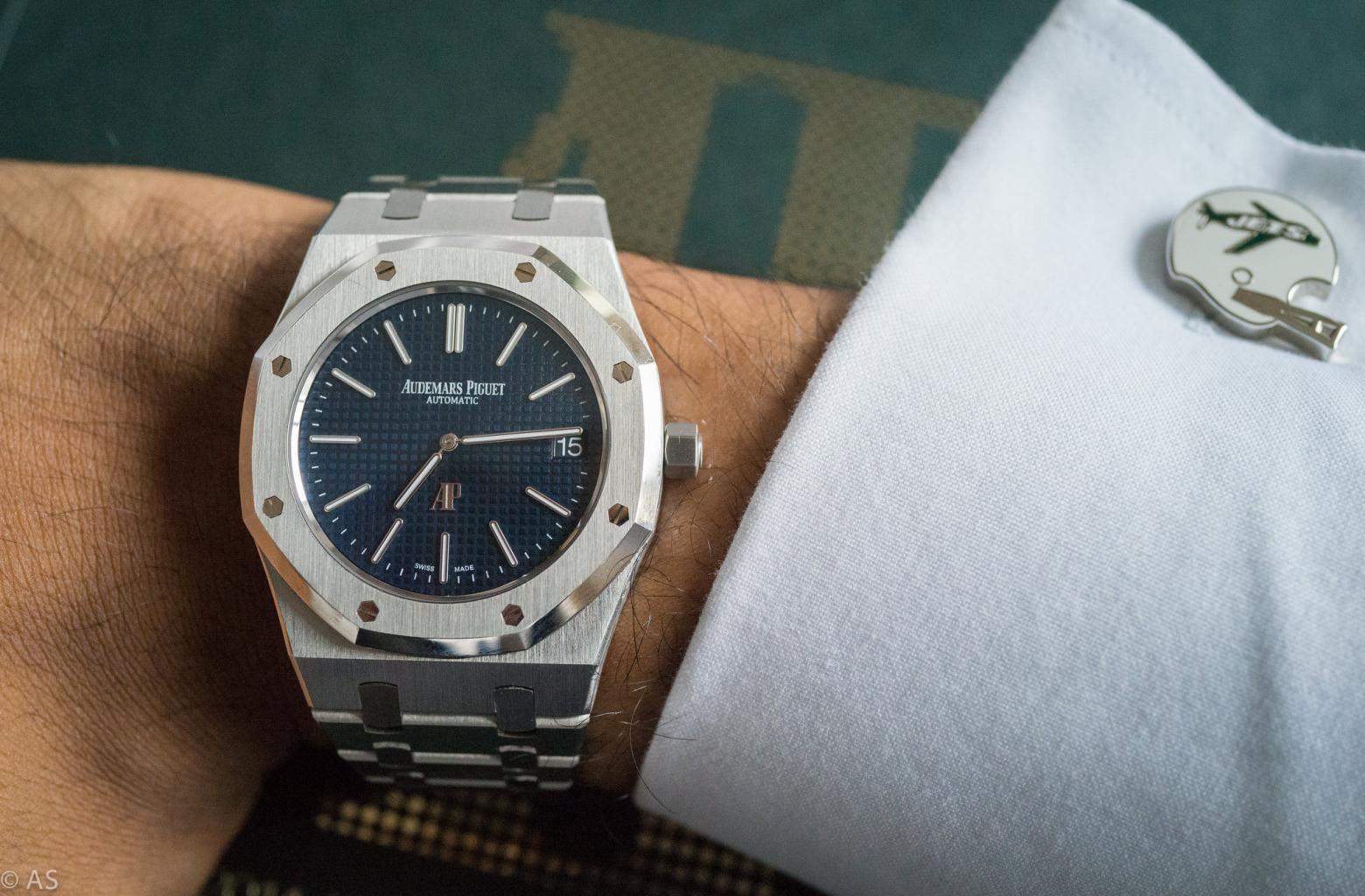 In order to be a good watch collector, one needs to have brilliant technical knowledge in the field of watchmaking.
Due to the ultimate value and reputation attached to Audemars Piguet watches, copycats have progressively tried to replicate these models. As a result, consumers of the iconic Swiss brand end up purchasing unauthentic models that don't resemble the actual watch.
Since its launch in 1875, Audemars Piguet has been revolutionising its watch lineup with unmatched design. Such design features a blend of traditional craftsmanship with a modern aesthetic. Audemars Piguet has about 8 collections comprised of classical timepieces, including limited-edition models like the Millenary.
New watch collectors can also explore the Royal Oak lineup — Audemars Piguet's most popular collection. Because of their unmatched aesthetic attributes, Royal Oak watches have seen prominent usage in the celebrity world. Additionally, Royal Oak models are fairly priced, with some selling at less than $12,000.
5 Utmost Audemars Piguet Watches For New Collectors
1. Audemars Piguet Royal Oak Concept Tourbillon Chronograph

Since launching in 1972, the Royal Oak collection remains iconic for its unique designs. Examples of these are octagonal dials and tapisserie patterns. In the music industry,  celebrated stars use Royal Oak watches extensively including Rick Ross, Lil Wayne, and Jay-Z.
For Jay-Z, Royal Oak watches have become his preferred timepiece since 1997. This is because he reportedly finds their complicated design more interesting as compared to giant chains made of diamonds or gold. On several occasions, the 22-time Grammy winner has sported Royal Oak Concept models, including the renowned Tourbillon Chronograph.
The sophistication of the Audemars Piguet Royal Oak Concept Tourbillon watch makes it a perfect item for AP watch collectors. Additionally, this model features stupendous architecture and is totally marvelling.
At the front portion and caseback, the timepiece is fitted with a crystal clear sapphire crystal which is scratch-resistant and provides 100-metre water resistance.
Though there's no doubt the 44mm 18K Rose Gold case is an eye-catcher, the most prominent feature of this watch is its dial. The main plate of the installed calibre 2941 hand-wound movement acts as the dial. Meanwhile, its time indicators mark the watch's inner brown bezel.
Besides its exquisite elegance, this watch also provides its wearer with some convenient features. These include a minute counter, a power reserve indicator, and most importantly, a 237-hour power reserve!
2. Audemars Piguet Royal Oak Offshore Chronograph Volcano
Sophisticated, stylish, and ultimately accurate, the Royal Oak Offshore Chronograph Volcano watch exudes the beauty and high-precision that men like LeBron James need when shooting hoops.
As a model of its own kind, this watch blends the classic octagonal bezel of Royal Oak with brilliant orange accents. On its 42mm stainless steel case, eight hexagonal screws hold the bezel. These help support the Sapphire crystal protecting the black "Méga Tapisserie" dial and the inner bezel with the tachymeter scale.
To ensure its usability at night, this watch's white-gold hands come with luminescent material.
To ensure reliable time tracking, this watch comes with a 59-jewel calibre 3126/3840 self-winding movement. This allows the wearer to enjoy a power reserve lasting 50 hours, as well as excellent functions such as a chronograph, tachymeter, and even a date display.
3. Audemars Piguet Royal Oak Offshore Diver

Nothing is more exciting to a diver than a wristwatch that he/she can sport on land whilst supporting underwater activities.
The Offshore Diver watch is an automatic timepiece primarily for dive enthusiasts. Though grouped among fairly pricey AP watches, this model includes exceptional features such as a rotatable inner bezel with a diving scale.
Equipped with a 40-jewel calibre 3120 self-winding movement, this watch is capable of reserving power for up to 60 hours. At the same time, it can provide an accurate 6 beats per second.
Additionally, this model features a "Méga Tapisserie" dial and white gold hands, as well as hour-indicators coated with luminescent material. These enhance its readability, especially when used in touring the great depths of the dark blue sea.
Due to its tightly screwed steel case and sturdy glare-proofed sapphire crystal, this watch is water-resistant for up to 300-metres. As such, not only is it a convenient dive watch, but it's perfectly precise as well.
4. Audemars Piguet Royal Oak Offshore Chronograph

For lovers of exotic speedo gauges and burning slick tire smell, the Offshore Chronograph is a suitable choice, thanks to its sleek racing design. This model features a silvered "Méga Tapisserie" dial coupled with white gold luminescent hands and classy sub-dials for extra elegance.
Apart from the black ceramic bezel screwed on the stainless steel 44mm case, this model also has a silvered inner bezel. This is boldly calibrated with a tachymeter scale to help in speed calculation.
Additionally, this watch includes a calibre 3126/ 3840 self-winding movement which works with 59 jewels to power various functions. As such, wearers can utilize high-precision time counters as well as a 50-hour power reserve.
For a fine secure fit, this watch features a hypoallergenic rubber strap with a rustproof and durable steel pin buckle.
5. Audemars Piguet Millenary 4101

Unlike Royal Oak models that feature an octagonal bezel, the Millenary 4101 watch includes an elliptical highly-polished bezel on its stainless steel case. Despite not being part of the Royal Oak lineup, this watch has been included on this list due to its special dial design.
The AP Millenary was first released in 1995. Current limited-edition versions of this watch all have an off-centred dial and a notable balance wheel. In addition, it includes an anthracite dial with rose gold hands and Roman numerals. An additional black second-dial is also attached to the VII & VIII markers.
To guarantee an amazing ultra-luxurious experience for its wearer, this watch comes in sturdy sapphire crystal. Meanwhile, its Geneva Stripes finish comprises not only of visible splendours of the installed calibre 4101, but perlage on the back of the movement as well.
Conclusion
Due to its eminence, various watch fans and celebrities use Audemars Piguet watches. Thus, it's recommended for new collectors to stock their displays with iconic Royal Oak models and even special editions of the Millenary.
Remember that with every iconic watch added to your collection, the more timeless it becomes.
If you enjoyed reading this article, feel free to discover Two-Tone Rolex Yacht-Master Watches for Your Open Seas Adventures.