New & Feature
Your Ultimate Guide to the Patek Philippe Watches
Apr 13, 2020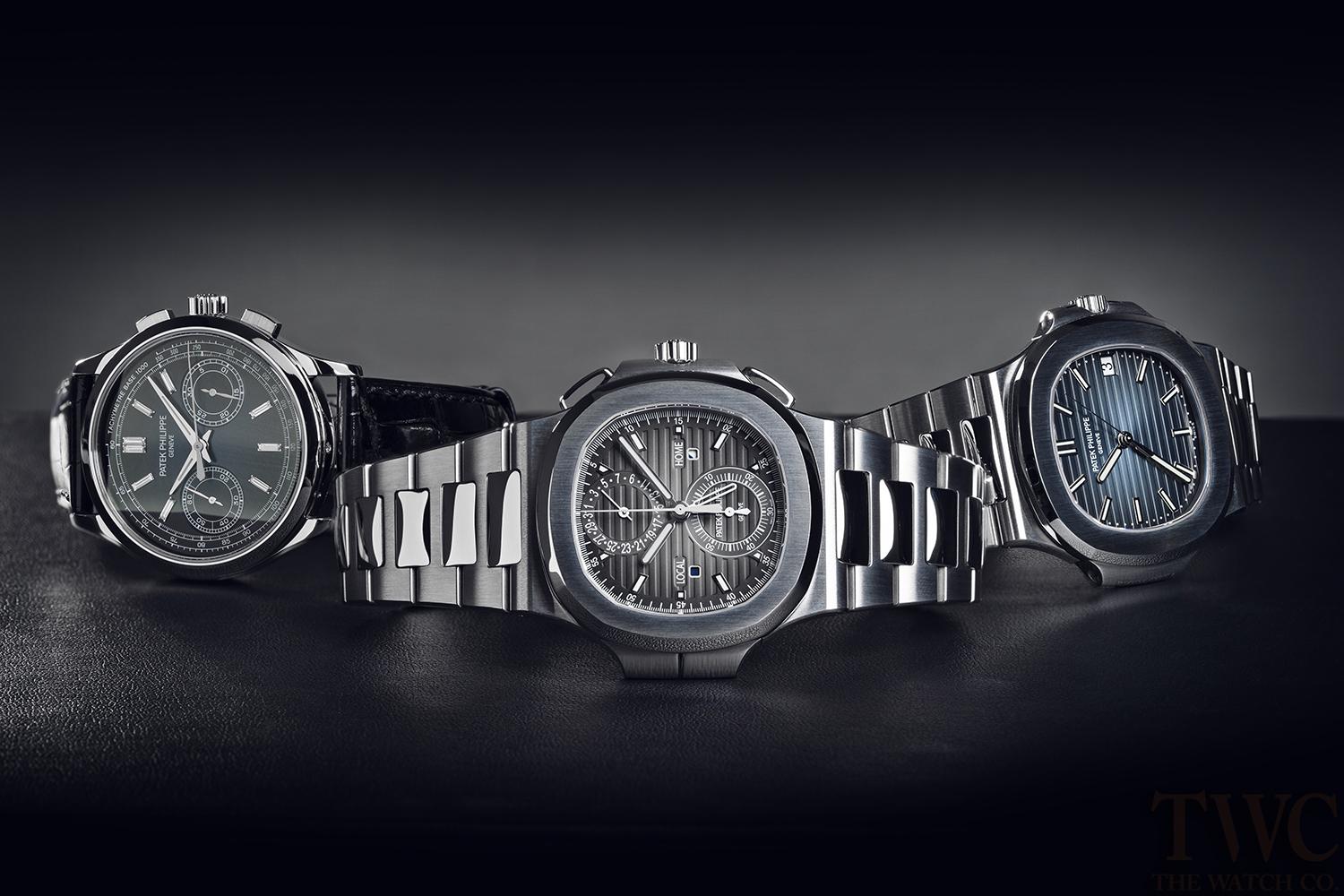 When it comes to luxury watches, Patek Philippe has definitely set the bar high. For a brand that has been around for almost two centuries, one could wonder how this watchmaking giant has not only stayed in the game but remained at the forefront.
Let's take a look at the story behind Patek Philippe watches, their best collections, their legacy, and everything else you need to know about the luxury watch brand.

About Patek Philippe
One of the oldest watchmakers in the industry, Patek Philippe has quite the history and reputation. Since its establishment in 1839, Patek Philippe has consistently produced high-quality luxury Swiss-made timepieces. It is the last standing independent, family-owned watch manufacturer in Geneva.
The brand's strong foundation and success centre around the 10 values that compose their corporate mentality. These values include independence, tradition, innovation, quality and fine workmanship, rarity, value, aesthetics, service, emotion, and heritage.
History of Patek Philippe Watches
In 1839, Polish watchmaker Antoine Norbert de Patek, along with François Czapek, founded Patek, Czapek & Cie, which would later become Patek Philippe. The duo, however, did not have a strong partnership, and they eventually parted ways, finding different business partners to replace each other.
This was where Jean Adrien Philippe came in. Philippe was the inventor of the keyless winding and hand-setting system and even received a bronze medal for his invention at the Industrial Exposition in Paris in 1844. A year later he was able to successfully patent his keyless winding and hand-setting system. 
Jumping a bit forward to 1851, the partners decided to change their company name to Patek, Philippe & Cie – Fabricants à Genève. In that same year, the company gained the attention of Queen Victoria herself. At the Great Exhibition in London, the queen admired and acquired one of the keyless pendant watches from Patek, Philippe & Cie.

Already gaining quite the attention, especially from notable figures, the brand soon became a force to be reckoned with in the watchmaking business. In 1868, Patek Philippe would yet again make history by creating the world's first Swiss wristwatch, which they made especially for the Countess Koscowicz of Hungary. 
In the 1880s to the 1900s, Patek Philippe would patent several items such as the precision regulator in 1881, the perpetual calendar mechanism for pocket watches in 1889, and the first double chronograph in 1902. Additional firsts would also make its way to the company history such as the first complicated ladies' wristwatch in 1916, first split-seconds chronograph in 1923, and the first wristwatch with a perpetual calendar in 1925. 
A Change in Ownership
A big change would come to the company in 1932. The company experienced trouble as a result of the Great Depression. But luckily, brothers Jean and Charles Henri Stern decided to invest and essentially save the company. Since then, Philippe Patek has been under the ownership of the Stern family.

The company continued with its success, even winning a record number of first prizes for precision in the 1944 Geneva Observatory. And in 1956, Patek Philippe put out another first into the world with the first-ever all-electronic clock. With an already impressive record, Patek Philippe once again wowed the watchmaking industry by achieving the world timekeeping precision record for a mechanical watch at the 1962 Geneva Observatory. What's even more amazing is that this record remains with Patek Philippe for almost 60 years and is yet to be beaten by any other watch.

To mark the company's 150th anniversary in 1989, Patek Philippe released the Calibre 89, which has 33 complications, the most in a portable timepiece. A few years later in 1996, the company decided to move its production facility to Plan-les-Ouates, Geneva. With a new home, Patek Philippe launched the Sky Moon Tourbillon in 2001. The Sky Moon Tourbillon was their most complicated wristwatch with a double face. 
Patek Philippe's Righ Heritage
With its 180 years of existence, Patek Philippe has produced many firsts, patented many things, and got the attention of many notable figures. Let's have a quick rundown of these patents and the famous figures who have loved their Patek Philippe timepieces.
As mentioned earlier, Patek Philippe has patented the following: precision regulator, the perpetual calendar mechanism, and the first double chronograph. But here are all the other patents that were not mentioned in the company's history above:
Patek Philippe Gyromax balance in 1949
Self-winding mechanism caliber 12-600at in 1953
Timezone watches in 1959
Ultra-thin automatic caliber 240 in 1977
A secular perpetual calendar with retrograde date indication in 1986
Annual Calendar mechanism in 1996
Aside from their patents, Patek Philippe also took pride in not only gaining the attention of notable people in history but also creating specific timepieces just for them. The first of which was Countess Koscowicz of Hungary who became instrumental in the creation of the first Swiss wristwatch. Then there was the Packard, named after and created for James Ward Packard.

Patek Philippe would also receive a commission from banner and watch collector, Henry Graves Jr. who would, later on, be famous for owning the most complicated watch. The watch in question, the Patek Philippe Henry Graves Supercomplication, had 24 functions and would hold the record for the most expensive timepiece sold at an auction. Other notable people in history who've grown a liking to a Patek Philippe watch include Queen Victoria, Queen Elizabeth II, Albert Einstein, John F. Kennedy, and Nelson Mandela.
Best Patek Philippe Collections
Patek Philippe has produced some great collections throughout the years. Here, we'll take a look at five of their best current collections.
1. Patek Philippe Grand Complications
The Grand Complications collection pays tribute to the impeccable craftsmanship behind Patek Philippe. In just this century alone, Patek Philippe was able to produce the most complicated portable timepiece in the world — twice. The ability to perfectly execute such complicated watchmaking is a testament to the Patek Philippe standard of craftsmanship.

2. Patek Philippe Complications
Similar to the Grand Complications, the Patek Philippe Complications series gives a nod to the supreme test of ingenuity in watchmaking. This collection upholds the longrunning Patek Philippe tradition for complications. The series showcases the brand's expertise and knowledge in the art of watchmaking.

3. Patek Philippe Calatrava
The Calatrava exemplifies legendary purity. The collection offers watches in clean minimalistic designs and incorporates pure lines to create an elegant-looking dress watch. It is a collection that illustrated timeless perfection. 

4. Patek Philippe Nautilus
The Patek Philippe Nautilus collection epitomises elegance. This collection features rounded octagonal bezels, horizontally embossed dials, and ingenious porthole construction. It's your classic sports watch showered in elegance. It brings together an active lifestyle with a classy vibe.

5. Patek Philippe Aquanaut
Similar to the Nautilus, the Aquanaut sports a rounded octagon bezel. The difference is that the Aquanaut has a more contemporary and chic look. It has a tropical strap that is ultra-resistant to wear, salt water, and UV radiation. 

How to Spot a Fake Patek Philippe Watch
Spending a huge ton of money on a watch only to find out that it is not authentic can be a real pain in the bank account. And with counterfeiters becoming better at replicating luxury watches, it is quite important to figure out how to spot a fake Patek Philippe watch before making the big purchase. Here are some things you can look at to hopefully help you spot a dupe.
The first indicator for a fake is the price. If it's a fake Patek Philippe watch, it will cost less than the original. So, it's best to have an idea of the usual price range of Patek Philippe watches. If the watch you are inspecting is suspiciously much cheaper than the typical price range, then it's too good to be true. 
Next, take a look at the quality of the metal. Patek Philippe watches are often made from gold, platinum, or stainless steel. And these metals would typically have a weight to them. So, hold the watch in question and if the weight feels off, then maybe think twice before purchasing it. 

Another way to spot a fake is to really inspect the detailing. Take a look at the crown, for example. An authentic Patek Philippe watch would have a fully furnished crown. Also, carefully look at the detailing. Sloppy detailing for a supposedly luxury watch is a dead giveaway.
The best way, however, to ensure the authenticity of a Patek Philippe watch is to purchase them from an authorized dealer. To find out more about where to buy Patek Philippe watches, refer to the next section.
Where to Buy Patek Philippe Watches
Being a luxury watch brand, you probably won't find an abundance of Patek Philippe watches at your local department store. Never fret, though, since Patek Philippe has a store locator on their official website which will help you find the nearest authorized retailer to you. You could also go the online route, and purchase a watch from reputable online watch stores.
How to Maintain Your Patek Philippe Watch
Proper care and maintenance are crucial in prolonging the longevity of your luxury watch. So, here are some tips that will help you take care of your Patek Philippe watch.
If you own a manually-wound or self-winding watch, it's best to have it serviced at authorized Patek Philippe Service Centers every five years. For your manually-wound watch, Patek Philippe suggests that you wind it every day at around the same time each day. This is to help protect the movement. For your self-winding watch, on the other hand, you can manually turn the crown a few times to bring it back up to speed if your watch stops running.

When taking care of your leather watch, you must note that the leather might age prematurely when exposed to water or excessive sunlight. Patek Philippe also recommends that you take the watch off at night to let the leather breathe. 
For general care instructions, we suggest that you avoid wearing other accessories on the same wrist you are wearing your Patek Philippe watch to avoid scratching. You should also avoid exposure to extreme temperature fluctuations, magnetic fields, salt water, and chlorinated pool water. 
Patek Philippe Watches' Selling Points
What makes Patek Philippe so successful? What's the appeal? Well, for watch collectors and enthusiasts out there it can probably be summed up in three selling points: rarity, craftsmanship, and an unmatched legacy.
Rarity
The appeal that Patek Philippe watches have on avid watch collectors lies in the brand's rarity. Patek Philippe watches take painstakingly long to create, and thus the number of watches produced per year is significantly lower than other watch brands. In comparison, there are not that many Patek Philippe watches out there, which makes them all the more special. It's no wonder so many wishes to own a Patek Philippe watch since not many have the pleasure and honor of owning one.
Superb Craftsmanship
As mentioned above, Patek Philippe watches take a long time to make. This just shows how much craftsmanship is put into creating one, spending so much time making just one watch. Patek Philippe has proven again and again to the watchmaking industry that it is a god in terms of craftsmanship. In its history, Patek Philippe was able to produce so many innovative pieces, a lot of which were so complicated that only highly-skilled craftsmen could have achieved it. 

Trusted by the Great
When even the most notable people in history trust the brand, that must say something. From royalty to presidents to scientists, Patek Philippe has become the luxury watch of choice. It has become a brand so well-loved and trusted one would think you could never go wrong with a Patek Philippe watch. If Queen Victoria and Nelson Mandela approve of the brand, who are we to think otherwise?
Final Thoughts
Patek Philippe is a brand that has made itself continuously relevant throughout its entire 180-year run. It brings the much-complicated art of handcrafted watchmaking into contemporary times. A brand that is tested and true, Patek Philippe has gained the respect of not only the watchmaking industry but even of big figures such as the queen and a few presidents. Patek Philippe has revolutionised watchmaking from creating the first Swiss-made wristwatch to breaking and holding records for precision. With all that it has accomplished throughout the years, it is always a joy to see what Patek Philippe has in store for us in the future.
For more reviews on luxury watch brands, check out our guide on what you need to know about Montblanc Watches.