Watch Reviews
A Closer Look At A Pioneer – The Zenith El Primero
Mar 27, 2019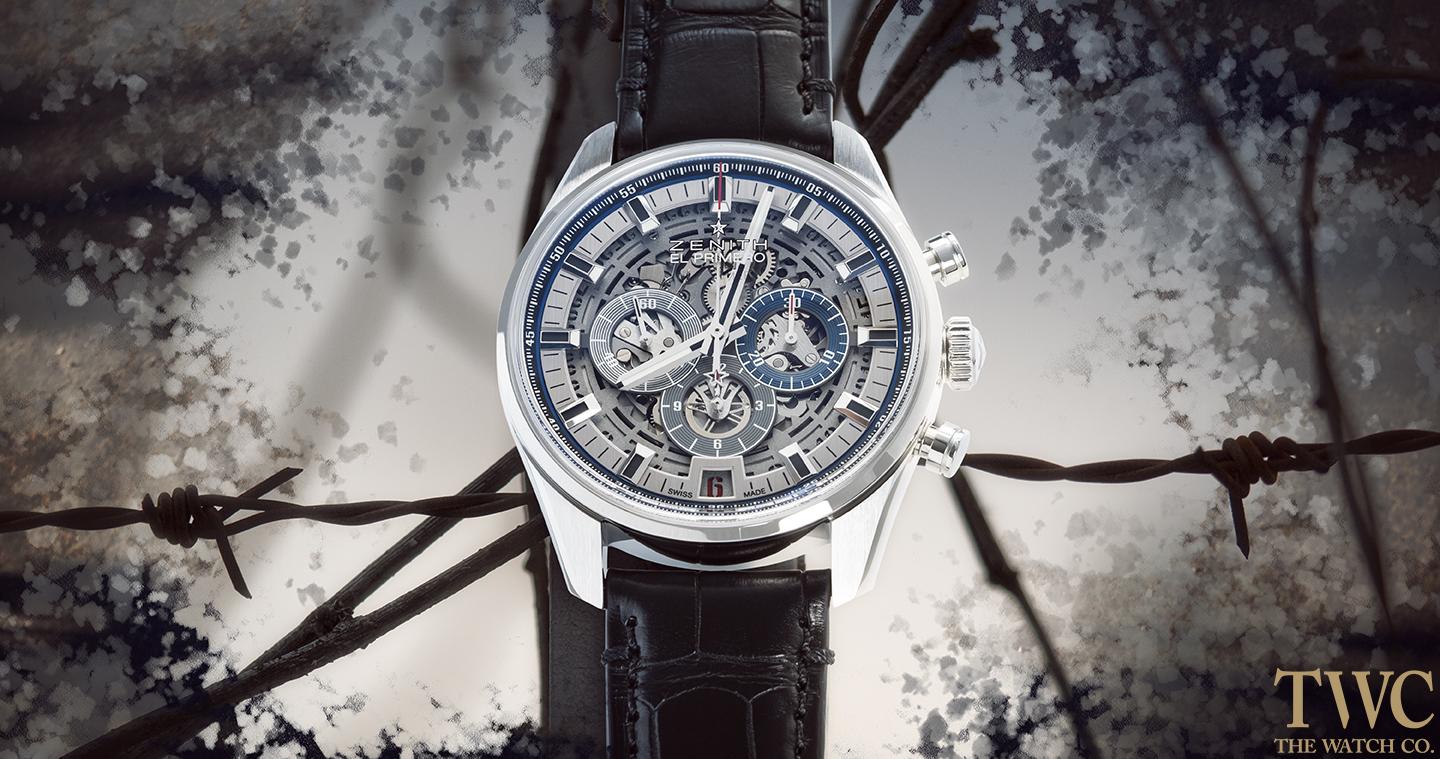 In the world of watches, standing out is quite a difficult thing to do. Even well-known brands cannot make every single product a popular hit. Rarely do products like Zenith El Primero manage to really cut through the crowd and become an icon worth remembering.
If you have any familiarity with the history of chronograph watches, you probably owned one too, and it would be no surprise if you came across a hand-wound chronograph watch. The reason we bring this up is that up until the year 1969, all chronograph watches had the same problem: manually winding them every single morning, which was pretty much a ritual in itself. And yes we literally mean ALL of them.
The Zenith El Primero, rightfully called the "first one", was the first-ever automatic chronograph watch. This completely changed the landscape of watches back then by introducing this revolutionary upgraded movement.
A Brief History of Zenith El Primero
The word El Primero is Spanish for "the first" and it was probably the most suitable name it could have. The development of this watch was basically a race against time with Seiko and Chronomatic movements. While each took around 7-8 years to develop, Zenith aptly called it El Primero as it was first to launch.
Even though it was not the first one to actually come out commercially, it has another big importance. While there were several automatic movements created, this is one of the few that the industry is still seeing. Being able to celebrate half a century of continuity because of quality is what makes this watch truly stand out. It is truly one of the greatest icons in men's watches.

A Watch that Almost Died?
The introduction of quartz as a more accurate movement style brought a big shock for mechanical watches. A lot of companies started moving their business to quartz and mechanical watchmaking started to fade away. Since the Swiss watch industry faced a crisis, a Chicago-based company bought Zenith.
As is the case with all such acquisitions, the company decided to put an end to the Zenith El Primero chronomaster as well. Charles Vermot, a chronograph specialist who had worked on the Zenith El Primero, decided to take action and save the watch. He slowly and gradually started hiding plans, tools, and presses required for the building of the El Primero, thereby disobeying orders.
While taking these steps could have cost him dearly, Vermot was able to save years of development. Ebel was the first company to use this movement as the movement in some of its models.
High-Frequency Movement
There aren't many watches that boast a high-frequency movement. In the year 1969 when the El Primero saw its launch, this fact stood out even more so. Girard-Perregaux was able to produce amazing results at the Neuchatel Observatory trials in 1966 for producing this exact thing.
It was no wonder that F.A.R, the laboratory winning the same award, was responsible for developing the regulator for El Primero. It is important to understand what high-frequency means. To put it in simple words, the higher the beating frequency of the watch, the more accurate it is going to be.
At a whopping 36,000 vibrations an hour, the Zenith El Primero second hand was capable of moving 10 times per second. This meant a measurement accuracy of 1/10th of a second. Add to that the amazing engine it used, the Zenith El Primero made all these achievements with an incredibly smooth movement.
The Evolution of Zenith El Primero
The amount of modernization that has occurred in the Swiss watch industry during the last 3-4 decades is astounding. One of the pivotal points was the year 1987 when the reindustrialization meant a lot of changes for the El Primero.
While the watch saw several different improvements, the company also upgraded the movement quite a bit. Modern springs and gears have replaced most of the old stamped parts in the watch. The watch now also has heart-shaped cams produced by LIGA which ensure much higher efficiency.

Zenith Defy El Primero 21
While the El Primero was already at a pinnacle point of watch technology, it recently made an astounding leap. The company decided that this legendary watch needed to make its mark on the 21st century in a true revolutionary style. The original frequency of the watch was at 5Hz which basically meant 10 vibrations per second.
Zenith decided to give it a massive bump and introduced a 50Hz operating frequency Zenith Defy El Primero 21 at Baselworld 2017! It did truly "defy" rational belief and was a truly amazing feat. The 21 and Defy in its name did not need any more explanation after that.
A 50Hz frequency meant that it could not measure time at an accuracy of 100th of a second! Not many watches can claim it as a feat that they have achieved. In fact, only concept watches have boasted this feature up till now and Zenith made it a commercially available reality!
What Does Zenith El Primero Really Represent?
Owning the El Primero is not just about having a watch that works great, it is about being part of a great legacy. It is impossible to gauge any watch of this caliber simply in terms of its value proposition against its price. If that were the case, everyone would be wearing sports watches and the whole Swiss watch industry would long be dead.
You can either choose from a range of choices that this watch comes in or try to find something older. Whatever your personal preference is in terms of style, there is one thing that you will find equally present. Every single watch that is created under the El Primero badge screams of quality and legacy. Whether you want to preserve the memory of Vermot or not, you will certainly be preserving a special story.
Joining a Legacy
With the history this Zenith watch has and its achievements, it is a no-brainer that it could be anyone's favorite. Talk to owners of El Primero if you want to find out why owning an El Primero is a matter of prestige.