Watch Guide
Buying A New Watch? Read This First!
Nov 12, 2018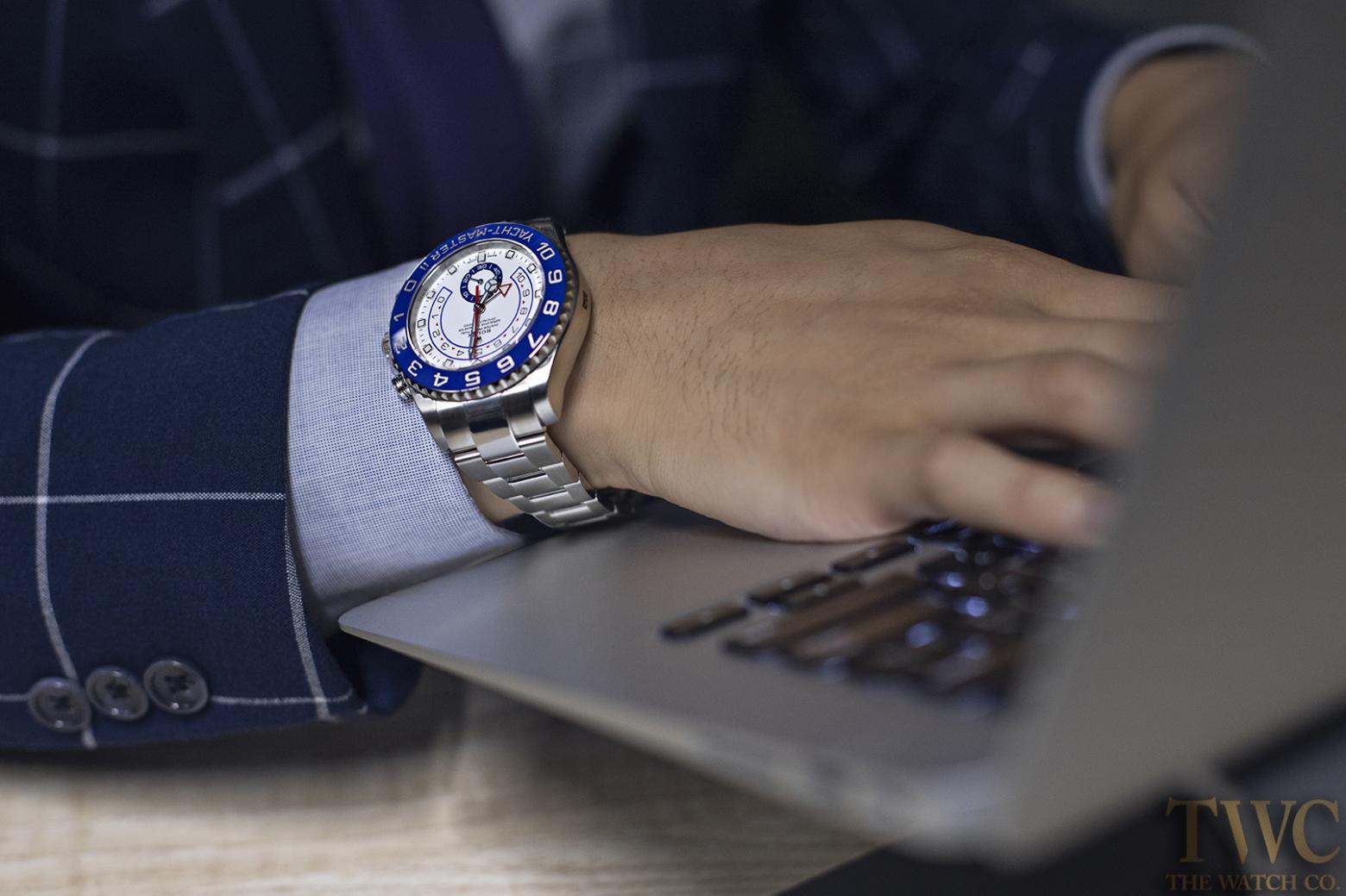 Are you thinking of buying yourself an expensive wristwatch?
If yes, read on.
Watches are meant to tell you the time. That is its fundamental use. However, in choosing a watch, there are a few more things you need to consider.
This isn't a simple guideline on buying a watch. In your search for the right watch, you must also consider what that watch represents and its manifestation.
A Watch Carries Your Personality
Punctuality
Are you time conscious?
Well, even if you're not, having a watch will surely give people the impression that you're a punctual man. When somebody sees your watch, the most typical question you're going to get is, "What time is it?" And this could lead to a conversation. You might even meet new friends
Taste
Who doesn't want to be a man of taste?
Sure, people love funny things. But you can't wear a shirt and a smartwatch at a wedding ceremony. You need something that suits the occasion. A vintage or classic mechanical watch like the Rolex Oyster Perpetual will reflect your preference and love for artistic masterpieces.
Sincerity
A person wearing a watch seems more sincere than someone who doesn't. Wonder why sincerity is important?
If you're going to a job interview, one of the many things the employer might consider is if that person is wearing a wristwatch. To them that might mean that you'd be sincere enough to carry on the job and the responsibility that comes with it.
Confidence
When you wear something expensive, your confidence level instantly shoots through the roof. That's just how it is, especially if it's an expensive watch. Some people might even find you more attractive and superior. This is why having a high-priced, classic watch can improve your self-confidence.

A Watch Saves Your Time!
Besides telling time, having a watch will help you save more of it. If you have the habit of wearing a wristwatch, your subconscious mind will always keep a track of time. This allows you to work in a timely manner. From your wife to your boss, everyone will love it.
Researchers also discovered that a worker with a wristwatch becomes more productive than those who don't. Nevertheless, a personal wristwatch saves you time from looking up to a wall clock.
Your Watch Bears Your Identity
If you're wearing a smartwatch, you probably are a man who keeps up with the latest gadgets. Similarly, classic wristwatches might mean the wearer is a confident, wealthy, and aristocratic man.
Nowadays, companies are bringing in new upgrades to cater to the needs of the modern man. However, timeless watch designs like the Rolex Oyster Perpetual still dominate the market. That's because people love to have something that has a lasting and classic look.
Your Watch Talks About Your Success
A way to identify a successful man is the watch he wears and the car he drives. Mechanical watches are expensive, which means not everyone can afford them. One way to flaunt your wealth is to wear a high-priced watch.
Why is this necessary? In networking, you need to connect to people and to have them recognise you. For that to happen, you need to have your very own watch.
Next time you start a conversation with a person, notice their wristwatch. If they're successful enough, you'll definitely find an expensive timepiece strapped across their wrist.
A Watch Elevates Your Look
It doesn't matter if your income is high or not. Being good looking is an important part of life. Though you might wear suits and pants, a mechanical watch is what you need to show off a tasteful look.
The shiny watchband and luxurious dial will change your overall appearance. Even if you're just wearing a casual outfit, having an expensive watch as your accessory will be your ticket to join any party or event. With a wristwatch, you'll attract more people and catch their attention in a subtle and classy way.
More Things To Consider In Purchasing A Wristwatch
A wristwatch is an essential element to build your personality and elevate your style. Besides that, you need to consider some important factors before buying one.
Aesthetic Design
The first thing everyone notices is the design and how a watch looks around your wrist. Whatever you purchase, make sure it fits you perfectly. The balance of dials and watchband is very important. Give it a trial twice or thrice. If the design suits you, then let's consider the next factor: your budget.
Budget
Yes, price matters! If you're going to purchase a wristwatch, you have to be sure you do it at the right time. The more you invest in buying a watch, the better the quality you will receive. You're going to use the wristwatch for a long time. So you need to treat it as an investment.
Brand
Choosing the right watch brand is crucial. Everyone knows Rolex is the rich man's watch. Besides that, the brand's reputation in the market plays an important role to get the most appropriate watch. If you can, learn more about the famous high-quality watch brands and browse through their selection. You might just find the perfect wristwatch for you.

Watch Type
You can't wear the same watch in every occasion and that's the truth. Some watches have certain qualities the others don't. For example, if you go hiking or trekking, having a TAG Heuer smartwatch is mandatory. Efficient battery life and accuracy in GPS tracking is also helpful.
Make sure to buy a watch that suits your lifestyle. After that, maybe you could expand your collection to every category.
Have You Decided?
I hope this helps you find the right wristwatch. Just don't forget that having one adds shape to your life and makes you a more punctual and sincere man.