New & Feature
An Overview On Mechanical Watches
Mar 15, 2019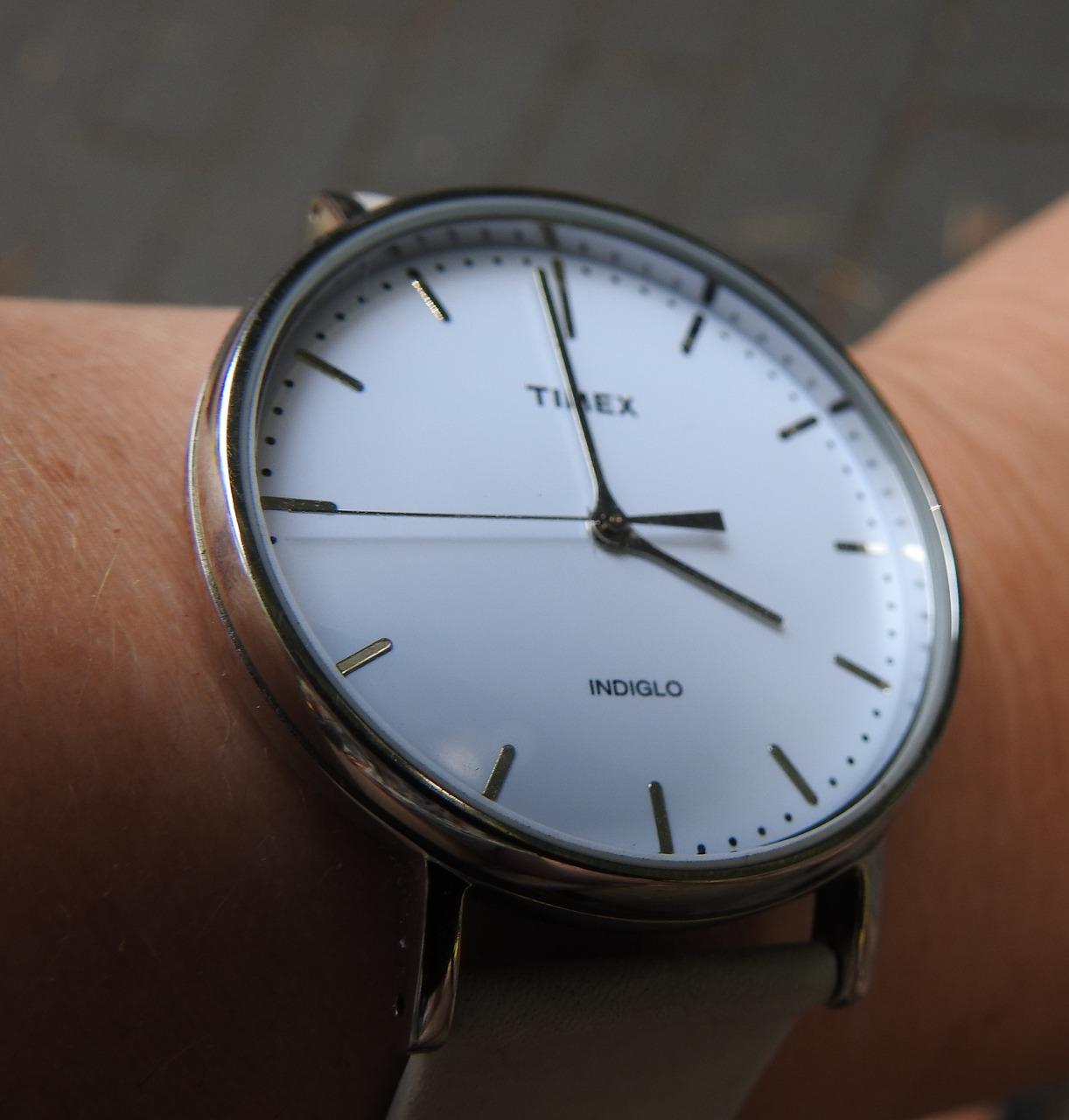 Though some people rarely take it seriously, being punctual makes a man more attractive. You can easily read time on your phone, but a watch serves more than just that purpose. It's also a statement of class and style. Whilst there exists two different types of watches, mechanical watches are much more loved by many.
Overview
Mechanical watches have to be hand-wound from time to time, after which the power is reserved in the mainspring. These pass through a series of intricate parts all enclosed in the mechanical heart of the watch called the movement.
Despite extensive changes in technology, the overall mechanism of mechanical watches hasn't changed much. Watchmakers have worked really hard in their engineering to improve the precision of their timepieces. But in addition to that, they've also managed to include other additional features to satisfy consumer demands.
Some people prefer quartz watches, but nothing can beat mechanical movements. Watch collectors appreciate the craft and the many components of mechanical watches all fitted into a small piece to function properly.
To ensure maximum efficacy and satisfaction of the wearer, mechanical movement watches are further divided into two categories: automatic and manual. Although they might share some similar features, each type possesses its own unique characteristics.
Difference Between Automatic and Manual

A manual mechanical watch gets its power by turning the crown several times. On the other hand, an automatic or self-winding watch is powered by the wearer's movements.
An automatic watch's power is enhanced by a rotor that spins respective to the movement of the arm of the wearer, thereby automatically winding the mainspring of its movement. If left unworn for a couple of days however, you will have to manually wind it to restore the power as well as update the time and date which can be tedious sometimes.
Watch Winder
A watch winder helps ensure that your automatic mechanical watch retains its power. It is a mechanism that normally replicates the movement of the hand by moving in circular motions. As such, it helps ensure that the watch remains accurate and in proper condition for long periods.
Depending on your preference and the number of mechanical movement watches you have, you'll probably find various types of watch winders from different stores. In fact, some are designed for only one single watch or two watches. Nonetheless, there are watch winders that can store over 10 watches.
Things to Consider
When purchasing a watch winder for your mechanical watch, it's really important to check on some important aspects such as the winding modules, the source of power, physical dimensions, installed motor, and winding settings.
In regards to winding settings, this aspect is defined by the number of directions of the winding movement, alongside the TPD (Turns Per Day). Since it is one of the major features in a watch winder, you have to select it wisely.
It is not enough to just buy the first watch winder you see since some mechanical watches have unique requirements. That is, there are models that require specific winding settings on the TPD to avoid overwinding. Some of the most-rated watch winders include:
Vera Single Winder;
Vera Chiyoda Single Winder;
Bernard Farve Planet Winder;
JQueen Quad Winder, and;
Wolf Viceroy Triple Winder.
Best Mechanical Watches
Although they serve wearers well, mechanical watches are designed much more for aesthetic purposes rather than precision. Nonetheless, watch collectors prefer this watch over quartz.  In addition, mechanical watches come in different models and styles and can accommodate different lifestyles and situations. Some of the best mechanical watches that every man ought to have on their wrist include:
Rolex Sea-Dweller

Introduced in 1967 for deep-sea exploration, this Rolex mechanical watch was the leading divers' watch back in the day. It remains a remarkable piece even today thanks to its enhanced water-resistance ability of up to 4,000 feet. Alongside a 43mm diameter and a Rolex Oyster steel design, this mechanical watch features a unidirectional rotatable bezel that allows divers to monitor their dive and decomposition time easily and safely.
Rolex Deepsea

Launched in 2008, this Rolex mechanical watch can serve the needs of both professional and amateur divers. It features impressive water-resistance of up to 12,800 feet or around 3 900-metres. To address low-light situations while diving, this mechanical watch also features a sleek black dial with large superluminova chromalight hands and hour markers that emits a long-lasting blue glow.
Grand Seiko SBGM021 Watch
Stylish, modest, and self-winding, this Grand Seiko watch is a star amongst various mechanical watches for men. Equipped with brown alligator leather straps and a stainless steel bezel, this watch features various functions including GMT time and a small date display window. This specific watch is usable both on land and in water. However, keep in mind that it isn't ideal for diving as it is water-resistant up to only 30-metres.
Tissot PRS 516 Stainless Steel Watch

Being elegant, sporty, and automatic, this Tissot watch is yet another excellent mechanical watch thanks to its exceptional design. It features an analogue display and a classic display window at the 3 o'clock position which indicates the date. For a hobbyist swimmer and snorkeler, this mechanical watch has a water-resistance feature of up to 100-metres. Thus, it is an essential gadget to carry along!
H76786733 Hamilton Khaki Aviation Takeoff Auto Chrono

Though a limited edition, this mechanical watch is a special model especially for risk-takers. Designed by renowned Hamilton watchmakers to support the Air Zermatt Swiss mountain team in their rescue operations, the Hamilton Auto Chrono features a powerful automatic chronograph calibre that features an extended power reserve of 60 hours.
RM 011 Flyback Chronograph watch

If automotive gauges and the wheel are your favourites, this timepiece should be a must-have on your wrist.
This watch was created by Richard Mille and was inspired by the design of formula 0ne cars. Made of brown silicon nitride, it ensures high resistance to wear, high temperatures, and even corrosion. Additionally, this watch runs on Richard Mille's RMAC1 automatic movement.
5270/1R-001 Rose Gold Grand Complications

Designed by renowned Swiss watch company, Patek Philippe, this watch features a state-of-the-art manual-winding mechanical calibre: the CH 29-535 PS Q. It also features a 65-hour power reserve as well as moon phases, a perpetual calendar with a day/night indicator, and a 30-minute counter.
Final Words
Owning a mechanical watch is the investment of a lifetime. Since this type of watch relies on human interaction to create its running power, it's really important for you to test and learn the maximum power reservation of whatever model you have.
Whichever model you choose, know that all mechanical watches have their own charm. So pick one that calls to you, and feel the joy of owning your very own mechanical watch!
If you enjoyed reading this article, be sure to check out Quartz Vs. Automatic Watches: Which One Is Better?