New & Feature
Hesalite vs. Sapphire: The Superior Watch Crystal
Oct 12, 2021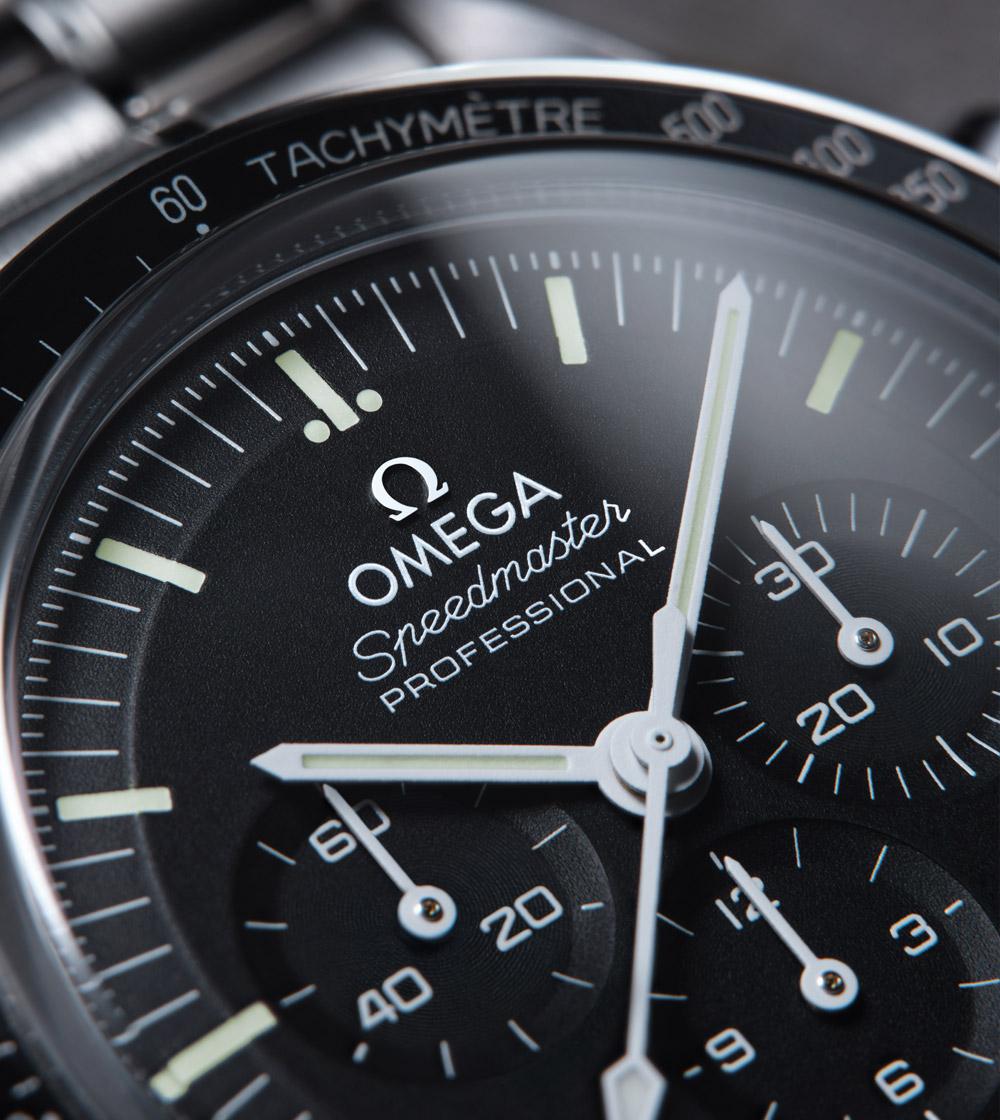 An excellent timepiece is the product of expertise, craftsmanship, and quality materials. Watches are often a sight to behold, and for the experienced enthusiast, there are always parts that stand out amongst the rest. More often than not, the dial is the main feature that attracts wearers and on-lookers before anything else. And for watchmakers to preserve the beauty of their unique dials, they rely on various watch crystals, or watch glasses, to shelter them from damage and filth.
Over the years, the watch industry was able to create many different types of watch crystals. Some watchmaking brands have also developed their own watch crystals, such as Seiko with its Hardlex and Sapphlex. The hardness of each watch glass can be ranked on the Mohs scale of mineral hardness. The higher the rating, the more resistant the crystal is to scratches. Two kinds of watch crystals stand at the extreme ends of the scale: Hesalite and sapphire. Hesalite is a kind of glass you would commonly see on vintage models launched between the 1940s and 1970s. Sapphire, on the other hand, is something you typically find on luxury timepieces. There is much to say about these two types of glass, but the question that is really on everyone's mind is: is one better than the other? This article will attempt to answer that question. For those whose interests are piqued, we have also collated a list of the 9 best watches that use Hesalite. So, read on to find out all you need to know about these two outstanding watch crystals.
Hesalite vs. Sapphire
Hesalite Glass

Also known as acrylic or plexiglass, Hesalite is a type of watch crystal based on the plastic "polymethyl methacrylate." The term Hesalite was initially coined by Omega in the 1940s. Typically, you can find Hesalite on numerous vintage Speedmaster models, including the two iconic models that are famous for having gone up to the moon. In fact, Hesalite glass plays a pivotal role in the Speedmaster's history. For NASA to approve the Speedmaster as a certified "Moonwatch," it needed a type of watch glass that could withstand severe impacts, and Hesalite was the key. Being made entirely out of plastic, Hesalite may at most crack under pressure, but it will never shatter.
Hesalite has a rating between "1" and "2" on the Mohs scale of mineral hardness. That means that the material has fairly little resistance to scratches. That said, although Hesalite scratches easily, wearers can simply polish out the marks. To do so, simply grab a clean piece of cloth and apply some polishing cream, or even just toothpaste. After that, start rubbing the crystal thoroughly. Light scratches are easy to remove, but deeper ones will require some more pressure and elbow grease. If there are simply too many scratches present on it, Hesalite is also quite affordable, so you can easily get your watch's Hesalite glass replaced. Physically, Hesalite is softer, lighter, and more flexible than any other watch crystal in its category.
Sapphire Glass

Although people were already using sapphire glass in the 1930s, it was not until the 1970s when Rolex started using this crystal on their watches. Soon enough, other brands followed, making sapphire glass the go-to crystal for luxury watches. Despite its name, sapphire glass does not come from naturally occurring sapphire. What it does have in common are its hardness and its physical properties. Sapphire glass is made from corundum, a crystalline form of aluminium oxide responsible for producing synthetic sapphire. When put under intense heat and pressure, the corundum starts to form a transparent crystal that is more durable and scratch-resistant than standard glass.
Sapphire glass has the highest scratch resistance among all watch crystals. With a rating of "9" on the Mohs scale, the only material hard enough to scratch sapphire glass is diamond. That being said, while sapphire glass is impervious to scratches, it can receive damage from hard impacts and knocks. Since it is also much more difficult to produce sapphire glass, replacing it will be somewhat expensive. Sapphire crystals are also highly reflective, but watchmakers usually remedy this by treating the material with anti-reflective coatings. This, in turn, allows sapphire crystals to provide an incredible view of their respective dials, no matter what angle you look at them from.
Which is the Better Crystal?
So, which is better, Hesalite or sapphire? Well, the answer depends on what you are looking for. Both materials showcase a very different set of capabilities. For instance, if we are searching for a type of glass with the best scratch resistance in the industry, then sapphire beats Hesalite by a mile. After all, sapphire holds a rating of "9" on the Mohs scale, while Hesalite only ranks in between "1" and "2". But if you want something that simply does not shatter, then Hesalite is the better option, hands down. Due to its plastic build, it is more or less incapable of breaking.
Durability is not the only thing we have to consider. Affordability and readability are also crucial properties of watch crystals. Hesalite is essentially made of plastic, making it quite easy to create, work with, and replace. This, in turn, makes Hesalite very affordable, and an excellent option for entry-level models. In fact, even with its affordability, you sometimes also see brands like Rolex and Omega employing Hesalite on their high-end watches. On the other hand, sapphire is created through a more complicated process and is a lot harder to work with. For watchmakers to work with sapphire glass, they need to rely on diamond-studded tools due to the material's innate hardness. Considering the costs and expertise required to create and shape sapphire, it is no wonder why sapphire glass is so expensive. That said, even though sapphire glass is typically found on high-end luxury watches, you may also find some lower-end models, from brands like Seiko, that use this type of watch crystal.
In terms of readability, both Hesalite and sapphire provide neat views of their respective watch dials. Although sapphire glass does tend to be highly reflective, watch brands nowadays usually treat their sapphire with anti-reflective coatings. This effectively removes the hindrances of glares and light refractions. Hesalite, on the other hand, gives a more "natural" view, since it needs no further treatments. Additionally, one more thing that comes to mind is how these crystals affect how the watch looks and feels on your wrist. Because of its popular use between the 1940s and 1970s, Hesalite tends to make timepieces appear more vintage. Sapphire, however, gives off a more modern and luxurious feel due to its unmatched hardness and reputation as a premier watch crystal.
9 Best Hesalite Watches
Since we have already brought you this far, it is only natural for us to provide you with a list of some of the best watches that use Hesalite glass. Although not many brands utilise Hesalite today, the fact remains that there are great watches out there that still have them. Take note that the timepieces listed are in no particular order and that each Hesalite model is an excellent option in its own right.
1. Omega Speedmaster Moonwatch Professional – $6,330 USD

The first watch on our list, the Omega Speedmaster Moonwatch Professional, is a modern re-edition of the legendary Moonwatch. It brings back the iconic looks of the original NASA-approved timepiece and pairs it with some contemporary technology.
This Speedmaster comes in a 42mm case made of 316L stainless steel. Omega pairs this model with a stainless steel bracelet, but you can opt to have it with a leather or NATO strap as well. Its dial boasts a black step surface with three subdials and sleek aluminium hands. Combined with a layer of Hesalite glass and an anodised aluminium tachymeter bezel, the Moonwatch Professional showcases a sporty yet classic style that looks good no matter what you are wearing. Operating underneath the dial is a top-of-the-line Omega 3861 Calibre. It is an automatic METAS-approved master chronometer movement that has top-tier magnetic resistance and a 50-hour power reserve. The Moonwatch Professional is an exceptional tribute to an age-defining timepiece that made one small step for man and a giant step for Omega.
2. Junghans Max Bill Handaufzug (027/3701.04) – $750 USD

Not every brand can create a minimalistic timepiece. When put to the challenge, some brands can conceive a legible and modest timepiece that speaks volumes, while others end up making their models look bland and utterly generic. The Junghans Max Bill Handaufzug is an example of a minimalistic watch done right. With a domed, hardened Hesalite crystal, the Max Bill Handaufzug showcases a matte silver-plated dial containing slim indices, rounded numerals, and sword hands with applied luminescence. Encasing the dial is a round stainless steel case that Junghans couples with a brown calfskin leather strap. This watch is powered by a J805.1 manual-winding calibre equipped with a 42-hour power reserve. On the whole, this watch has a retro charm to it, and it truly looks like a classic watch when paired with the Hesalite glass.
3. Timex Ironman T-200 – $70 USD

Even digital watches use Hesalite glass. Our first digital watch on this list comes from a brand known for making timepieces that can take a licking and still keep ticking. The Timex Ironman T-200 is a wristwatch that comes in a 42mm resin case accompanied by a silicone strap. The dial is digital and houses a handful of functions, such as a chronograph feature and an internal training timer with 200-lap data storage. Additionally, if you are in a dark area, you can always rely on this Timex Ironman's Indiglo backlight to offer brightness when reading the dial. Its water resistance is also impressive for such an affordable timepiece. With a depth rating of 100m, you can definitely take this watch with you for a swim.
4. Omega Speedmaster "The 1957 Trilogy" Speedmaster '57 – $21,600 USD

With only 3,557 pieces available, this limited edition Speedmaster '57 pays tribute to one of three classic Omega timepieces released in 1957. Released on the 60th anniversary of the Moonwatch Professional, the Speedmaster '57 perfectly resembles its predecessor, while also incorporating innovations that allow it to step up to modern standards. It is cased in brushed and polished stainless steel and boasts a retro-style black step dial with vintage indices that are coated with Super-LumiNova. Paired with a layer of Hesalite crystal, the Speedmaster '57 exemplifies the spirit of a genuine classic. Underneath its black surface is an Omega Calibre 1861. As a descendent of the original Moonwatch calibre, the Omega Calibre 1861 is a manual-winding movement equipped with a 48-hour power reserve.
5. Casio WS-2000H-1AVEF – $50 USD

Casio is known worldwide for making exceptionally durable and multifunctional timepieces. Their models can be relied on to give you great conveniences wherever you may go. The Casio WS-2000H-1AVEF is a resin case watch with superb resistance to heat, cold, water, and many other external factors. Its dial houses several features, including a step tracker, a separate time zone, a stopwatch, a timer, five daily alarms, lap memory, and an automatic calendar. Apart from that, it comes with a durable Hesalite crystal and has a battery life that can last up to 3 years. Really, the WS-2000H-1AVEF can fulfill many purposes, and it is a reliable timekeeper that will not let you down.
6. Junghans Max Bill Handaufzug (027/3004.48) – $820 USD

Another timepiece from the Max Bill collection, this version of Junghans Max Bill Handaufzug acts as a brilliant example of Junghans craftsmanship. With its stick-like indices, slender sword-shaped hands, clean silver dial, and a few luminescent pearls, the Handaufzug boasts a minimalistic dial that bears only the essentials. Beneath the watch face is the same J805.1 hand-winding calibre you see in many Max Bill timepieces, complete with a 42-hour power reserve. Covering the dial is a 34mm stainless steel case that goes well with a stainless steel mesh bracelet. Protected by a layer of Hesalite glass, this German timepiece has a water resistance rating of 30m. It is unsuitable for swimming but is more than enough to keep raindrops out of the interior of the watch.
7. Zeppelin LZ129 Hindenburg Moonphase (70383) – $320 USD

The Zeppelin LZ129 Hindenburg Moonphase showcases a sleek appearance coupled with a classic aviation-style design. Encased in a rose gold-coated stainless steel case, the Hindenburg Moonphase has a gorgeous blue dial that fades to black in some areas. The dial contains white hour markers, Poire Corps renfle-style hands, two subdials, and a moon phase indicator. Operating below the surface of the watch is a Ronda 706B quartz movement, which is protected by a solid steel case back. As you guessed, this watch uses a layer of Hesalite crystal to shelter the dial and keep its inner components from harm. To complete the suave look, Zeppelin pairs the Hindenburg Moonphase with a matching blue leather strap.
8. Vostok Amphibia Automatic – $90 USD to $120 USD

Many know the Vostok Amphibia as the watch of soldiers from the Russian Army. It possesses great resilience, reliability, and an exclusive design. The Vostok Amphibia uses a shock-resistant stainless steel case with a depth rating of 200m. On top of the casing is a modest elapsed time bezel to keep track of time spent underwater. Inside the stainless steel case is a white dial with stick indices, Arabic numeral markers for 3, 6, 9, and 12 o'clock, and arrow-shaped hands coated in luminescence. Powering the watch is a self-winding Vostok 2416B movement held by 31 ruby jewels. The Vostok Amphibia Automatic usually comes with mineral glass, but you can also have it changed to Hesalite.
9. Junghans Max Bill Automatic (027/4701.02) – $900 USD

This model of the Max Bill typically comes with AR-coated sapphire glass. However, Junghans also offers this timepiece with Hesalite instead. This Junghans Max Bill Automatic (027/4701.02) uses a 38mm stainless steel case paired with a black leather strap. Its dial has a blue, minimalistic look with slender hands, stick-like hour markers, and a miniature date window at 3 o'clock. Present on its 3, 6, 9, and 12 o'clock indices are luminous pips that help provide better legibility in dark areas. Hidden safely inside the stainless steel exterior is a J800.1 automatic movement. The Junghans calibre produces 28,800 vibrations per hour (4Hz) and has a 38-hour power reserve.
Final Thoughts
Is Hesalite better than sapphire? As we have seen, the answer is both yes and no. Truthfully, there is no winner in this contest. Some prefer one while others prefer the other. This is because, even with its lack of scratch resistance, Hesalite still remains an excellent option as a watch crystal. It provides wearers with a clear view of their watch's dial while also giving the timepiece a somewhat vintage feel. Rest assured that Hesalite glass is strong enough to ensure that your timepiece will stay protected even after a harsh landing on its face. And even if it does end up in bad shape, Hesalite glass is easy to work with and can be replaced at very affordable prices.
Sapphire, on the other hand, will always be a great watch crystal. No other watch crystal matches sapphire glass in terms of scratch resistance and a sense of luxury. All that being said, no matter what kind of timepiece you have, as long as you love the watch, and the way it looks and ticks, it does not really matter if it uses Hesalite, sapphire, Hardlex, or even mineral glass.
Looking for a Seamaster? How about the model for the Beijing 2022 Olympics – The Omega Seamaster 300m "Beijing 2022" Edition? 
Featured Image By: Omega Watches