New & Feature
The 5 Most Expensive Rolex Watches In The Market
Mar 11, 2019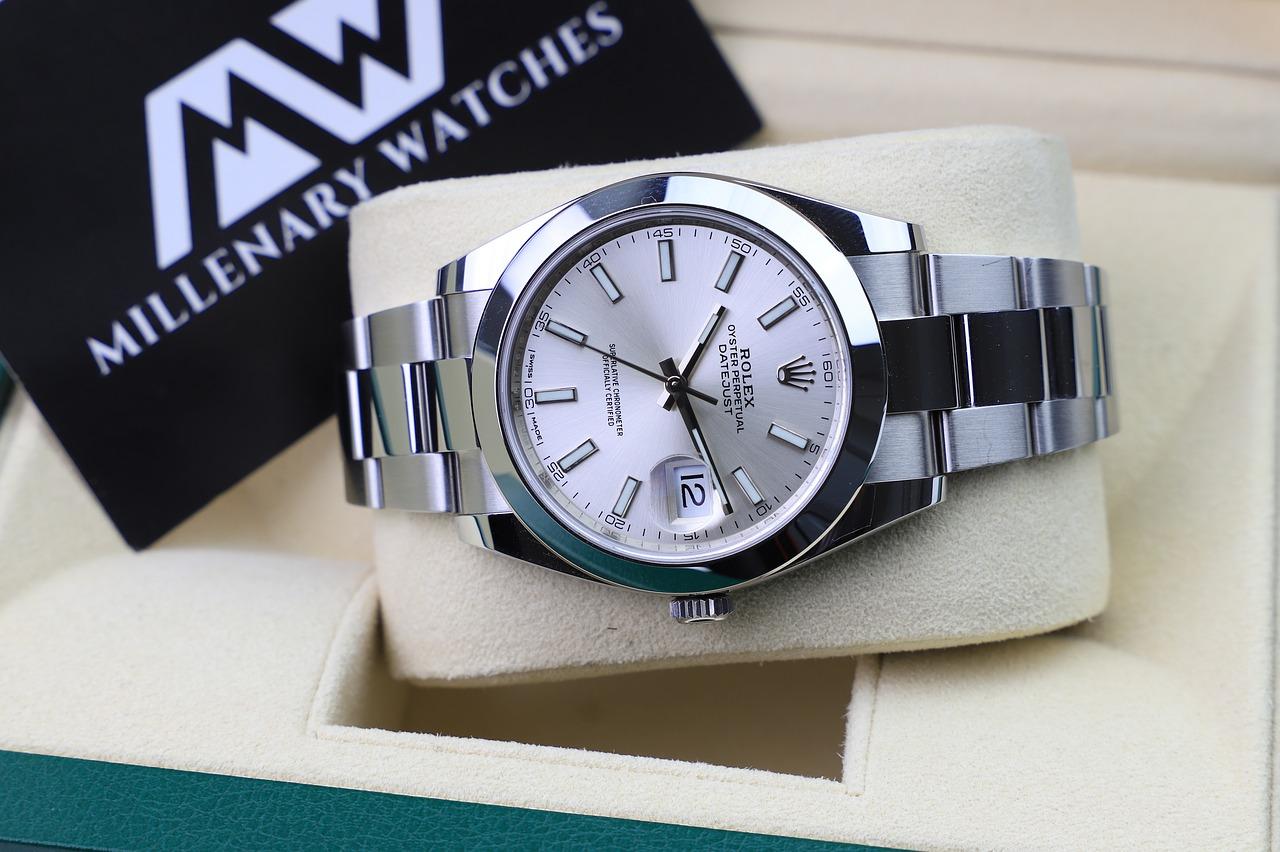 Rolex is one of the most celebrated luxury watch brands thanks to their highly sophisticated watches come. Although each model's price varies, the company sells some of the most expensive mechanical watches. They include the following:
The List
Rolex Daytona Paul Newman

Rolex introduced the first Cosmograph Daytona watch in 1963 for the Daytona International Speedway, which had chosen Rolex as their official timekeeper. Subsequently, the company introduced the sportier Rolex Daytona. This watch featured an "exotic" dial and a bolder tachymeter on the bezel, instead of on the watch the dial as is common.
The new Daytona watch, Rolex Daytona Paul Newman 6239, features a contrasting colour on the outer rim that matches with the watch's sub-dials. It comes with a stainless steel bezel and a hand-wound calibre 722 with 17 jewels that provides its wearer with exquisite chronograph functions. The movement consists of 18,000 beats per hour. Furthermore, this watch comes with a 48-hour power reserve.
In 2017, the Rolex 6239 Paul Newman Daytona became prominent once more. That year, an anonymous bidder represented by Nathalie Monbaron paid over $17 million for the model. As a result, it earned the title of the most expensive Rolex watch ever auctioned.
White Gold Rolex Daytona 6265 "Unicorn"

Besides being stylish and highly accurate, the Rolex Daytona 6265 is also one of the most expensive Rolex watches sold. In fact, its selling price surpassed its estimated value by almost double.
Described as being one-of-a-kind, this timepiece was created in 1970 as a special order for a German retailer. It later ended up in the hands of John Goldberger, an Italian scholar and Rolex watch collector.
Unlike most vintage manual winding Rolex Daytona watches, which are made of either steel or 14k/18k yellow gold, this watch is designed with 18K white gold and has a black "sigma dial" featuring white gold markers. It also comes with a bracelet of white gold.
Though Mr. Goldberger pledged not to part with this exclusive watch, he eventually decided to auction it to support a children's charity. Watch experts estimated the watch to sell at $3 million. However, it proved to be of much higher value, when it sold for $ 5.9 million at a Phillips auction.
Rolex "Bao Dai" 6062

Before the Daytona Paul Newman 6239 earned the title of being the most expensive Rolex watch sold, the title belonged to the Rolex "Bao Dai" 6062. It was sold at $ 5.1 million in May, earlier in the same year.
This elegant wristwatch was created upon the request of the last emperor of Vietnam, Nguyễn Phúc Vĩnh Thụy. Thuy had asked to be given "the rarest and most precious Rolex ever made". And to meet his expectations, Rolex presented him with this magnificent watch. The watch not only served its master right, but also later became one of the most sought-after timepieces.
With a brilliant yellow gold oyster case and a matching bracelet, this watch features an ebony dial with an entirely distinct dial layout and five diamond markers. It has an in-house perpetual movement with multiple functions. In addition, it features a rare triple calendar with a moon phase indicator.
Before the auction in 2017, this watch first won the title of "most expensive Rolex" at Phillips in 2002, with a price of around $367,134. With its 2017 comeback, the timepiece has proven that it remains highly valuable. In fact, it remains a dream pick for many watch collectors.
Rolex GMT Master II Ice
When it comes to elegance, the Rolex GMT Master II Ice is one of the few models desired by many. This watch's brilliantly-cut diamonds catches buyers' attention right away. Moreover, it features a matching diamond wave dial and luminescent hands and markers. Not only that, but the case and the bezel come with 18k white gold.
In 2014, the watch became one of the most expensive Rolex watches sold. As a matter of fact, the market price of this dazzling watch costs around $485,350.
Rolex Platinum Diamond Pearlmaster
In 1992, Rolex launched the first Rolex Pearlmaster watch. This watch became a model for elegance and style due to its sophisticated design of precious materials including diamond. In 2011, Rolex redesigned the Pearlmaster and gave the watch a new distinctive and fancy polish.
The 39mm Platinum Diamond Pearlmaster watch features a rare meteorite diamond dial and a platinum bezel set with 42 baguette diamonds. Apart from the day and date function, this automatic timepiece also has two diamond markers at the 6 and 9 o'clock positions.
Following its luxurious composition, the Pearlmaster watch holds a retail price of $277,850, making it one of the most expensive Rolex watches sold.
Other watches on this list are relatively more expensive than the Platinum Diamond Pearlmaster watch. Notwithstanding this, the price of the Pearlmaster watch has surpassed the average price of a Rolex watch, which commonly ranges around $7,000 to $100,000.
Final Thoughts
The five watches on this list are not the only world-class models by sold by Rolex. Being an iconic watchmaker with ingenuity and commitment of serving its consumers right, they sell other good models in the market as well.
So when you've saved enough and have decided that it's the right time to purchase, head out and explore the best Rolex watches out there.
We hope you enjoyed reading this article. For another special watch experience, check out 4 Most Celebrated Japanese Watch Brands For Every Watch Enthusiast.