New & Feature
7 Reasons Why Rolex Watches Are So Expensive
Mar 07, 2019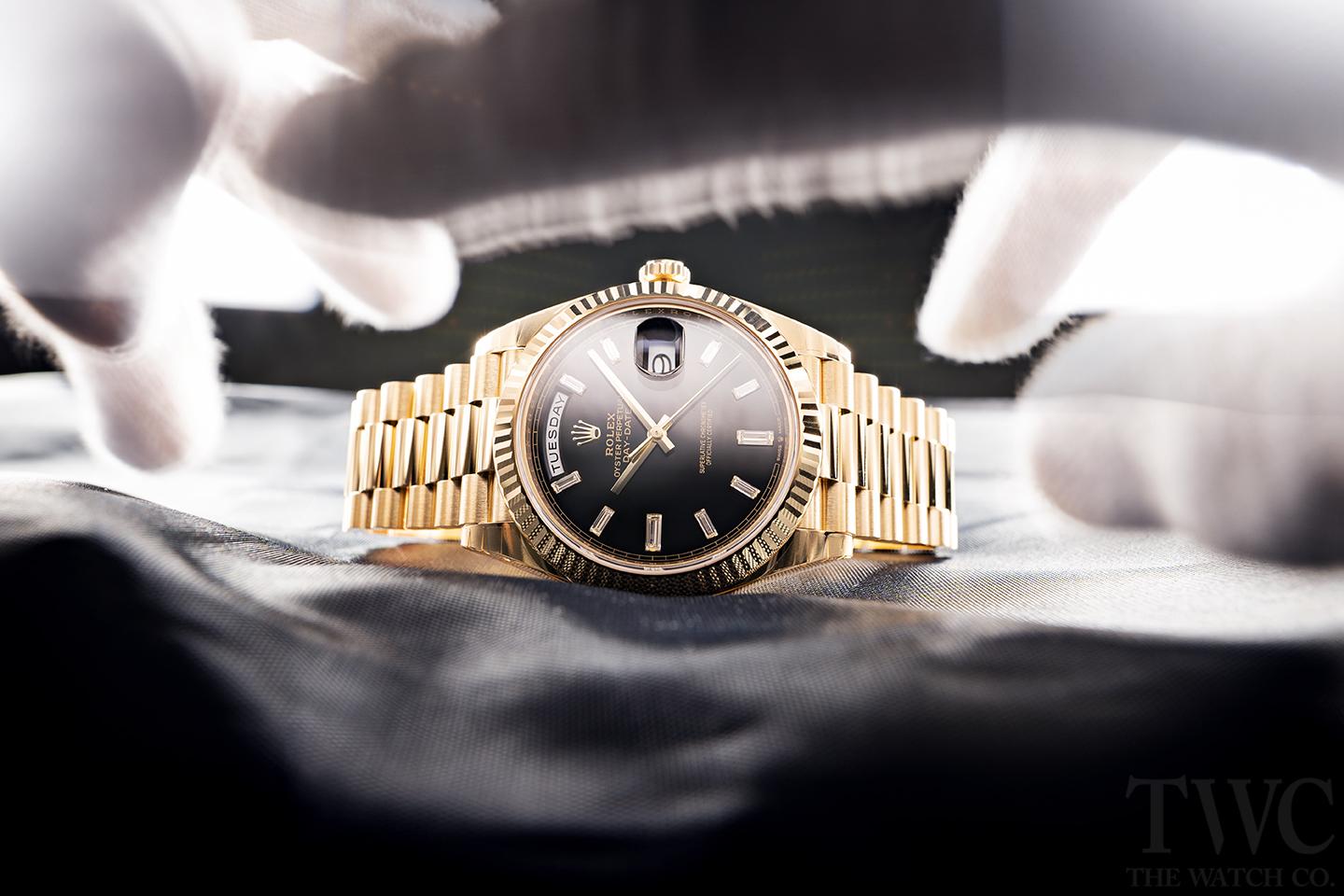 History
Do you know why Rolex watches are so expensive?
As the crown of celebrities, Rolex is one of those luxury watch brands with worldwide recognition. Rolex was not only Kennedy's precision jewel, but it is also an essential part of cinema history.
For instance, in the James Bond movies, a Rolex wristwatch assisted Big in his different spying missions. In 1962, actor Sean Connery as Bond used the Rolex Submariner 6358 to track down Dr. No. And in the 1989 film License to Kill, Timothy Dalton made his film appearance sporting a Rolex Submariner Date.
Possessing dazzling elegance and functionality, Rolex is one of the best luxury Swiss watchmakers out there. Hence, it is no wonder that some believe that Rolex watches are exclusively for people from a certain class. But have you ever wondered why Rolex watches cost a fortune?
Basic Factors In Pricing
Prices of Rolex watches vary by model and by collection. Rolex would like to have its watches available for everyone, but resources and materials used during production require consideration too. These are only some of the factors involved in watch pricing.
Last year, in 2018, the Fellows Auction House in Birmingham, England auctioned Dalton's Rolex 16610. This Rolex Submariner 16610 watch had an estimated value of $80, 000 – $120,000. You can get a luxury watch like the Rolex Oyster Date around $3,000. Despite this, some top Rolex watches still have a starting price similar to that of the auctioned Rolex 16610 watch.
Below, we explore possible reasons that might further explain why Rolex watches are so expensive.
7 Major Factors In Rolex Pricing:
Rolex's Use Of 904L Stainless Steel

To make them stand out from the crowd, Rolex gives its luxury watches a classic, unrivalled design. This includes the use of quality stainless steel, 904L. This steel type is much stronger and shinier than the normal 316L steel, which is commonly used by other watchmakers.
904L stainless steel is not only expensive but also hard to make. Rolex started using this steel (usually referred to as Corrosion-Resistant Superalloy) extensively in 2003.
Considering all Rolex watches are usually made in-house, most existing tools and machines were replaced to produce 904L stainless steel. It takes special skills and extra work to manufacture this steel type. Hence, most watchmakers continue to rely on the 316L steel. As a result, Rolex is probably the only watch company to use 904L steel.
Multiple Research Facilities
Rolex has a very extraordinary Internal Research and Development department. They have various professional labs and facilities where researchers and scientists work on new Rolex watches and manufacturing techniques.
Rolex has to ensure that they have the best team in these labs and facilities. Hence, they prefer to use highly-trained scientists in their chemistry lab for research on oils and lubricants used in their machines.
Other special facilities of Rolex include a stress test room for testing watch movements, cases, and bracelets. The company also has a room with several electron microscopes and gas spectrometers, where research on metals and other materials takes place.
The Importance Of Mechanization
As one of the best watch brands out there with very high demand, Rolex has extensively invested in machines most of which are in the form of robots.
In its master supply room, the company uses these robots to assist in repetitive works such as packaging, retrieval of trays containing parts, or completing the assembly of Rolex watches. Not only that, but Rolex also uses robots in the initial stage of polishing watches before human workers take over.
Hand-Assembled Movements
Despite the fact that Rolex makes extensive use of robots for production, the tasks performed by machines and robots are actually simple ones. These include sorting, cataloguing, and filing. In fact, watch movements and bracelets are usually hand-assembled. Before watches are sent to COSC for chronometer certification, they are often double-checked and tested by humans to ensure high quality.
Water Impermeability Testing

Rolex watches come with remarkable impermeability. Some are even water-resistant up to 300 metres (e.g. Rolex Submariner watches). To confirm water-resistance levels, each Rolex dive watch is usually tested under pressurized tanks, then outdoors in actual water. Meanwhile, to test Rolex DeepSea watches, Rolex often uses a high-pressure water tank that has been specially re-developed through COMEX.
An Army of Gemologists
To make sure they always present top-notch luxury watches to consumers, Rolex uses a massive team of gemologists. These specialists assist in purchasing, testing, and setting precious materials, including gold and diamond, onto various luxurious models.
In addition, the company uses traditional jewellers to assist with hand-picking and hand-setting diamonds and precious stones.
Gold Production

Rolex is touted as being the only watchmaker to produce their own gold. This explains why some gold models feature on lists of the most expensive watches. Rolex usually refines 24K gold into 18K yellow, white, or Everose Gold for their products.
Conclusion
Because its watches are authentic, elegant, and possess requisite accuracy, those interested in having a deluxe shining star on their wrist usually aim for Rolex.
But Rolex manufacturing is no easy feat. It takes almost an entire year for the brand to create one new collection since they have to ensure the flawless quality of every watch.
They take no shortcuts.
If you enjoyed reading this article about the factors in Rolex watch pricing, then be sure to discover the 5 Reasons Why You Should Consider Buying a Chronograph Watch.