New & Feature
An Overview On Some Of The Best Swiss Watch Brands
Mar 14, 2019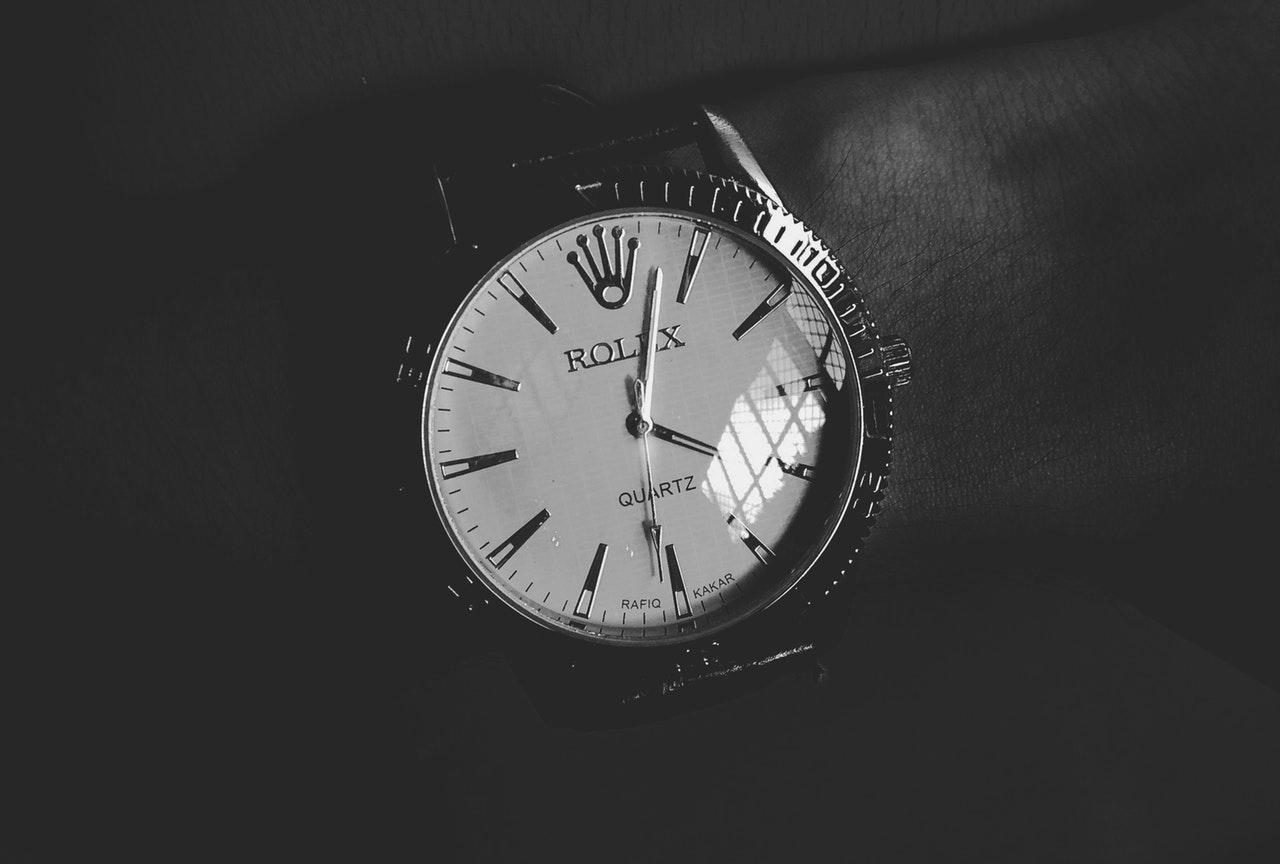 In the watchmaking industry, many consider Swiss watches as having the highest standards. From pocket watches to modern-day wristwatches, the Swiss have proven that they know the ins and outs of excellent watchmaking. As such, their dedication to the art of watchmaking has won them millions of loyal consumers.
Most people feel that a watch's quality is exceptional when it is Swiss-made. For a model to earn such a label, certain legal standards must be met. These rules are expected to change over time, although the current laws in effect were codified way back in 1971, then only revised about two decades later in 1995.
For a watch movement (whether quartz or mechanical) to be certified as Swiss, certain specific conditions have to be met. These include the following:
The watch movement must be set up in Switzerland;
The watch movement must undergo a thorough inspection by a respective watchmaker based in Switzerland.
60% of the cost used on the components should come from the manufacturer.
To break it down thoroughly, movements must be assembled in Switzerland. Afterwards, they must undergo an inspection process in the region. If compliance is not fulfilled, the watch in question cannot be branded as being Swiss-made.
Even with a complete Swiss movement, a watch cannot be considered as Swiss if its components were assembled offshore.
Elements Of Swiss-made Watches
Despite the intense competition between authentic Swiss watches and counterfeit models, many still prefer the former for their quality production and prestige. Swiss brands hold a strong reputation thanks to the high-quality production of their watches.
Rich History
Many Swiss watches have interesting histories behind their production. In fact, various Swiss models reflect Switzerland's long history in the art of watchmaking. Over many years, the Swiss watch industry has made many monumental strides and continues to release state-of-the-art watches for consumers.
High-Quality Materials 
When purchasing a Swiss watch, known that it can remain valuable for many years. This is possible with proper maintenance. Remember that Swiss watches use only the best materials including in their casing and movements.
Swiss watchmakers follow high-quality standards when manufacturing different models. One instance that can demonstrate how polished Rolex's components relates to the 6062 Bao Dai, sold back in the 1950s. Because of this watch's high-quality materials, some retailers have continued to sell a few of its functioning pieces despite it no longer being available.
A Symbol of Elegance
Besides their high-quality materials which include 326L or 904L steel, Swiss-made watches also provide a certain dazzle for wearers in whatever event they attend. When it comes to their design, creators always make sure that each Swiss watch has an aesthetically-pleasing style. In fact, some makers craft using porcelain-steel and add ornate gems and precious metals to adorn the exterior and interior of their watch.
Multi-Functionality
Apart from time accuracy, most Swiss watches feature additional functionalities to assist the wearer in their daily routines. For instance, Hamilton pilot watches include functions meant to assist aviators. Meanwhile, TAG Heuer racing watches have tools meant to help drivers.
Whilst there are over a dozen Swiss watches brands, a few have emerged as being the best in the industry. Such brands have featured sophisticated designs and remarkable functionality with every model released. Many of these models are tailored to all people to suit their style and needs.
With the widespread competition in the industry, Swiss watchmakers have not failed in combining their skills to accommodate ever-changing technology in their watches. As such, they are able to serve their esteemed consumers to the best of their ability.
The Best Swiss Watch Brands
Now that we've discussed the factors that make Swiss-made watches the best, let's now tackle some of the best Swiss watch brands in the market:
Audemars Piguet

For over 130 years, Audemars Piguet has proven that it is a force to be reckoned with. This brand has developed the world's first repeater wristwatch, the thinnest wristwatch, and the first oversized watch. In addition, many watch enthusiasts express their fondness for the company's Royal Oak Offshore collection.
With their classic octagonal-bezel designs, Audemars Piguet provides only the best Swiss watches for men. Its clientele includes global icons like Jay-Z, LeBron James, and Arnold Schwarzenegger who sported an AP watch during the making of Terminator 3.
During the SIHH 2019, Audemars Piguet launched the new 44mm Royal Oak Offshore Chronograph Pride Of Germany. Comprised of two iterations, this watch features a 59-jewel 3126/3840 calibre with a classic finish.
Vacheron Constantin

Although it was established two decades after the registration of the world's oldest watchmaker, Blancpain, the Vacheron Constantin Company remains the only watchmaker to have been in production without interruption. Now, they are in the radar for coming up with their most complicated model yet, the 57260 Vacheron Constantin. This impressive watch features 57 complications and 2,800 components of its tiny movement.
Since its early production of Swiss watches for men in the 1750s, Vacheron Constantin has continued to create extraordinary luxury watches. This was exhibited during the SIHH 2019. During this event, the Switzerland-based watchmaker launched various watch models, including the new Traditionnelle Twin Beat Perpetual Calendar.
With this watch, wearers can enjoy both date, month, and leap year functions as well as an in-house 3610 QP calibre. This movement enables the watch to extend its power reserve for up to 65 days or more.
Chopard

Although one of the top best watch brands based in Switzerland, Chopard is a family-owned business under the Scheufele Family in Germany. This company also caters to women who desire quality Swiss watches adorned with jewelry to enhance their elegance.
Chopard has remained remarkably committed to blending its traditional craft with modern technology. As such, their lineup includes unique and timeless Swiss automatic watches, classic stylish quartz, and sophisticated manual-wind watches equipped with robust and intricate movements.
During Baselworld 2018, Chopard introduced several new models including the 278573-6011 18K Rose Gold Happy Sport Automatic Watch. This piece marked the 25th anniversary of the Chopard Happy Sport Collection's introduction back in 1993.
Rolex

The Rolex Company was first established in London, United Kingdom, but later moved operations to Geneva, Switzerland. This move strengthened its foundation and built up its reputation in no time, making it one of the best Swiss watch brands in the world.
With its cutting-edge watch designs, even those of royal nobility favour Rolex. Not only that, but Rolex also caters to professionals of various disciplines including divers who wish to extend their deep-sea exploration up to 12,000 feet. 
During Baselworld 2018, Rolex introduced the 126660 Oyster Perpetual Rolex Deepsea. The timepiece features an underwater impermeability of 3,900 metres. Moreover, it surpasses the precision of the traditional hairspring by up to 10 times whilst reserving power for up to 70 hours using its in-house Perpetual 3235 Calibre.
Patek Philippe

Considered as one of Rolex's biggest competitors, Patek Philippe has been known as the primary watch of various royal figures such as Queen Victoria and Prince Albert. In standing out from the rest of other Swiss-made watches, this family-owned watch company has shown mastery over functions such as moon phases and perpetual calendars.
During Baselworld 2018, Patek Philippe introduced the 5531R-001 Rose Gold Grand Complications watch. This timepiece features an R 27 HU self-winding movement. In addition, it also includes a local time strike, world minute repeater with classic gongs, and a rose-gold case fitted with a hand-guilloched centre dial. 
Others
In 2018, the Federation of the Swiss Watch Industry (FH) reported exports of 21.2 billion CHF, a 6.3% increase from the previous year's performance. Apart from the above-mentioned brands, other celebrated Swiss watch companies which played a key role in the group's productive exportation include:
Hamilton
Cartier
Tag Heuer
Omega
Jaeger-LeCoultre
Gucci
Van Cleef & Arpels
Zenith 
Breitling
Movado
Final Words
Whilst Swiss watches compete fiercely with brands from the East, Swiss watch brands have proven their expertise time and again through different models. Throughout the years, watch collectors have admired the stunning pieces that these brands have produced.
These watches may come with a hefty price tag, but every penny is worth it!
We're glad you took the time to read this article. For another enlightening piece, check out Square Watches for the Dashing Gentleman.