New & Feature
8 Reasons Why A Patek Philippe Watch Is So Expensive
Sep 19, 2019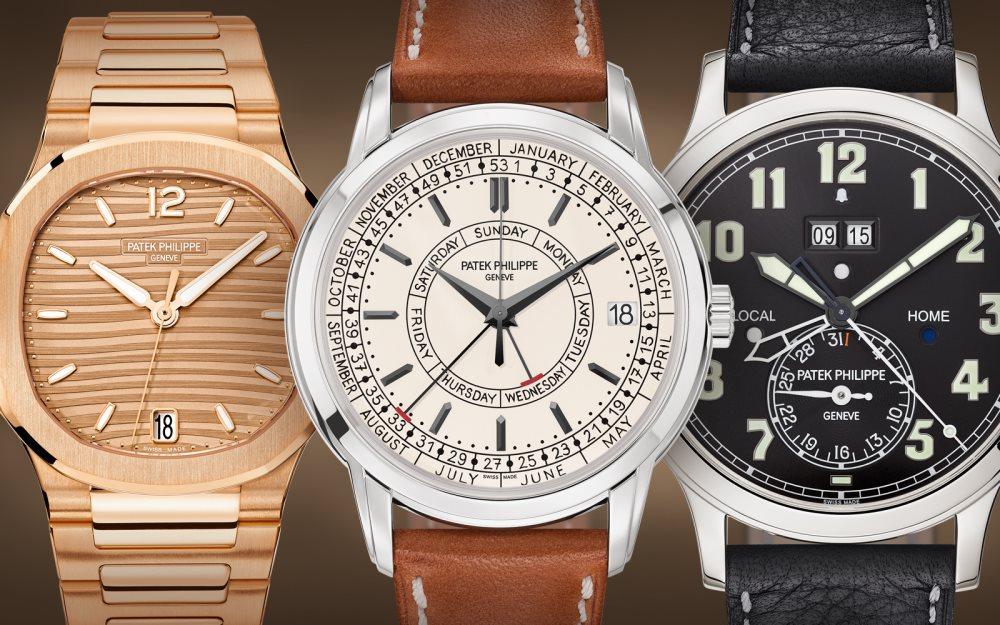 When it comes to Swiss luxury watches, Patek Philippe is one brand that tops the list. Patek Philippe is one of the most prestigious and expensive watches, along with other high-end names like Rolex, Audemars Piguet, and Vacheron Constantin.  
A Patek Philippe watch even holds the record as "the most expensive watch ever sold" at an auction. A jaw-dropping price of $23.98 million (23,237,000 CHF) was reached for the Patek Philippe Henry Graves Supercomplication pocket watch. While the Patek Philippe 1518 Stainless Steel is sold for $11 million making it the "world's most expensive wristwatch" ever.

So, what exactly makes Patek Philippe watches so valuable and expensive that people are willing to pay millions of dollars for them? Here are eight reasons that might point you to the answer. 
HERITAGE
Patek Philippe has been producing excellent quality watches since 1839. Immense experience and a high level of expertise are passed on from one generation to the next. Hence their tagline, "You never actually own a Patek Philippe. You merely take care of it for the next generation." 

Some parts, like the case, still uses traditional processes that date back to the 19th century. Because Patek Philippe has mastered the art of fine watchmaking, the watch has been patronized by royalties. Most of its clients have been kings, queens, and nobility around the world. 
INNOVATION
Patek Philippe has pioneered many groundbreaking advancements. Those advancements are still used in watchmaking processes today. Patek Philippe watches have also received 100 patents for their complicated inventions in horology. 

Those include the Cal. 89 (a movement that is composed of 1,728 unique parts and 39 different complications), the perpetual calendar (it automatically adjusts to the number of days in a month and the leap years), the hand-winding two-hand watch, the minute repeater, and the split-second chronograph. 
EXCLUSIVITY
Only 50,000 watches from Patek Philippe are produced a year. Compared to other watch brands that produce around 1 million per year, this is a limited amount. The detailed production process of the Patek watch is the reason for this low number. Making some of its most basic watches would take about nine months. Whereas, more complicated pieces take more than two years to complete.

INFLUENCE
Some of the world's wealthiest people hold Patek Philippe watches in high regard. In fact, many elite A-list celebrities and influential people claim they wear this exquisitely exclusive brand. Hip-hop and rap artists also often reference Patek Philippe watches in their music, regarding the watch as a symbol of money and power.
Some of the most famous and historical people to own a Patek watch are The Beatles, Brad Pitt, Walt Disney, Albert Einstein, Pablo Picasso, Nelson Mandela, Prince Charles of Wales, and Queen Elizabeth II.
VALUE
Unlike other watchmakers, Patek Philippe watches have a good resale value. It can make a good investment because the value of the watch will most likely increase over time. You can find modern or vintage Patek Philippe watches on the secondary market trading for outstanding prices. 

For example, a 1970 Nautilus currently trades for more than $50,000 from its original retail value of less than $3,000. The perpetual chronographs from the 2499/100 fourth series now cost over $400,000 today, compared to its price of less than $20,000 in the 1980s. There are also vintage timepieces like the 5131 Cloisonné Enamel that earned more than $4 million at auction than in retail. 
DESIGN
The unique Patek Philippe design reflects the beauty of the watch. Every style and technique is meticulously carried out with genuine artistry and exceptional craftsmanship. It involves various artisan processes such as inlays, enamel painting, the setting of precious stones, and extremely delicate engraving. 

The high-quality, hand-applied decoration is apparent in every individual part of the watch. To complete a subtle part like the wheels, it needs about 40 to 60 steps. Every intricate detail of a Patek Philippe watch is noticeable, from the dial, the faceted batons, to the hands. 
CRAFTSMANSHIP
Known for its commitment to craft and attention to detail, Patek Philippe carefully handcrafts every element of the watch and its movements. The incredibly complex Patek Philippe watches are assembled and finished manually. 

Each watch consists of 252 individual parts. The tops are brushed and decorated, and every plate and bridge is beveled internally and externally. The dials go through up to 200 separate procedures making it at least four and six months to complete. Ideally, the conceptualization and design of the watch take three to five years.  
QUALITY 
As a commitment to excellence, Patek Philippe introduced a seal of their own in 2008 called the Patek Philippe Seal. They have done this after breaking with the Geneva Seal Bureau for 123 years. The Geneva Seal Bureau imposes criteria for quality watch movements to protect the city's reputation as the home of the finest watchmaking. 
On the other hand, the Patek Philippe seal establishes rigid requirements when it comes to all aspects and components of a watch, as well as the timekeeping accuracy. 
Aside from the watches, Patek Philippe also places high standards on training their employees. That includes the watchmaker, the salesperson, and the customer support service. They also offer the first-ever lifetime service pledge in the world. It means that any Patek Philippe watches made from 1839 up to the present can be restored and maintained. 

Based on all these reasons, it is no doubt why the Patek Philippe watch is such an expensive and valuable watch. It has proven to be a benchmark brand in Swiss luxury watches with its longstanding tradition and history in watchmaking. The combination of different factors such as the use of top-quality materials, innovative designs, and finest workmanship makes it a superior watch brand in the world of horology. 
Now that you know why they cost so much take a look at the most expensive watches by Patek Philippe!