New & Feature
Italian Watches: 15 Italian Watch Brands That Should Be On Your Radar
Jan 17, 2022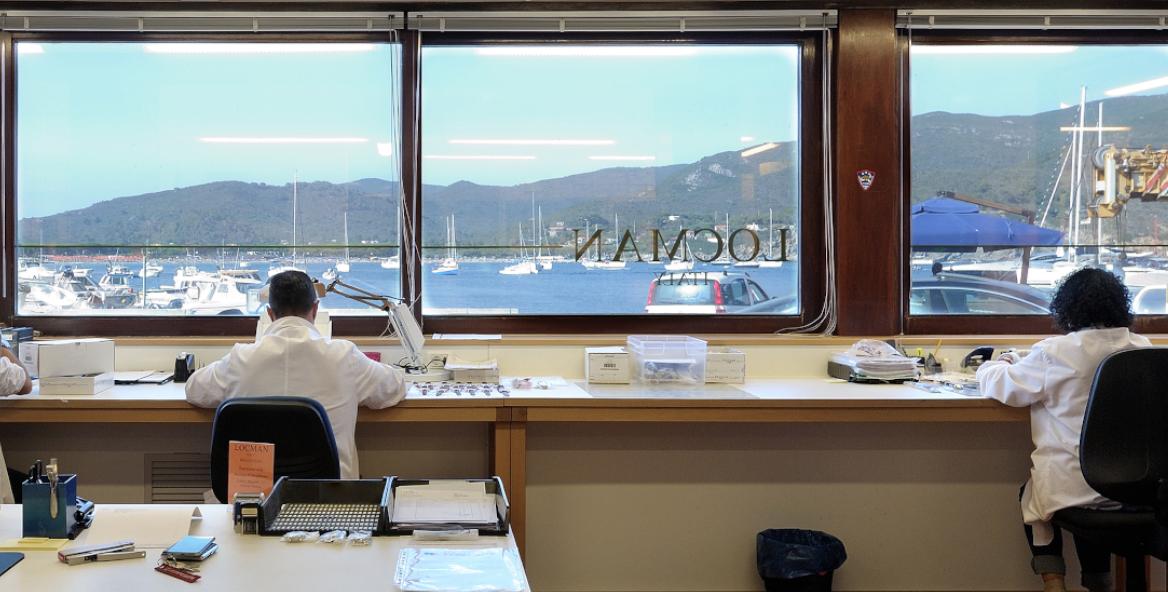 Many would agree that the watchmaking industry is dominated by Swiss brands. This is because a lot of the well-established names in the market today originated from Switzerland, which has long been regarded as the watchmaking city of the world.
While the dominance of Swiss brands may be true to some extent, it should be noted that the world of horology is not limited to one specific place or culture. In fact, there are watch companies from other countries, such as Japan, France, and the USA, that have gained quite a foothold in the industry as well. With that said, today, we will be taking a look at one very underrated corner of the world when it comes to watchmaking: Italian watches, and the 15 best brands behind them.
15 Best Italian Watch Brands 
1. Bulgari 

Starting off our list is Bulgari, which is one of the most highly regarded names in the fashion and watchmaking industry. While the company was founded by a Greek silversmith Sotirio Bulgari in 1884, it was actually first established in Rome, making it an Italian luxury brand. Today, Bulgari is best known for its wide selection of jewellery and timepieces that all boast unparalleled craftsmanship. The brand has also incorporated its expertise with jewellery into its watchmaking, resulting in the creation of some of the most exquisite Italian watches that can also double as fashionable accessories.
One of the most popular models in the market is Bulgari's very own Octo Finissimo Ref. 102713. This timepiece is characterised by its unique octagonal case shape. It features a 40mm titanium case and bracelet, which is paired with a  matching dark grey dial that is furnished with luminous dauphine hands, slim black indices, Arabic numeral markers, and a small seconds counter. Apart from its lightweight titanium exterior, this model has a thickness of just 5.15mm, making it ultra-thin and extremely easy to carry around. Lastly, this Bulgari Octo watch is powered by an automatic movement with a 60-hour power reserve.
While Bulgari has numerous well-crafted timepieces in its portfolio, the Octo Finissimo Ref. 102713 remains a must-have for many collectors and enthusiasts. You can get your hands on one for approximately $16,692 USD.
2. Mazzucato Watches

Next up, we have Mazzucato, a brand best known for its selection of ultra-modern, innovative timepieces. The company was founded by Simone Mazzucato, who has an established background in the field of Industrial Design. His expertise in both design and manufacturing was something he carried over to his brand, resulting in a rather unique catalogue of watches. The main concept of these Italian watches revolves around a balance between impressive engineering and elegant style, which is why Mazzucato's products are marketed as being "never boring".
One stand-out model from this Italian watch brand is the Mazzucato Rim Sport Ref. 03-GY536, which sports a sophisticated, powerfully-built exterior. This watch is presented in a 48mm stainless steel case along with a double compression FKM strap in grey. One cool thing about this piece is that it has a reversible design, which means you get to swap between two different watch faces in a single model. One side of the watch face features a car-inspired rim structure with a time-only display, while the other comes with a chronograph dial layout. As if that was not complex enough, this watch is also equipped with an automatic calibre and a quartz movement from Miyota.
The pieces offered by Mazzucato are rather complex and tend to fall on the high-end side of the price range, often over $1,000 USD. The Mazzucato Rim Sport Ref. 03-GY536, in particular, retails at around $1,400 USD. If you are looking for interesting and avant-garde Italian watches, then Mazzucato is definitely a brand to check out.
3. Gucci

Third on our list is an insanely popular luxury brand in the fashion industry, Gucci. This brand is best known for its extensive selection of chic bags, fancy apparel, lavish accessories, and sophisticated timepieces. As a well-established fashion house, all of its products boast excellent Italian craftsmanship. When it comes to watches, this brand's lineup consists of designer models that are uniquely Gucci. Each piece is overtly marked with Gucci's signature style and logo, so you can never mistake its products for another brand's.
A perfect example of this would be the Gucci Grip Ref. YA157403 with its one-of-a-kind aesthetics. This watch comes in a 35mm cushion-shaped case and bracelet made entirely of luxurious yellow gold. Both the case and bracelet are adorned with engravings of the brand's iconic interlocking G logo. The dial is also primarily made out of solid yellow gold, with three additional windows: a circular display for the date and elongated apertures for the hours and minutes functions. Underneath this distinctive Gucci Grip exterior is a quartz movement that keeps the entire watch running.
Despite its prestigious reputation, Gucci offers its models at a fairly reasonable price, with the Gucci Grip Ref. YA157403 in particular costing around $1,800 USD.
4. Anonimo 

Anonimo is a company that is all about combining Italian style with Swiss watchmaking, resulting in some truly high-quality, gorgeous models. Anonimo also offers some of the most versatile Italian watches in the market, thanks to their focus on casual yet sophisticated designs. The brand employs a number of distinctive practices, including the use of bronze in its watches, its signature cushion-shaped cases, and its affinity towards triangles, as seen in its logo. All of these allow Anonimo watches to truly stand out from their peers.
The Military line serves as Anonimo's best-selling collection and it comprises powerful-looking, extremely reliable timepieces. For instance, the Militare Chrono Ref. AM-1120.04.001.A01 comes in a 43.5mm satin-finished bronze case that you can pair with either a black calf leather strap or a fabric bracelet. The watch face consists of a rustic dark brown dial with slim indices, luminous sword-shaped hands, and Arabic numerals, all in bronze. You can also find two chronograph sub-dials, a 30-minute counter at the 9 o'clock position and a small seconds counter at 3 o'clock.
On the underside of the watch, there is an open caseback through which you can see the watch's SW300 self-winding calibre. This movement keeps the watch ticking with a frequency of 28,800 VpH and offers a minimum power reserve of 42 hours.
The Militare Chrono Ref. AM-1120.04.001.A01 is priced at around $5,115 USD, and Anonimo's other timepieces also fall within the same range, which is fairly reasonable for a premium watch brand. 
5. Panerai 

The next brand on our list is Panerai which is another rather well-known name in the luxury watchmaking world. One interesting thing about Panerai is that it first started out as both a watch shop and a watchmaking school in Florence, Italy. It has been gracing the world with its innovative timepieces and excellent craftsmanship for well over 150 years, which has contributed to its well-regarded reputation today. One testament to Panerai's expertise in horology is the fact that it was trusted by the Royal Italian Navy to supply watches both during and after the 2nd World War, a crucial part of the brand's history.
Some of Panerai's most popular collections include the Luminor and the Radiomir, both of which consist of high-quality, sporty Italian watches. A fan-favourite among the watch community is the Panerai Radiomir Ref. PAM01078 with its classy, nautical-inspired aesthetics. This watch comes in a 45mm square case made of hardy titanium and a fixed titanium bezel paired with a beautiful alligator leather strap in blue. The leather strap goes perfectly with the blue sun-brushed dial, which is adorned with luminous hands, bronze Arabic numerals, slim indices, and a small seconds counter at 9 o'clock. Underneath this striking exterior is an automatic P.4000 calibre which possesses an impressive 72-hour power reserve.
The Panerai Radiomir Ref. PAM01078 has a price tag of $12,293 USD.
6. Ennebi

Ennebi is a brand that was founded in 2004 by Alessandro Bettarini and Luciano Nincheri. In order to achieve its aim of providing quality products that would appeal to all watch collectors, Ennebi turned to technology, combining it with traditional Italian watchmaking. This resulted in a lovely selection of vintage-inspired, distinctly Italian watches.
Ennebi's catalogue of watches is not as extensive as some of the other brands on this list, but one striking model with an antique-inspired design is the Ennebi Fondale Vintage. This watch comes in a 47mm stainless steel case and a handsome black leather strap with brown stitching. The jet-black dial is adorned with a mix of Roman and Arabic numerals in a clean typeface, luminous hands, and a small seconds counter with a vibrant red hand. All these details, from the classic exterior to the watch face, play a part in enhancing this timepiece's retro feel.
This Ennebi watch is powered by a manual-winding movement with a 44-hour power reserve. It is water-resistant up to a whopping 1000 metres, so you can easily bring this watch with you on a dive. If you are interested, you can get your hands on this watch for around $3,300 USD.
7. Salvatore Ferragamo

Next up, we have another big name in the luxury world, Salvatore Ferragamo. Just like Gucci, this brand is best known for its wide selection of prestigious luxury products, including apparel, leather goods, shoes, timepieces, and more. When it comes to watches, Salvatore Ferragamo applies Swiss watchmaking techniques whilst still highlighting its Italian heritage. Their lineup consists of sophisticated and stylish accessory watches that are bound to make any outfit look even better.
A perfect representation of this would be the Ferragamo Experience Ref. 611227 748791, which boasts a particularly casual and sporty vibe. This watch comes in a 41mm stainless steel case paired with a black bezel and a black fabric strap that shows off the Salvatore Ferragamo signature in red. Its black dial follows a simple layout with luminescent arrow hands, triangular hour indices, a date window at 4 o'clock, and the brand's iconic logo at 8 o'clock. This watch is powered by a Ronda 512 Quartz 3H movement and has a depth rating of 100 metres.
Retailing at around $1,095 USD, the Ferragamo Experience Ref. 611227 748791 serves as one of the best Italian watches for everyday wear! 
8. U-Boat Watch

U-Boat is an Italian watch company that has been making excellent timepieces for around 20 years. Each and every U-BOAT model boasts Italian craftsmanship unlike any other.  This is definitely the perfect brand for those who want a handcrafted, tailor-made watch with a truly authentic Italian feel. 
One extremely attention-catching piece is the U-Boat Doppiotempo 46 Bronze, with its elegant, vintage-inspired design. It comes in a 46mm bronze case paired with a lockable bronze bezel and a hand-made calf leather strap in brown. On the left side of the dial, you can find an unusual, oversized crown with grooves to provide the wearer with an easier grip.
This watch's black dial, which pairs well with its rustic bronze exterior, consists of luminous blunt hands, Arabic numerals, and hour indices that are all coated with Super-LumiNova pigment. Aside from these basic functions, it also features a small seconds counter and a date window, which are driven by a self-winding movement that has a 48-hour power reserve.
As a premium Italian brand, most of U-Boat's pieces are offered at over $1,00 USD. The U-Boat Doppiotempo 46 Bronze, in particular, costs approximately $4,400 USD.
9. Visconti 

Rather than being a dedicated watchmaker, Visconti is more of a lifestyle brand known for producing high-quality pens and watches. While it only offers a handful of timepieces, each model has distinct characteristics that scream superior Italian craftsmanship. In fact, Visconti prides itself on providing only the best pieces handled by master watchmakers.
Of the five models in Visconti's watch collection, the best-selling piece is the elegant and complex Visconti Opera. This watch comes in a 43.5mm brushed stainless steel case paired with a black alligator leather strap that has blue accents. The blue sector dial's design serves as a tribute to Italian classical music, which explains its layout that draws inspiration from music sheets. In addition, it comes with a unique date display that resembles piano keys and is powered by an automatic movement.
If you want Italian watches that are overtly inspired by Italian culture, Visconti is the perfect brand for you. You can get the Visconti Opera for around $2,700 USD, or check out their other models, all of which fall within the $1,100 USD to $2,700 USD price range.
10. Emporio Armani 

Just like Salvatore Ferragamo and Gucci, Emporio Armani is a well-established brand in the premium fashion industry. While it is best known for its trendy apparel and bags, it also offers Italian watches that follow classic design codes. The best thing about Emporio Armani is that it offers extremely versatile pieces, so you can use them for any and every occasion, be it casual or formal.
One of the brand's most recommended models is the Emporio Armani Ref. AR60012 with its chic, monochromatic look. It comes in a 43mm black-tone stainless steel case paired with a grey leather strap that enhances the watch's cool vibe. Meanwhile, the sector dial comes in a unique layout with differing shades of grey, rose gold-tone indices, luminous brown hands, a small seconds counter, and a 24-hour counter. It also has an open heart display that gives you a glimpse of the automatic movement that keeps this watch running.
If you are looking for quality Italian watches, but you do not want to spend thousands of dollars, Emporio Armani is your best bet. The Emporio Armani Ref. AR60012 retails at just $365 USD.
11. Meccaniche Veloci

Meccaniche Veloci is a watch company that is actually based in Geneve, Switzerland. However, when it was first established in 2006, it was located in Milan, which means that it actually has Italian roots. According to Meccaniche Veloci's philosophy, it believes that a watch is nothing but an object unless there is a story that can give it life. The brand also values passion, freedom, and respect which is what drives it to continue creating unique, well-crafted timepieces.
One model that immediately stands out is the Icon 10th Podium Ref. W01GC110, with its quirky and unusual design. It comes in a large 49mm rose gold case along with a classic alligator leather strap in black. The striking watch face shows off 4 sub-dials that each display a different time zone, with one sub-dial also having a date window. Underneath this distinctive exterior, you can find a self-winding MV8802 calibre.
If you want a truly eccentric Italian watch, you can get this piece for around $43,460 USD.
12. Officina del Tempo

The next Italian watch brand on our list is the Officina del Tempo, which specialises in offering timeless yet innovative products. This is largely due to their goal of creating watches that can transcend the boundaries of time, resulting in a catalogue of watches with sleek, minimalistic designs.
A favourite model from this brand is the Wall Street Ref. OT1037-4300NGN, which serves as a classic and versatile piece that will surely look good with any outfit. It comes in a 44mm rose gold PVD-coated case paired with a suave leather strap in black. The stark black dial shows off a simple and straightforward layout with slim hour indices, bold Arabic numerals, blunt luminous hands, and a date window outlined in rose gold at 3 o'clock. Lastly, this watch is equipped with an automatic ODT8215 calibre.
The Wall Street Ref. OT1037-4300NGN retails at a price of just $268 USD.
13. Meccaniche Veneziane

Meccaniche Veneziane is an Italian watch company that focuses on providing high-precision, low-maintenance timepieces. Its models draw inspiration from the Renaissance period and Venetian tradition, which is something it makes sure to incorporate into its watchmaking process. It is also notable for being an eco-friendly brand as it sources handcrafted leather made in Italy to use in its watches.
The Nereide GMT Ref. 1305001J is a fan-favourite piece from this brand because of its classy and sporty aesthetic. It is reminiscent of the luxurious Rolex GMT-Master II with its iconic Pepsi design. This watch comes in a 42mm stainless steel case and five-link bracelet with a rotating Pepsi GMT bezel. This is paired with a striking black dial, which consists of luminescent hands and hour indices, a bright red seconds hand, and a date window at 3 o'clock. On the underside of the watch, you can find a transparent caseback that allows wearers to view the mechanical CAL.MV295 movement driving the entire timepiece.
If you are a fan of this iconic bezel, you can get your hands on this model for around $1,036 USD.
14. Zannetti

Zannetti is an Italian watch brand that specialises in beautiful, artistic timepieces with characteristic Italian elements that no other watchmaker could replicate. Indeed, Zannetti watches are true works of art when it comes to both aesthetics and engineering.
A perfect example of this would be the Regent Full Sky MK II. This watch comes in a 42mm bronze case, a fixed bronze bezel engraved with stylised Arabic numeral engravings, and a classy black alligator leather strap. The highlight of this piece is its gorgeous white dial, which shows off pointed skeletal hands and a date window at 3 o'clock, along with a beautiful painting of a starry sky. Underneath this creative watch face is a self-winding ETA movement that has been modified by the brand.
Priced at around $6,080 USD, the best thing about this Italian watch is that you get a well-crafted, functional model and a statement piece all in one.
15. Locman

The last brand on our list is Locman, which is a brand that draws inspiration from the sea. The timepieces it offers are a reflection of its passion and spirit for the oceans, and as such, the brand focuses on creating essential, natural watches.
One quirky and fun model from the brand is the sporty Mare Ref. 0557A08S-00WHBLSB, which features a 44mm steel and titanium case paired with a silicon strap in blue. This is paired with a white and blue dial adorned with Arabic numerals, luminous blue hands, a date window, and an adorable shark outline in lieu of the 6 o'clock marker. This watch is also equipped with a Miyota Three-Hand quartz movement.
You can purchase the Mare Ref. 0557A08S-00WHBLSB for approximately $450 USD.
Final Thoughts
Hopefully, after reading all that, you will realize that there are many Italian watch companies out there that are on par with some of the most popular Swiss names in the market. These brands have a different take on watchmaking,  which results in a variety of styles and designs that all boast the finest Italian craftsmanship. As you can see from the list above, even if you are on a tight budget, you are still bound to find Italian models that fit your personal criteria. Ultimately, while Swiss timepieces are a staple, Italian watches are certainly not something we should be sleeping on.
Photo Credits: Official Watch Sites
If you want more listicles, check out our piece on the 15 Best Calculator Watches.