New & Feature
Ming Watches: A Beginner's Guide to the Sophisticated Brand
Mar 09, 2022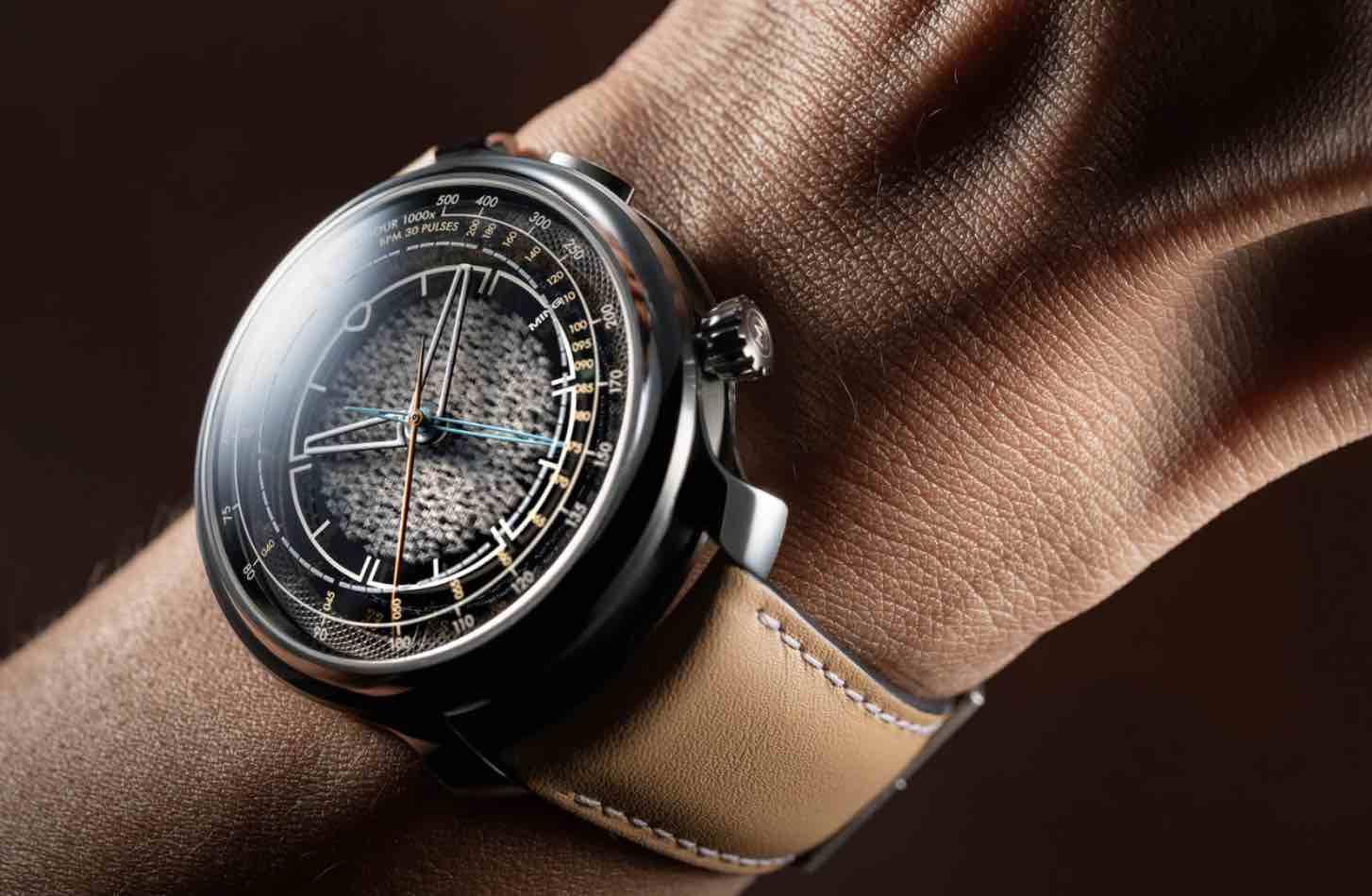 The watchmaking industry is one that holds tradition very close to its heart. This is why a lot of the most popular brands in the market have decades, if not centuries, of experience in the craft to back them up. However, this does not mean that only the longest-running watch manufacturers can make an impact in the world of horology.
A perfect example would be MING, which is a well-respected microbrand that was only founded in 2017.  MING offers a beautiful and impressive selection of timepieces that we will delve into in this article. So, without further ado, let us find out more about MING, its history, and some of the best MING watches available.  
All About Ming Watches 

MING is a Malaysian brand that was established in 2017. The brand is known for its unique way of handling its business and marketing, in which it sells itself as a horological collective, rather than just a watch company. MING's team consists of designers, engineers, artists, and even businessmen, all of whom share a love for watches and the horological craft.
Claim to Fame
In a remarkably short amount of time, MING watches have managed to capture the attention of the watch community. MING became a revered name because it continually brings something new and distinctive to the table with every model it releases. Indeed, MING watches stand out with their ingenious fusion of minimalist, avant-garde design codes paired with functional and highly innovative watch engineering. Even just by looking at photos of MING watches, you can tell that no one in the industry has ever done it quite like MING.
Price Range
Each and every watch MING releases shows off truly unique features, be it in terms of design, technical specifications, or both. This diversity is the main reason why MING's catalogue comes with a fairly wide price range. The technical sophistication and artistry of MING watches also mean that they can be quite pricey.
In general, the prices of MING Watches range between $4,500 USD to over $43,000 USD. The brand also tends to offer only limited quantities of its models, making MING watches quite difficult to obtain.
MING Watches You Should Check Out
Knowing all that, you are probably a little interested in knowing more about the timepieces that MING offer. Luckily for you, we have curated a shortlist of the best MING watches you should check out. 
1. 2021 Ming 20.01 Series 2 

First, we have the 2021 MING 20.01 Series 2 which is the core model of the brand's 20.01 line. This watch has a very forward-looking design that consists of multiple complex layers, especially around the watch face. The coolest thing about this watch is how the interplay of its layers creates a sort of visual illusion, drawing you further into the watch's face.
This MING watch comes in a 41.5mm grade 5 titanium case along with a calf leather strap made by Jean Rosseau Paris. Although this watch's size is substantial, its lightweight titanium build makes up for it, so you will not have much trouble toting this watch around all day. Fitted on top of the case is a layer of sapphire crystal.
As mentioned, the highlight of this watch is easily its intricate dial. This dial boasts three beautiful layers. At the bottom, there is a titanium dial base with a Clous-de-Paris pattern and a second layer with a triangular mosaic. The topmost layer, on the other hand, is a sapphire crystal bearing luminous markers for the minute and tachymeter scales. This dial also contains metallic stick-shaped hour markers and thin skeletal hands, along with a bright orange seconds hand and a blue 24-hour hand which adds a burst of colours to this watch face. Powering this watch is a manual-winding MING Agengraphe Cal. 6361.M1 movement with a 55-hour power reserve.
Limited to just 50 pieces, this unique watch retails at around $37,850 USD.
2. 2020 Ming 27.02 Concept

Next up, we have the 2020 MING 27.02 Concept, which comes with a cool, minimalistic design. With its understated stylishness, this is an incredibly versatile watch that can elevate virtually any outfit. In addition to its affordable price, this is a simple and straightforward model that is perfect for those seeking an entry-level piece from MING.
The 2020 MING 27.02 Concept utilises a 38mm stainless steel case with a lustrous polish and a fashionable textured leather strap in blue. The dial showcases a dynamic illusion-like surface; it can either show you your reflection or a deep black pool with a Clous-de-Paris ring, depending on the angle from which you are looking. This dial is also furnished with slender skeletal hands and simple hour indices that add a minimalistic, modern touch to the watch face. Driving this watch is a MING 7001.M1 calibre. Modified from an ETA 7001 base, this movement has a 42-hour power reserve.
Priced at around $5,360 USD, this is one of the most affordable MING watches available.
3. 2021 Ming 37.05 Moonphase

The 2021 MING 37.05 Moonphase serves as a futuristic take on a traditional complication. In fact, you would be hardpressed to find another watch that has integrated a moon phase indicator as perfectly as MING has in this model. This watch's moon phase display blends well with its complex dial, creating an alluring watch face that you simply cannot look away from. In addition, like the 2020 MING 27.02 Concept, this moon phase watch also boasts a simple and versatile style that would look great in both formal and casual settings.
The 2021 MING 37.05 Moonphase is presented in a 38mm stainless steel case paired with a Barenia leather strap in black Jean Rosseau Paris. Its multi-layered, textured sapphire dial consists of two layers. The upper layer consists of laser-etched hour markers and a mesmerising wave-like pattern on its surface, while the lower layer bears the date and moon phase apertures. On top of its well-crafted complications, this model is also equipped with an excellent Sellita MING 288.M1 calibre. This movement has a solid 38-hour power reserve.
With an estimated price tag of $5,360 USD, this is another great entry-level model to jumpstart your collection with.
4. 2020 Ming 19.02 DLC Worldtimer 

The 2020 MING 19.02 DLC Worldtimer serves as a stylish and multi-functional watch for all the jet setters out there. While it still features the brand's signature sophistication, it is actually more straightforward and subdued compared to most other MING watches. Ultimately, this serves to show the wide spectrum of mastery MING has over avant-garde watch designs.
This MING is encased in a 39mm DLC-coated titanium case and a black leather strap with orange stitchings. The case's DLC coating serves to enhance its resistance to scratches. The dial also comes with a jet-black finish and is decorated with silver skeletal hands and a 24-hour world time display. Etched on the watch's sapphire crystal are indicators in white for the hour markers and the 24 different time zones that this watch is equipped with.
One exceptionally unusual thing about this watch is that, instead of placing the lume on the indicators, this watch has an outer ring within its dial that is filled with Super-LumiNova pigment. On the underside of the watch is a transparent sapphire crystal caseback. This gives you a full view of the Schwarz-Etienne MING Cal. ASE220.1 movement that runs inside the watch. This movement, which is coated in rose gold, tastefully complements the watch's silver titanium exterior. It is also adjusted in five positions and has an impressive 72-hour power supply.
You can purchase this MING watch for around $12,870 USD.
5. 2020 Ming 19.03 Ghost

Last but not the least, we have the 2020 MING 19.03 Ghost. This is one of the more popular MING watches in the brand's catalogue. It is the perfect blend of simple, functional, and avant-garde, making it the perfect choice for everyday use.
This MING watch uses a 39mm titanium case and a black leather strap that complements its black watch face. The dial shows off a skeletonised display that is covered by the barrels and silver skeletal hands. The topmost layer of the dial is a luminous outer ring in silver, with short, slim hour markers in polished silver, contrasting sharply against the black dial. Driving this timepiece is a MING Cal. MSE100.1 calibre boasts an incredible 100-hour power reserve.
If you are interested in this straightforward model, be ready to shell out around $10,800 USD.
Final Thoughts 
On the whole, MING is home to some of the most innovative, creative, and unique watches to ever exist. MING timepieces are proof that watchmaking is not all about tradition as it is a craft that can transcend the past, present, and future. The MING watches are perfect examples of this, with their avant-garde and truly one-of-a-kind designs that you would be hardpressed to find anywhere else.
If you want more watch guides, check out our piece on the Doxa Sub 200!
Photo Credits: Ming Watches Website