Watch Style
Top 14 Skagen Watches For The Minimalist
Nov 30, 2019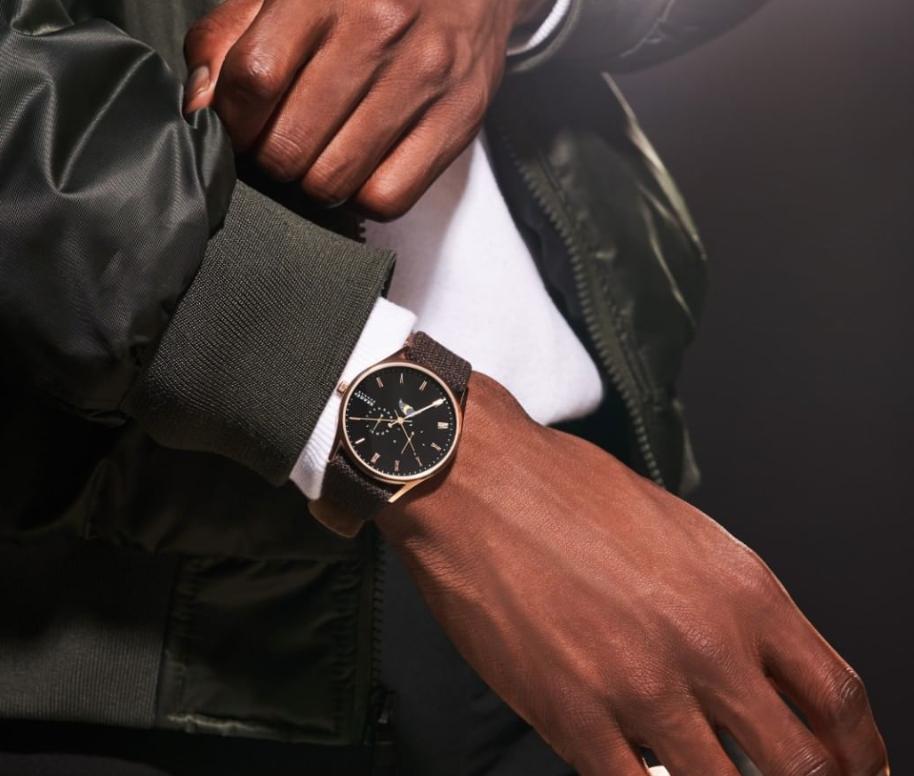 'Simple' and 'neat' are the first things you'll think of when you think of Skagen watches. Some brands may dedicate their time adding complications. But others, like Skagen, prefer to have their dial neat and tidy.
If you share the same vision that less is more, then you'll appreciate the beauty of Skagen watches.
History of Skagen Watches
Danish couple Henrik and Charlotte Jorst founded Skagen. With this information, you might think that this is a Danish brand, especially with the word "Denmark" plastered on its logo. 
On the contrary, people consider it as an American brand. Its founders indeed came from Copenhagen, Denmark. But the couple only started getting into watchmaking after moving to the US.
The duo started by representing Jacob Jensen's designer watches in the US. Afterwards, they contacted the Danish clock and watch manufacturer Comtech. This decision allowed the couple to design their own timepieces.
It was two years after the move when they had their big break. Henrik and Charlotte showcased Skagen watches during a corporate gift fair in 1991. People from the fair praised their elegantly designed watches. The feedback was so good that the people convinced them to release a watch line under their own brand.
Fortunately, the couple thought it was a good idea. After a few cups of coffee and brainstorming sessions, they established Skagen Denmark.
Focusing on What's Essential
If you would picture coastal towns in Scandinavia, you would think about clear skies and calm waves. This is exactly where the brand got its name. Skagen is the name of a tiny fishing village in the northernmost part of a Danish peninsula.
But its name isn't the only thing that the brand borrowed. They also follow the Scandinavians' principles. Leave out the things you do not need and focus on what's essential. Less is more because being simple also means being versatile. This concept is evident in Skagen watches' dials.
Form Follows Function
When talking to enthusiasts, you might hear them calling Skagen a Bauhaus watch. What does that exactly mean?
Bauhaus is a design movement being followed by several watches. Simply put, it is all about form following function. A Bauhaus watch is expected to have the following traits: has a clean font, legible, and sleek.
With this, Skagen aims to make its customers' lives simpler through purposeful design. Their minimalist dials are made so you can read time in an instant. Meanwhile, Skagen watches' sleek cases are made to be unobtrusive in your day-to-day life.
If you're sold on Skagen's philosophy, here are 14 Skagen watches that would look good on your wrist.

1. Signatur SKW6374
First on our list is Skagen Signatur SKW6374. If you want a no-frills watch that does a good job of keeping time, this is for you. Its black hour markers give a strong contrast against the white dial. This makes it easy for the wearer to read the time.
Its hour hand comes in light blue. Meanwhile, the second hand complements it with bright orange. This splash of colour gives the timepiece a refreshing look.
The Signatur SKW6374 is great for casual wear. Its simple face also makes it easy to match with various outfits.

2. Aaren Kulor
One of the common misconceptions is that minimalism equates to only black and white. This is far from the truth. Being a minimalist doesn't mean you should avoid colour altogether.
The Aaren Kulor is among the most colourful and fun pieces of Skagen watches. The whole lineup is inspired by the brightly-coloured townhouses of Copenhagen's Nyhavn district. It comes in various hues like light blue, red, and yellow.
While its colours are bold and bright, it doesn't sacrifice simplicity. The hour markers and hands come in a neat white design. This leaves the dial uncluttered and easy to read.

3. Kristoffer SKW6498
In terms of functions, the Kristoffer SKW6498 is just a step up from the basics. On its face, it has two additional sub-dials. 
The one on the 12 o'clock position tracks the 24-hour time. This is useful for people who are easily confused between AM or PM. Directly beneath it is the seconds sub-dial.
The two additional sub-dials may seem too much. But believe me when I say that they don't add to the clutter. They are placed strategically to be low-key on the watch's face. If you're looking from afar, you wouldn't even notice the sub-dials. 

4. Melbye SKW6506
The folks over at Skagen really know how to add a pop of colour and still keep it simple. The Melbye SKW6506's face maintains a plain background. Its hour markers and hands are simple.
To make things more fun, the designers added a colourful ring in the middle. But it's not just for form. If you look closely, the numbers help you keep track of the seconds that have passed.
On the 3 o'clock position, you can see a small rectangular window for the day and date. This is a nice addition as a lot of people consider it the most useful function.

5. Holst Hybrid Smartwatch
The Holst Hybrid Smartwatch is based on an existing model of Skagen. Yes, you guessed it right. It's based on the — surprise! — Holst. While it does look like a traditional watch, it carries a lot of functions.
It keeps you up-to-date with your online life by notifying you when you receive a text, email, or call. It also has a sleep tracker, a phone finder, and a fitness tracker.
This model also takes pride in its comfort. A lot of people claim that it is one of the lightest smartwatches they have ever worn.
The Holst Hybrid indeed proves that function doesn't have to sacrifice form. Show this to your friends and I bet you could convince them that it is a traditional watch.

6. Hagen Slim Mother-of-Pearl
From afar, the Hagen Slim Mother-of-Pearl might look like a plain watch. But its beauty shines (literally) when you take a closer look.
If you're wondering why it looks like a gem, it's because it is. Its dial is made out of genuine mother-of-pearl. The dial features simple hands and indexes to tell the time. At the 6 o'clock position, its date window is small yet legible.
Wear this watch if you want to level up your OOTD. We can't blame you if you find yourself checking the time more often.

7. Jorn SKW6546
The Jorn SKW6546 is a nice alternative to the Signatur. Some people even consider this model as the more reserved sibling of the Signatur.
It shares the same sandblasted dial and thin markers as the other model. While they look alike, they also have a few differences. The Jorn has slimmer hands. Apart from that, the Jorn also has linear indexes instead of dots for telling the seconds.
The elegant look of the Jorn will never look out of place during a date night or a quick lunch meeting.

8. Holst Automatic SKW6580
If you hate running out of power, you should check out the Holst Automatic SKW6580. Its automatic movement means you won't ever have to worry about recharging or changing the battery.
It is also a skeleton watch that will excite die-hard watch geeks. For the unacquainted, what this means is that a part of its dial is transparent. This is to make the inside of the timepiece visible.
But its skeleton construction doesn't mean it looks cluttered. The matte black dial and hands keep it understated.
The open caseback is like icing on the cake. Watching the gears move inside the watch can bring pleasure to any watch enthusiast.

9. Holst Moonphase
To watch geeks, one of the most desirable horological complications is the moon phase. But what exactly is it? Simply put, this complication tells the current phase of the moon. But aside from its function, people fall in love with its beauty.
The moon phase is not something you would associate with being simple. But even with the added complication, the Holst Moonphase's dial still remains sleek. Its strap, case, and dial are all blacked out. Meanwhile, the hour markers and hands come in a contrasting white. 
The small moon phase window blends well with the rest of the features on the dial and is unobtrusive. It sits at the top of the 6th-hour marker.

10. Signatur Silicone Field Watch SKW6541
As its name suggests, the Signatur Silicone Field Watch SKW6541 model is the sportier version of the Signatur. Its silicone strap is unrivalled when it comes to comfort. It also has a livelier colour scheme compared to the other Skagen watches.
But apart from its trendy looks, it also steps up from the basic. Above the 6 o'clock position, it has a small subdial that tracks the seconds. 

11. Signatur Blue SKW6530
Artsy people will love the Signatur Blue SKW6530. Some people might even say that it belongs in a museum. In fact, this one of fans' favourites among Skagen watches.  
It stays simple with white hour and minute hands and no indexes. But underneath those hands, you will see a blue watercolour art on the dial. Its blue colour is calming and at the same time exciting to look at.
The Signatur Blue SKW6530 is the perfect companion when going on an art gallery trip.

12. Skagen x Finn Juhl SKW6582
Since the founders of Skagen watches are Danish, it was only apt that they collaborate with a fellow Danish. As a result, this collection is a collaboration with interior designer and architect Finn Juhl. The lineup captures Juhl's design aesthetic.
The Skagen x Finn Juhl SKW6582 is modelled after one of his works — an iconic clock. It features a Papua New Guinea teak wood on its dial. Juhl also kept its face numberless to keep it minimal.

13. Grenen SKW6517
The Grenen SKW6517 is one of the most popular Skagen watches for a good reason. Its dial is what you may call simple yet sophisticated.
The Grenen looks a lot like the Melbye and it's because they both have an inner ring. The Melbye's ring stands out with a bright colour. On the other hand, the Grenen keeps it low-key by giving it the same hue as the indexes and the hands.
Just above the 6 o'clock position, you can see a small circular window. It displays the date, one of the most useful functions a watch can have.

14. Falster 2 Smartwatch
Skagen is trying to keep up with the digital age. That is why they released the Falster 2 Smartwatch. Just like most of Skagen watches, this head-turner is a minimalist on the outside yet full of surprises on the inside.
The Falster 2 has a lot to boast like its interactive, swim-proof touchscreen. Apart from that, it features heart-rate tracking, Google Assistant, smartphone notifications, activity tracking, Google Pay, and GPS among others.
You also do not have to worry about the juice. One full charge can make it last up to 24 hours. It also has an interchangeable strap in case you want to spice things up a bit.
Do you adore the style of a traditional watch but need the benefits of a smartwatch? The Falster 2 Smartwatch is perfect for you! Talk about hitting two birds with one stone.
While you're at it, you can also check out these luxury watches for professionals.