Watch Guide
Exactly How Much Do Rolex Watches Cost?
Mar 01, 2019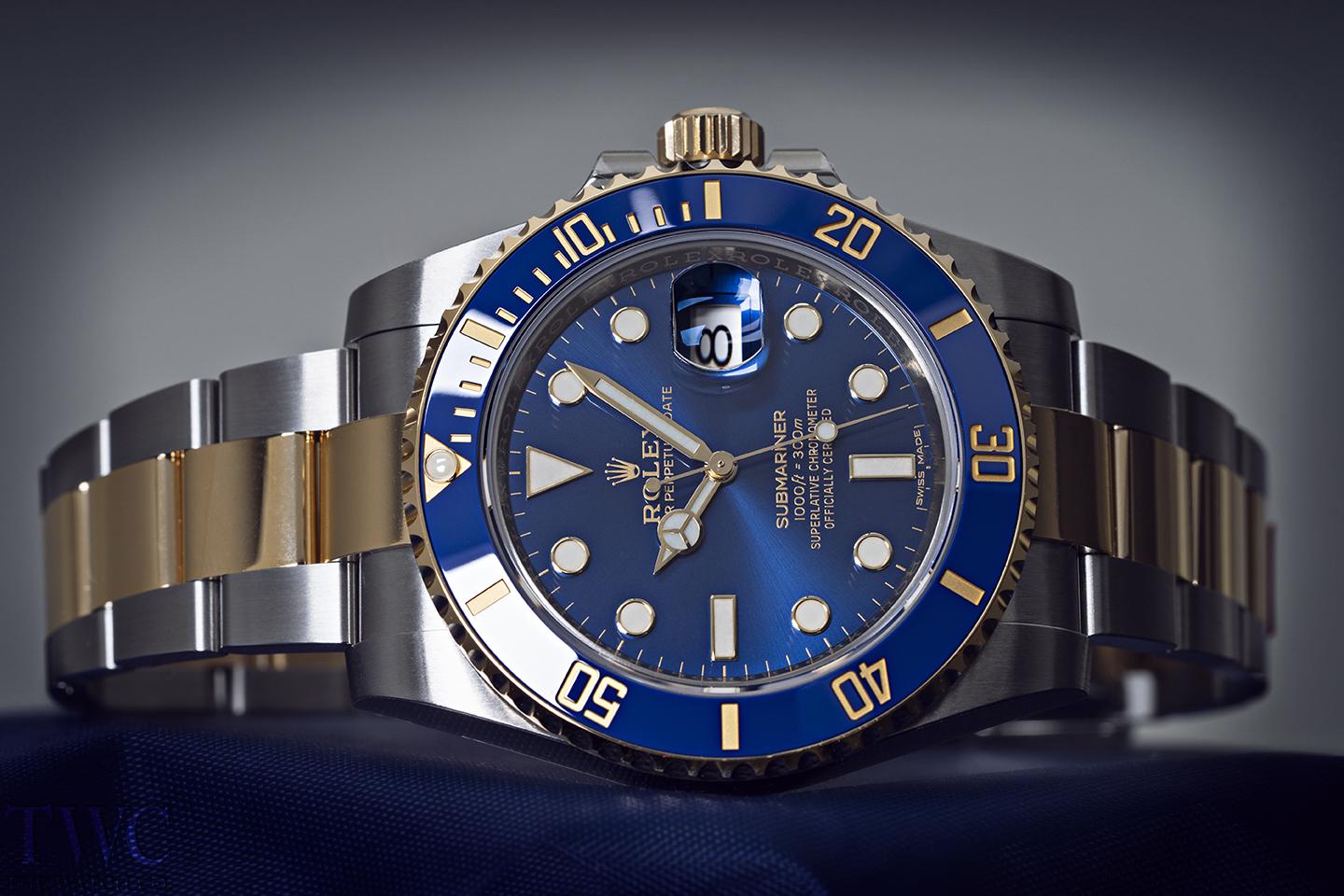 The general opinion regarding the price of a Rolex watch is that it is highly unaffordable. For more than a century, Rolex has been ruling the market with a consistently increasing price range.
If you're a new watch collector and want to add a Rolex watch to your collection, then rest assured. The prices vary depending on the quality, the model, the ownership status, and the seller. Thus, not all of them are unaffordable.
Stick with us as we learn about the different price ranges of Rolex watches. Ready? Let's see how much the following watches cost.
Prices of New Rolex Watches
First, let's discuss the more recent Rolex watches. To a collector, getting a new watch is like hitting the jackpot. But how much do they cost? Well you're in for a shocker as the starting price of most new watches ranges only $5000! Others however may be more expensive with prices ranging a few hundred thousand dollars.
1. Rolex Oyster Perpetual

The Rolex Oyster Perpetual is one of the most preferred lineups among collectors. Watches in this lineup generally cost less than USD $5,000 exclusive of tax. From time immemorial, Oyster Perpetual watches have been considered as being among the cheapest Rolex watches.
2. Rolex Explorer

Next on our list is the Rolex Explorer.
Rolex Explorer watches can be best described as being simple, sophisticated, gorgeous, and utterly amazing! Except for the date display, Explorer watches have almost every feature that Rolex watches have. This lineup is also considered highly popular among young wearers.
3. Rolex Milgauss

The third recommendation for a new collector is the Milgauss lineup. Milgauss watches use different watch faces and dials. Its sleek-looking style adds an aesthetic touch to your looks.
4. Cosmograph Daytona

The Cosmograph Daytona is among the most expensive watches from Rolex. In fact, this model would cost you a little more than three hundred thousand dollars.
Cosmograph Daytona watches are crafted with 18 Karate rose gold. In addition, their bezels are generally rainbow-coloured and have accented jewel decorations. Such watches which are designed with precision, beauty, and taste are hard to find elsewhere. When you've been able to save up, do not hesitate to add this watch to your collection.
5. GMT Master II

The second most expensive watch on our list is the GMT Master II for men.
This watch is highly suitable for frequent business travellers. Not only that, but the second time zone and large date display on this watch can be considered its two most excellent features. On average, a GMT Master II watch would cost approximately one-third of the price of a Daytona watch.
Prices of Pre-Owned Rolex Watches
Now that you have an idea of how much new Rolex watches cost, let's discuss the prices of pre-owned watches.
So how much is a pre-owned watch?
If you want to buy a pre-owned luxury watch, its best to do some research on the watch market first. You can either purchase one from an auction or from a personal collector. This is risky as you might either purchase a vintage watch at an affordable price or end up getting a fake watch with no value at all.
Yes, you heard that right. There are plenty of fake watch sellers out there. Most try their best to make money by selling unsuspecting buyers fake models.
With that in mind, let's discuss the value of pre-owned Rolex watches in the market.
Auctions
For enthusiastic collectors, going to auctions could prove to be an exciting activity. If you desire to get a vintage watch from 1940 or the famous ones worn in Bond movies, you should probably consider auctions. The highest Rolex ever sold on an auction was a Cosmograph Daytona watch owned by Paul Newman. Staggeringly, it was purchased by an anonymous collector for 17.8 million dollars!
You should know that watch prices change drastically at auctions. This is because watches are not valued by the materials used, but by the background and history behind them.
The price of a watch at an auction also depends on the passion of participants. Thus, to be able to compete at auctions, you need plenty of money and a strong eagerness for vintage watches.
Private Collectors
You might wonder how watches maintain their value in the second-hand market. Well, to answer your question, provided you take proper care of your watches, you can sell them at almost the same prices you bought them – or even higher!
Importance Of Being Cautious
The risk of purchasing pre-owned watches lies in the pricing difference and the possibility of counterfeiting. You might fall victim and lose money if you are not cautious enough.
Before entering the market, it's best to do proper research on the prices of real watches. If a seller offers you an unexpectedly low price for a Rolex watch, you are probably in danger. You should probably show the watch to an expert to be assured of its authenticity.
Why Are Rolex Watches Costly?
Rolex is known for maintaining pure art in all of their timepieces. Undoubtedly, the beautiful designs and the handmade automatic movements are incredibly attractive. This shows that every detail is made to perfection.
Besides the watches, you have to consider convenience as well. People have been using Rolex watches for timekeeping for a long time. In some cases, Rolex watches can last longer and be passed on to a second owner. By ensuring proper care, a Rolex watch can serve you for a lifetime.
Additionally, purchasing a Rolex watch is a sacred investment. Since the prices of Rolex watches are increasing, it's increasingly possible for you to sell your Rolex watch at a decent price. If your watch is a vintage type, reselling it could make you a fortune.
Remember that prices vary according to the condition of the market and the owner's perspective as well. So as long as you're diligent, don't be afraid to get one for your collection and use it for as long as you want.
After reading this article about the prices of Rolex watches, why not check out 10 Tips On How To Tell If A Rolex is Real.