Watch Guide
Starting a Watch Collection? Read This Guide First!
Dec 18, 2019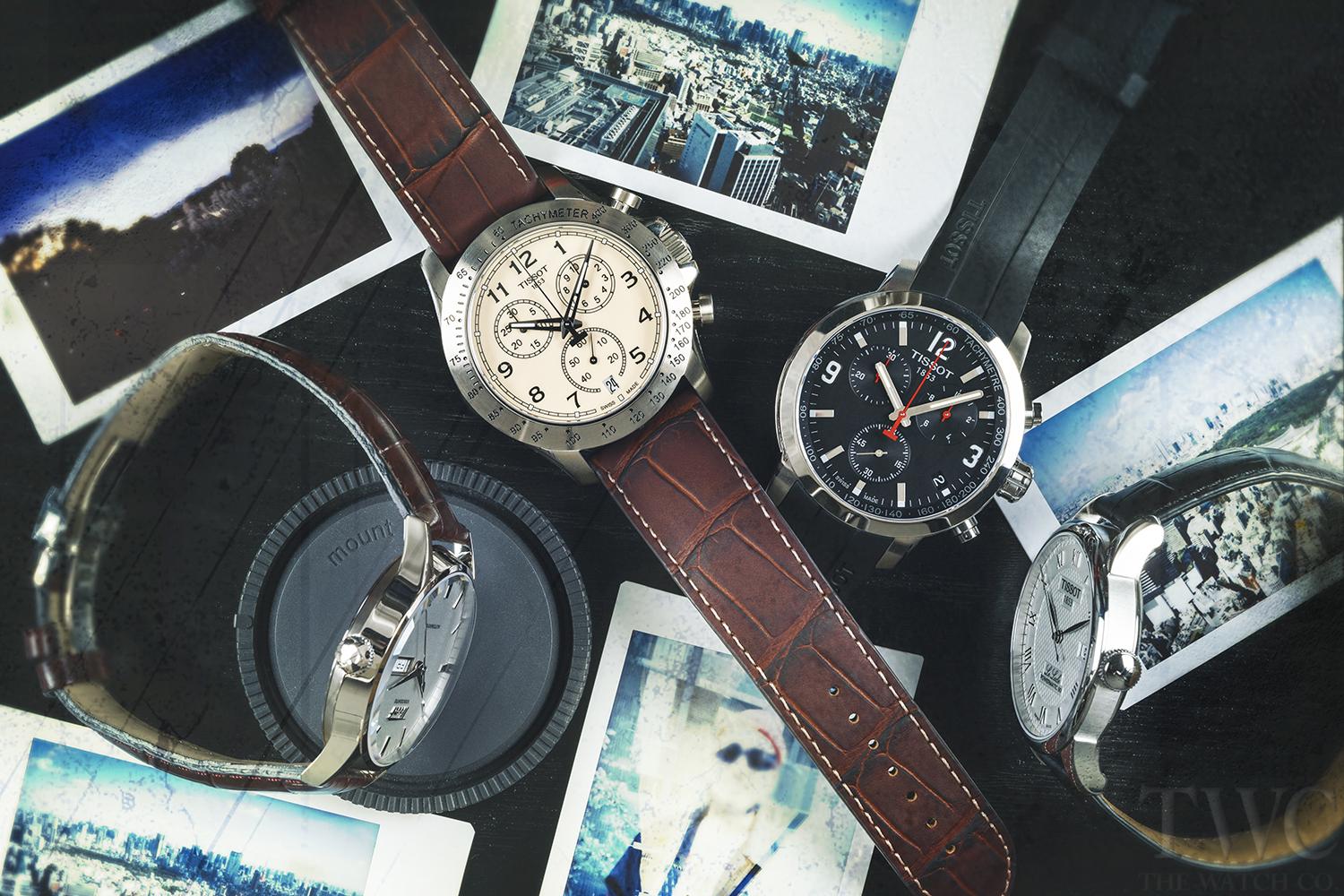 Starting a watch collection can be intimidating to some. Getting into the hobby can mean hours of research and buckets of sweat looking for the best deal. Nevertheless, curating your personal watch collection from the ground up can be a fulfilling task. Just ask any watch collector and they'll tell you how rewarding it is to see their grail watches in the flesh.
Why Start a Watch Collection?
Why even start a watch collection? Sure, your smartphone can tell the time — sometimes even more accurately. But what is it about watches that merits the "oohs" and "ahhs" of enthusiasts?
Asking this question is like opening a Gachapon toy — you'll never know what answer you'll get. There are hundreds of reasons why fanatics started their own watch collection. But here are some of the most common reasons why you should consider getting into the hobby.

1. Watches are an extension of your personality.
You can tell something about a person just by looking at their wrist. Are they wearing an elegant dress watch? I'll bet their closets are full of oxford shirts and navy blazers. Are they sporting a rugged G-Shock? Chances are, they love going outdoors. Your watch collection is one way to express your personality.

2. Watches tell interesting stories.
I know a lot of people who use watches to celebrate certain events in their lives. For example, some people would buy watches to mark an important milestone. Collectors can feel their hearts beating faster by going through their watch collection and telling the story behind each watch.
Those stories are not necessarily personal. One might be drawn to a watch for its rich history. The Rolex Milgauss, for example, has a strong connection to science and technology. Meanwhile, space lovers should check out the Omega Speedmaster as it is the first watch on the moon.
3. Sometimes it's all about the thrill of the chase.
"My watch collection is finally complete" is one of the most common lies a collector says. No matter how big your collection is, there's always that feeling of wanting more. The human brain is wired that way.
To some people, researching and hunting watches are more fun than the acquiring part. Something is fulfilling about finally getting a great deal after spending hours searching for it.
4. They're a good investment.
Many people do not enter this hobby just for the dough. However, this can be a bonus. Some but not all watches can increase in value as the years go by.
If your watch was produced in limited quantities and has a great history, then chances are you can get an extra hundred or even thousands of dollars when you sell it. Of course, some will use the money to buy even more watches.
Taking the First Step
If you're decided on growing your own watch collection, don't click the "add to cart" button just yet! This is a relatively expensive hobby so it's important to slow down. If you're unsure where to begin, we're here to help. The fact that you're already reading a guide just like this means you're taking the right direction.
Below are some tips to build a watch collection that will be the envy of many. Enjoy your horological journey!

1. Do your homework.
Pat yourself on the back for reading a guide like this before starting your watch collection. Just like in any other investment, it is important to know the things to watch out for so you don't end up losing money.
Try to familiarise yourself with the brands that you should avoid and keep on your radar. Hear what others have to say about a specific model. What are their experiences? Are they good or bad?
2. Know your taste.
When starting a hobby, it is normal to not know what you want. One way to develop your taste in watches is by researching and looking at other people's watches.
Take note of which models catch your attention. Eventually, you'll notice a pattern. Maybe you prefer elegant dress watches that will go well with your suits. Or perhaps you'll find the ruggedness of dive watches useful for your weekly adventures. 
Knowing what you need and want will help you curate a watch collection that works for you.
3. Be patient.
Bear in mind that slow and steady wins the race. Once you've connected with other enthusiasts, it's so easy to drool over their collection. Scanning other people's SOTC (state of the collection) may tempt you to grow your watch collection as soon as possible. This is one mistake that you should avoid.
Like we said previously, it is normal to not know which watch you like. Developing a taste in anything takes time. If a watch has caught your attention, try to know about its history, pros, cons, etc. You can also try to look for alternative watches before buying them. Who knows, maybe you'd end up liking that other watch more?

4. Know how to spot a fake watch.
It's every watch collector's dream to snag an excellent deal on a grail; only to realise that it's too good to be true because it is. By the time you realise that the dream was, in fact, a nightmare, you've already given out your hard-earned money.
To avoid committing this mistake, you have to know how to differentiate a fake from an original watch. If you're not sure where to start, you can read our guide on how to spot a fake Rolex. This will prove to be a very useful skill in the long run. 
5. Learn the lingo.
When buying stuff, reading is essential. But what if the product description is full of words you do not understand?
Like any other hobby, the watch community is full of terms that you should familiarise yourself with. SOTC, movement, and tourbillon are only some of the words that you'll come across. To get you started, you can read our guide on the different parts of a watch.

6. Learn how to care for your watch collection.
The fun (and responsibility) doesn't end after you've left the store. Owning a watch also means taking good care of it. 
Timepieces require a tune-up every few years. Yes, even luxury brands like Rolex are not invincible and need to be serviced once in a while. This is to make sure that your timekeeper does its job accurately. With that said, you should try to know reliable watchmakers or repair shops in case your watch needs some TLC.
Apart from that, you should also consider insuring your watch collection. It would be a total bummer if something unfortunate happened and damaged your pieces.
7. Set a budget.
I remember when someone asked me to accompany her on a watch hunt. She asked me how much money she should bring with her. To which I answered, "It can range from $50 up to $10,000". It might have sounded like a lazy answer, but it was the truth.
The price tag of one watch can vastly differ from another. That is why it is important to set a budget when shopping.
Aside from keeping your savings in check, this will also speed up the process of finding the perfect candidate. A lot of online shops let you filter products by price for your own convenience.
8. Join a community.
When you want to learn about something, surround yourself with knowledgeable people. There are a lot of advantages to joining a watch club or group. One important reason is if you're in a good group, chances are you'll learn a lot from them. Observe other people's tastes. Ask questions. This is one way to know more about the hobby that you're getting into.

9. Buy for yourself, not someone else.
Always remember that it's YOUR watch collection. Don't buy something because you think you have to finish a checklist or because other people tell you to.
For some reason, other collectors like to strictly own one watch per brand. On the other hand, loyalists won't consider anything other than Rolex. Several people like to have a watch dedicated to different occasions. While others would search long and hard for that one watch that will last them a lifetime.
There are various ways to grow a watch collection. But whichever path you choose, as long as it works for you, keep doing it.
Recommended Beginner Timepieces
Don't worry if all of this seems daunting. If you're unsure of which timepiece you'll get as your first, we've rounded up a few picks. Here are a few models to start your watch collection with. These are budget-friendly and will give you an idea of whether you like a certain type of watch or not.
DIVE WATCHES
A diver watch screams adventure. If you live an active lifestyle, a diver should be in your watch collection. These watches typically have high water resistance so you wouldn't have to worry about damaging them when out swimming.

Orient Mako II
The Orient Mako II is one of the most affordable automatic dive watches in the market. Costing less than $200, you'll get every penny's worth and even more.
It has everything a dive watch needs — water resistance, unidirectional bezel, and a screw-down crown. Aside from those, it also boasts an elegant look that will make heads turn.

Seiko SKX
The Seiko SKX will always be remembered as a "collector's first dive watch". It's because too many enthusiasts started their watch collection with this beauty, and there's a good reason for that.
Aside from its stunning appearance, the Seiko SKX offers great features. It has a 200m water resistance, a 120-click bezel, and a screw-down crown.
When it comes to colour, Pepsi is one of the most popular. It is aptly named because its colour scheme resembles that of the soda brand. Its iconic blue/red design is not just for looks. When used with the watch's timer feature, the red part indicates the "danger zone". This tells the diver that they should be headed back to the surface once the hand hits that zone.
Another bonus for the SKX is its customisability. If you love personalizing your stuff, this one has a lot of available mods that you can do yourself.
FIELD WATCHES
If a dive watch is too rugged for you yet you need something that can still take a beating, consider a field watch. It is sturdy enough to be worn during a hike yet refined enough to be worn during semi-formal events.

Seiko 5 SNK
Seiko is known for its bang-for-buck watches, and the Seiko 5 SNK is one of those. Costing under $100, it is considered one of the cheapest automatic watches you can find.
On the outside, it has a clean and simple dial. But when you take a look at the inside, it has excellent features. It is equipped with in-house automatic movement and a day-date complication.
The clear caseback is like the icing on top. When you feel like admiring the genius behind its technology, just flip it over and watch the gears move.

Timex Weekender
If you're not averse to quartz watches, the Timex Weekender is a great piece. This no-frills field watch is as clean as it gets. Aside from the military aesthetic of the dial, it features a 24-hour military time format. The Indiglo technology of Timex makes it very easy to read.
At just $37, you're sure to get every penny's worth.
DRESS WATCHES
Perhaps your job requires you to wear a suit to work every day. If that's the case, then you'll need a more elegant watch. Here are a few dress watches that will impress even the most intimidating boss.

Orient Bambino
Surprise! Orient is not only good at making divers. They also make awesome dress watches. When worn with a suit, the Orient Bambino looks like it truly belongs there.
It comes in different colours (blue, cream, black) and dial configurations (Arabic, Roman numerals, etc.) that you can choose from. Its elegant design makes it hard for people to believe that it costs only less than $200.

Tissot Le Locle
At around $600, the Tissot Le Locle is more expensive than the rest on this list. However, if you would compare it to other watches, it is still relatively cheap, especially if you consider its features and craftsmanship. 
If the Seiko SKX is a rugged pickup truck, the Le Locle is a sleek Mercedes Benz. Its elegance is exemplified by the Roman numeral hour markers. Anyone who is after sophistication should check out this watch.
Love adventures? Here are 12 Bell & Ross watches that you should check out!