Watch Guide
20 Dive Watches For Every Budget and Style
Dec 23, 2019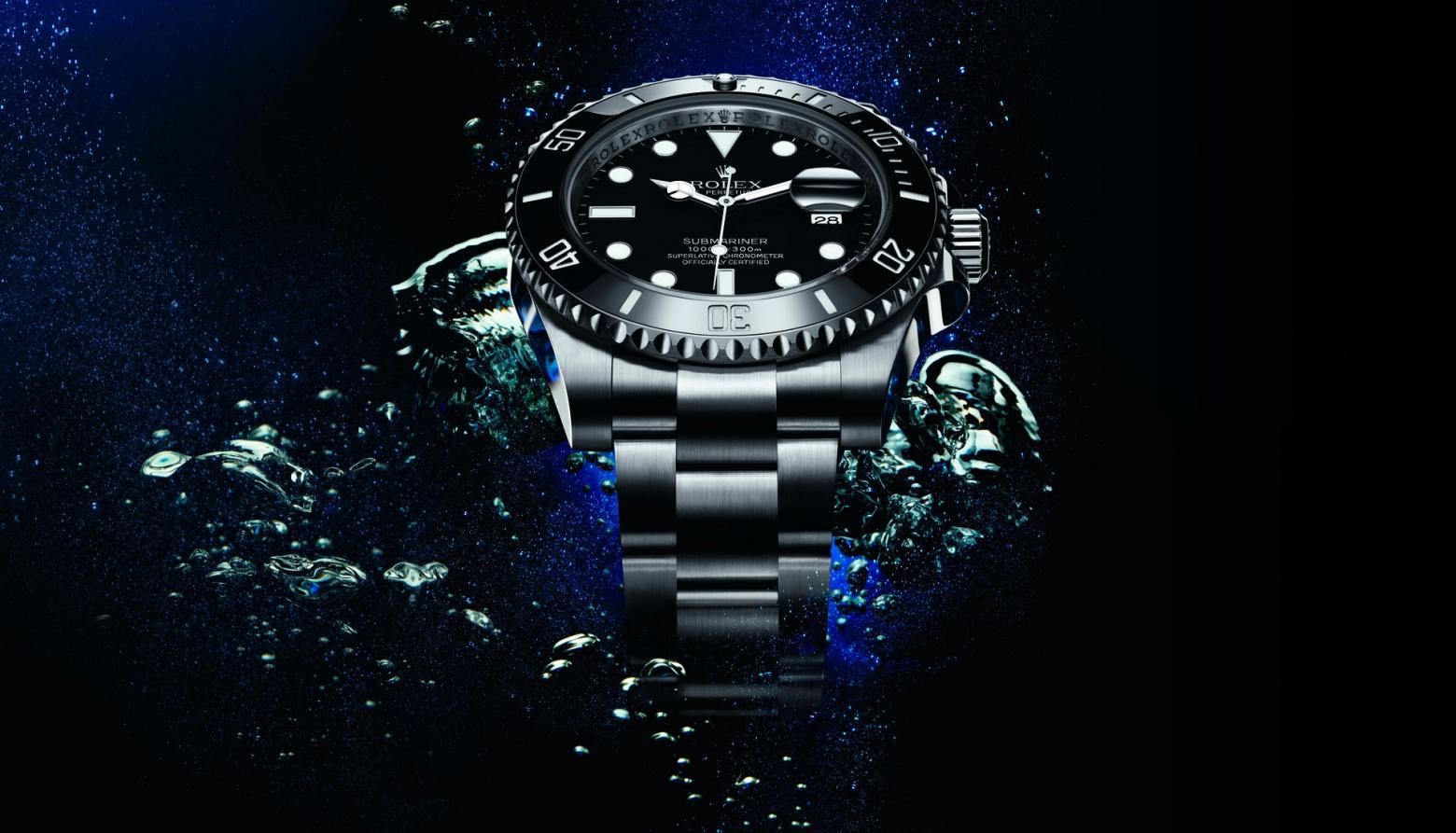 Dive watches are some of the most popular timepieces around. Beginners and veterans alike love wearing them due to their versatility and durability. In truth, you can wear them with almost anything anywhere! They are rugged enough to be worn underwater. On the other hand, they are acceptable to be paired with a suit (all thanks to James Bond!).
As the name suggests, dive watches are used for — you guessed it — diving! Despite its name, the dive watch isn't only for one specific niche. Even non-divers can benefit from their useful features. Undoubtedly, it was originally made for diving. But as the years passed by, dive watches evolved into a staple in every watch lover's arsenal. 
What to Look for in a Dive Watch?
Just because a watch is water-resistant doesn't mean it's considered a dive watch. There are some distinct characteristics that should have to be considered. Here are the important things to look for when shopping for dive watches.
1. Water Resistance
It's a given that dive watches will be used when swimming. And as we all know, the pressure underwater can be intense. For this reason, your watch mustn't give up on you while exploring the ocean.
When you're out hunting for your next dive watch, one of the first things you should look at is water resistance. For starters, you should look at no less than 100 metres. This water resistance can withstand a swim at the beach. However, if you plan to take diving seriously, you should take into account the certifications a model has. An ISO 6425 certification will guarantee that your watch can withstand a beating.
2. Uni-directional Bezel
Emphasis should be given on "uni-directional". No, the watchmakers did not forget to make it rotate the other way. In fact, this is a safety feature of dive watches.
It is inevitable to accidentally bump the bezel in a clockwise manner. If that happens, the timer would say that you have more time underwater than you actually have. This can cause the diver to not go to the surface on time and lose oxygen.
On the other hand, accidentally rotating it counter-clockwise only shortens the time. It is better to go to the surface earlier than expected and have excess oxygen than being late and running out of air.
3. Lume
It is dark in the deep sea and what use is your watch if you can't see it? That's why dive watches need to have illumination. By ISO's standards, a dive watch's hands must be readable at a distance of 25cm while in total darkness.
RECOMMENDED DIVE WATCHES
Now that we have settled what makes a good dive watch, it's time for the fun part — the hunt. Whether you're just testing the waters or ready to go all-out, here are some of our recommended dive watches depending on your budget.
PRICE UNDER $500

Seiko SKX
It's very unlikely that you'd encounter a list of best dive watches without seeing the Seiko SKX. Watch aficionados have a lot of good things to say about it.
Firstly, its diving pedigree is respectable. Secondly, its design is simple yet beautiful. But most importantly, its price point allows it to be enjoyed by both seasoned collectors and newbies who are searching for their first watch.
Price: $250-$300

Orient Ray II
Badly want a Sub but still iffy about spending too much? The Orient Ray II is one of the closest things you can get to it without hurting your wallet.
The round indexes on the dial contribute to the Submariner-esque aesthetic. But make no mistake. The Ray also has its own character. The quarter-hour markers are trapezoidal and make it distinct from all the other dive watches.
Price: ~$130

Orient Mako II
The Orient Mako II looks a lot like the Orient Ray II. On the inside, they share the same reliable Japanese movement. On the outside, they're almost identical save for the indexes. As mentioned, the Ray has round indexes while the Mako has rectangles.
Whether you like the Ray's sporty looks or the Mako's simplicity, you'll never go wrong. One thing is for sure —both are top quality affordable dive watches. 
Price: ~$130

Seiko Turtle
Turtles may be associated with being slow. But there's one characteristic of turtles that we forget — their long lives. While the Seiko Turtle does not necessarily live up to a hundred years, it does offer you durability.
It offers 200m water resistance and Seiko's in-house calibre 4R36 movement. This model is indeed a must on every Seiko die-hard fan's wishlist.
Price:$350

Seiko Sea Urchin SNZF
It's so easy to dive head-first with the Seiko Sea Urchin. Just like the spiny creatures that it's named after, this watch is a great diving companion.
Seiko took the extra mile to ensure the Sea Urchin's durability. Aside from the 100m water-resistance, the crown is recessed and the face is protected with scratch-resistant material. You can explore the depths of the ocean without worrying about damaging your watch.
Price: ~$130

Vostok Amphibia
In a Swiss and Japanese-dominated industry, the Russian Vostok Amphibia stands out. On land, it is guaranteed to make heads turn with its nautical aesthetic. While under the sea, its water-resistance and readability make it a good diving partner.
The Vostok Amphibia is considered as one of the cheapest dive watches. This makes it a great choice for newbies who want to start getting into dive watches.
Price: $60-$100
PRICE $500 – $900

Casio G-Shock Frogman
This might be the closest thing to a diving computer. Some even dub it as "Casio's ultimate dive watch." The Casio G-Shock Frogman has a dedicated "diving mode" that activates the dive timer. This feature shows you the dive start time and the total time spent underwater. It also shows how long it has been since your last dive.
It also doesn't skimp on safety features. If you try to ascend faster than 10m per minute (a big no-no in diving), it will go off. Feel confident about diving with this high-tech watch.
Price: ~$500

Seiko Tuna
The tuna may not be the meanest sea creature you'll think of, but this timepiece definitely is. In fact, the iconic Seiko Tuna has a stronger depth rating compared to other dive watches on this list. 
Along with its thick case comes with jam-packed features. To illustrate, it can withstand water pressure of up to 600 metres. That's a lot! It proves that just like its namesake, it thrives in the sea.
Price: ~$550

Steinhart Ocean One
No matter what your stand on homage watches is, the Steinhart Ocean One is undoubtedly a great diver. With its relatively affordable price, it exhibits an excellent cost-performance ratio.
To demonstrate, there are a lot of goodies that you'll get from this watch. Firstly, it has an impressive water resistance rating of 300 metres. Secondly, it uses SuperLuminova C1 for long-lasting illumination underwater. Lastly, its sapphire crystal protects the handsome dial that will merit some glances from other people.
Price: ~$500
PRICE $1,000 – $3,000

Longines Hydroconquest
You might be baffled to see a luxury brand like Longines in this price range. However, don't let its price tag fool you. Its specifications are enough to impress any watch collector.
As expected of the brand, the Longines Hydroconquest has a solid build with 300m water resistance. Its screw-down crown gives it extra protection during diving. This goes to show that it's a great way to own a luxury watch without worrying much about the price tag.
Price: $1,600

Zodiac Super Sea Wolf
Aside from its name, a lot of things are "super" about the Zodiac Super Sea Wolf. For one, any watch enthusiast will light up with its playful styling. But this diver is not just about looks. 
Underneath its modern design is a reliable automatic movement. It also has a water resistance of up to 200 metres. Want to dive in style? The Super Sea Wolf is your best bet!
Price: $1,395

Longines Heritage Legend Diver
Yes, you're looking at the right picture. The Longines Heritage Legends Diver might not look like the other dive watches. But deep inside, it is a true diver's watch.
Its unique appearance makes it look more like a dress watch than a diver. In some events, you might even get away with wearing it with a suit or tuxedo. But don't let its elegant appearance deceive you. Its graceful exterior comes with a very rugged interior.
This beauty has a "Super Compressor" case that can handle water pressure of up to 300m. This makes it the perfect watch for you if you bounce back and forth from business meetings and water sports.
Price: $2,500

Tudor Black Bay
Tudor has earned the respect of the watch community. Not only because it's the sister company of Rolex, but because the company earned it. The same can be said with its iconic piece, the Black Bay. While it is often compared to the Submariner, this is a totally different beast that worked its way to the top.
Its in-house movement exhibits fine craftsmanship, as is expected with any Tudor piece. It also comes with a 70-hour power reserve so you wouldn't have to wind it every now and then. The Black Bay proves to be a strong competitor against its more popular and more expensive sibling, Rolex.
Price: ~$3,000
PRICE $4,000 – $10,000

Breitling Superocean Heritage
When talking about Breitling, one would automatically think of aviation. While it's true that the brand dominates the sky, they also make excellent dive watches.
Enter the Breitling Superocean Heritage. This model features the best of both pilot and dive watches. It has three subdials for the chronograph. In addition to that, it has a water resistance of up to 200m. This model proves that Breitling is not only excellent in the skies. It also stands out in the water. 
Price: ~$4,000

Omega Seamaster Professional 300m
This model of Omega has the word "professional" in its name for a good reason. It's easy to say that the Omega Seamaster Professional is often associated with James Bond. However, we should not give the British spy the whole credit for the watch's popularity. Its specs sheet speaks for itself.
When not used in diving, this model is a treat to look at. Modern SMPs sport the iconic wave pattern on their dial. And it seems that this detail appeals to not only the divers but sea lovers in general.
Price: ~$4,000

Tudor Pelagos
This dive watch gives a new meaning to "special snowflake". If you look closely, its hour hand is inspired by a snowflake. This is the reason why the Tudor Pelagos is considered the more contemporary sibling of the vintage-inspired Black Bay.  
While the Pelagos and Black Bay are aesthetically opposites, they share the same diving pedigree. The Pelagos' professional specs prove to be the envy of other dive watches. With that said, its name, Pelagos, means "sea" when translated to English.
Another interesting fact about the Pelagos is that it comes with a left-handed version. It may not be a breakthrough, but the thoughtfulness merits a few brownie points.
Price: $4,125

IWC Aquatimer
The Aquatimer is one of IWC's first dive watches. It passes all of the International Organization for Standardization's requirements so you're sure it's the real deal. Apart from that, this model features a SafeDive bezel system that ensures extra durability. It's perfect for the serious diver who is often under the sea.
Price: $5,400

Rolex Submariner
The Rolex Submariner needs no introduction. This legendary piece is ridiculously popular even to non-watch enthusiasts. To emphasise, even James Bond once wore this diver.
Some of you might feel reluctant to dive with a very expensive watch, but believe me when I say that it is durable enough to survive it. Vintage Rolex ads even marketed it as a "diver's dream come true".
Aside from its features, the Sub boasts an iconic look that other watches try to imitate. Many brands like Steinhart have produced Submariner homages. To the unacquainted, homage watches are cheaper alternatives to a luxury watch. Its features are very similar, sometimes almost indistinguishable from its more expensive counterpart.
Price: $8,550 (with date complication) and $7,500 (without date complication)
PRICE ABOVE $10,000

Blancpain Fifty Fathoms
Can't get enough of dive watches? You should thank the Blancpain Fifty Fathoms. The horological world considers it as the first-ever modern dive watch. If that's not enough, you'd be stoked to hear that this was the watch strapped to the wrists of elite dive soldiers.
Due to the rich diving history of this model, this makes it a must-have in any collector's dive watch collection.
Price: $10,500-$12,000

Rolex Deepsea Sea-Dweller
Rolex loves outdoing itself. One example is this Submariner's look-alike. The Deepsea Sea-Dweller was made to dive deeper than the Sub. 
As its name suggests, the Rolex Deepsea Sea-Dweller aims to venture into the deep blue sea. While the Sub has a depth rating of 300m, this one can resist up to 3900m. That's a lot!
Price: ~$12,000
While you're at it, here's a guide on building your watch collection. Enjoy!