New & Feature
15 Bauhaus Watches for Minimalist Fans
Oct 30, 2021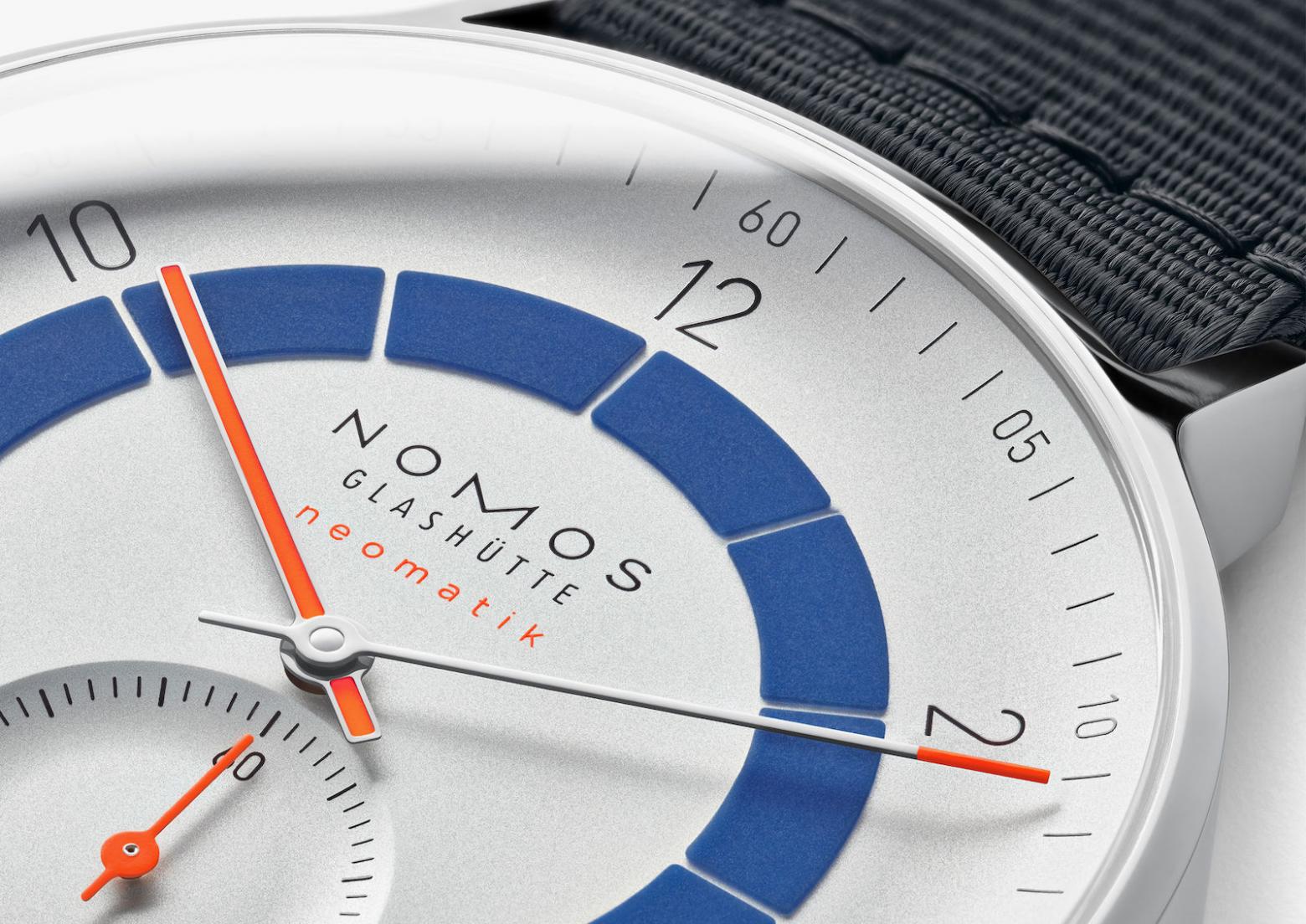 A watch is a timekeeper first, but it also acts as a fashion accessory capable of completing anyone's look. Need to look sophisticated for an important event? Pair your suit with a sleek dress watch, and people will take you more seriously. Preparing for a camping trip and need something to make you look and feel like a pro? Strap on a sporty Casio piece and you are good to go.
We all know watches come in many shapes and sizes. But one design that remains incredibly trendy and never goes out of style is the Bauhaus watch. Simple and modern, Bauhaus watches represent an aesthetic that does not look like much at first glance, yet is pleasing to look at and truly draws your eye in. Stick around as we broaden our knowledge of what Bauhaus watches are, what they look like, and where you can find one.
What is "Bauhaus?"
The term "Bauhaus" can refer to two things: the art movement, and a specific type of architectural design. Before Bauhaus became associated with these concepts, it was formerly an art institute for aspiring architects in Germany. Translated as "construction house," Bauhaus was a German modernist art school established by architect Walter Gropius in 1919.
During its operation, the school developed a remarkable reputation for its approach to design and architecture. Referred to as the Bauhaus movement, its concept involved combining creativity with practicality by bringing together the conventions of mass production and artistic perception.
The Bauhaus school existed in three German cities; Weimar, Dessau, and Berlin. In 1933, the institute of Bauhaus was shut down by its own leadership due to pressure from the Nazi regime. After the school closed, staff members emigrated to different parts of the world to continue spreading the Bauhaus vision. 
Design Features of a Bauhaus Watch
With regards to watchmaking, the Bauhaus style is a form of minimalistic design. A Bauhaus timepiece boasts an aesthetically straightforward and legible design that complements its overall functionality. Some of the features you would typically see on a Bauhaus-style wristwatch include slim indices, clean fonts, and a minimalistic, simple dial pattern.
For its exterior, a Bauhaus-inspired watch usually comes in a sleek stainless steel case with a small and unobtrusive bezel so that wearers can focus on and admire the dial. Since Bauhaus watches tend to be dress watches, they typically do not have much water resistance. Ordinarily, Bauhaus watches would have a depth rating of around 30mm, which is pretty standard for dress watches.
With all these aspects put together, you get a Bauhaus watch that has a subtle yet elegant dial design, which presents a strong presence on your wrist.
Are All Minimalistic Watches Considered Bauhaus Watches?
Oftentimes, many minimalistic wristwatches intentionally or accidentally adopt a Bauhaus-inspired design. However, not every minimalist timepiece can be counted as a Bauhaus watch. It may take you some time to get it right, but once you have seen enough of these models, you will know if a wristwatch is Bauhaus-inspired or not. For us to help you with that, we have provided a list of some outstanding Bauhaus watches below.
15 of the Best Bauhaus Watches
Wearers can typically find Bauhaus-style timepieces in the catalogs of German watch brands like Nomos Glashutte and Junghans. However, some watchmakers outside of Germany also seek inspiration from the Bauhaus style and implement it into their models. Rather than going through every model in the selection of each brand, it would be more convenient for us to list down 15 of the best Bauhaus watches on the market today.
1. Junghans Max Bill Handaufzug (027/3004.48) – 700 USD

Starting off our list is a German timepiece designed by one of Bauhaus's very own proteges, Max Bill. The Junghans Max Bill Handaufzug is a prime example of a form meeting function. With its slender indices, thin pencil hands, luminescent nodes, and Junghans signature, this watch boasts a clean look with meaningful design features.
Underneath the dial is a J805.1 manual-winding calibre equipped with 17 jewels and a power reserve that can last for up to 42 hours. Protected by a layer of plexiglass on top, everything from its thin stainless steel structure to its matte silver dial screams Bauhaus and the minimalism it stands for. To complete its look, Junghans pairs this Max Bill piece with a stainless steel mesh bracelet.
2. Nomos Glashutte Tangente Neomatik Midnight Blue (Ref. 177) – 3580 USD

Home to many minimalist dress watches that are crafted according to the Bauhaus philosophy, the Nomos Tangente is arguably the brand's most popular selection. Of all their models, the Neomatik Midnight Blue stands as one of the hottest Nomos watches yet. Its blue dial, along with its unique numeral font, slim indices, stick-like hands, and simple seconds sub-dial, is mesmerising enough to catch the eyes of anyone in a crowd. 
What makes this timepiece interesting, apart from its design, is its case and calibre. Typically, an automatic movement is larger and requires a more sizable watch case so that there is space for the oscillating rotor. However, with this watch, Nomos was able to fit their automatic DUW 3001 movement into a slender 35mm hand-wound stainless steel case. Wearers can view the DUW 3001 through the watch's see-through caseback.
3. MeisterSinger New Vintage Neo Sunburst Blue – $1,060 USD

Classic yet contemporary, the MeisterSinger New Vintage Neo Sunburst Blue is a timepiece that combines vintage aesthetics with modern innovation and modern. Looking through its domed Hesalite glass, you can already tell that this watch lives and breathes the Bauhaus style. From its simple double-digit numerals to the single hour hand ticking at its center, this blue dial is straightforward, with a round date window at 6 o'clock as its only complication.
Below the watch face is a Sellita SW200-1 automatic movement, complete with a 38-hour power reserve. It can produce a beat frequency of 28,800 semi-oscillations per hour and is held by a total of 25 jewels. Though this New Vintage timepiece does not have an exhibition-style rear case, its steel case back is safely screwed in and engraved with a fermata, along with MeisterSinger's own logo.
4. Hamilton American Classic Intra-Matic Auto (H38455131) – $940 USD

Hamilton is known for making all kinds of watches. Coincidentally, they also have a timepiece that sports a Bauhaus-inspired design. Part of the American Classic series, the Hamilton Intra-Matic Auto possesses a two-toned dial that shows off modern aesthetics. With its black sunburst backdrop, thin silver-toned indices and hands, and an outlined date window at 6th o'clock, this watch face boasts a minimalist design that is sleek, elegant, and timeless.
Sheltered by a 38mm stainless steel case and an anti-reflective sapphire glass, wearers can rest assured that the watch face stays pristine at all times. Operating the timepiece is an ETA 2892-2 calibre. This movement, which can be seen through the skeleton case back, is self-winding and has a 50-hour power reserve.
5. Skagen Titanium and Charcoal Steel Mesh Watch – $230 USD

The Skagen Titanium and Charcoal Steel Mesh is an excellent Bauhaus-inspired timepiece for anyone on a tight budget. Although its round case, unlike other Bauhaus watches, is more on the thick side, it still perfectly complements the simple and striking sky blue dial. The casing of this Skagen watch is made from lightweight titanium, while its mesh bracelet is made of stainless steel.
Looking at the watch face, the dial contains an outer ring with a 12-hour layout and an inner ring with a 24-hour index printed and arranged in the Bauhaus style. At 6 o'clock, you can find a simple circular date window that serves as the only complication of the watch. This Bauhaus watch is run by a quartz movement.
6. Nomos Glashutte Metro 38 (Ref. 1109) – $2,560 USD

Not a lot of watchmakers can create Bauhaus watches as skillfully as Nomos does. And with a simple glance at the Metro 38, you would probably agree. Its galvanised white silver-plated dial acts like an art canvas that highlights the different details of the watch face. The blue spot-like hour markers on the outer rim of the dial and the subdial's vibrant red second hand provide some splashes of colour and create a cohesive look that is easy on the eyes. 
The minimalist and gorgeous design of this Metro watch's face pairs well with its classy leather strap and is protected by a domed sapphire crystal. Between the dial and the stainless steel caseback is a reliable in-house Calibre Alpha manual-winding movement that comes with a 43-hour power reserve.
7. Junkers Bauhaus 100 Years Series (9.11.01.03) – $580 USD

We cannot have a list of the best Bauhaus watches without mentioning Junkers. Founded in 1895 by Hugo Junkers, the brand has a collection that commemorates its founder's partnership with the Bauhaus Institute in Dessau. One of the highest-rated timepieces from the series is the Junkers Bauhaus 100 Years Series 9.11.01.03.
The Junkers Bauhaus 100 Years Series 9.11.01.03 features a 41mm stainless steel case and is paired with a brown alligator leather strap. The dial contains a few complications, such as a power reserve indicator, a date window, and a 24-hour display, all presented in simple straight lines and numerals. The movement that powers this watch is a Miyota 9132 calibre. It holds 25 jewels and has a power reserve that can last for almost two days.
8. Junghans Max Bill Chronoscope Automatic (027/4008.4) – $1,840 USD

We are aware that the people of Junghans know their way around Bauhaus watches. Further up on the list, we featured the Max Bill Handaufzug, a modern and minimal timepiece that transcends a mere trendy look. For this entry, we offer the Max Bill Chronoscope Automatic, which boasts the same kind of elegance and quality, but in the form of a chronograph watch. 
Despite having a handful of complications, this Max Bill watch's face remains legible and retains a puristic design. Focusing on the bare essentials, its distinct fonts and long indices draw attention to the Chronoscope Automatic's cornerstone function of telling time. Its J880.2 movement allows wearers to activate its chronograph features through the two pushers at the side of the stainless steel case.
9. Glashutte Original Senator Excellence Panorama Date Moonphase – $9,400 USD

A minimalistic watch with grail-level pricing, the Glashutte Original Panorama Date Moonphase is a luxury timepiece with aesthetics that complement its focus on functionality. On-lookers who see this elegant watch simply cannot take their eyes off the alluring galvanised blue dial. You cannot help but admire the layout of its white panorama date window and silver moon phase indicator as they blend seamlessly with the matte blue backdrop.
Topped with silver triangular indices, luminous pips, and dauphine hands, the interplay of silver and matte blue gives this Bauhaus watch a posh look and unobtrusive readability. Behind the watch face is a skeleton caseback that gives wearers a neat view of the Calibre 36-04. With its 100-hour power reserve, this Glashutte Original dress watch can rest on the weekends without missing a beat.
10. Sinn Classic Timepieces Modell 1739 St I 4N – $2,110 USD

Normally, watch enthusiasts tend to associate Sinn with pilot chronographs and navigational clocks. Who knew they could make such a slick and classic-looking Bauhaus-inspired timepiece? Powered by a Sellita SW300-1 movement, the Sinn 1739 St I 4N makes use of a gorgeously beveled stainless steel case. Its watch face provides a harmonious combination of stick-like gold indices and hands and a silver electroplated sunburst dial. Protected by a layer of sapphire glass with anti-reflective coatings on both sides, the beauty of this dial is kept pristine at all times.
Unlike most Bauhaus watches on this list, this Sinn piece is waterproof and pressure-resistant up to depths of 100m. You most likely will not be bringing this watch to the pool, but it is good to know that this Sinn watch is covered on all grounds.
11. Hamilton American Classic RailRoad Small Second Auto – $1,295

A contemporary piece with a style unlike any other, the Hamilton American Classic RailRoad brings reliability and a design scheme that you do not usually expect from the American-Swiss watchmaker. Versatile and utterly minimalist, this Hamilton American Classic watch is a timepiece for any occasion.
Adorned in a stainless steel case, this Hamilton watch sports a handsome look that is accentuated by an orange-stitched black leather strap. Its straightforward and clean black dial is a sight to behold. It has a decentralised red sub-dial that adds some flair to the watch's looks without compromising its legibility and minimalist aesthetic. Underneath the dial is an H-22 automatic movement that can run for up to 42 hours when fully wound.
12. Omega De Ville Tresor Orbis Edition (432.13.40.21.03.001) – $7,825 USD

Nothing beats a watch with a purpose. Simple in its design yet powerful with its significance, the Omega De Ville Tresor Orbis Edition is a commemoration of Omega's support of Orbis International and its battle against curable blindness.
The Tresor comes in a 40mm stainless steel case that Omega couples with a blue leather strap. Its dial plays with two shades of blue; a darker hue for its surface and an Orbis blue shade for its elongated second hand. Another intriguing aspect of this Omega De Ville piece is its submerged date complication. Once it reaches the 8th day, a blue teddy bear appears in place of the numeral. Such a design acts as a tribute to the lovable toys that Omega gives to every young patient undergoing treatment.
13. Nomos Glashutte Autobahn Neomatik 41 Date Sports Gray (Ref. 1303) – $4,800 USD

As a watchmaker, Nomos incorporates the Bauhaus style into all of its collections. Apart from the two models mentioned previously, another Nomos watch that catches our eye is the Autobahn Neomatik Date. With its thin round case and domed sapphire glass, you cannot help but admire the different depths, geometry, fonts, and colours on its minimal dial. Compared to most watches, the date window is wide and provides the current, previous, and upcoming dates.
Now you may be wondering what the arch of bars is for. Turn the lights off, and they will provide bright blue luminescence for a more legible dial, whether day or night. This innovative design is unique and is also notable for having been inspired by motorcar dashboards. Although its case does not have much bulk, the timepiece has a water resistance rating of 100m. Powered by an automatic movement, this Autobahn watch comes with a black textile strap.
14. Strenglas Naos Automatik Black – $430 USD

Built and designed in the beautiful city of Hamburg, the Strenglas Naos Automatik is an award-winning timepiece that truly encapsulates what Bauhaus watches are all about. Covered by layers of sapphire crystal on its front and rear case, wearers can easily view the watch's minimalistic black dial and its automatic Miyota 821A movement.
The case of this Strenglas timepiece is made of polished stainless steel and is water-resistant up to depths of 50m. The black dial itself is dark and stark, with contrasting slim silver indices, double-digit hour markers, pointed stick hands, and a date window at 6 o'clock. On the whole, there is not much going on with this timepiece, as it bears only the simple time-telling essentials. But that is exactly what makes this Bauhaus watch so appealing.
15. Bvlgari Bvlgari Solotempo Automatic (102929) – $3,850 USD

Although it does have some design features you would not see in most Bauhaus watches, the Bulgari Solotempo Automatic is the most "Bauhaus" an Italian luxury watch from Bulgari can get. Crafted by the upper echelons of Swiss watchmaking, this timepiece carries a modern Italian design that boasts class, cleanliness, and high performance.
Looking at the dial, the luxurious golden indices and hands nicely contrast the watch's jet-black surface. At the same time, the gold tones also pair well with its black-coloured stainless steel case. Beneath the minimal black and gold dial is an automatic BVL 191 Calibre equipped with a 42-hour power supply. 
What Has Become of the Bauhaus style?
Today, the Bauhaus style stands as one of the most influential trends in modern design and architecture. Its philosophy continues to affect advancements in various forms of architecture, art, graphic design, interior design, and typography. Of course, this also includes the realm of watchmaking. As watchmaking is a form of art in itself, many top brands have also drawn inspiration from the Bauhaus design movement and applied its principles to their horological crafts.
Final Thoughts
There is no denying that Bauhaus watches are fascinating works. By stripping away all unnecessary features and giving the spotlight to a watch's primary functions, the Bauhaus style proves that functionality can look appealing and quite sophisticated.
Furthermore, although its Bauhaus designs are quite simple, they never fail to astound and attract your attention. I guess that is the very mystique of the Bauhaus design. Even after seeing this style on a timepiece so many times, it just never gets old. If you are planning to purchase one of the exceptional Bauhaus watches listed above, rest assured that each one is a high-performing timepiece that would make a worthy addition to your collection. 
Featured Image By Nomos-Glashuette.
Need something that's both modern and green? Here's a list of 15 amazing wooden watches that any conscious enthusiast would want.