Watch Reviews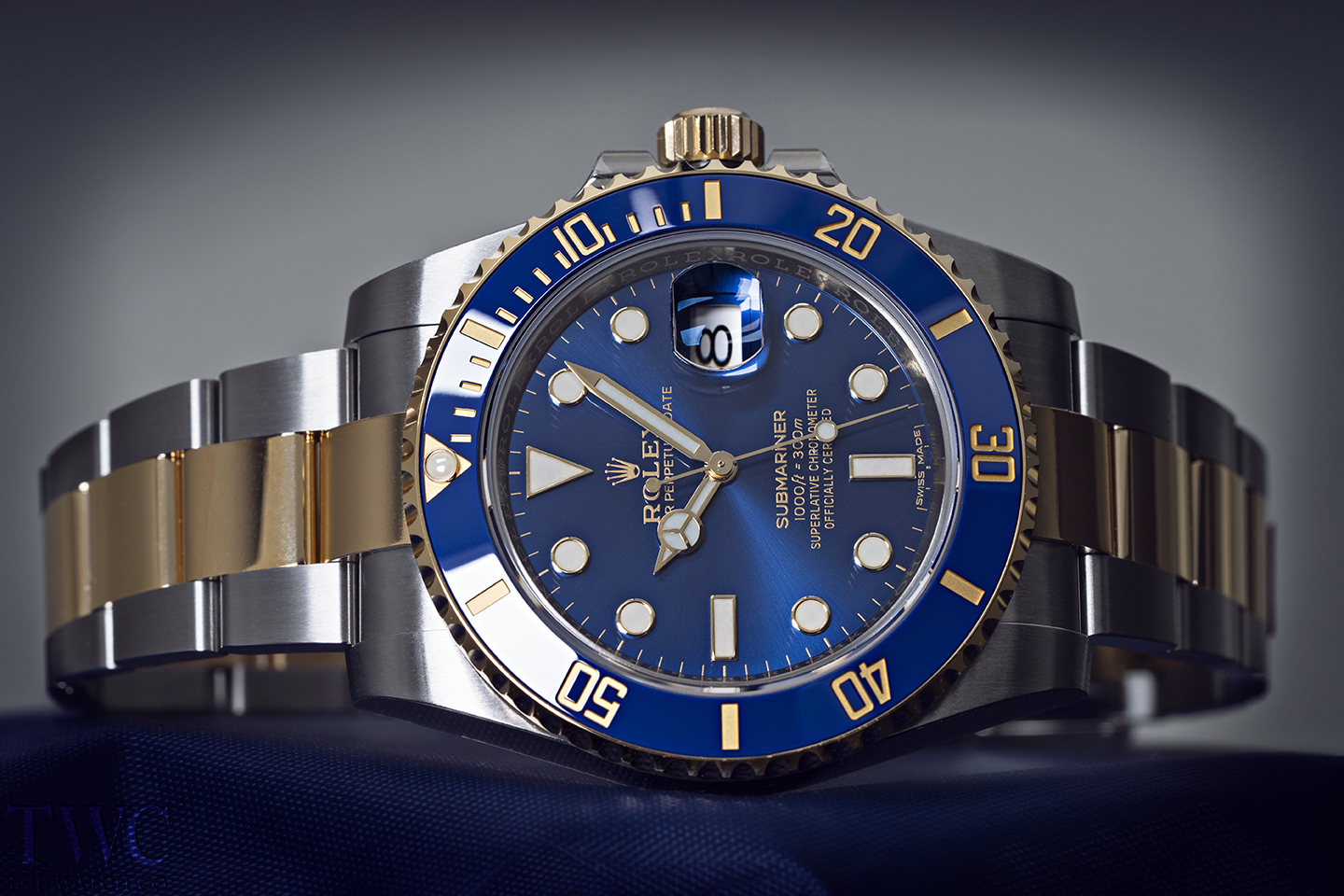 When it comes to underwater adventures, time is everything. And when it comes to time, a superlative timepiece is the key.Since the introduction of Rolex Submariner collection in 1953. The encompassed models have been more than precision gadgets to the divers, following their underwater features that are satisfactorily reliable and indispensable.
Anyhow, though the Rolex dive watches were originally for deep dive underwater exploration. The timepieces, nevertheless, have long graduated and turned to a symbol of status and success, for explorers and celebrities like Tom Hardy, Russell Wilson, and Mark Wahlberg.
With our theme subject being why Rolex Submariner watch is a must-have dive watch, in this article am going to share with you the key attributes supporting it. And the three major models representing it wholly.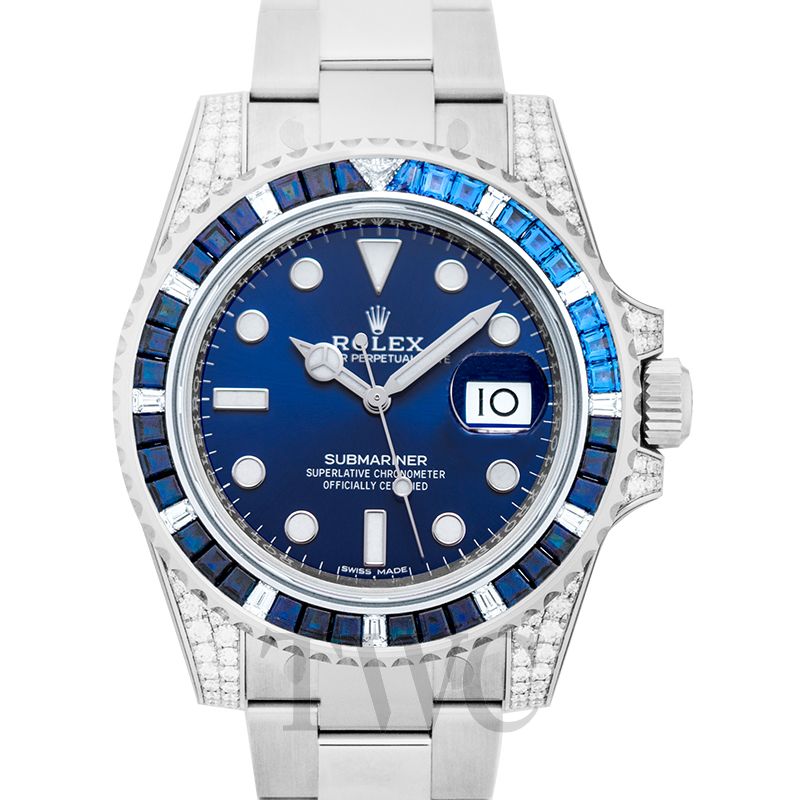 Major Attributes that Certifies Rolex Submariner As the Best Dive Watch
For over six decades now, the Submariner has proved to be a reliable Rolex dive watch, following its unmatched impermeability features that are not just unique, but a true companion of the diving family. These features include:
Underwater survival tool. If you are looking for a true survivor of the great dark deep sea-depths, well. Get a Rolex Submariner! The timepiece practically serves the needs of divers wholly following its technicalities which are comprised of amazing advancements.
Triplock Winding Crown. As a true gadget for the underwater adventures, a Rolex dive watch has a guaranteed waterproofness of 1000 feet. This attribute is greatly enhanced by the Triplock Winding Crown on its impermeable Oyster case.
Unidirectional Rotatable bezel. Well- essentially, this is one of the major aspects to the underwater functionality of this timepiece. If it's the knurled edges, this feature is really essential for an excellent grip, particularly when you wearing your gloves. The bezel is also rotatable and with a 60-minutes calibration, that ensures the divers can track their submersion time and decompression stops with ease and accuracy. Furthermore, a Chromalight capsule has been attached on the zero marker for optimum readability in the dark underwater backgrounds.
Luminesced Dial. To prevent the risk of confusion when at the dark underwater depths, the dial of the Rolex Submariner has its hands and hour markers coated with Chromalight for a long-lasting luminescence.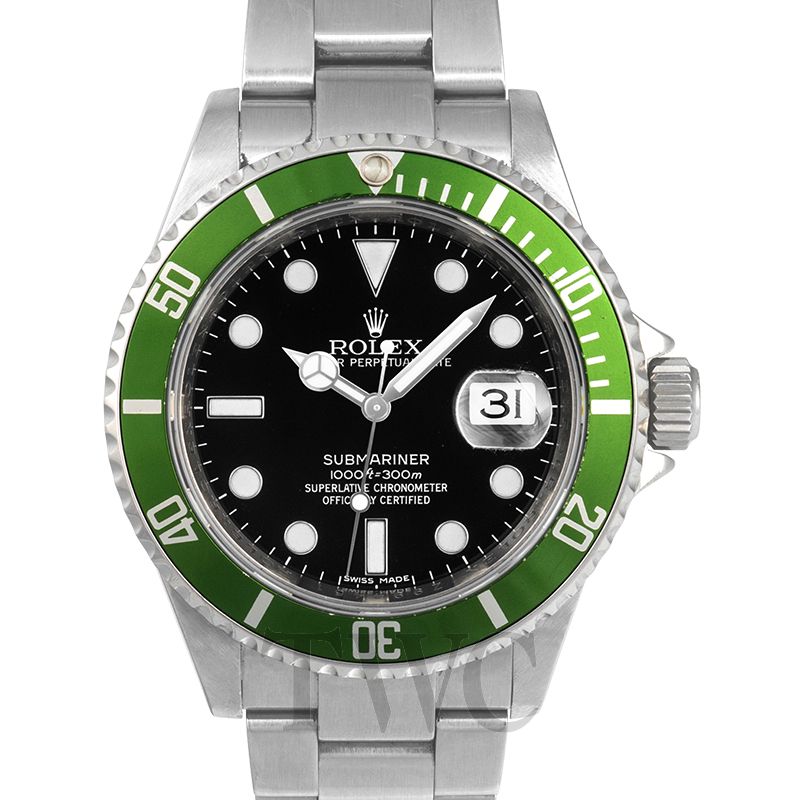 Oysterlock Safety clasp. Typically, as you proceed going down the sea/ ocean, the water pressure tends to increase gradually. To ensure your precious Rolex dive watch remains coupled with you, the new Oyster bracelet features an Oysterlock safety clasp that prevents unexpected opening. And a Rolex Glidelock system that allows you to adjust your bracelet, without any tools, for a fine fit on you your diving suit.
High-quality movement. To ensure you have an exquisite underwater moment,Rolex Submariner Date runs with caliber 3135, whereas its counterpart with no date uses caliber 3130. In functionality, the two are great self-winding movements which Rolex has developed in-house entirely, to help prevent unexpected disappointments. With the help of the movements' blue Parachrom hairsprings, the two Rolex Submariner versions are ultimately stable, regardless of the underwater temperature variations. Additionally, these timepieces are known to have greater precision (of up to 10times)than the traditional hairspring in face of existent shocks.
The 3 Renowned New Rolex Submariner Models
Since the debut of the first Rolex Submariner in 1953, Rolex experts have progressively advanced the encompassed models to enhance their functionality, waterproofness, and robustness. If it's the casing, the girth is now 40mm instead of 38mm and, the bezel has a finer knurled edge to enhance its grip while under water.
The three most-celebrated Rolex Submariner models featuring these upgraded features include: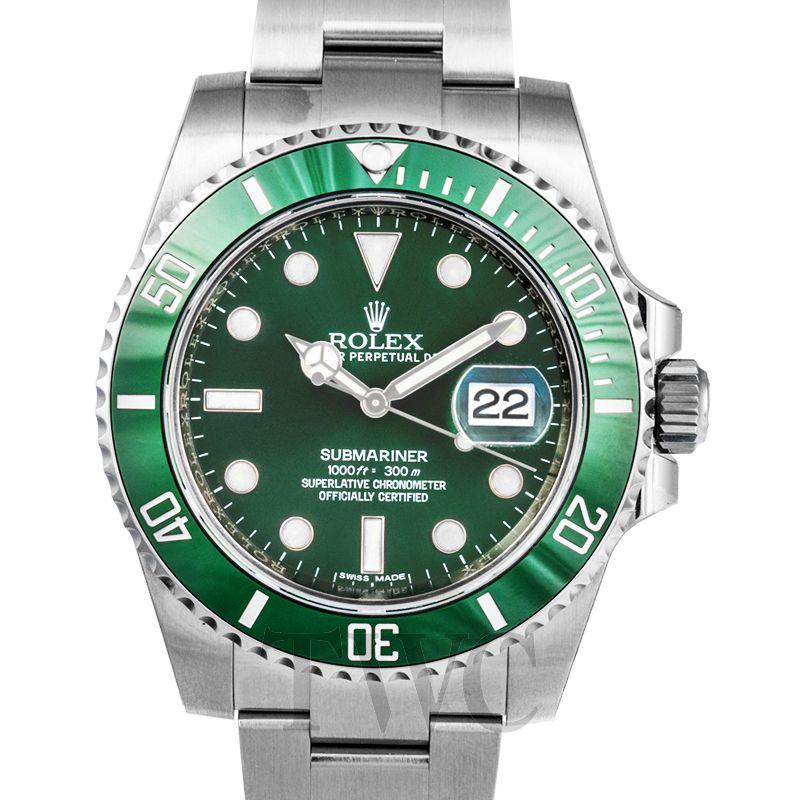 THE 'Flashy' Rolex Submariner Date 116610LV
Flamboyant. Timely. And ultimately durable. Submariner 116610LV is comprised of a blend of all the features you have been wishing from your old timepiece. Popularly known as Rolex Hulk, this Submariner has a rotatable green Cerachrom bezel and a glamorous green dial which features Chromalight-coated hour indicators and hands. The two assist divers a lot as they are able to track their diving time even on the great sea depths, which continue darkening gradually.
As a dated submariner, the "flashy" Rolex Hulk watch has an automatic caliber 3135 which can reserve power for 2 days minimum. And also a triple waterproofness system which enhances the 300-meter waterproofness by ensuring no water can get in, even when the winding-crown is not fully screwed.
Rolex Submariner Black Date 116610LN
Classic and modish, the 116610LN Rolex Submariner Date marked its first debut during 2010's Baselworld Watch Show. For its black profile, the wristwatch features a black Chromalight-luminesced dial and a rotatable Cerachrom bezel which is scratch-resistant, anti-fade and non-corrosive, even in seawater.
For optimum 1000-feet waterproofness, 116610LN black Submariner Rolex watch has a sturdy crystal clear sapphire crystal and a tightly-held 904L Oyster casing. With its Caliber 3135 that Rolex has created entirely in-house, this Rolex Submariner Black model provides divers with exquisite precision that they dearly need in timing their decompression stops.
As with the other modern Rolex Submariner watches, the Oystersteel bracelet of the 116610LN Black Date is added with a folding Oysterlock safety clasp. Assuring the divers a comfortable and secured wrist fit.

Rolex Submariner Self-winding Black 114060
For the lovers of simplicity, I believe this is your diving pet now. No date. Not flashy. Just a bold black ceramic bezel and Chromalight-luminesced dial.
Since its debut in 2012, the prestigious Rolex 114060 Submariner black watch has been able to support the dive enthusiasts remarkably. Following its 31-jewel caliber 3130 that is able to function for up to 48 hours, while still offering hour and minute precision at a rate of 28800 vph.
Following its sturdy scratch resistant sapphire crystal and the Triplock impermeability system, this Rolex Submariner provides its wearer with a guaranteed 1000 feet water-resistance. Thus a reliable model for your deep scuba-diving passion.
Conclusion:
For decades now, Rolex Submariner has proved to be an important precision timepiece to all in the unspoken-dive-family. With the contained Rolex models, the impermeability and functionality features have ensured the underwater experiences are not just smooth. But truly extraordinary.