New & Feature
10 Best American-Made Watches Worthy of Your Time
Oct 22, 2020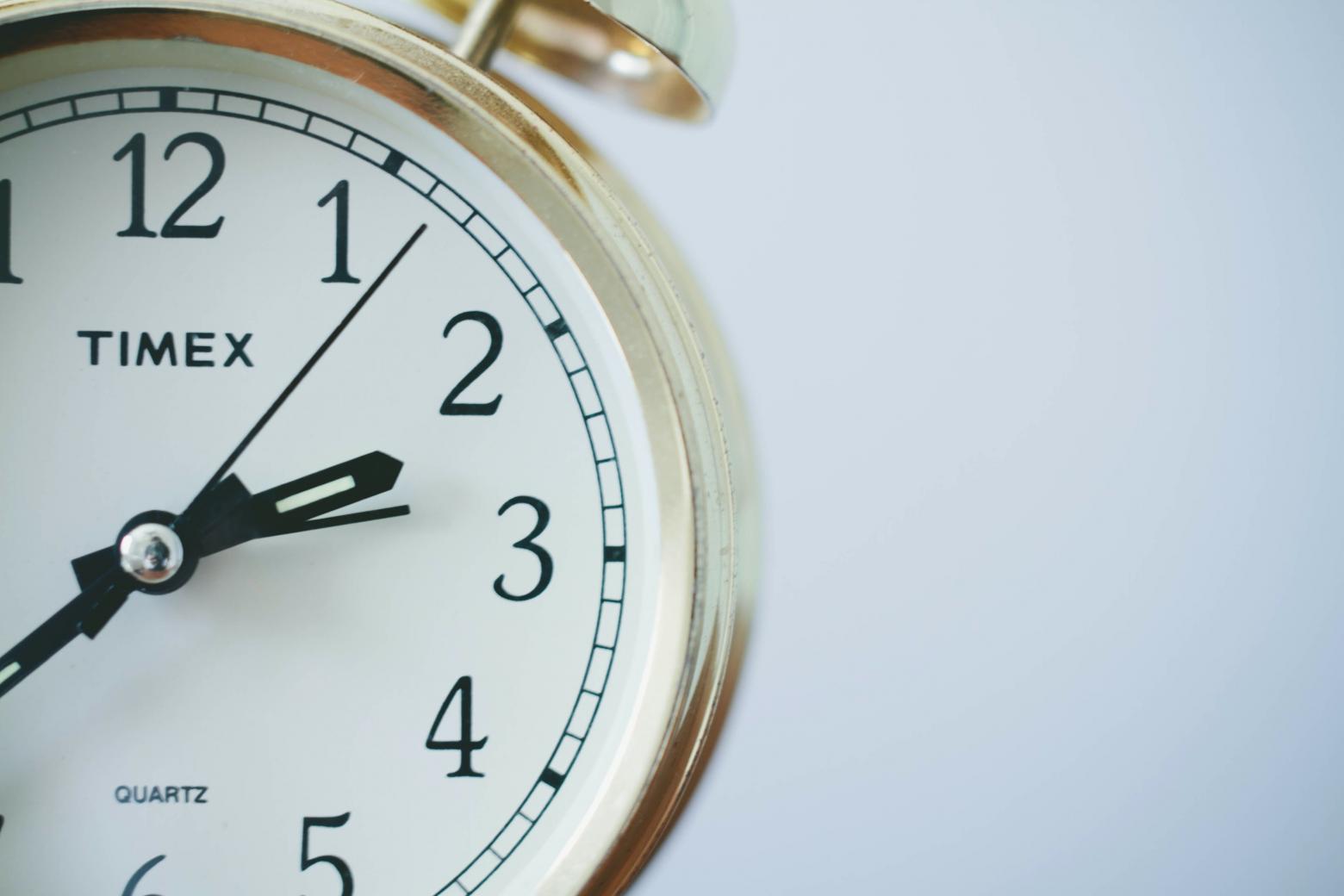 When it comes to your dream timepiece, you'd probably often imagine a nice Swiss-made watch. Switzerland is, after all, widely recognised as the birthplace of quality watchmaking. However, let's not cross out all other extraordinary watch companies that hail outside of Europe. In particular, American-made watches are definitely worth perusing.
Throughout the decades and even in the more recent years, many American watchmakers have carved their own niche and garnered well-deserved recognition in the watchmaking world. In this article, we'll cover some of the brands that produce nothing but the best American-made watches of today.
1. Timex
What better way to start off the list than with one of the biggest names not only in terms of American-made watches but also in the watch industry in general. With its impressive reputation and long history that dates back to 1854 in Waterbury, Connecticut, Timex has proven its worth in watchmaking history. From the very start, technique and craftsmanship were just as important as the finished product for Timex — successfully marrying the American spirit with the traditional European watchmaking.

In the 1950s, Timex yearned for making quality watches accessible to the average American. Over the years, the brand began to garner a reputation for producing top-notch watches at very affordable prices. As a testimony to this quality, Timex even tested out the durability of its watches by trying to destroy them by any means on live television. And soon enough, their slogan "takes a licking and keeps on ticking" became quite popular all over the world. 
Timex has accomplished a lot in its long run in the watchmaking industry. But perhaps one of its biggest and most notable accomplishments is creating the world's first sports watch, the Timex Ironman. This collection became a crowd favourite and is still considered as one of the go-to triathlon watches in this era of smartwatches. Timex even outdid itself by adding its iconic Indiglo light-up technology to the mix. With its impeccable history and reputation, it's no wonder that Timex has cemented its place at the top of the watchmaking world and has no plans of ever giving that up in the foreseeable future. 
2. Vortic Watch Company
Vortic Watch Company may be relatively new to the game, but it's got a lot to offer when it comes to American-made watches. In 2013, Vortic Watch Company founders made their dream of merging classic watchmaking techniques with modern technology come to life. This dream stemmed from a passion for timepieces in their youth. In fact, during a university design project that involved 3D printed metal prototypes, they had an idea that would soon become the cornerstone of Vortic Watches. They had noticed that these 3D printed prototypes carried a vintage look reminiscent of old-school timepieces. With this observation, they decided to combine this new-age technology with antique American-made movements. 

Their whole brand then revolved around restoring vintage movements — whose cases have sadly lost the battle against time — through the magic of 3D printing. The founders acknowledged the need to preserve these amazing antique movements, while at the same time, recognizing the role of innovation and technology in modern watchmaking. Through reverse engineering, the Vortic Watch Company was able to recreate the old-fashioned cases with a contemporary twist. This led to the birth of their iconic American Artisan Series.
From humble beginnings in Pennsylvania, the company eventually took up shop in Fort Collins, Colorado, where they currently reside. And their spirit of innovation continues with a product-focused mindset, which results in their unique aesthetic and many fresh and creative ideas.
3. Shinola 
With just less than a decade of experience, Shinola is fast-becoming a favourite when it comes to American-made watches. Although this luxury goods retailing company was only established in 2011, its name actually predates it. Many decades before founder Tom Kartsotis legally acquired the name, Shinola was actually commonly known by Americans in the early 1900s as a brand of shoe polish.

In terms of products, the current Shinola stays true to its origins, as it is also known for producing luxury leather goods. Their commitment to craft has led them to produce long-lasting products from jewellery, leather goods, and of course, timepieces. In fact, the company has its own in-house leather and watch factories. At their core, they value traditional watchmaking craftsmanship and thoughtful designs which are clearly reflected in each of their products. 
This Detroit-based watch company is deeply committed to quality through its carefully-trained production teams. Quality is reinforced through every step from start to finish. The teams undergo extensive training before they are allowed to handle the intricate hand-assembly of the watches. In fact, in a single watch, at least 30 people are working tirelessly behind the scenes. To put that in perspective, the factory assembles around 500 to 700 watches in a day. It just goes to show the incredible craftsmanship, skill, and level of commitment poured into each Shinola watch.
4. Autodromo
You may have already guessed from the name itself, but Autodromo is famous for the motor-inspired aesthetic of its American-made watches. When industrial designer and Autodromo founder Bradley Price created the company, he had a vision of expressing the spirit of motoring through crafting unique products. Particularly, he wanted to embody the golden age of motoring in the watches' aesthetics. He wanted to capture the style, panache, and sense of danger that encompassed that era. 

Autodromo produces all of its watches in-house, all following the brand's design philosophy which is a mix of mid-century vintage and contemporary minimalism. Thus, creating timepieces that both carry the essence of the past and present. As for the future, we can only expect to see good things from this promising watch brand.
5. Weiss Watch Company
Although it was only in 2013 that Weiss Watch Company founder Cameron Weiss put up his eponymous brand, his history with watches actually started at a very young age. According to his parents, Weiss' passion for watches started since he was five years old, going to bed wearing them and even attempting to fix his beloved watch at that age. This fascination and love for timepieces only grew as he did. In fact, for his high school graduation gift, Weiss had requested for watchmaking tools and books. He went on to study business in university with every intention to learn the skills he needed to put up a watch company of his own. On top of this, he took up an apprenticeship under a two-year watchmaking program and received further certification in America and Switzerland. 

This journey only stands as the brand's testimony to its commitment to the craft, as well as the technical skills that it possesses. In fact, each timepiece takes roughly 35 hours to make, and they are all individually assembled by hand. Everything is carefully done from start to end. It all begins with hand-drawn designs of each component that are then engineered and prototyped. These are then inspected and measured before undergoing extensive testing.
You can also expect quality materials behind each of their American-made watches. These include stainless steel, special brass alloy, and sapphire glass. And thanks to the carefully Swiss-trained hands behind the company, you can expect nothing less than high-quality watch movements designed to withstand 24/7 wear. Quality control is definitely on top of things since a Swiss-trained master watchmaker must carefully inspect the pieces — from assembly to finishing touches. 
6. Devon
In its essence, Devon is the nexus of luxury, innovation, and the American spirit. With its leading-edge vision, Devon intends to test the boundaries of traditional watchmaking. Its devoted design laboratory engineers masterpieces that exhibit a clear command of the design and craftsmanship of watchmaking. The brand proudly showcases its patented movements that consist of interwoven time belts. 

At its core, the brand values innovation and ingenuity. Eventually, its efforts and passion are recognised by the industry as Devon is the first American watch company to be nominated for the highly commendable 'Grand Prix d'Horlogerie de Genéve' under the Design and Concept Watch category.
7. RGM Watch Company
When RGM Watch Company founder Roland G. Murphy was in high school, he worked for a local clock company. This sparked his interest in horology and thus began his journey as a watchmaker. He eventually decided to enrol in a technical school in Lancaster, Pennsylvania, before pursuing further training in Switzerland under the Watchmakers of Switzerland Training and Educational Program. After his training, he went back to Lancaster and got a job at Hamilton Watch Co. before eventually leaving to put up his own watch company. In 1992, Murphy founded the RGM Watch Company, making his mark in the history of American-made watches.

With RGM, tradition coexists with modernism. In fact, the company still uses vintage hand-operated machines along with the more modern manufacturing equipment. The company really wanted to shine the spotlight on the traditional craftsmanship behind the art of watchmaking. Moreover, the company aims to have a balance between preserving tradition and improving current practices when creating each bespoke timepiece. Thus, RGM plays a big part in keeping traditional watchmaking alive in America.
8. Kobold 
Kobold started as a product of a Carnegie Mellon Entrepreneurship Class in 1998 when its founder, Michael Kobold, was only 19 years old. However, long after the class ended, Kobold continued to grow, eventually securing its place at the forefront of American watchmaking. This is, in large part, thanks to the genius behind the name. At just 16 years old, Michael Kobold was already the protege of Gerd-Ruediger Lang, a renowned master-watchmaker. Lang was an exemplary mentor for Kobold as he is the founder of Chronoswiss and former protege of both Jack Heuer of TAG Heuer and Walter Lange, founder of A. Lange & Soehne. As a German entrepreneur, Kobold was heavily inspired by the famous German art school, the Bauhaus. This is reflected in the watches' design philosophy. 

The watch company is known for firmly holding on to its independence in an industry that heavily relies on the assistance of third-party suppliers. It makes a point to manufacture its own components and products. Kobold started out manufacturing American-made watches targeted at divers, pilots, the military, and outdoor explorers. But the brand has since extended its product line to include other luxury goods, such as leather accessories, pens, pashmina, and cashmere. Indeed, the company lives by its motto "embrace adventure" from design to execution. 
9. Brew Watch Co.
When founder Jonathan Ferrer decided to put up a watch company in New York, he had one imagery in mind: a steaming cup of coffee in the middle of the day. Now, that's not what one would expect when it comes to a watch company. However, it all ties together with the brand's philosophy. Picture this: in the midst of a busy workday, you check your watch, and you see that it is just around that time of day to get up, stretch, and go get some coffee to refresh yourself. It is a daily routine you look forward to. A coffee break is more than just a boost of caffeine to wake you up. It is a peaceful time — a time to unwind, relax, chat with coworkers, check your phone, or just simply be. The company wanted to capture this feeling through its brand philosophy of savouring a moment in time. Thus, Ferrer decided to name his brand Brew Watch Co.

The coffee theme doesn't just end with the brand philosophy. Certain design elements in the watches actually take inspiration from industrial espresso machines. The colours, warmth, and textures also match with the coffee aesthetic. Ferrer wanted to help other people have a stronger connection to the simple joys behind a coffee break. Through Brew's American-made watches, he wanted to impart the importance of time and the wonders of savouring each moment.
10. Oak & Oscar
Prior to 2015, Oak & Oscar founder Chase Fancher was working at an unsatisfying corporate job. He wanted more from his work life and yearned for a better work-life balance. With this goal and his interest in watches, Fancher decided to put up his own watch company in Chicago. What started as a big career change came to be one of the best contenders in American-made watches. 

Oak & Oscar's design philosophy revolves around the idea that "design can and should inspire", and that can be clearly reflected through the clean, effective, and classic designs of its watches. For the talented team behind Oak & Oscar, what's important is that they are able to build a community where their watches signify a celebration of milestones and help tell their story. In addition, the brand actively gives back to the community, starting with One Tail at a Time, a Chicago-based dog rescue organisation, in honour of Oscar, Fancher's beloved dog. For every purchase of an Oak & Oscar watch, a portion of the sale proceeds will be donated to the dog rescue charity.
Final Thoughts
Although European-made watches are highly favoured in the industry, it is still definitely worth checking out the different impressive watch brands from all over the world. American-made watches, in particular, have so much to offer in terms of quality and design. The watchmaking world does not just end within the confines of Europe. Explore and discover the best watches the world has to offer.
Another great American watch brand we weren't able to cover on this list is Hamilton Watch Co. which is a Swiss watch company with American origins. To learn more about Hamilton Watches, check out our feature on the Hamilton Interstellar Watch.