New & Feature
9 Most Elegant Men's Dress Watches Under $600
Jan 22, 2020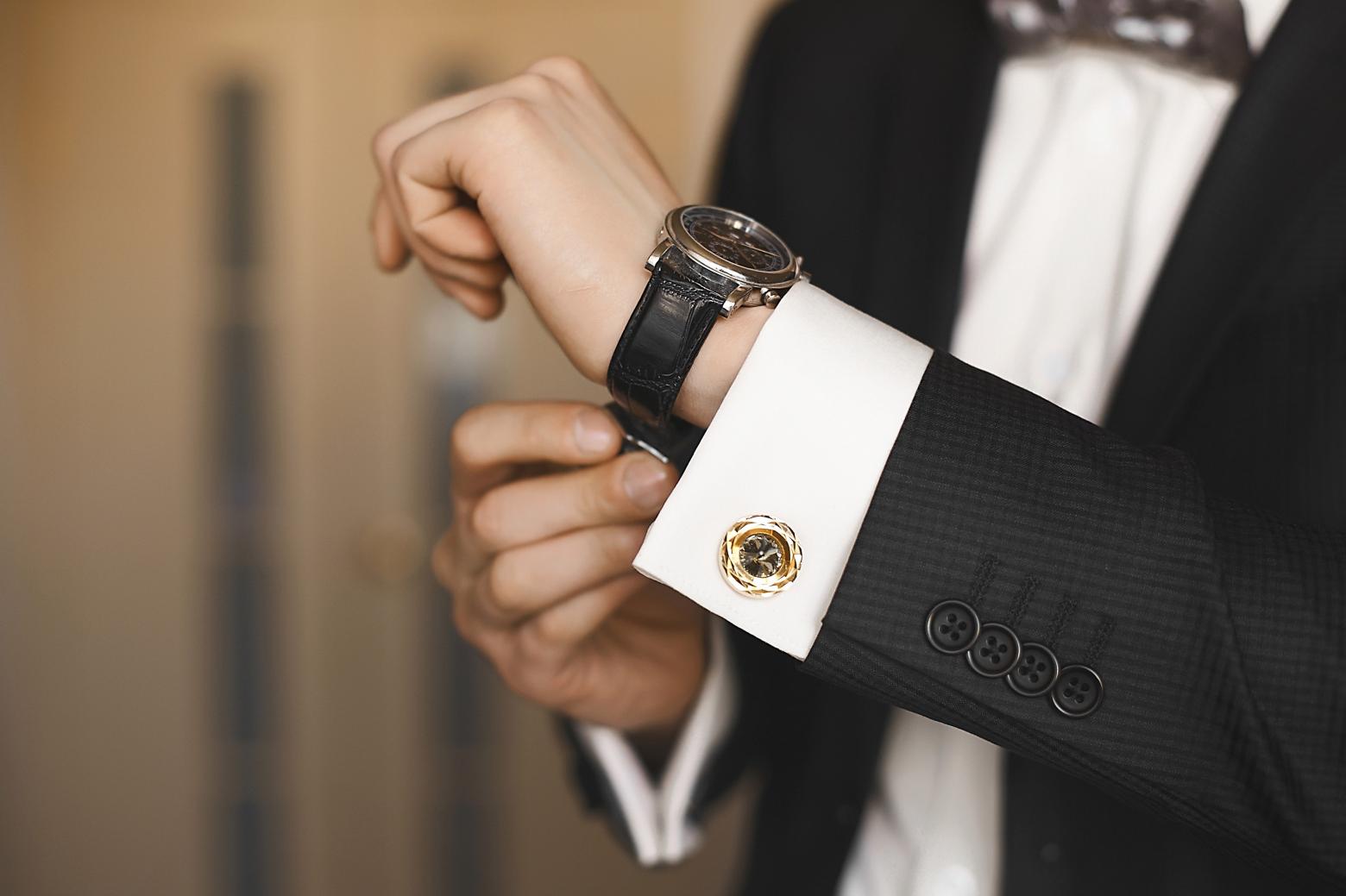 Classic. Elegant. Minimalist. Every man needs a nice dress watch to complement his formal wear.
No, it doesn't have to be expensive or trendy. A good dress watch is one that's simple and sophisticated enough to complete one's look without drawing too much attention to itself.
Ideally, it is designed to be worn with a suit or tuxedo. So, a dress watch needs to be subtle and understated — not loud and complicated.
History of the Dress Watch

The first dress watches can be traced back to the time of George Bryan "Beau" Brummell — a well-known fashion icon in Regency England in the 18th century. The English gentleman rejected the typically lavish styles of men's fashion and opted for bespoke garments that fitted the body well.
Naturally, the new trend of fitted garments required watches of the same trend — slim and less ornate. Thus, the birth of the thin, simple, and uncomplicated dress watch to match the new fashion.
Why You Need a Dress Watch

Imagine being invited to a wedding or a company black-tie event. You have your tuxedo and dress shoes ready and you're all set and ready to go. You open your watch drawer to pick a watch to cap the sophisticated look you are aiming for. Alas! You have nothing but bulky sports watches in it!
A watch may be a small accessory, but it can break or make an outfit — especially more so if it's a formal outfit. Men rarely wear jewellery. So, a watch is an important accessory that helps express a man's style and personality. To put it simply — you need a dress watch to express your sophisticated side.
Characteristics of a Dress Watch
Although some models come with complications, such as the moon phase or date, a classic dress watch is simple and unassuming. To keep the dial as simple as possible, some dress watches don't even have a seconds hand.
Below are some of the usual features of a classic dress watch:
Flat and Slim. Because it is typically worn with a tuxedo or formal wear, a dress watch is designed with a slim form. This makes it possible to fit inconspicuously under a shirt cuff.
Small Size – So as not to draw attention to itself, a dress watch is typically smaller than your average watch — usually between a 34mm and 40mm case size.
Leather Strap – Although some dress watches come with slim bracelets, a classic dress watch is typically paired with a high-quality leather strap.
Precious Metals – In keeping with understated luxury, most often, some dress watches come in precious metals, such as platinum and gold.
Simple Dial. To avoid drawing attention to themselves, most of the nicest men's dress watches usually sport a very simple and clean dial in either white or black.
With Minimal or No Complication. Save for simple complications such as date, most men's dress watches typically don't have any complications. Some even don't have a seconds hand to keep the dial uncluttered.
Best Men's Dress Watches Under $600
Just because a dress watch looks classy and luxurious doesn't mean it has to be expensive. Iconic brands such as Tissot, Longines, Seiko, and Frederique Constant offer high-quality, classic dress watches at competitive prices that won't break the bank.
Below, we've rounded up 10 of our favourite elegant men's dress watches — all under $1,000.
1. Citizen Eco-Drive
PRICE: $103.99

With this Citizen Eco-Drive dress watch, you will not only look great, but you'll feel great as well, knowing that you're helping the environment get rid of toxic batteries one watch at a time. This elegant Citizen dress watch is equipped with a solar-powered Eco-Drive Japanese Quartz movement. How's that for being environmentally friendly while being fashionable?
The 40mm stainless steel case highlights an uncluttered white dial with gold-tone hands and indexes. Meanwhile, a small date window sits inconspicuously at 3 o'clock. The minimalist dial and 9mm thin case are complemented by a black leather strap — perfect to cap any black-tie ensemble.
2. Daniel Wellington Dapper York
PRICE: $129.95

A fine example of a dress watch with no seconds hand, the Daniel Wellington Dapper York epitomises simplicity and elegance. Its 38mm stainless steel case features a thin bezel. Meanwhile, its clean, white dial displays nothing but the blued steel hour and minute hands, Roman hour markers, a date display at 6 o'clock, and the Daniel Wellington logo at 12 o'clock.
It is powered by a Japanese quartz movement and features an elegant brown leather strap.
3. Orient Symphony
PRICE: $199

A well-loved dress watch, the Orient Symphony is as timeless as it gets. From the minimalist white dial with its dauphine hands and classic indexes to the stainless steel case and brown leather strap — the Symphony will look perfectly at home in every formal affair you'll get invited to this year.
Running on an automatic movement, this 41mm Orient dress watch reflects the heritage and watchmaking expertise of the Swiss watch brand.
4. Frédérique Constant Slimline
PRICE: $279.50

The 38mm yellow gold-plated stainless steel case of this Frédérique Constant Slimline watch works well with the rich, dark leather strap to achieve the classic and elegant look required in a dress watch. What's more, its white dial is free of the seconds hand to keep it ultra-clean uncluttered.
The dial only displays the hour and minute hands, hour markers, a small date window at 3 o'clock, and the logo. A quartz movement with a 25-month battery life powers this elegant dress watch.
5. Tissot Le Locle Powermatic 80
PRICE: $428

You want a dress watch that looks like it's worth thousands of dollars, but in reality, only costs a few hundred bucks? Then this Tissot Le Locle Powermatic 80 dress watch is the one you're looking for.
Its 39mm stainless steel case looks luxurious in rose gold PVD coating. Paired with a rich brown fine leather strap and you got yourself a winner Tissot piece. To be honest, its see-through caseback and Swiss automatic movement with 80 hours of power reserve are just icing on the cake.
6. Junghans Max Bill
PRICE: $494.98

A true Bauhaus classic, the Junghans Max Bill Hand-winding is more than just your minimalist dress watch. It runs on a hand-winding Calibre J805.1 movement, boasting a power reserve of 42 hours.
What's more, its 34mm stainless steel case and very thin bezel are made of hard plexiglass for maximum scratch resistance. The white matte dial features minute track and hands with environmentally-friendly luminous coating. This Junghans Max Bill watch is water-splash-resistant and is finished with an elegant black leather strap.
7. Seiko Presage
PRICE: $519

If you're looking for an alternative to round-cased dress watches, then the Seiko Presage SARY111 is for you. Although considered big for a dress watch at 45.8mm, the tonneau-shaped case of this Presage watch balances its size well. Hence, it doesn't look bulky.
Running on the mechanical automatic Calibre 4R35 movement, this Seiko watch has a 41-hour power reserve. A black leather strap completes its elegant look.
8. Hamilton American Classic Intra-Matic
PRICE: $585

At 38mm, this Hamilton American Classic Intra-Matic dress watch is the only accessory you need for your next formal affair. Its warm and opulent vibe perfectly complements the cool and dapper look of your tuxedo.
The minimalist, brown sunray dial features gold-tone hands and index hour markers. Its date aperture does not disrupt the simplicity of the dial, unobtrusively sitting at the 6 o'clock position. Powered by the Caliber 2892-A2 automatic movement, this classic Hamilton American Classic dress watch boasts a power reserve of 42 hours. A dark brown leather strap finishes the elegant design.
9. Longines Présence
PRICE: $592

With understated lines, the Longines Présence dress watch evokes timeless elegance. The classic dial is unadorned except for the hands, indexes, a small date window, and the iconic Longines logo.
The 38.50mm stainless steel case encloses a white, matte dial, finished off with an elegant black leather strap. Needless to say, its classic design completely belongs to any black or white-tie event.
A Classic Finale
Whether you're a true-blue watch connoisseur, or you simply love watches, there's no denying the need to have a dress watch in your collection. You don't need a formal affair to enjoy it, really — you can even wear it with your jeans and a T-shirt if you wish to.
Granted you may only have one or two occasions in a year when you would have to wear a suit or a tuxedo. But when that occasion comes, you simply don't wanna be the guy that ruins a perfectly dapper suit by wearing a dive watch. Unless you're James Bond, of course.
Ever wondered how the Rolex logo came to be? Read our complete story here.