Watch Guide
Coros Apex Pro: The Best Affordable Smartwatch in the Market
Nov 09, 2021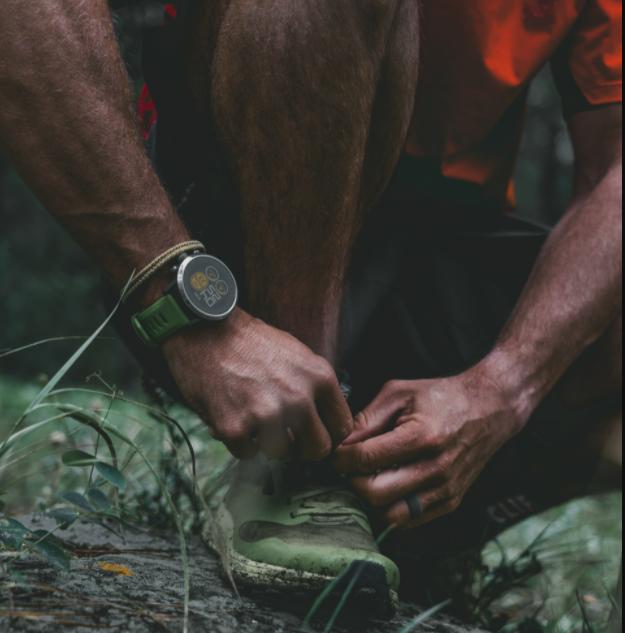 Smartwatches have become all the rage nowadays, especially since technology is now such an integral part of our daily lives. A simple tap on your smartphone can help you complete multiple tasks with ease. As such, the same concept was applied to wristwatches in hopes of creating the ultimate utility smartwatch, and the watch industry has made great strides in the smartwatch market over the years. 
Coros is one of the many modern watch brands that deals primarily with both sports watches and smartwatches. One of its best models available is the Coros Apex Pro series. This is a smartwatch equipped with functions that bring out the best in every sports enthusiast. In this review, we will be going through everything you need to know about the Coros Apex Pro, from its detailed specifications down to its technical features. 
First Impressions

At first glance, you will notice that the Coros Apex Pro looks a lot like the timepieces from the Garmin watch brand. If you are not familiar with Garmin, it is a watch brand known for manufacturing exceptional smartwatches full of useful features, particularly for sports. Released in 2020, the Coros Apex Pro sets itself apart as a sports smartwatch with its thick, oversized case that bolsters the watch's durable build.
The Coros Apex Pro might be a bit too bulky for those with slimmer wrists, but the variety of strap choices available allow it to fit more comfortably on both ladies and gents. Beyond that, the design of the watch is quite standard with regards to most smartwatches. With its wide screen face which allows for trouble-free navigation of features, this is an easy-to-use and sturdy smartwatch for sports enthusiasts.
Specifications
Case, Crown, and Caseback
As mentioned before, the case of the Coros Apex Pro Premium MultiSport is particularly large in size with its 47mm diameter, giving the watch a more robust build. This case is also made of grade 5 titanium, which is both stronger and lighter than stainless steel. This bolsters the watch's durability, providing greater protection from external elements, while also ensuring that it is still quite lightweight and comfortable to wear. 
On the right side of the watch, you can find a titanium crown accompanied by two buttons. These buttons can be used to seamlessly navigate through the numerous features found on the Coros Apex Pro Premium Multisport. The crown, on the other hand, is tightly screwed-down, preventing water from infiltrating the insides of the watch. It is also mid-sized, which makes it fairly easy to grip and turn.

As for the caseback of the Coros Apex Pro, it has a flat surface on which the watch's sensors are located. These sensors are used to determine the wearer's heart rate as accurately as possible. This caseback is made of solid stainless steel and is also screwed in to protect the watch's internal mechanisms from water and other such external elements. 
The charging port is also unobtrusively placed on the caseback to avoid compromising the design of the watch. That said, it is best to avoid recharging the watch while it is wet to avoid any complications. 
Dial and Features
The dial of the Coros Apex Pro is entirely digital, ensuring better readability and showing the various features of the watch more clearly. Thanks to the larger size of the Coros Apex Pro, the dial is also correspondingly bigger, which makes it less cluttered and easier to navigate. The tactile sapphire crystal is both anti-reflective and scratch-resistant, making it perfect for outdoor use.
Furthermore, the Coros Apex Pro also comes with an Always-On Memory LCD feature. This feature allows the LCD screen of the watch to run on minimal power which saves battery, allowing the watch to be used more efficiently. This allows the Coros Apex Pro to last for over 40 hours, even when the GPS is turned on.
Since it is a smartwatch, the Coros Apex Pro has a Bluetooth feature to allow for phone connectivity. This will help you keep track of your vital statuses as well as assist you in your exercises. The watch also comes with a MultiSport feature, which gives access to personalised training programs that include, swimming, running, cycling, strength training, or even triathlons. In fact, there are more than 200 training programs available to help you get started. 
Price
The price for the Coros Apex Pro Premium MultiSport is quite accessible. The current retail price for this particular model starts at $499 USD. It is a very affordable smartwatch and is especially suited to active sportsmen who want a watch that will keep them updated on their progress. Of course, there are other viable alternatives in the market, but you can never go wrong with a Coros watch—particularly the Coros Apex Pro. 
3 Alternatives for The Coros Apex Pro
1. Garmin Fenix 6X Pro Solar Ref. 010-02157-24

If you are looking for a gorgeous sports smartwatch to make your life easier, but the Coros Apex Pro is not quite to your tastes, then Garmin might have just what you are looking for. Garmin is probably one of the most popular brands in terms of smartwatches. Each model that they introduce is bound to be of high quality. In addition, many of their watches cater to sports enthusiasts with their sports dedicated features. One top-notch model in its catalog is the Garmin Fenix 6X Pro Solar Ref. 010-02157-24.
The Garmin Fenix 6X Pro Solar Ref. 010-02157-24 has a 51mm fibre-reinforced case with a stainless steel rear cover. To ensure that the case is as sturdy as it can be, this watch uses a DLC-coated stainless steel bezel for a firmer, more robust exterior. It also has a water resistance rating of 100m, which is more than enough for the average smartwatch. To top it all off, the Garmin Fenix 6X watch offers smartphone connectivity through Bluetooth, allowing you to access a wide variety of features on your watch.
The price for this watch starts at $999 USD. It might be a bit more expensive than the Coros Apex Pro, but this is justified through Garmin's impressive design choices in creating the Fenix 6X Pro. 
2. Suunto 9 G1 ZH Baro Titanium Ref. SS050149000

The Suunto 9 G1 ZH Baro Titanium Ref. SS050149000 is another great alternative to the Coros Apex Pro, especially if you are looking for something with both style and utility. Suunto is an expert in creating versatile smartwatches that have a balance of both formal and casual styles, despite being mostly used for sports and other outdoor activities. Its watches are also very durable and can withstand extreme temperatures, making this Suunto 9 watch perfect for the cold winter season. 
The watch has a 50mm fibre-reinforced case polyamide with a stainless steel bezel. Boasting the same durability as the aforementioned Garmin Fenix 6X Pro, there is no doubt that this Suunto piece would be a great outdoor companion when needed. It also has several highly useful features which include 80 sports modes that you can choose from as an athlete. Finally, this watch has a 100m water resistance capacity, which is great for a smartwatch.
With such an advanced design and useful sports features, you can rest assured that this watch is the perfect companion for your adventures. You can get this piece for just $600 USD.
3. Garmin Vivomove 3 Ref. 010-02239-00

Another Garmin watch that is worth mentioning is the Garmin Vivomove 3 Ref. 010-02239-00. Garmin went with the more simplistic route with this watch to accommodate more casual sports lovers and the average health-conscious wearer. Despite having less extensive sports features, this smartwatch is still a great choice if you are planning to wear it as an everyday watch or for casual gatherings.
This watch has a 44mm fibre-reinforced polymer case paired with a stainless steel bezel. The dial display is on the smaller side, to provide greater comfort to the wrist while also not compromising on readability. It is a fairly durable smartwatch, with a water resistance rating of 50m.
The price for this watch is currently $275 USD. It is very affordable, making it a great starter smartwatch for beginners. Plus, there is no denying that it is the most stylish option compared to the two aforementioned watches.
Final Thoughts
The Coros Apex Pro MultiSport watch is undoubtedly a great choice if you are looking for a reliable outdoor companion. The fact that you can create your very own personalised training routines will surely entice a lot of sports enthusiasts. The Coros Apex Pro's large case and the display may not be for everyone at first, but you will get used to it soon since having every piece of information right on your screen proves to be a very helpful feature.
Of course, the alternatives offered are also great on their own terms. Choosing the right sports smartwatch for you might seem like a challenge at first. That is why it is important to recognise that each watch has its own strengths and can synchronise well with different types of lifestyles. There are no bad choices with regards to Coros, Garmin, and Suunto—the important thing is choosing a smartwatch that fits your preferences and needs.
All images courtesy of The Watch Company, unless stated otherwise.
Featured image courtesy of Coros.
If you are looking for another great smartwatch, check out our review on the Tissot T-Touch Expert Solar—it might be right up your alley.