Watch Reviews
Top 5 Hublot Watches For You
Mar 22, 2019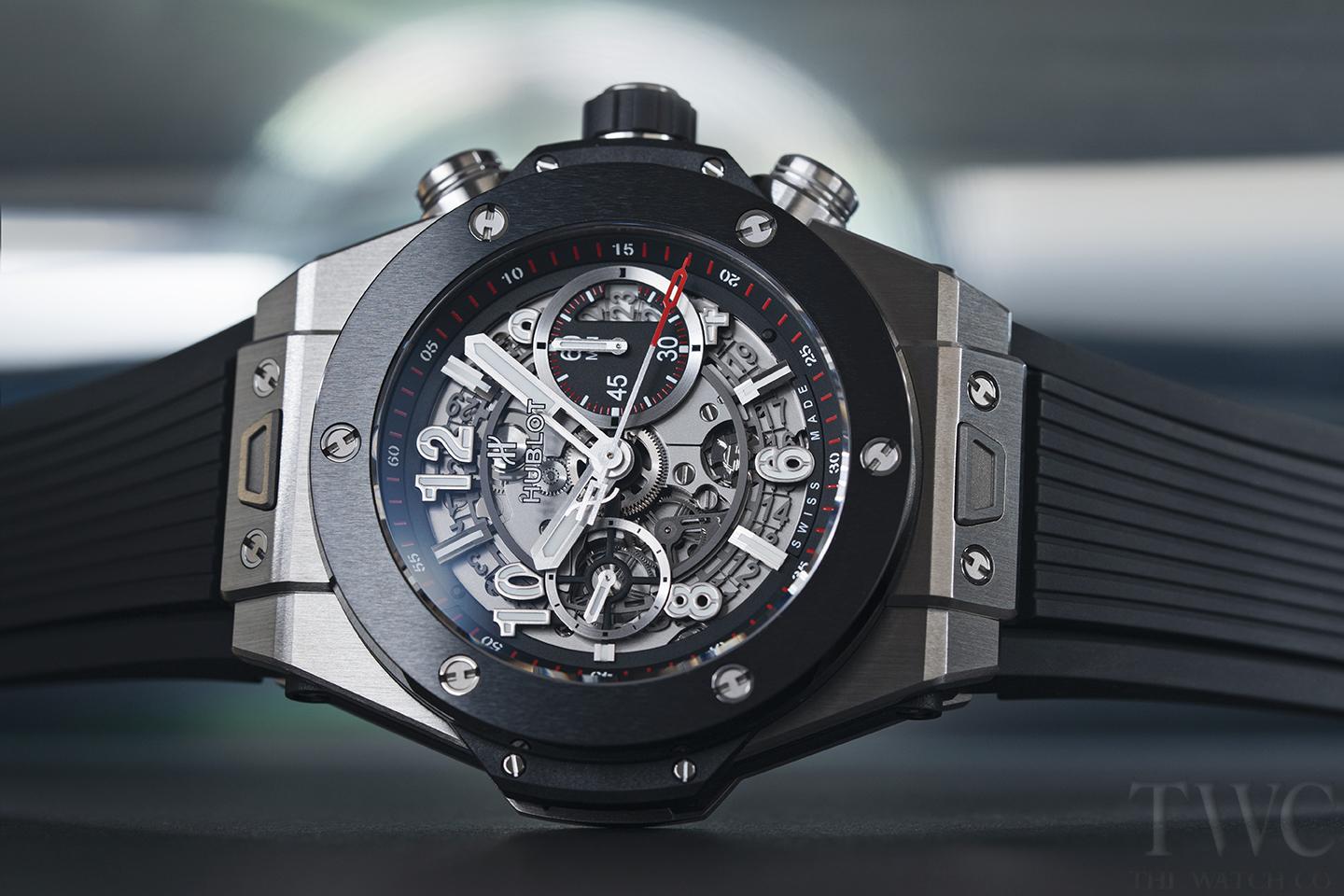 Today, we discuss the exceptional elegance presented by Hublot watches from the prestigious Big Bang collection.
When it comes to buying wristwatches, fashion and precision are prioritized more than anything else. And speaking of fashion, most people admire simple-but-elegant or "flashy" and classy timepieces. If you happen to be among them, then have a look at Hublot's sophisticated-looking watches.
With a classic, sophisticated, and flamboyant design, Hublot watches are exclusively made for those with a special fondness for timepieces having an ornate design as well as high accuracy and precision.
There are over three dozen ornamental watches in Hublot's Big Bang collection. The following is a select list of the best models from this lineup whose splendour and stylishness are notable.
The Top 5 Hublot Watches
Hublot Meca-10 "Nicky Jam" King Gold

Are you a lover of Reggaeton? Perhaps your day isn't complete without dancing to Nicky Jam's latest hit? Well then, why not have a look at the Hublot Meca-10 "Nicky Jam" King Gold?
This watch is suitable for anyone seeking to make themselves a little more groovy. In fact, with this model, you get the chance to pursue your daily routine with a little pizazz and class.
With a colourful and alluring aesthetic, this Hublot Big Bang model matches any attire you wear perfectly. It comes with a 45mm case made of highly-polished 18K King Gold and covered with a set of orange, yellow, and green baguette sapphires.
This watch's inner casing is equally as elegant. As a matter of fact, its skeletonized gold dial consists of a ring of 133 multicoloured sapphires. In addition, it includes time hands coated with orange luminescent for optimum readability in dark conditions.
Hublot Meca-10 "Nicky Jam" King Gold includes optimal features as well. Among these is a 24-jewel calibre HUB1201 manually-wound movement which includes multitask time precision, tourbillon features, and a minimum 10-day power reserve.
Hublot Calavera Catrina King Gold

If you've ever wished to own a magnificent and glamorous timepiece, then have a look at this watch. Since this is a limited edition model, you don't only get the chance to showcase your refined sense of fashion, but you can also become one of 50 owners of this timepiece.
In another fete of cutting-edge innovativeness, this Hublot gold watch blends Mexican culture with incredible craftsmanship. Besides a vibrant design scheme on its exterior King Gold case, its bezel also features brilliant multicolour sapphires. Meanwhile, its inner casing contains a lacquered dial with a rainbow "Mexican skull" imprint.
For optimum precision, this watch uses a calibre HUB1710 self-winding movement which can reserve power for up to 50 hours, all while having a rhythm of 8 beats per second.
If you happen to be an underwater enthusiast, then you're in luck. Thanks to its multicolour-imprinted leather strap, you can enjoy your underwater exploits without worrying about potential damage.
Hublot Gold Purple Amethyst
Although some classify it as solely being a ladies' watch, nothing has stopped even men from pining for Hublot's Gold Purple Amethyst watch.
This watch is notable not only for its classic matte white dial but also for its purple-coloured Amethyst-set bezel as well as its brushed 18K Gold 5N case. In addition, it includes distinctive Arabic minute and hour indicators as well as two pushbuttons for adjusting its chronograph sub-dials.
To enhance its usability even more, this watch is installed with a calibre HUB4300 that is impeccably guaranteed to reserve power for up to 42 hours minimum. It can do so even while offering the wearer multiple functions such as a chronograph, hour and minute functions, and even a date display.
Hublot Unico White Gold Paraiba

Feeling attached to your old chronograph, but finding it hard to replace it with a modern ornate model? Rise and smile dear buyer for the Hublot Big Bang watch is here!
With its classic, attractive, and sophisticated design, this timepiece exudes peerless creativity and inventiveness similar to that of other iconic Hublot Watches. Being a luxury wristwatch, it features a highly-polished white gold case set with 176 ornamental Paraiba Tourmalines as well as a skeletonized matte black dial.
To provide a uniform profile, the Unico White Gold Paraiba features hands, hour indicators, and a Hublot trademark stamp in blue colour. Its shiny turquoise alligator straps feature the same shade as well.
To provide accurate chronographic functioning, this model uses a self-winding calibre HUB1242 which can also support flyback features.
Hublot One Click King Gold Blue Diamonds

Since not everyone has a fondness for "flashy" attributes, ornamental Hublot Watches featuring a simple but sophisticated design can be found under the Big Bang collection. Among them is the One Click King Gold Blue Diamonds watch.
With its 39mm 18K King Gold case, this model is perfect for anyone who prefers something simple and less showy. It features a gold bezel consisting of six H-shaped screws made of titanium and embedded with 42 brilliantly-shaped diamonds.
To provide optimum readability in dark conditions, this watch's blue sunray dial consists of luminescent hour indicators and hands. Some of these consist of 18k King Gold as well.
For precision, the One Click King Gold Blue Diamonds watch uses an automatic HUB1710 movement (which is superlatively reliable for accurate time tracking) alongside a date display function.
Conclusion
At Hublot, watch designing is not a process taken for granted. As a result, the brand's sense of craftsmanship is one that involves intense creativity as well as extensive research and staunch dedication. These go to the heart of its aim to produce unique Hublot watches that are highly precise and distinctive in glamour.
Thanks to their distinct design, convenience, and superb reliability, Hublot watches are sure to remain popular in an ever-changing market. No matter what the trends are, buyers can rely on this brand to provide the best and the finest.
If you enjoyed exploring this article, then feel free to check out Rolex Oyster Perpetual Watches For Women.