Watch Reviews
Best Cartier Tank Watches that Every Fan Should Have
Mar 25, 2019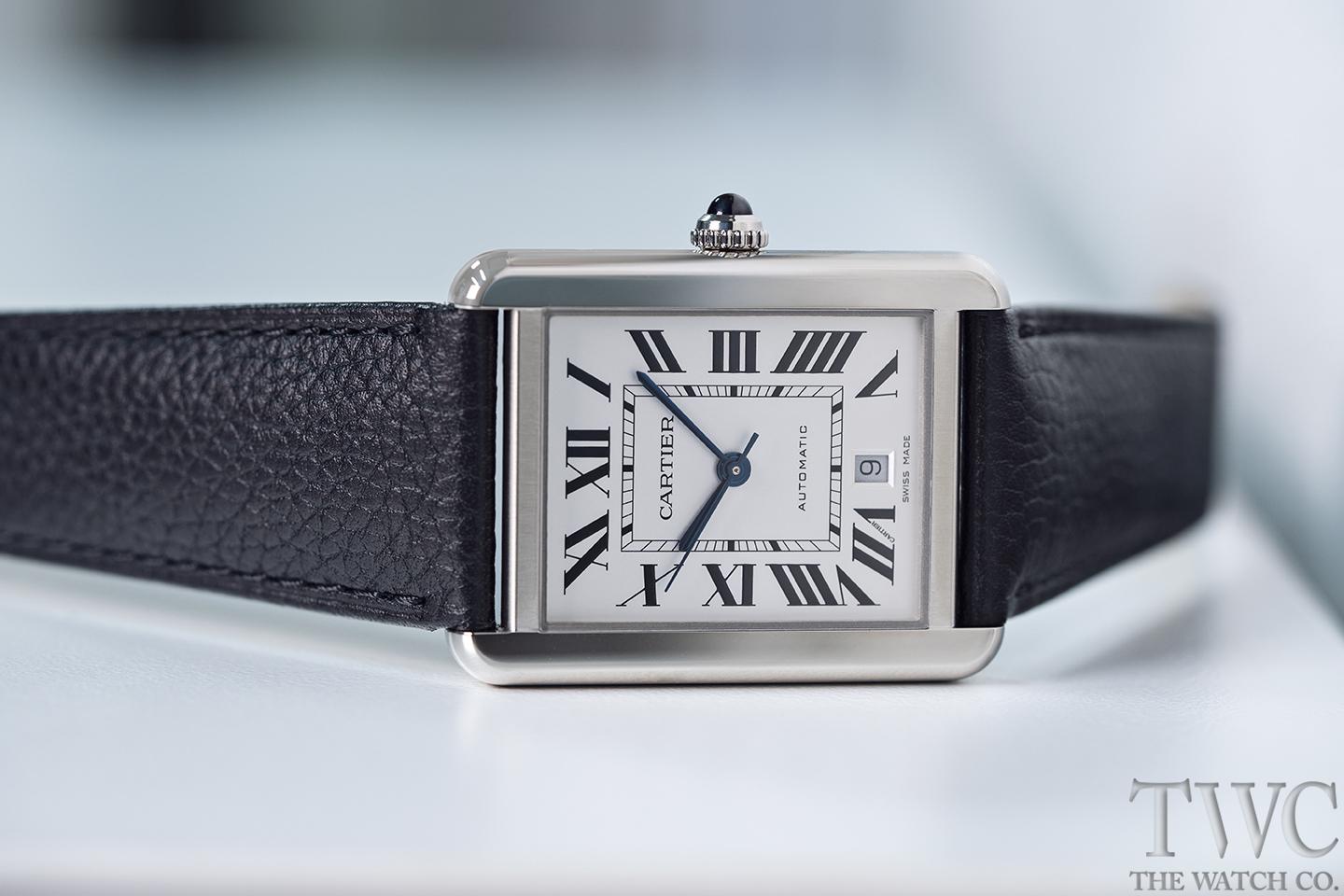 When it comes to ensuring a good wardrobe, a wristwatch is a very important accessory as it communicates one's personality as well as their fashion taste. Despite the spread of tech-heavy smartwatches in recent years, traditional timepieces remain popular among buyers. Although some are designed with modern attributes.
You've probably asked yourself: when it comes to watch preference, why would global figures like Mitchell Obama and Kim Kardashian prefer something like the Cartier Tank over an ultra-modern model from Apple or Samsung?
The answer is simple. Cartier watches are clean, classic, and luxurious! Furthermore, they consist of a distinct design that is unreplicable. These are only some of the reasons why they remain popular.
Various Cartier watches have their own unique features. Hence, in this article, we explore some notable Cartier watches designed to bring out the dashing persona in you.
A List Of The Best Cartier Tank Watches
Cartier White Gold Tank Americaine

For fans of ornate elegance, this watch is truly a must-have.
Touted as one of the best Cartier watches for women, the Cartier Tank Americaine watch features a stylish ornamental white gold case reminiscent of fashion trends in the 1980s.
To radiate a subtle elegance, this Cartier watch's 18K white gold bezel comes with baguette diamonds which appear to blend impeccably with the silver-grained dial. Meanwhile, in order to exude splendour and functionality, it uses a calibre 157 quartz movement. As such, it is extremely convenient for those who favour punctuality.
This watch is also suitable for diving enthusiasts. With a strong water-resistance feature, this watch can be submerged to a depth of up to 100 feet. Thus, it can be worn without fear of any water-related damage including rusting.
Platinum Cartier Tank Cintrée Skeleton

For men enthused with elegant but highly functional watches, intricate and sophisticated male Cartier watches are just around the corner. Among them is the Platinum Cartier Tank Cintrée Skeleton.
With its 34mm platinum case, the Platinum Cartier Tank Cintrée Skeleton provides the wearer with an extraordinary finish. Additionally, it features a skeletonized movement with a slightly curved design.
Deemed as one of the best manually-wound Cartier watches, the Platinum Cartier Tank Cintrée Skeleton uses a calibre 9917 MC — a powerful and highly reliable movement. Moreover, to ensure a fashionable quality, it features a hypoallergenic black alligator strap with an adjustable buckle for a fine and secure fit.
This watch is not suitable for diving as it is entirely non-waterproof. Nonetheless, it is rustproof and is easily cleanable.
Diamonds Cartier Tank Anglaise

While men tend to go with simple colours and shades, women, on the other hand, more likely prefer bright profiles. One model consisting of a radiant design is the Diamonds Cartier Tank Anglaise watch.
Designed to appeal to women across the board, this watch comes with robust alligator skin straps that gleam in a shade of fuchsia-pink. In addition, being a luxury timepiece, it features an 18K white gold case covered with 89 baguette diamonds as well as a silvery Lacquered flinqué dial.
Many women in the market have a preference for watches with various complications. As such, the Diamonds Cartier Tank Anglaise uses a self-winding movement. This not only provides the wearer with precise time-tracking but a date display function as well.
Adjustable Cartier Tank Solo Steel Watch

Do you happen to be one of those buyers with no specific preference? Perhaps you're struggling to find a perfect watch that can blend with numerous fashion attire. In that case, why not try the Cartier Tank Solo Steel watch?
This watch features a classic yet simple design and is exceptionally versatile. Not only that but unlike most mechanical watches, it contains several daring features. Among these are interchangeable straps which come in either classic steel or zesty blue-leather. Furthermore, this watch contains a strong water-resistance feature which makes it impermeable for up to 100 feet. As such, it can be worn without any fear of water damage.
In adherence to the principle of precision being just as important as elegance, the W5200028 Cartier Tank Solo Steel watch features a calibre 049 (ETA 2892-A2) movement. As a result, it is extremely precise and can accommodate an additional date display function.
Cartier Tank MC Chronograph Watch
You might be wondering if there are any Cartier watches with chronograph functions. Well, wonder no more for we present you with the W5330005 Cartier Tank MC.
The Cartier Tank MC comes in a rose-gold design to exude piquancy as well as high luxury. Thanks to its silvered Guilloche dial and sturdy alligator skin straps (which come in either a brown/black colour), this timepiece can be used for almost any occasion.
At the core, this watch's beauty is a 35-jewel calibre 1904-CH MC automatic movement which can ensure power for up to 48 hours. In fact, it can do so while providing various chronographic functions. Additionally, this watch features a calendar tool for convenient date tracking. Overall, it is one of the best Cartier watches out there especially for those with busy schedules.
Cartier Tank Francaise Ladies' Gold
Thanks to its reliability, modish, and golden accents, many regards the W50002N2 Cartier Tank Francaise Gold watch as having a simple-but-classy style. Besides its entirely yellow-gold profile, it features a fixed bezel, 29mm case, bracelet, and a sapphire cabochon crown.
For optimum efficiency, this luxury watch includes a quartz movement and a bracelet with a double deployment clasp to ensure cosiness.
Conclusion
Though there are dozens of Cartier Tank models that exist, the models mentioned previously are considered some of the best from the brand's vast collection. Many attribute this to their unique designs which blend technical excellence with geometrical style.
With a Cartier model at your disposal, you not only have the benefits of exquisite accuracy time and date, but also a watch which you can wear anywhere at any time you like.
To see a list of more iconic watches, check out 5 Cool Square And Rectangular Watches.