New & Feature
Editor's Picks: 15 Best Thin Watches For Any and Every Occasion
Nov 08, 2021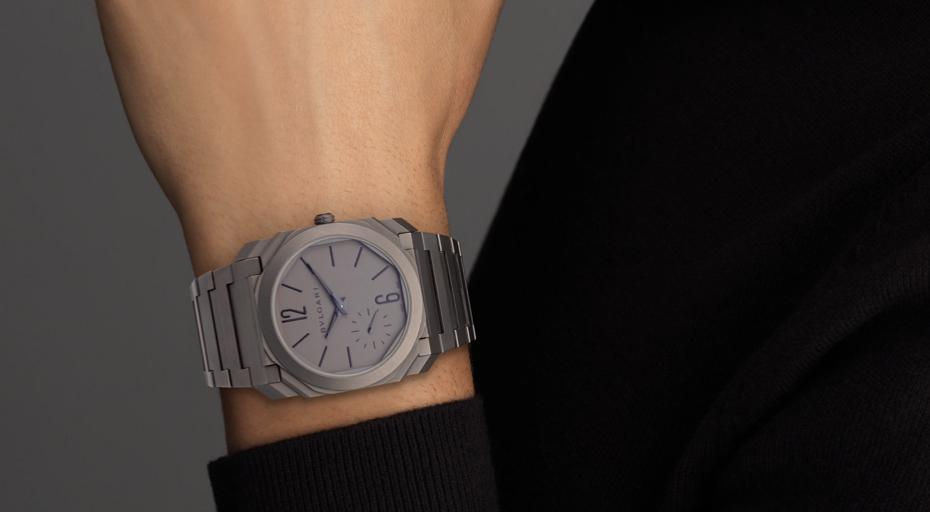 The general public probably rarely notices that timepieces come in different heights. While case diameters are pretty easy to notice, case thickness is something most people ignore, unless in extreme circumstances. However, establishing your preferred case height is definitely important as well. It influences how comfortable the watch feels on your wrist and can help you make a decision when purchasing your own timepiece.
That being said, while standard-size models are dominant in the watchmaking market, thin watches have also gained popularity in the last few years. This is why we have curated a list of the 15 best thin watches you should definitely look out for. 
Pros of Thin Watches
Before we delve into the list of best thin watches, let us take a quick look at some of the advantages of getting a thin watch. 
1. Lightweight. One of the most practical advantages of opting for a thin watch is that it is lighter in comparison to standard models. Having less thickness does not only mean less case material used; it also means that some of the components inside the watch are likely smaller than usual. For example, some brands have differently-sized movements depending on the size and height of the case. 
2. Comfortable. If you value comfort above everything else, getting a slim timepiece may be the way to go. Since it is more lightweight, thin watches can be worn comfortably for long periods of time. In fact, if you find a model that is just the right size and thickness for you, you might even forget that you are still wearing a watch. 
3. Versatile and Timeless. One of the benefits of thin watches is that most of their designs fall under the sophisticated and classic category. This type of quintessential aesthetic goes well with thin watches because it utilises only essential timekeeping elements in order to avoid overwhelming you with details. If you are seeking a refined timepiece that can pair with different styles, you should definitely consider getting a thin watch.
15 Best Thin Watches 
Now, let us move on to the list proper. 
1. Hamilton Jazzmaster Thinline Auto Ref. H38525561

First up, we have the Hamilton Jazzmaster Thinline Auto, which is one of the brand's most flexible models. Thanks to its slender 8.5mm thickness, this piece is easy to pair with any style and is quite comfortable to wear as well. It comes in a 40mm stainless steel case along with a calf leather strap in brown, which adds a retro feel to the entire piece. This vintage vibe is further enhanced by the straightforward analogue layout on the olive green sunburst dial. Powering this watch is an automatic 2892-A2 movement with an impressive 42-hour power reserve. 
Along with all the other models on this list, which you will see later on, this Hamilton Jazzmaster piece proves that thin watches are just as durable and reliable as standard-size timepieces. With a price tag of around $980 USD, do not miss out on this slim and retro-inspired watch.
2. Nomos Glashuette Tangente Neomatik 177 

The Nomos Glashuette Tangente 177 serves as a more modern and minimalist take on slim watches. It is only 6.9mm, which allows its design to truly stand out. This Nomos Glashuette Tangente model is presented in a 35mm stainless steel case paired with a leather bracelet in black. It also features a midnight blue dial with slim hands and indices, unique Arabic numerals, and a small seconds counter. Under its Bauhaus-inspired watch face, you will find a DUW 3001 automatic calibre with a diameter of 28.8mm and an excellent power reserve of 42 hours. 
Ultimately, Nomos Glashuette is one of the best brands to check out if you are looking for a thin watch with understated aesthetics. You can get this particular model for only $2,450 USD.
3. Daniel Wellington Classic Glasgow Ref. DW00100004
 
Up next, we have the Daniel Wellington Classic Glasgow, which is the perfect blend of classy and casual. Its ultra slim 6mm case makes it the perfect thin watch for everyday use. The double-plated stainless steel case and the nautical-inspired NATO strap give a very elegant yet relaxed vibe to the whole piece. This is further complemented by the eggshell white dial which consists of slim rose gold plated hands and indices. All this is powered by a Japanese quartz movement that guarantees top-notch accuracy. 
If you are looking for a timeless and laid-back accessory, then you can get this thin watch for only $210 USD.
4. Junghans Max Bill Quartz Ref. 041/4562.04

The Junghans Max Bill Quartz is yet another Bauhaus-inspired piece on our list of thin watches. It has a slender 7.9mm thick case, which stands out even more with its use of muted colours. This Junghans Max Bill model comes in a stainless steel case along with a calfskin leather strap in beige. The white dial includes luminescent hands, painted stick indices, and Arabic numerals for the hour and minute markers. Its three-hand system and small date window at 3 o'clock are both powered by a reliable quartz movement. 
Priced at around $472 USD, this is a great watch to own if you like straightforward and thin timepieces. 
5. Zenith Elite Moonphase Automatic Ref. 03.3100.692/03.C923

The Zenith Elite Moonphase Automatic lies more on the artistic side of the spectrum when it comes to overall aesthetics. With its unobtrusive thickness of only 9.35mm, people are immediately drawn to its intricate dial design.
This Zenith Elite model has a 40.5mm steel case and an alligator leather strap in a beautiful grey colour. Meanwhile, the matching grey dial follows a unique and mesmerizing sunray pattern and features silver hands and hour markers, a vibrant blue moon phase indicator, and a small seconds counter. All these impressive functions are powered by an in-house Zenith self-winding calibre with a 50-hour power reserve. 
With a price tag of approximately $5,610 USD, this is one of the most artistic and elegant thin watches on this list. 
6. Bulgari Octo Finissimo Extra Thin Ref. 103126

The Bulgari Octo Finissimo Extra Thin is definitely one of the most distinct and unconventional thin watches in the market. It features incredible thinness measuring just 5.5mm, which adds a whole new level of modernity to this Bulgari Octo watch. The 40mm case and bracelet are both made out of scratch-resistant ceramic while the transparent caseback shows a full view of the watch's inner workings.
The dial of this Bulgari piece also has a full skeletonised layout with dauphine black hands and a minute track. Some of its features include a small seconds counter and a whopping 65-hour power reserve, both of which are driven by a manual BVL 128SK Finissimo calibre. 
If you are looking for an eccentric yet classy timepiece, you can get your hands on this model for around $29,700 USD. 
7. Skagen Ancher Quartz Ref. SKW6108

Next, we have the Skagen Ancher Quartz, which boasts Scandinavian-inspired aesthetics. This thin watch is the epitome of sophistication. With its 8mm thick case, its balance between beauty and functionality is enhanced by the grey stainless steel case and matching mesh bracelet in dark grey. Meanwhile, the dial consists of only silver hands, hour indices, and a circular date window at 6 o'clock. Though it may seem quite simple, this watch is powered by a quartz movement that promises excellent accuracy. 
Do not miss out on this Skagen Ancher piece as it is definitely one of the most affordable thin watches on this list, priced at just $120 USD. 
8. Longines La Grande Classique Ref. L4.766.4.13.6

The Longines La Grande Classique can only be described as both quintessential and unique. It measures just 4.6mm in thickness, further highlighting the elegant look of this model. Both the case and bracelet are made of stainless steel, which gives the watch a lustrous and gleaming exterior. The white dial, on the other hand, features slim hands and painted stylised Arabic numerals. This Longines watch is also powered by a quartz L420 calibre. 
Retailing at around $1,200 USD, make sure to get this thin watch if you want a timeless yet slightly quirky accessory. 
9. Jaeger LeCoultre Master Ultra Thin Ref. Q1378420

The Jaeger LeCoultre Master Ultra Thin is one of those multifunctional thin watches with an unusual and memorable layout. This Jaeger LeCoultre Master model has a case that is around 9.9mm thick. It is presented in a 39mm stainless steel case, along with an alligator leather strap in black.
Meanwhile, the white dial comes with silver dauphine hands, arrow-shaped hour markers, a date sub-dial, a power reserve indicator, and a small seconds counter. These impressive functions are all powered by an automatic movement in the form of the Jaeger LeCoultre calibre 938/1. 
With a price tag of around $9,350 USD, this is the perfect thin watch for those who want a luxurious and multifunctional piece.  
10. IWC Portofino Automatic Ref. IW356506

Next up on our list of thin watches is the IWC Portofino Automatic, which serves as a more casual yet luxurious option. With its 9mm thickness, the emphasis is placed on the straightforwardness and simplicity of this model. It comes in a 40mm case and bracelet, both primarily made of stainless steel. This is complemented by the black dial which boasts leaf-shaped hands, slim indices, Roman numerals, and a date window. This model is equipped with an automatic IWC Calibre 35110 with a 42-hour power reserve. 
Priced at around $4,400 USD, this is a lovely thin watch that is bound to complement your everyday outfits.
11. Cartier Drive de Cartier Ref. WSNM0011

Up next, we have the Drive de Cartier which is a picture-perfect example of a classic Cartier timepiece. However, what makes this model stand out is its 6.6mm thick case. It has a stainless steel cushion-shaped case along with an alligator leather strap in blue. Meanwhile, the white dial features arrow-shaped hands in blue and oversized Roman numerals. This thin watch is not just about a classy exterior either. It is actually equipped with a well-crafted 430 MC calibre that follows a manual-winding movement. 
If you want a quintessential timepiece that offers guaranteed quality, you can get this model for approximately $5,270 USD.
12. Nomos Glashuette Tetra 406

Here we have the Nomos Glashuette Tetra 406, which is a lovely model from the brand's wide selection of thin watches. It features an unconventional square case that is further enhanced by its thickness of 6.5 mm. Presented in a stainless steel case with a black leather strap, this piece also comes with a white dial, which boasts blue hands, Arabic numerals, stick indices, and a small seconds counter. Behind all that, you will find a transparent caseback that gives a glimpse of the watch's self-winding movement. Lastly, despite its slender exterior, this Nomos Glashuette Tetra model actually has an impressive power reserve of 42 hours. 
With a price tag of $1,675 USD, this serves as another modern, Bauhaus-inspired piece with a slim case. 
13. Vacheron Constantin Patrimony Ref. 81180/000R-9159

The Vacheron Constantin Patrimony is one of the most expensive thin watches featured on this list. This model is the embodiment of classic luxury, especially since it comes from such a well-established brand. Its 6.79mm thick, exquisite rose gold case is paired with a brown leather band. The white dial follows a quintessential analogue layout with rose gold hands and hour markers. Meanwhile, underneath the refined aesthetics is a Vacheron Constantin Calibre 1400 with a power reserve of 40 hours. 
If you are a fan of sophisticated and thin timepieces and you happen to have $14,300 USD to spare, make sure to check this out.
14. Rado True Thinline Ref. R27957702

This Rado True Thinline is an eye-catching and slightly eccentric thin watch. It features a case thickness of only 5mm, which goes really well with the simple white-and-gold design. This model has a 39mm ceramic case and strap which is also made of ceramic, making it incredibly lightweight. Moreover, the white dial comes with skeleton hands and luxurious diamond-studded indices. This Rado piece has a two-hand system that is powered by a well-crafted quartz Rado Calibre 140. 
If you want a striking yet refined timepiece, you can get this for around $2,280 USD.
15. Piaget Altiplano Ref. G0A44050

Last but not the least, we have this Piaget Altiplano piece, which is arguably one of the most beautiful thin watches out there. The Swiss brand was able to make the most out of the watch's 6.36mm slim exterior by emphasising its aesthetics. This model is presented in a 40mm rose gold case paired with a grey alligator leather strap. Primarily made of gold-coloured meteorite, the textured boasts baton hands and indices in grey. It also features a two-hand system and a date display which are both powered by a self-winding movement. 
If you want an accessory that is out of this world, you can try your luck acquiring this ultra-thin Piaget watch for around $24,600 USD.
Final Thoughts 
Thin watches are a great option for those who prefer versatile and comfortable accessories. The designs often stand out, depending on how the watch companies utilise the slender case height. These timepieces also bring a new level of comfort to wearers thanks to their lightweight properties. Ultimately, the art of making thin watches comes with a lot of potential for both watchmakers and patrons alike. 
Photo Credits: TWC and Official Brand Sites
If you want to read more listicles, check our article on 15 Bauhaus Watches for Minimalist Fans.