Watch Guide
Top Designer Watches for Men
Oct 02, 2019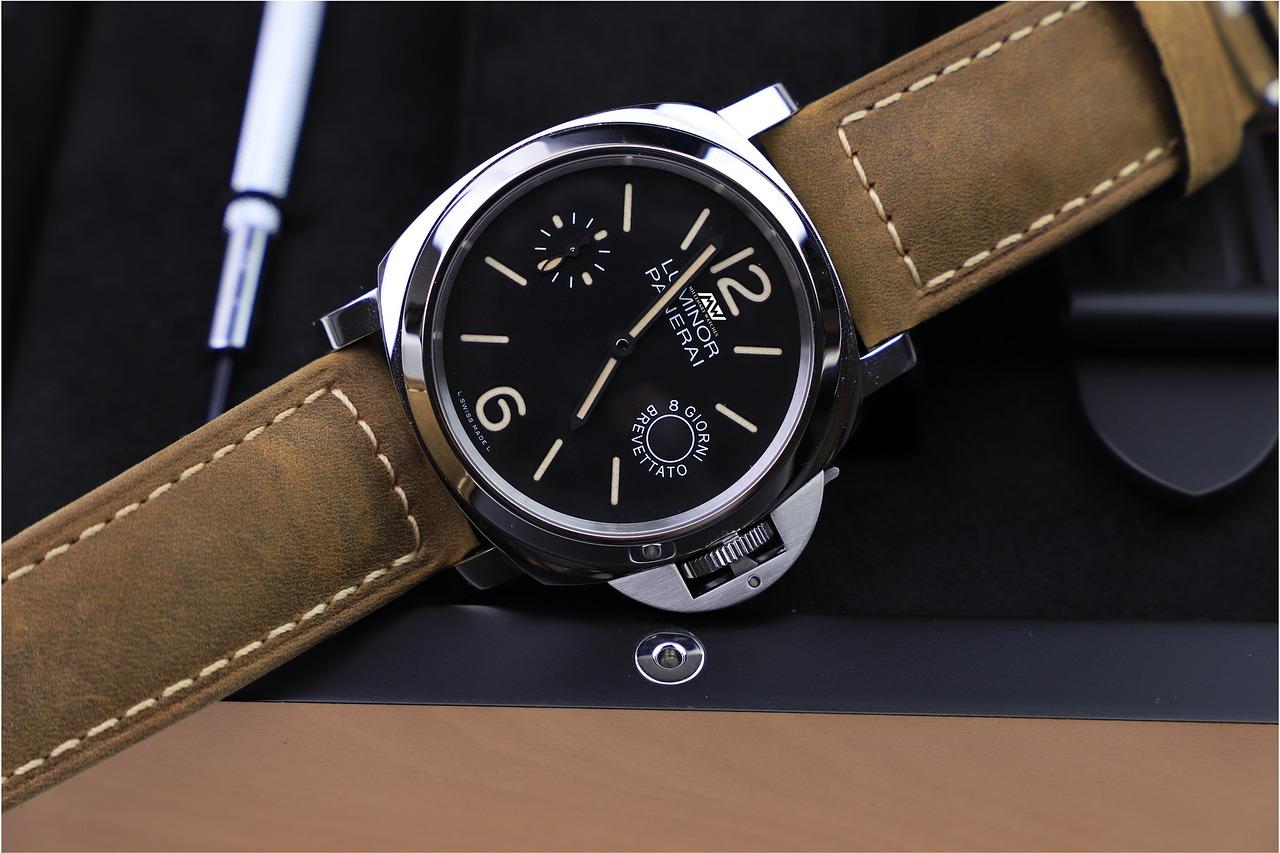 Men nowadays are purchasing more and more fashion accessories. The amount of variety and diversity in men's accessories is quite phenomenal, especially with regards to designer watches. It's no secret that no matter what men's accessories are available, a watch is always a popular choice. This can probably be attributed to the continuing expansion of men's watches everywhere.
Whether you prefer a simple time-telling device or a luxury timepiece, buying the perfect watch is always a meticulous process. This is a shared experience by men, so it's no surprise that the pursuit of finesse is never-ending.
Many renowned companies have created multi-billion dollar businesses from watch manufacturing alone. Some of these brands have created quite unique watches which are definitely worthy of admiration. Below, we are going to name a few designer watches for your choosing.
Raymond Weil Geneve

The brand Raymond Weil is quite distinguished and highly respected in the watchmaking circle. In fact, it has produced several watches which have proven to be globally popular. This particular watch is one of their many models that truly exudes elegance in the simplest form.
The Raymond Weil Geneve features a clean white dial in a silver casing and accented with black Roman numeral markings. This watch also has a date display located at the 3 o'clock position. In addition, it runs on movements not found in many other watches. Not only that, but the black leather straps work perfectly with the white dial and make this a great dress watch.
Junghans Max Bill

No other men's designer watch has stood out through sheer bold simplicity other than the Junghans Max Bill Automatic.
Considered a watch that doesn't flaunt extravagance, the Junghans Max Bill Automatic is designed with a sleek-looking body with a striking look. Its white flush dial is complemented by very soft calfskin leather straps. Furthermore, it features simple and straightforward glow-in-the-dark hour marks at the 3, 6, 9, and 12′ o clock positions.
The German engineering inside this watch also ensures that it will keep functioning accurately for a long time. Not only that, but its sharp design makes it highly suitable for black tie events. It can also be worn for other formal events such as weddings and business meetings.
Victorinox I.N.O.X.

Divers watches are considered among the most popular designer watches. So, let's leave the formal setting behind and head into the deep blue sea.
The I.N.O.X. collection is a professional diving watch collection launched by Victorinox, a designer brand that has always mastered both style and function. This watch comes in a thick all-metal body design that gives it a bold appearance. Additionally, the blue dial is highly suitable for dives or swimming activities and exudes an amazing radiant look.
As for its functions, this watch is water-resistant up to 200 metres, which makes it incredibly convenient. It is also anti-magnetic and works great even in harsh conditions. Best of all, this watch can go perfectly with any form of attire. This makes it truly one of the best designer watches for men.
Alpina Seastrong Diver 300

Alpina is another watch company that is notable for manufacturing high-quality dive watches. One of their models called the Seastrong Diver 300 has become popular in recent years. This watch shares similar features with the I.N.O.X. but with some modifications.
This watch's black dial, along with its blue bezel, gives a truly eye-catching combination that reminds buyers of the beautiful colours of the sea. Its boldness is also worth noticing, as it easily stands out among other diver watches.
The company has not left anything to chance in terms of functionality as well. The Seastrong Diver 300 comes with a water resistance of up to 300-metres, which is the same level as many other professional diver's watches. Additionally, the Seastrong Diver 300 manages to exude quite an elegant look. Therefore, it's safe to say that it is one of the most beautiful designer watches for men.
Movado SE Pilot Retrograde

Besides good watches for underwater use, buyers can also count on watches made for the clouds up high. Various countless watches have been released specifically for pilots, but not many of them can match the style and elegance of the Movado SE Pilot Retrograde.
This watch exemplifies fine craftsmanship that is expected from the best watch designers. The chrome-style silver bracelet of the watch captures one's attention immediately. But even that pales in comparison to the immaculate yet bold design of the dial, which is designed in sky-blue colours and reflective silver hour markings.
When considering all elements together, one can say that this is one of the most beautiful aviator watches ever designed.
Hamilton Khaki Aviation

We all know that the sky changes colour depending on the time of day, and this particular timepiece presents that contrast brilliantly.
Keeping in harmony with the typically bold designs of pilot watches, the Hamilton Khaki Aviation watch features a big dial with bold markings. Its pure white Hindu-Arabic numbers provide a great contrast with the clean black background. It also features a date and time feature and comes with luminous hour and minute hands.
Conclusion
The number of dress watch options available nowadays is literally endless. Everywhere you look, there are new and innovative designs and ideas floating about. But in order for you to stand out, you need to have that X factor that the above-mentioned watches provide.
Whenever you're looking for a smart-looking designer watch, know that these watches provide many of the features that buyers are in search of. So, feel free to look at which one suits you best.
If you enjoyed this article, feel free to discover 6 Awesome Dress Watches For Men That Would Look Great On You.