New & Feature
Bulova Royal Oak: One of the Most Controversial Watches?
Sep 21, 2021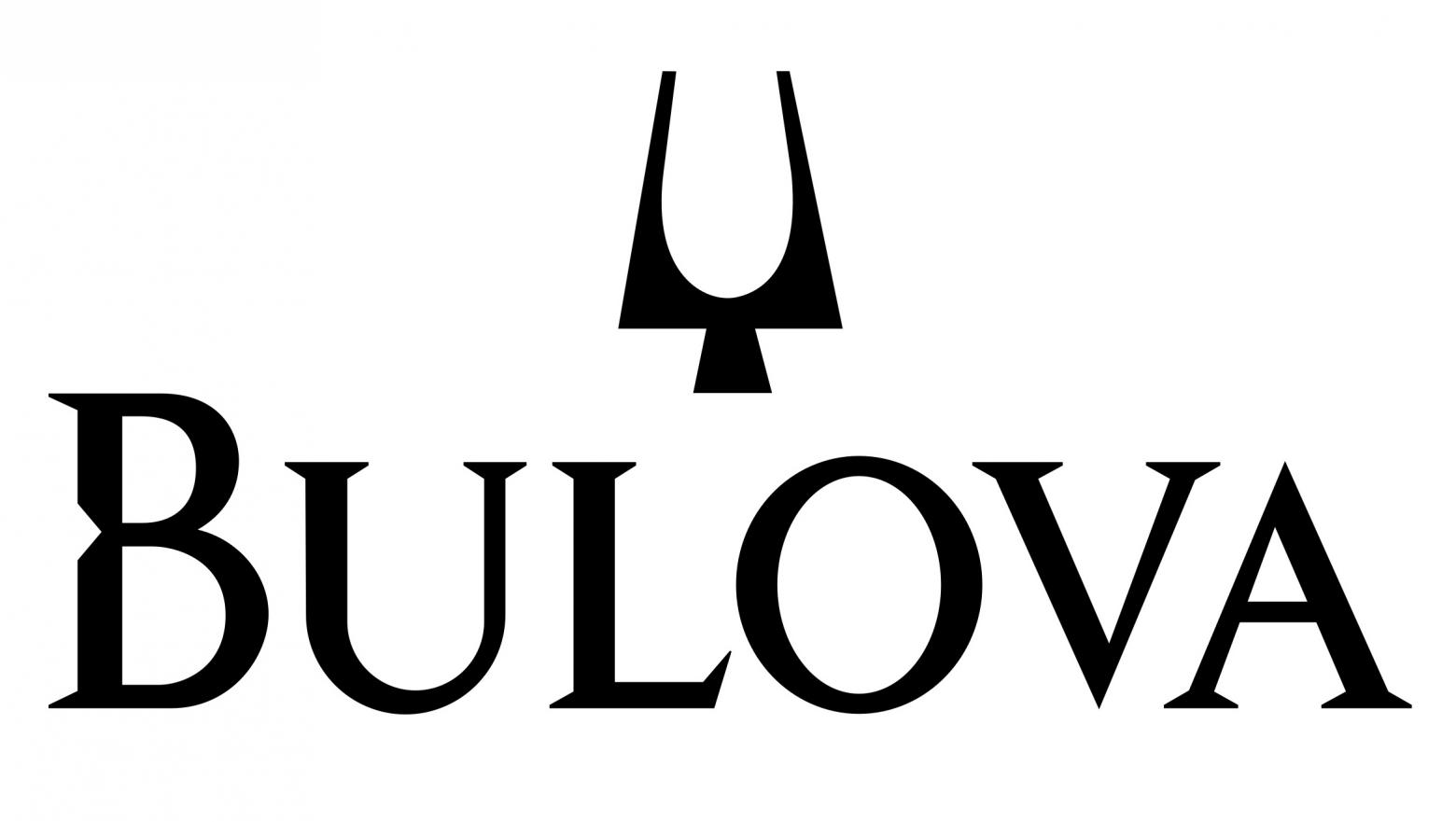 The world of horology has seen centuries worth of timepieces come to life; what was once considered new and ground-breaking have evolved to become classic models that are still well-loved today. Indeed, it is no surprise that the watchmaking industry has garnered so much history and heritage with each and every new timepiece created. One of the most intriguing and controversial watches ever made, however, comes in the form of the Bulova Royal Oak, which happens to be what this article is all about. 
The Royal Oak: Origins

While the actual watch itself is quite beautiful, the most fascinating thing about the Bulova Royal Oak is the "story" behind it. Today, there are numerous versions of the Royal Oak timepiece but the original design was actually created by Gerald Genta back in the 1960s. For those who are not aware, Gerald Genta is a respected watchmaker who is known for collaborating with many of the big names in the market, such as Patek Philippe and IWC.  
Legend has it that he had been working with Bulova back then, which is why he immediately pitched his design of the Bulova Royal Oak to the American brand when he conceptualised the watch. However, they did not see the appeal of Genta's design so they rejected it. This pushed the Swiss designer to work with a different brand, Audemars Piguet, who then went on to launch the first Royal Oak in 1972. 
As exciting as it is, this story is merely a fabricated tale that has made the rounds around the watchmaking industry over time. The truth is that Genta actually designed the Royal Oak for Audemars Piguet, and not for any other brand. According to the watchmaker himself, the director of Audemars Piguet reached out and asked him to create a modern sports watch made out of steel. Genta immediately went to work and, drawing inspiration from a diver's helmet, was able to conceptualise the design for the Audemars Piguet Royal Oak overnight.  
All that being said, while the known narrative regarding the Bulova Royal Oak might be fictional, it is undeniable that a good chunk of the hype revolving around the Bulova Royal Oak today is thanks to this myth. Ultimately, Audemars Piguet's Royal Oak was just so well-received by many that other watch companies started releasing their own adaptations of the said watch. This is where Bulova comes in because come the late 1970s, the American brand finally launched its own Royal Oak. 
A Closer Look at the Bulova Royal Oak 

Now that all of that lore is out of the way, let us take a closer look at the actual watch itself. The original Bulova Royal Oak was meant to be a quintessential timepiece with a contemporary twist. This is because Genta wanted to bring something simultaneously unfamiliar, distinct, and classic to the table when he designed the original iconic Audemars Piguet Royal Oak. As such, the same can probably be assumed for most, if not all, of the Royal Oak-inspired pieces that came after. 
Back in the late 1970s, the Bulova Royal Oak was launched in multiple colours, movements, and reference numbers. However, for the sake of this article, we will be focusing on the Bulova Ref. 4420101.
Bulova Royal Oak Ref. 4420101 Specs
Case Material: Stainless Steel
Case Diamater: 36mm
Strap Material: Stainless Steel
Crystal: Sapphire
Movement: Automatic
Exterior (Case & Bracelet)
The Bulova Royal Oak Ref. 4420101 boasts a very distinct octagonal case and bezel, both made out of stainless steel. With a case diameter of around 36mm, this geometric timepiece showcases quite a slim exterior that is further enhanced by its defined edges. It also has a crown that comes in the same shape as its case, and a solid case back with BULOVA delicately engraved on it. Lastly, this Bulova Royal Oak watch is paired with a tapered bracelet also made from stainless steel. 
Dial
The dial, which is protected by a layer of scratch-resistant sapphire crystal, features a honeycomb pattern in a white/cream colour. It follows a very simple layout with slim hands and hour markers, a date window at 3 o'clock, and the Bulova logo at 12 o'clock. On the whole, all these elements definitely give off sleek and sophisticated vibes when pieced together.  
Technical Details
While Bulova did release different variations of the Royal Oak with different movements, this particular model is powered by an automatic calibre. Moreover, since it is a sports watch, the Bulova Royal Oak also possesses water-resistant properties, which is indicated by an engraving on the case back as well. 
 Price
Since it is no longer being produced, most of the Bulova Royal Oak watches in the market are used or pre-loved. This means that prices really depend on the condition of the piece. That said, generally, it will cost you around $4,000 USD, give or take, to get your hands on your own Bulova Royal Oak timepiece. 
Why Is It So Controversial? 
Honestly, it probably was not much of an issue back when it was first released but, at present, many Bulova Royal Oak patrons and watch enthusiasts have mixed feelings regarding Bulova's version of the iconic model. While it does serve as a more affordable alternative to the Audemars Piguet watch, it is still often branded as a mere replica of the original. Moreover, many people actually believe the fictional myth behind the Bulova Royal Oak, which only adds fuel to the fire.  
Bulova Royal Oak Alternatives
As previously mentioned, in the 1970s, numerous adaptations of the Royal Oak have been created, with some being more obvious about their influences than others. Here are a couple of watches that give off a similar vibe to the Bulova Royal Oak. (Note: These watches all come at different price points.) 
Audemars Piguet Royal Oak Ref. 67650ST.OO.1261ST.01

I think it is only right for us to include an actual Royal Oak from Audemars Piguet's current catalogue, so we are starting off with one of the original Royal Oak's direct descendants. Just with a single glance, one can immediately tell that this timepiece belongs to the Swiss brand's Royal Oak collection. The Audemars Piguet Ref. 67650ST.OO.1261ST.01 serves as a classic yet casual version of the Royal Oak, making it perfect for both everyday wear and formal affairs.
This Audemars Piguet Royal Oak is presented in a slender 33mm steel case along with a bracelet of the same material. Boasting a Grande Tapisserie pattern, its black dial includes luminescent hands, hours markers with white gold application, and a date display at 3 o'clock. In terms of its technical specifications, this model is powered by a calibre 2713, which runs on a quartz movement, and has a water resistance of up to 50 metres. 
Retailing at approximately $15,000 USD, this model is definitely a must-have for both luxury watch collectors and fans of the iconic Royal Oak. 
Girard-Perregaux Laureato Ref. 81010-11-634-11A

Next up, we have a watch from another luxury manufacturer called Girard-Perregaux. This Swiss brand actually offers a rather extensive selection of distinct timepieces with geometric cases in the form of their Laureato collection. The particular model that we have selected is a more quintessential option, but there are other versions of the Laureato available in a variety of colours and functions. 
The Girard-Perregaux Laureato Ref. 81010-11-634-11A comes in a case and bracelet both made from stainless steel. It features an onyx Clous de Paris dial with baton-shaped hands, silver luminous hour markers, and a date window at 3 o'clock. Following an automatic movement, this piece is equipped with an in-house GP01800 calibre and has an impressive power reserve of 54 hours.  
Priced at around $8,000 USD, this timepiece is definitely a more expensive alternative to the Bulova Royal Oak. Regardless, it does come from a well-acclaimed brand and collection, making it just as renowned and desirable. 
Citizen Corso Model BM7490-52E Eco-Drive

The Citizen Corso serves as a more affordable version of the Bulova Royal Oak. It features a similar octagonal case and gives off the same snazzy vibe. The Japanese brand also offers this model in four other variations, all of which share the same elegant design. While it may not be as defined as a genuine Royal Oak, this watch still makes for a more subdued alternative. 
This Citizen Corso comes in a stainless steel case and bracelet with an octagonal bezel. Its black dial features a sunray pattern with luminous hands, polished hour markers, and a date display at 3 o'clock. One cool thing about this watch is that it is equipped with Citizen's Eco-Drive technology, which means that it is powered by light. Lastly, it also features a water resistance capacity of up to 100 metres.
With a price tag of around $375 USD, the Citizen Corso is perfect for those who want a more budget-friendly version of the Bulova Royal Oak. Despite its affordability, this well-crafted timepiece is on par with other big brands in terms of features and functionality. 
Reiser Alpen Date Pacific Blue 

Next on our list is a rather striking piece from the German brand, Reiser. The Reiser Alpen Date is a rugged yet sophisticated model that stands out because of its geometric exterior. This watch definitely has sharper edges in comparison to the Bulova Royal Oak, which boasts a more rounded octagonal shape. 
The Reiser Alpen Date is presented in a case and bracelet made of 316L stainless steel. Boasting a guilloche pattern, the pacific blue dial consists of rectangular hour markers, chunky luminous hands, and a date window. In terms of its technical specs, it is powered by an automatic movement with a power reserve of around 41 hours. 
Retailing for approximately $590 USD, the Reiser Alpen Date is ideal for those who prefer slightly honed, robust timepieces that will surely catch people's attention. 
Bulgari Octo Finissimo Ref. 102711

Bulgari's Octo collection is known for its selection of uniquely-shaped timepieces. All of the watches in this line boast a very distinct octagonal design that exudes artistry and sophistication unlike any other. The best part is that it is offered in a variety of materials, colours, and features, which means you are bound to find the perfect Octo piece just for you. 
In particular, the Bulgari Octo Finissimo Ref. 102711 comes in a lightweight titanium case paired with an alligator leather strap in black. Its grey dial includes slim hour markers, luminescent hands, and a small seconds display between 9 o'clock and 6 o'clock. Lastly, this octagonal watch is driven by an automatic movement that boasts a whopping 60-hour power reserve. 
Priced at around $15,000 USD, this Bulgari Octo timepiece is great alternative to the Bulova Royal Oak and is a must-have for those who enjoy distinct luxury pieces.  
Casio G-Shock GA2100-1A1

Lastly, we have the most affordable Bulova Royal Oak alternative on this list, which is the Casio G-Shock GA2100-1A1. This watch has quite a robust and sturdy exterior, which is something quite common in all the G-Shock models. Unlike the other watches on this list, it is definitely a more outdoorsy timepiece, rather than a dressy quintessential one. 
The Casio G-Shock GA2100-1A1 is presented in a rugged carbon case along with a bezel and strap both made out of resin. The black dial has chunky hour markers, large luminous hands, a LED window, and a unique day display. Other features of this watch include a 200-metre water resistance rating and shock-resistant properties as well. 
With a price tag of around $99 USD, the G-Shock GA2100-1A1 serves as a budget-friendly and tough-looking alternative to the classic Bulova Royal Oak. 
Final Thoughts 
As I've mentioned so many times, the Bulova Royal Oak is a timepiece with a very intriguing story and myth behind it. While it is either a hit or miss for many, it is still one of the most well-known watches out there. At the end of the day, the Bulova Royal Oak serves as a more accessible version of the Audemars Piguet Royal Oak, especially for those who want a more affordable option. 
If you're interested in vintage timepieces, make sure to check out our article on the 1995 Breitling Avenger Blackbird.
Photo credits: Official Brand Websites, TheWatchCompany.com