Watch Guide
9 Reasons Why Rolex Watches Are So Expensive
May 16, 2019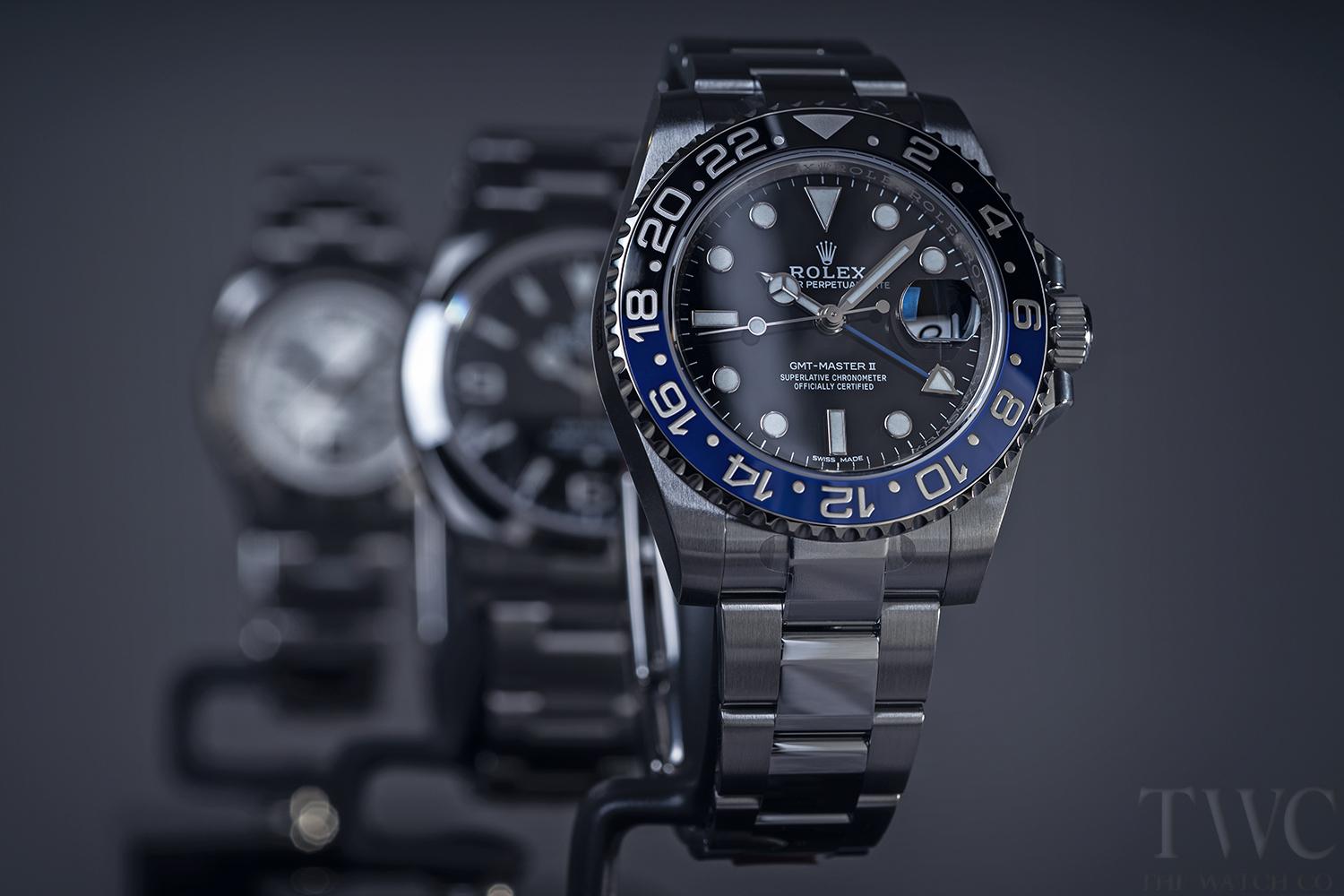 Rolex is a company that prides itself in producing the most iconic watch designs in the world's history. The main aim of a Rolex watch is to show you the exact time, just like with all other watches in the world. So, what makes Rolex watches such an expensive investment? First off, Rolex begs for recognition and combines an exclusive quality that you can't get anywhere else. The brand features specific aesthetics in every design. And as you know, the best things take a long time in the making for perfect results. That is the Rolex brand for you. If you are all about the value and quality, then Rolex as a luxury timepiece will go a long way. Despite being extremely expensive, many seek to own one or two pieces of this timepiece every year. The company produces Rolex watches for men as well as for ladies.
The Rolex was first introduced in the '50s where it began with the Submariner, the Milgauss, the Explorer, and the GMT. These designs were tool watches that still stand as the epitome of all the Rolex watches today. The Rolex gradually became a luxury brand due to how much time and technology they invested in every timepiece. Today, these luxury timepieces are leading in the industry illustrating superior quality and unmatched value.
Below, we are discussing nine reasons why Rolex is the most expensive timepiece in the world today.

Exclusive, State-of-the-art Steel Machine
Rolex is arguably the best luxury watches to own. This is because the brand utilizes a unique type of steel that is rare to the rest of the brands. As you know, there are different types and grades of steel available and the most common one is stainless steel with the name 316L. However, you will not find this type of steel in a Rolex timepiece because theirs is a unique type called 904L steel. Up until 2003, Rolex was using ordinary steel as they were producing their own 904L which took quite some time.
What makes the 904L unique? Well, 904L steel features a harder design and is more resistant to rust and corrosion compared to other types of steel. In addition, this is the type of steel that does well in absorbing polishes to make outstanding pieces that you will not find in other brands. The reason why 904L is exclusive to Rolex is that it is expensive and uses an intricate machine to make. To use this machine, you require special apparatuses and skills which are not easy to handle. That is why many companies fear using it on their watches and leave it to Rolex alone. If you have the most expensive Rolex, you will know that it wasn't easily made.
The Rolex Science Lab
Rolex has its own Research and development department where it equips each facility with a professional science laboratory. The main purpose of these labs is to find more ways and advance manufacturing techniques to produce effective and efficient timepieces. They do this by researching new watch makes and things that accompany them to stay relevant to the rising technology. It is safe to say that the Rolex boasts extreme aptitude and stays organized as a company to manufacture state-of-the-art timepieces.
The Rolex labs come in various sections and the most interesting bit is the chemistry lab. Here, you find liquids and gases in beakers and tubes that highly trained scientists use to conduct their researches. The main use of fluids and gases is to develop oils and lubricants to use in machines when manufacturing the watches. What's more, the labs have numerous electron microscopes as well as gas spectrometers. These aid in observing metal and other materials at close range and in-depth to know their behavior in machines and how to manufacture them. There is also a stress test room where they subject watch movements, cases, and bracelets to imitations of wear and impact using machines and robots. That is how they test the durability of the Rolex. They update the labs by the second to ensure up-to-the-minute performance.
Hand-made and Tested Movements
Unlike many watches all around the globe, the Rolex brand doesn't incorporate the use of machines to make their movements. Many people assume that they use machines as they don't know much about the topic. Well, Rolex watches use man-made skills in their construction. The only time they incorporate a machine is for tasks that are not fit for the human hand. These include categorization, filing, cataloging, and the procedures that require gentle attention that only a machine can give. The machines don't work on their own because they require human output. They use hands when assembling movements and bracelets.
The Rolex company involves a large group of people to work on a single movement it produces. After making the watch movements, the Rolex watch undergoes numerous tests to ensure it doesn't fail. They do this before sending the watches to COSC for chronometer certification, as well as after. To add to it, Rolex also tests the movements for precision after casing it. It also goes through wear and abuse simulations before releasing them to the market. Before you ask yourself how much is a Rolex, think first about the process of making it to get the answer.

Use of Internal Foundry for All Their Gold
The most unique part of the Rolex brand is that it uses materials that are made in-house. For instance, the gold that it uses is entirely made by Rolex. If you see a Rolex with diamonds as well, just know that the platinum is manufactured internally by Rolex. By using 24k gold, the Rolex converts into white, 18k, or Everose gold which is the anti-fading 18k rose gold version. They make cases and bracelets from metals that they melt and mix under hot flames. Rolex ensures perfect and appealing quality since it controls the making of its gold. It makes this gold in the in-house foundry, something that all other companies lack.
High-end Technology
Rolex uses both human and machinery concepts to make its watches. The machines it uses are high-end and require a lot of attention when handling them. Other watchmaking companies don't match up to the standards of Rolex simply because the machines are extremely expensive. Also, they cannot afford to have both humans and machines working on the same product. With Rolex, it goes all the way in to get the best results like getting aid from robots to handle simpler and complex tasks. Rolex is the only brand that uses this kind of technology effortlessly as it has all the resources to acquire it.
Robots attend to the many columns of parts to recover trays featuring the parts or whole watches. To use robotic servants, you have to command the system so that it conveys the message to them and delivers results in a short while. Rolex requires robotic aid especially in recurring tasks or that which require a high precision level. Robots also primarily polish the Rolex parts where the human hand will complete the procedure. Generally, Robotic equipment works hand in hand with human hands to produce an advanced watch. Rolex comes at a high price since it incorporates the use of robots and human hands.
Tight Security
Like anything that costs a fortune, security is key. Rolex embraces tight security as it has so many valuables that require safekeeping. From the gates to the foundry, you will have to pass through quite a number of security checks. This security is so tight, it goes all the way to the underground floor. Everyone working with Rolex must have their ID badge docked every time to allow fingerprint scan identification. They scan and record every procedure not to risk a security breach. Each movement on the Rolex features an exclusive serial number that matches with a case, which also presents a different and unique serial number. This completely eliminates possible imitations.
If you want to access the Rolex safe, you should go through a bank vault door. Here, you will look through an iris scanner that will automatically identify you with your eyes. You will only find this type of security in high-end brands producing luxury timepieces, like Rolex. They use unmarked trucks (that can't be identified) when transporting the Rolex parts from place to place. Rolex watches are arguably the most expensive timepieces in the world, seeing the amount of security they put on their products.
Testing Individual Dive Timepieces in Pressurized Tanks with Water
You hear that Rolex Oyster watches are extremely water-resistant. This is true as they, themselves, test water resistance properties before releasing it to the market. They do this by placing the watch in an air-pressure tank. After placing the watch in the air chamber, they wait to see if the pressure changes. If it does, then that only means that the case has let in air. To ensure the case passes the air test, they are tested before and after placing the movement and dial in the watch.
Once they test with air pressure, the dive watches also undergo the water-resistance test. They put the Submariner watches in large tubes with water to reach a water resistance of up to 300 meters.  Here, it is difficult to know the results of the test as the Rolex utilizes a network of systems to determine if the water enters the case. After this, they go straight to heating the watch up and test for condensation by placing cold water on the crystal. Then, there is an optical sensor that examines water traces. It is a bit different for Deep Sea watches. Rolex incorporates a specialized high-pressure water tank featuring COMEX to test for depth. The watch is then left in the machine for about an hour to allow the machine to measure depth accuracy. Each Deep-Sea watch receives pressure up to 12,000 meters.
Many Gemologists Working at Rolex
Rolex outsources some of its materials used in the manufacturing process. These materials, such as diamonds, emeralds, and rubies, need to undergo tests to determine their genuineness. To do this, they employ a large number of gemologists to buy, examine, sort, and set diamonds and precious stones for the watches. They use special X-ray machines to identify real and fake diamonds. There is a negligible amount of fake diamonds that get to Rolex. But despite that, Rolex ensures to conduct tests for maximum precision. They wouldn't want to risk producing watches with fake diamonds. The main diamond grade they use is IF clarity and D-G color. They select and set each diamond and precious stone using hands for a more customized feel.
One-year Amounts to One Rolex
Rolex reports that it takes a considerable amount of time to make a single watch. It may go up to one year to come up with a complete watch. This is debatable since Rolex manufactures hundreds of thousand watches a year. Nevertheless, it invests more time in the manufacturing process to come up with superior quality and effective watches. Rolex further explains that it takes time to learn on improving the quality of the watch and requires new techniques. To have a Rolex watch with features that satisfy you as the consumer, you need to be patient for about one year.
There are so many things involved when making a Rolex watch. Almost all parts of a Rolex are manufactured in-house which might take some time. Also, keep in mind that these watches are assembled by hand and are tested each on their own. It is obvious that this whole process consumes a lot of time. They can use machines to make certain parts but since the watch is meant for humans, they involve superb efforts to ensure maximum quality.

Summary
Rolex is arguably one of the most expensive possessions one can find on the market today. Many people keep asking how much does a Rolex costs and often follow with why it is expensive. After reading through the above explanation, you will answer most, if not all questions of why a Rolex watch is expensive. To sum it up, the Rolex company uses an advanced and complex machine and technology to make its product with a unique grade of steel. This, in turn, differentiates Rolex from other brands that still use the same type of 316L steel. Secondly, Rolex has labs set to conduct internal research and develop new techniques for making their watches. They only employ a professional team to work in the labs for extreme precision and quality.
Unlike other brands, Rolex makes and assembles all watch movements by hand. What's more, it makes its own gold in the Rolex foundry in-house. While making a Rolex watch, there are some things that require state-of-the-art technology. That is why they employ robotic aid in their facilities to handle complex tasks. Moreover, the security given at the Rolex manufacturing company is at another level. This reduces the chances of imitations and theft.
Dive watches undergo specific tests to guarantee performance. In addition, an army of gemologists ensures that the materials used on a watch are genuine and of great quality. Lastly, the Rolex makes almost everything in-house and since this is the case, it takes time to come up with a single watch. Averagely, it takes about one whole year to complete a watch and have it ready for the market. All these factors indicate how expensive the Rolex watches are. And if you hear someone else asking how much is a Rolex, be kind enough to direct them to this post.