New & Feature
8 Of The Most Celebrated Japanese Watch Brands
Mar 14, 2019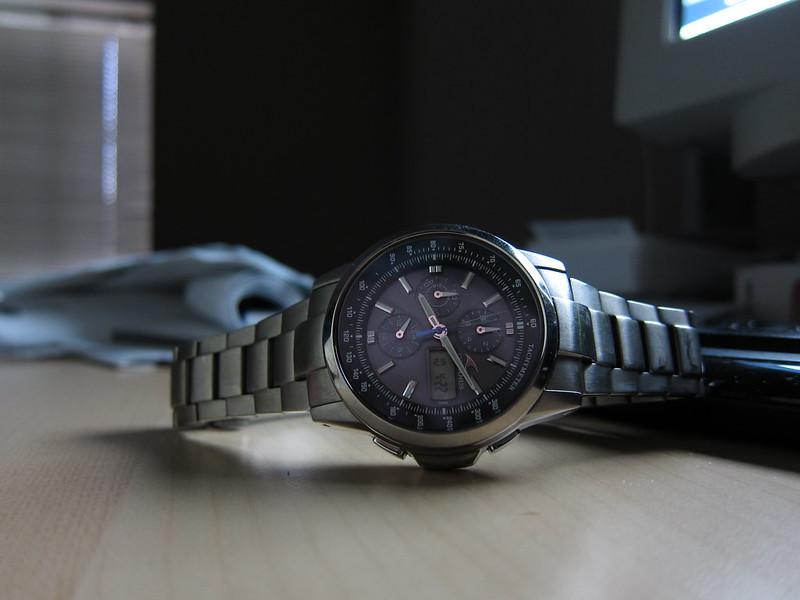 In any manufacturing industry, competition is a key factor that drives the production of goods to meet customer demands. Similarly, there has always been fierce competition between Swiss and Japanese watches.
In some aspects, Japanese watchmakers became a leader in the industry. As is known, Japanese models tend to be more focused on technological innovation for the best functionality. Unlike Swiss brands, they tend to skimp on lavish designs.
Historically, the watch industry in Japan began in the 16th century after the arrival of Christian missionaries in the country. They began teaching the Japanese on how to make modern clocks and movements, amongst others. Amidst the Third Industrial Revolution (Digital Revolution) in the late 1950s, the birth of the Seiko Quartz Astron 35SQ led to the Quartz crisis.
The event led to a very significant drop in the Swiss watchmaking industry by around 62.5%. Traditional mechanical watches was very much out after the quartz watch was introduced.
Today, Grand Seiko — a sub-brand of the renowned Seiko — is one of the most successful Japanese watch brands due to its simple design yet impressive features. For one, a model like the SBGD201 Grand Seiko Spring Drive reserves power for up to 192 hours using its manual winding calibre 9R01. Without further ado, here are some of the top Japanese watch brands that give the Swiss a run for their money:

8 Best Japanese Watch Brands
SEIKO

Founded in 1881 in Tokyo, Seiko is a key Japanese watch brand which has battled fiercely with various top Swiss watch brands. When Seiko came out with the world's first quartz watch — the Seiko Astron — in 1969, the Swiss watch industry took a hit and lost around 1000 Swiss watchmakers between years 1970-1983. 
In the Hollywood film industry, the Japanese movement watch has been featured in several of Roger Moore's 007 films. In Octopussy (1983), the renowned actor sported a Seiko TV watch. Meanwhile, in A View To a Kill (1985), he wore the SPR007 Seiko Chronograph, the SPD094 Seiko Quartz, and the H558-5000 Duo-Display Seiko Divers watch.
In 1960, Seiko launched the uber-luxurious Grand Seiko watch collection which presented its fans with elegance, alongside precision using its manually-wound calibre 3180. Through their creativity and tech, the iconic Japanese watch brand has launched a new 2019 SBGK004 Slim Urushi Dial Grand Seiko, featuring a manual winding calibre 9S63 and 18K rose gold case.
CITIZEN

Recognised as one of the most hi-tech Japanese watch brands, the Citizen Watch Company has been able to use impressive futuristic tech in its watches. Such is the case with the Citizen Eco-drive Collection. It features simple but revolutionary watches that needs neither a battery nor winding to function. 
Additionally, the Tokyo-based Japanese watchmaker blends Eco-Drive technology with GPS satellites technology. This then led to the creation of the Citizen Satellite Wave collection. It enables the watch wearer to sync with foreign time in less than 5 seconds, using its provided 40-timezones World Time function.
This year, the Citizen Watch Company has introduced several new Japanese watches, all running using an Eco-Drive movement. In fact, US Open winner Naomi Osaka wore the BZ4004-06E Citizen Eco-Drive Bluetooth W410 during the 2019 Australian Open. These Japanese watches have been designed well with special functions like three alarm settings, date & time synchronization, and notifications of incoming calls and texts via sound and hand movement.
CASIO

When it was still a fairly new brand, the renowned Japanese watch brand Casio essentially manufactured office electronic devices like calculators. After the Digital Revolution, it joined the watchmaking industry. The brand created its first wristwatch, the 63064 Casiotron. It is an electronic Japan movement watch featuring a digital chronometer function and time display on its LCD display.
In its factories, Casio believes in the importance of monozukuri (craftsmanship). These brilliant minds have been able to come up with some of the best Japanese watches, such as Casio G-Shock, Casio Pro Trek, and Casio Edifice. 
At the end of February 2019, the prominent Japanese watch brand announced the launch of a new edition in the Casio G-Shock Gravitymaster Collection. Featuring the Casio GWR-B1000, this watch features a powerful solar-charging system and a Triple G carbon Core Guard structure to repel shock, centrifugal force, and vibration whilst remaining rustproof. 
ORIENT

Initially, Orient was created as an independent watchmaking firm, Tama Keiki Company, in 1950. After one year, the Japanese watch brand's name was changed to the Orient Watch Company. It turned out to be a victorious turn-over after its first Orient Star went on sale. This opened an amazing starting point for the Japanese watch brand. 
A subsidiary of the Seiko Epson Corporation since 2009, Orient also made its mark amongst Japanese movement watch brands. The brand focused extensively on mechanical watches, both the self-wind and manual-winding. It also produces quartz, radio-controlled, and light/ solar watch models. 
After combining Japanese craft with modern technology, the Orient Company has created various luxury Japanese watch collections, including the Orient Classic, the Orient Contemporary, and the Orient Sports. Each of these contains a worldly unique design.
The EU07007F Orient Mechanical Sports 44 Watch features a multi-year perpetual calendar and luminous hands on its green dial. As a Japan movement watch, the EU07007F Orient has been installed with a self-winding calibre 46D40. This ensures that its wearer has perfect precision even whilst diving for a depth of 100 metres. 
FRANK MIURA
Frank Miura's entrance was not without hurdles. In fact, the company had to undergo some legal wrangling in court over intellectual property rights to its name. Nevertheless, it eventually managed to win its case.
Upon its launch in the Japanese market in 2012, Frank Miura quickly proved that it is no ordinary watch brand. Truth be told, the company's watches have distinguished themselves through their minimalist but unorthodox design.
Many of Frank Miura's watches, such as the Sengoku Warlords Sanada Yukimura Model Watch, feature similar features and design. Among them are a quartz movement and a face shaped in a curved edge. In addition to that, they consist of artistically designed characters thus enhancing their aesthetic appeal.
All in all, if you're looking for a watch brand which sells unorthodox models, then look to Frank Miura.
MINASE

Minase's origins are by no means ordinary ones. As a matter of fact, did you know that the company began not as a watchmaker but as a cutting tool manufacturer?
Launched in the early 1960s, Minase originally specialized in working with step drills for metal machines. Not long after its prowess in drill production and metal cutting garnered public attention. Soon after that, the company began to produce its own step drills which eventually lead it to producing its own watches.
Today, Minase is known for producing highly-quality watches made by only some of the best craftsmen. These include the Divido Automatic, Seven Windows, Five Windows, and Horizon.
KNOT

Knot is one of the more recent entrants to the Japanese watch market, having only launched in 2014. It was founded by Hiromitsu Endo in central Tokyo whose aim was to produce high-quality, sophisticated, but affordable timepieces.
To say that Endo fulfilled his brand's mission would be an understatement. In fact, Knot watches have garnered wide positive reception both domestically and abroad. This is due to their stylish and appealing designs as well as their affordable prices.
Additionally, part of what makes Knot watches appealing is their construction. Besides eyecatching design, durability and functionality are highly integral. As such, Knot watches are ensured to be well-polished, solidly built with materials such as stainless steel, and powered by high-precision movements.
Among the many Knot watch models are the ATC-40, CC-36, CC-39, and SQ-32 among others.
G-SHOCK

Owned and managed by Casio (though technically a separate brand), G-Shock is no obscure watchmaker. In fact, you've probably come across it in malls, watch stores, and all forms of media. Internationally, it is one of the most prestigious companies out there.
G-Shock began at a time when digital watches were, for the most part, unheard of.
In 1981, a Casio mid-level engineer named Kikuo Ibe conceived of an unbreakable and gravity-shock resistant watch after having broken a pocket watch gifted to him by his father. In Ibe's mind, his ideal watch also needed to be strongly water-resistant, long-lasting, and incredibly durable. All of these combined together in the first G-Shock watch released in 1983 which awed watch buyers and competitors alike for its innovativeness.
Since then, G-Shock has not been short of success in the watch industry. Its current watches consist of updated features such as solar technology, atomic clock synchronization, and even bluetooth capabilities. This goes to show that when it comes to innovation, G-Shock is never far behind.
Other Watches
Of all the Japanese watch brands, Seiko leads the pack for obvious reasons. The brand boasts of amazing and important efforts in watchmaking. Apart from its Grand Seiko, the iconic Japanese watch brand also created several other sub-brands, namely GALANTE and CREDOR. Both of these have been designed with cutting-edge tech to ensure the wearer is satisfied. For example, one fan favourite is the GBLT998 Rose Gold Credor Spring Drive Eichi II. It was introduced during the Baselworld 2018 to mark the 10th anniversary of the Eichi collection. 
Other Japan movement watches which have caught the attention of many include:
AT4010-50E Citizen Eco-Drive Titanium 42mm Watch
Equipped with an Eco-Drive E650 Atomic Radio-controlled Japanese movement, this watch features various functions. These include a perpetual calendar, a chronograph, a tachymetre, an alarm, and a second time zone display, amongst others.
Seiko SKX173 Automatic Men Divers Watch
A self-winding calibre 7S26 powers this diver's watch. It also provides hours, minutes, and Day-Date functions whilst keeping out water at a depth of up to 200 metres.
GN1000B-1A G-Shock Casio Watch
This Japan movement watch is available in a variety of colors. It also features a digital compass, World Time 29 time zones, and even a thermometer!
ER2A001B Orient Flight Stainless Steel Watch
Equipped with a self-winding calibre 48 743, this Japanese watch has time and date function. It's 42mm ebony dial makes it a classy timeless piece.
MTP4500D-1AV Casio Aviator Men's Watch
This Japanese watch features a rotating inner bezel and a design that has been enhanced by the stylish multi-dial.
Casio Edifice Chronograph Watch
This Japanese watch features a 100m water resistance and an ebony dial which has red and white numerals.
Final Thoughts
Whilst many watch collectors consider Swiss watches superior, this doesn't make Japanese watches any less grand or impressive. The Japanese continue to perfect their craft and come up with unique features for every watch they produce.
So, which one of these is your favourite?
If you liked this article, then be sure to have a look at Top 5 Casio Oceanus Watches.