New & Feature
10 Best Swiss Smartwatches You Should Not Miss Out On
Jun 16, 2022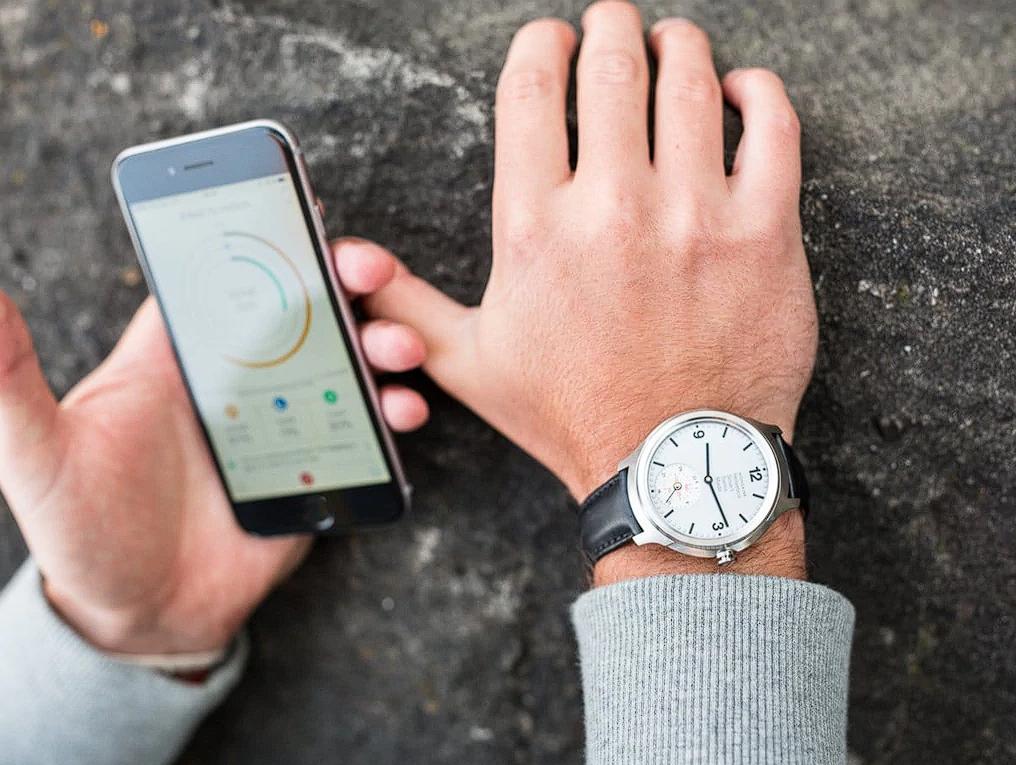 Technology has improved in leaps and bounds in the past few decades, with improvements in smartphones and laptops being some of the biggest advancements mankind has ever seen. Considering how rapidly tech has grown across all markets, it is no surprise that this age of technological innovation has spread to the watch industry as well. Many watch brands, such as Suunto and Casio, have begun experimenting with smartwatches, designed to make everyone's lives easier and minimise the daily hassle we have to go through.
The idea of Swiss smartwatches might seem a little out of place due to the sheer volume of classic, quintessential analogue watches being pumped out by these Swiss brands on a regular basis. That said, as respected industry leaders in the art of watchmaking, many Swiss watch brands pride themselves on their constant innovation. As such, these brands have also taken steps to expand into the smartwatch industry, resulting in a steadily growing catalogue of excellent Swiss smartwatches.
Without further ado, let us take a look at the ten best Swiss smartwatches that money can buy you today.
10 Swiss Smartwatches You Should Not Miss Out On
1. Mondaine Helvetica Smartwatch Ref. MH1.B2S80.LB

One of the most underrated watchmakers in the market is Mondaine. The brand had its time in the spotlight with its unique, Swiss railway-inspired timepieces, but the attention given to Mondaine has slowly dwindled over the years. Nevertheless, Mondaine is still a great watch brand and the quality of its watches has shown no signs of diminishing over the years. And with the rise of smartwatches, the brand's Mondaine Helvetica Smartwatch Ref. MH1.B2S80.LB is a brilliant new step for the brand. 
This Mondaine Helvetica watch comes in a 44mm brushed stainless steel case, resembling a regular analogue timepiece. This is coupled with a supple black leather strap, which adds to the watch's quintessential look. As a hybrid watch, this timepiece's silver dial also follows a versatile analogue-digital (ana-digi) layout. It comprises slender blunt hands, stick hour indices, Arabic numeral markers in a neat typeface, and a digital sub-dial at 6 o'clock. This sub-dial also bears indicators for the date, day/night function, and smart information display.
With both IOS and Android compatibility, all of the features of this Mondaine watch can be accessed by connecting it to a smartphone. With the official Mondaine Helvetica app, you can control, monitor, and sync your notifications and fitness and goal tracking with the Mondaine Helvetica Smartwatch Ref. MH1.B2S80.LB. In addition, this watch is driven by an L285.MMT quartz movement and has an average depth rating of 30 metres. 
The price for this Mondaine watch starts at $900 USD, which is a little pricey for an entry-level smartwatch.
2. Alpina Horological Smartwatch Ref. AL-285S5AQ6

Alpina is another Swiss watch brand that has invested considerable effort into creating impressive Swiss smartwatches. One standout model from the brand is the Alpina Horological Smartwatch Ref. AL-285S5AQ6. Like the previous Swiss smartwatch, this timepiece is a hybrid watch that combines a classic analogue style with high-tech digital capabilities. 
This Alpina Horological Smartwatch is presented in a 44mm stainless steel case and a simple black leather strap. It has a very straightforward white dial, with a minimalistic aesthetic that evokes the German Bauhaus watch designs. This dial is adorned with silver applique indices, sweeping silver sword hands, and a large sub-dial, outlined in black, at 6 o'clock. This sub-dial has markers for the date and sleep tracker on its rim, while its black chapter ring serves as a smart display, indicating how far you have gotten in achieving your activity goals.
Like the Mondaine Helvetica watch above, this Alpina timepiece has IOS and Android compatibility, so you can use it to connect to the official Alpina app on your smartphone. This also gives you access to features such as sleep tracking, fitness tracking, smart sleep alarms, active alerts, world time, and more. The Alpina Horological Smartwatch Ref. AL-285S5AQ6 runs on the L285.MMT quartz movement, which gives it a solid two-year battery life. 
You can purchase this Alpina watch for just $450 USD.
3. Montblanc Summit 2

If you are looking for stylish Swiss smartwatches perfect for your next dinner event, then you should check out the Montblanc Summit 2. This is a sleek smartwatch that manages to exude a very quintessential appeal while also incorporating excellent technological features that will amaze both sports fans and casual adventurers.
This Montblanc watch is housed in a glossy 42mm stainless steel case, paired with a supple black leather strap. Its case is embellished with a lustrous polished finish, adding to the watch's fashionable look. On the right side of the case, you can find a thick onion-shaped crown, along with two pushers which you can use to control the watch's chronograph functions.
The dial of this watch shows off a striking sunray blue finish that you simply cannot take your eyes off. Although this is a handy touchscreen dial, it maintains an analogue display to give the watch a certain classic flair. This display contains Arabic numeral markers in a bold typeface, silver squelette hands, and two chronograph sub-dials for its 60-second and 3-minute counters. The Montblanc Summit 2's smartwatch functions include fitness tracking, which allows you to monitor your heart rate and step count, phone connectivity, GPS, and more. Its water resistance, however, is limited to a maximum of just 50 metres.
The Montblanc Summit 2 sells at around $1,000 USD. This watch is perfect for both smart casual events and your everyday routines.
4. Frederique Constant Horological Smartwatch Ref. FC-285LGS5B6

Frederique Constant is yet another highly reputable Swiss brand that has made a breakthrough in the smartwatch market. Its Frederique Constant Horological Smartwatch Ref. FC-285LGS5B6 is a wonderful hybrid model with a subtle and versatile style that is easily paired with just about any outfit.
This smartwatch uses a 42mm stainless steel case and a smart grey strap made of calfskin leather. This is complemented by a textured, light grey dial which adds to the gravitas of this timepiece. The dial is furnished with silver applique hour indices, sharp sword hands coated in lume, and a large sub-dial at 3 o'clock. Like the previous Alpina smartwatch discussed, this sub-dial contains indicators for the sleep tracker and date functions. This sub-dial is surrounded by a lighter grey chapter ring, which is used to keep track of the wearer's activity progress.
This Frederique Constant Horological Smartwatch is powered by a quartz Calibre MMT-285. Aside from boasting a two-year battery life, this watch can also withstand water pressures of up to 50 metres. This allows it to survive any accidental splashes or showers.
The Frederique Constant Horological Smartwatch Ref. FC-285LGS5B6 costs approximately $700 USD.
5. TAG Heuer Connected Modular Ref. SBG8A11.BT6220

As most watch enthusiasts will know, TAG Heuer is best known for its catalogue of clever and distinctive racecar-inspired timepieces, with iconic flagship collections such as the Monaco and Formula 1. That said, this Swiss brand has also quickly jumped onto the smartwatch trend. TAG Heuer has produced an incredible lineup of Swiss smartwatches and its TAG Heuer Connected Modular Ref. SBG8A11.BT6220 is a great choice for a durable and stylish smartwatch. 
This TAG Heuer Connected Modular watch utilises a 45mm stainless steel case, coupled with a rugged blue rubber strap. This strap blends well with the watch's count-up bezel, which also comes in a shiny, metallic blue hue.
The watch comes with a digital LCD touchscreen dial, which shows off a modernistic honeycomb pattern that is incredibly cool to look at. If you are not a fan of this look, you also have the choice of customising this dial with your preferred designs. This watch is also equipped with typical smartwatch features, including Google compatibility, a heart rate monitor, various sports applications, and more.
The TAG Heuer Connected Modular Ref. SBG8A11.BT6220 is worth an estimated price of $1,500 USD. 
6. Tissot T-Touch Connect Solar Ref. T121.420.47.051.03

For a simple yet rugged Swiss smartwatch, check out the Tissot T-Touch Connect Solar Ref. T091.420.44.051.00. Tissot has always managed to stay on top of the watchmaking game by demonstrating a deep understanding of how the market works and the development of the Tissot T-Touch collection in this current, technologically advanced era is a testament to that. This Tissot T-Touch watch is a lovely hybrid timepiece, made of high-quality materials and boasting a sleek, coolly masculine design. 
This Tissot watch sports a 47.5mm titanium case with a smooth black PVD finish, which helps bolsters its resistance to scratches. Despite its chunky size, this watch is actually very easy to carry around, thanks to its lightweight titanium composition. Affixed to the top of the watch case is a gleaming black bezel, with compass indicators in white. A robust black rubber strap completes the watch's all-black aesthetic.
As a hybrid watch, this timepiece has a touchscreen display that combines both analogue and digital features. On the upper half of the dial, you can see thick arrow-headed hands, along with a vibrant red seconds hand that adds a burst of colour to this black watch face. The lower half of the dial, meanwhile, portrays the watch's digital information. The large size of this watch is also an asset to its screen display. It ensures that the dial elements are big enough that wearers can easily select them and they do not end up constantly pressing the wrong functions. The dial is protected by a layer of sapphire crystal, which is both scratch-resistant and antimagnetic.
The Tissot T-Touch Connect Solar retails at $860 USD.
7. Breitling Exospace B55

During Breitling's early days as a Swiss watchmaker, the brand's main focus was on manufacturing navigation timepieces. In 1952, however, due to the unprecedented popularity of the Breitling Navitimer, the brand shifted to developing top-notch pilot timepieces that continue to be highly regarded throughout the industry. With the advent of the technological age, Breitling has chosen to play to its strengths, creating a smartwatch that, as per the company's motto, continues to cater to aviators: the Breitling Exospace B55. 
The Breitling Exospace B55 is a hybrid smartwatch that comes in a 46mm titanium case, which is coated in a layer of scratch-resistant DLC. This is coupled with a rugged rubber strap, and wearers are offered a choice between a stylish blue strap or an understated black one that complements the watch's black-tone case. Fitted on top of the case is a thick count-up bezel made of robust titanium, with a luminous pip placed at 12 o'clock.
Complementing the bezel is a matching black ana-digi dial, with an unusual design that promotes legibility and ease of use. This dial comprises Arabic numeral hour markers of various sizes and slim, luminous blue hands that add a touch of vibrant colour to this watch face. At the top and bottom of the dial, you can also find two sizeable, digital LCD screens with black backgrounds and light blue text.
As mentioned, this Breitling Exospace timepiece comes with a variety of features intended to serve pilots. These include an electronic tachymeter, a countdown/count-up system, and a recorder that helps keep track of flight and regatta durations, as well as flight departure and arrival times. The two LCD screens are also equipped with backlights, which allows for optimal readability at all times. Finally, this timepiece comes with Bluetooth connectivity and is compatible with both Android and IOS systems.
The Breitling Exospace B55 sells at $8,685 USD.
8. Hublot Big Bang E Smartwatch

In this entry, we have the Hublot Big Bang E Smartwatch. Hublot has been incredibly successful in pumping out exotic Swiss watches that are unique and exude luxury effortlessly, and the Hublot Big Bang E Smartwatch is a wonderful addition to its arsenal. 
This Hublot Big Bang watch is presented in a 42mm titanium case and a black rubber strap with a pattern of deep lines that run vertically down it. The lightweight titanium case is given a smooth satin finish to capture Hublot's usual glamourous shine. Attached to the top of the case is a silver-tone titanium bezel, with indicators in black for the simple hour scale.
Equipped with an advanced Qualcomm® Snapdragon Wear™ 3100 chip, this watch showcases a vibrant digital LED dial. It is supported by the Google Wear OS system, so it is compatible with both Android and IOS. By connecting this Hublot watch to your smartphone, you have access to message notifications and all the applications you want on Google Play through it. This smartwatch also offers a wide range of traditional watch complications in digital form, including a perpetual calendar, a moon phase indicator, and a second timezone. This makes the Hublot Big Bang E Smartwatch a truly all-encompassing timekeeper. 
This Hublot Big Bang watch can be purchased for approximately $5,200 USD.
9. Montblanc Summit Lite

We went through the impressive Montblanc Summit 2 earlier in the article and as you could see, there is truly a lot to love about that watch. However, the heft of the Montblanc Summit 2 has proven to be a problem for some. As such, Montblanc has taken it upon itself to introduce a lighter version of the Summit 2, catering to those who want something that feels less weighty on their wrists: the Montblanc Summit Lite. This is the perfect lightweight smartwatch and it will not feel like too much of a burden on your wrist as you go about your day.
The Montblanc Summit Lite is housed in a 43mm black aluminium case, paired with a comfortable black fabric strap. Aside from being highly scratch-resistant, this aluminium case also weighs much less than the stainless steel build of the Montblanc Summit 2, contributing to the lightness of the Montblanc Summit 2. Its all-black aesthetic gives this watch a very sleek look, reminiscent of the equally high-tech Suunto and Garmin smartwatches.
This watch's dial also showcases a colourful AMOLED touchscreen display. It comes with a variety of features geared towards sports use, including a heart rate tracker, an accelerometer, and a number of sports applications like Cardio Coach, Stress Tracking, and more. You are also offered a series of Montblanc proprietary watch faces in different styles, allowing you to customise the design of the AMOLED dial.
The Montblanc Summit Lite retails at just $700 USD, making it much more affordable than the Summit 2.
10. Alpina Alpiner X

For the last entry on this list of Swiss smartwatches, we have yet another Alpina piece: the Alpina Alpiner X. Like the Alpina Horological Smartwatch Ref. AL-285S5AQ6, this watch is a hybrid timepiece, with both analogue and digital features. Its black dial contains thick sword hands and a mix of Arabic numeral hour markers in a large typeface and silver applique hour indices. At 6 o'clock, instead of having a small seconds sub-dial, Alpina has instead opted to place a hexagonal digital screen there, giving this watch a more modern, futuristic look. 
This Alpina Alpiner watch also uses a sturdy 45mm titanium case and a matching titanium bracelet, giving this watch a very sleek and lightweight build. Affixed to the top of the case is a chunky titanium bezel with indicators in black for the elapsed time scale. On the underside of the watch is a solid titanium caseback, which comes with a small heart rate sensor, so you can use this watch to monitor your heart rate. Aside from that, this watch is also equipped with alarms, smart notifications, a sleep tracker, and more.
The Alpina Alpiner X is priced at $1,850 USD.
Final Thoughts
Swiss smartwatches may not be as popular as your typical Apple or Android smartwatches, but rest assured that each of the watches listed above will surely surprise you with their capabilities. Many of the Swiss smartwatches above show off unique and stylish hybrid looks, which add to their appeal. In addition, the Swiss brands manufacturing these smartwatches are all renowned for their skill in watchmaking. With decades of experience in horological art, you can rest assured that the smartwatches from these Swiss brands are hardy, reliable, and offer great utility. 
All images courtesy of The Watch Company, unless stated otherwise.Featured image courtesy of Mondaine.
If you are in the market for a smartwatch with improved utility, check out our review on the Suunto Core—it might be your next outdoor companion!